Fun and Enjoyment in May at Pullman Danang Beach Resort
Danang, April 24th, 2018 – Embark on the quest for fun and enjoyment this May as early summer starts to unveil its exciting surprises. We at Pullman Danang Beach Resort are thrilled to lift your step on the journey into an incredible summer.
EARLY SUMMER ESCAPE ON 6TH MAY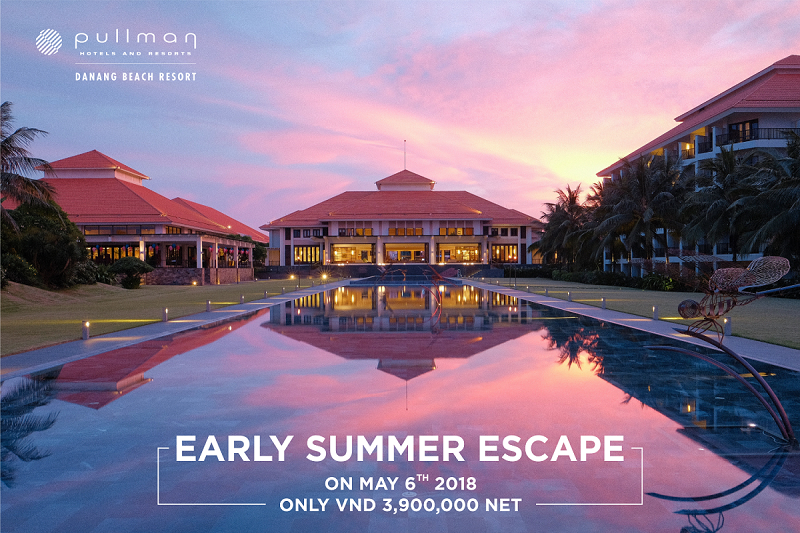 Break the routine and live it out of the ordinary on the beautiful 6th May at Pullman Danang Beach Resort. The special 'Early Summer Escape' package at only VND 3,900,000 net/per offers guests
1 comfortable night at luxury Superior room;
International buffet breakfast for 02 people and
1 set of afternoon tea for 02 people.
This is truly a pleasant surprise to kick-start an exciting summer with family and friends.
For reservations: (+84) 236 395 8888 | [email protected]
MOTHER'S DAY BRUNCH ON 13TH MAY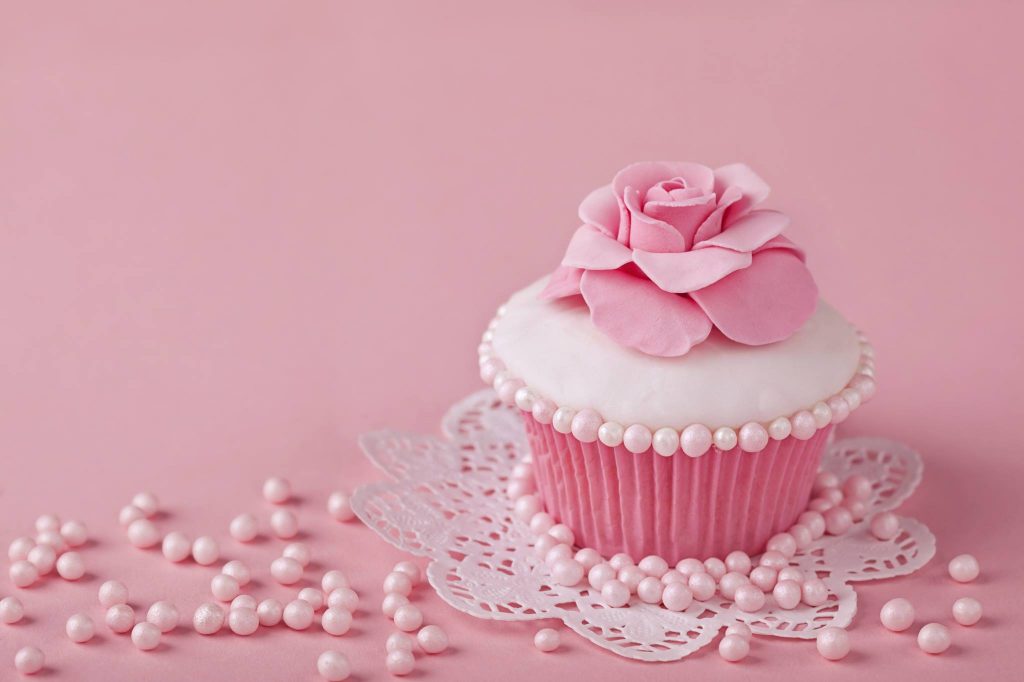 May has a special meaning for each of us since Mother's Day marks as a perfect occasion to bring enjoyment and happiness to our beloved mothers. Take your mom to our delightful Mother's Day Brunch on the lovely Sunday, 13th May and celebrate with her on the beautiful beach at Pullman Danang Beach Resort.
A delightful menu includes eggs benedict, honey-glazed ham, roasted leg of lamb and sweet strawberry cheesecake. All set against the backdrop of fragrant flower displays and surrounded by guitar music. Moms will be celebrated with flowers, goodie gift bag with homemade cookies, and a charming glass of sparkling wine/mocktail called Momjito.
Kids will enjoy themselves at their own food & drinks station with special menu, while taking part in fun activities such as Balloon breaking, Balloon sculpting, Kid arts & crafts as well as fun cupcake decorating session. The little angels also get chance to choose one drink from strawberry milk, fire engine (lemonade & grenadine), banana & honey smoothie.
Surprise gifts and lucky draw prizes will also be available, making this Mother's Day feast even more magical.
01 1st prize: 1-night stay at Pullman with breakfast for 2 people
01 2nd prize: 2 spa vouchers for 2 people
01 3rd prize: 2 vouchers to Sunday BBQ buffet for 2 people
02 4th prizes: 1 bottle of sparkling wine/prize
Every Sunday night, 5.30pm – 9.30pm at Azure Beach Lounge
Prices from: VND 780,000 net/person including 1 drink. VND 980,000 net/person including free flow of bubbles, wine, cocktail, beer, juice, soft drink, water. VND 1,250,000 net/person including free flow of bubbles, wine, cocktail, beer, juice, soft drink, water.
For reservations: (+84) 236 395 8888 | [email protected]
JAPANESE FEAST ON INTERNATIONAL BUFFET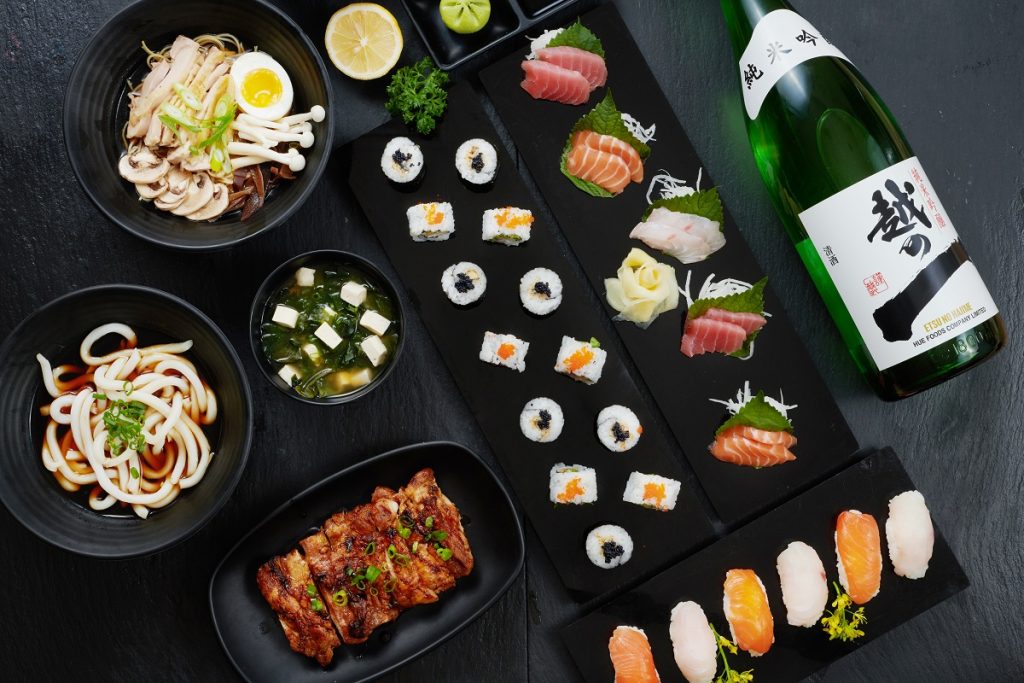 Also, in May, Japanese food lovers can take their taste buds on a journey to the "Land of the Rising Sun" with our incredible Japanese feast. This themed international buffet at Restaurant Epice features an amazing selection of authentic Japanese specialties, including tuna and salmon sashimi, assorted sushi, seaweed salad.
Alternatively, diners can choose from a range of comforting noodle bowls and other hot dishes. With a wide selection of fresh & fragrant delicacies on offer, our Japanese buffet will leave you feeling full, fit & healthy.
Every Saturday night, 5.30pm – 9.30pm at Restaurant Epice.
Prices: VND 780,000 net/per (including one unit of drink) and VND 980,000 net (including free-flow of wine, beer and soft drinks)
Accor Plus Members will be applied the standard benefits
For reservations: (+84) 236 395 8888 – [email protected]
NOMINATING FOR VIETNAM'S LEADING BEACH RESORT 2018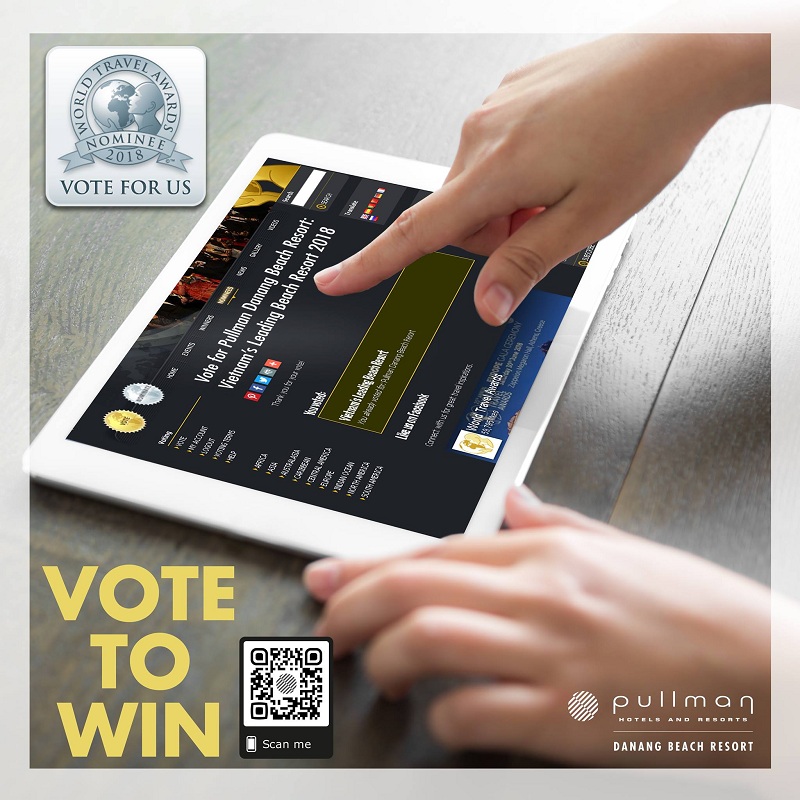 Pullman Danang Beach Resort is proud to become the official nominee at 2018 World Travel Awards for 'Vietnam's Leading Beach Resort'. World Travel Awards is the travel industry's most prestigious awards programme, rewarding leaders in the tourism, airline, hotel and hospitality sectors around the world.
After winning World Luxury Hotel Awards as "Global Winner of Luxury Banquet/ Event Hotel" – another renowned award in hospitality industry, this year, Pullman Danang Beach Resort will continue to prove our service to the industry excellence. We look forward to guests' valuable voting, support and trust in us to continue delivering premium services and experience.
For voting and rewards, CLICK HERE
Fun and Enjoyment in May at Pullman Danang Beach Resort