Enjoy the Fireworks Festival at Novotel Danang Premier Han River
Enjoy the Fireworks Festival at Novotel Danang Premier Han River
Discount 15% for Early Bird (*) – Enjoy the Fireworks Festival at Novotel Danang Premier Han River – The best place in town to watch DIFF 2019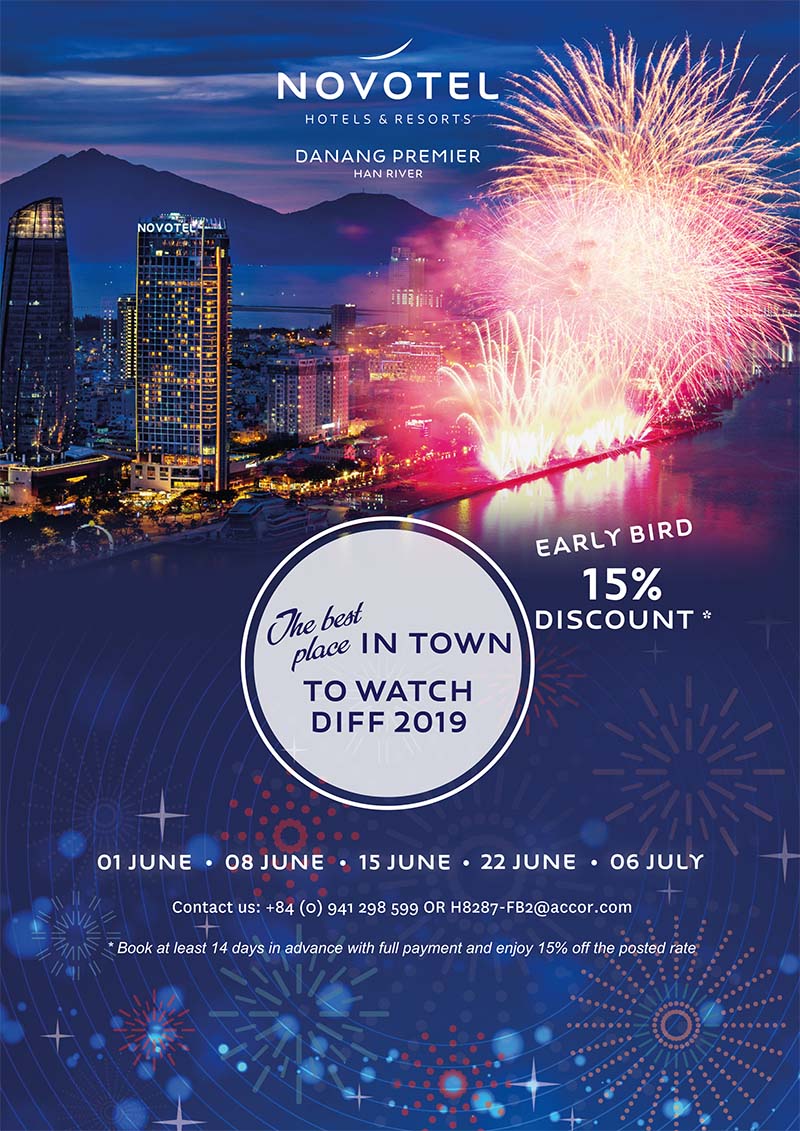 Beginning in 2008, the festival has grown into the city's main attraction, growing from standing view in 2008 to 30,000 seats this year.
Danang International Fireworks Festival 2019 (DIFF 2019) as entitled "Stories by the river" will take place from 01 June, 2019 to 06 July, 2019, involve 5 competition nights of 5 separate themes The root, The buds of life, Love, Shades of colors, Setting sail and features 8 competition teams from these following countries and territories: Vietnam, Russia, Brazil, Belgium, Finland, Italy, China, United Kingdom.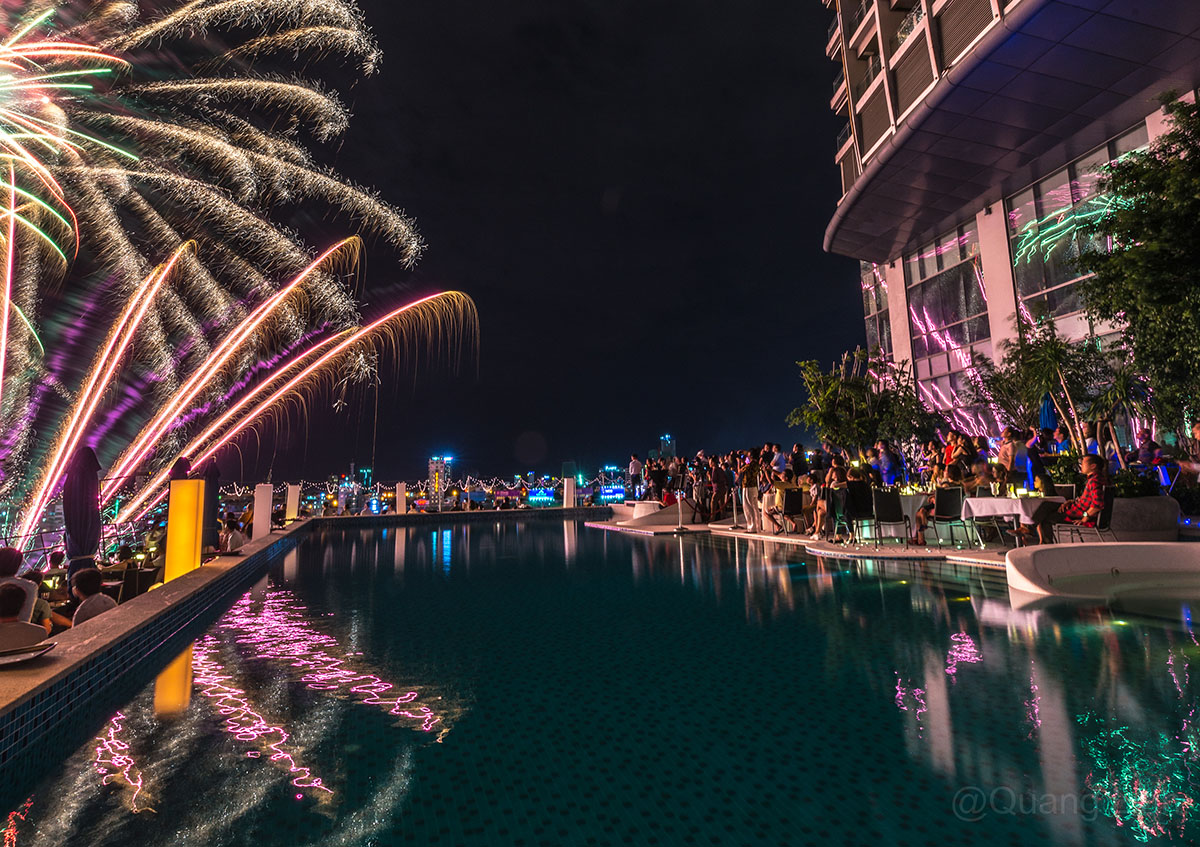 And Novotel Danang Premier Han River has always been the best venue to experience the entire show, although attendance size has changed each year, as has the format of the competition.
Sending the grateful thanks to all the royal customers always trust us as the best place to watch DIFF, we would like to deliver the promotion that reaches a wide range of needs throughout the festival. Starting from now to the 06 July, 2019, Novotel Danang has selected 3 prime locations in the hotel for best viewing of the fireworks.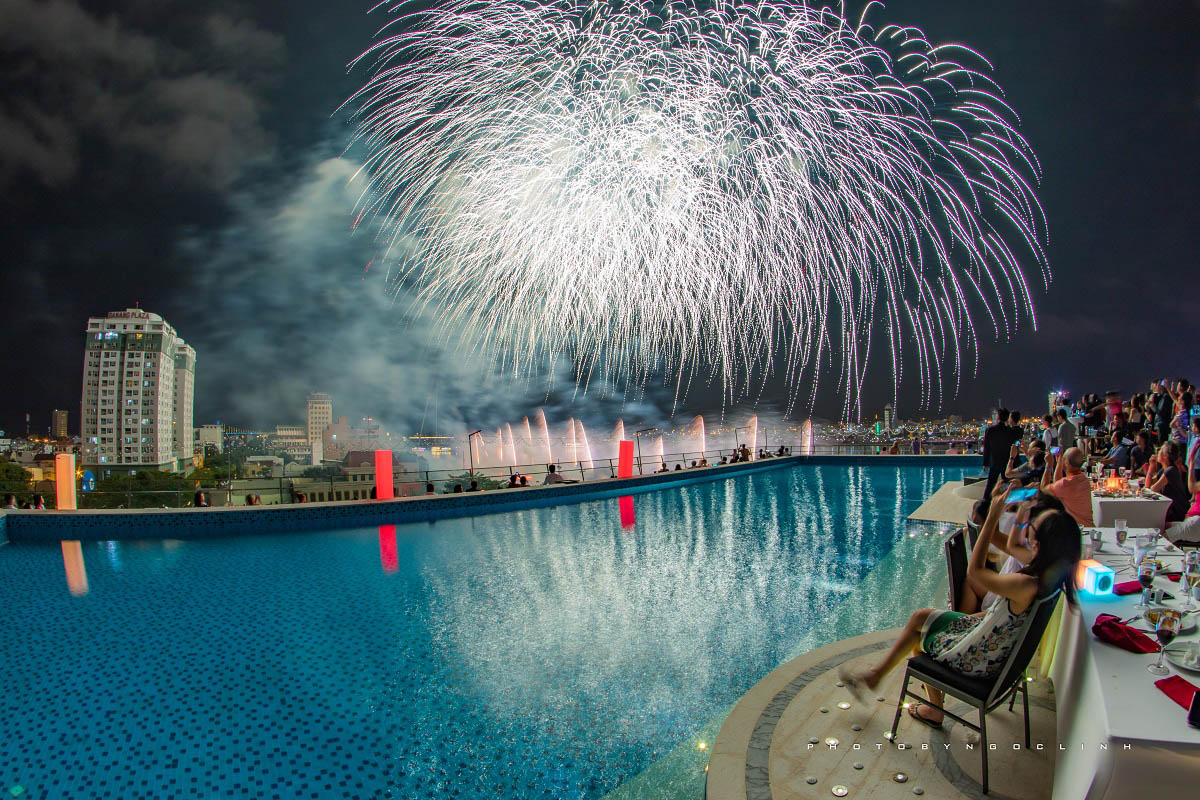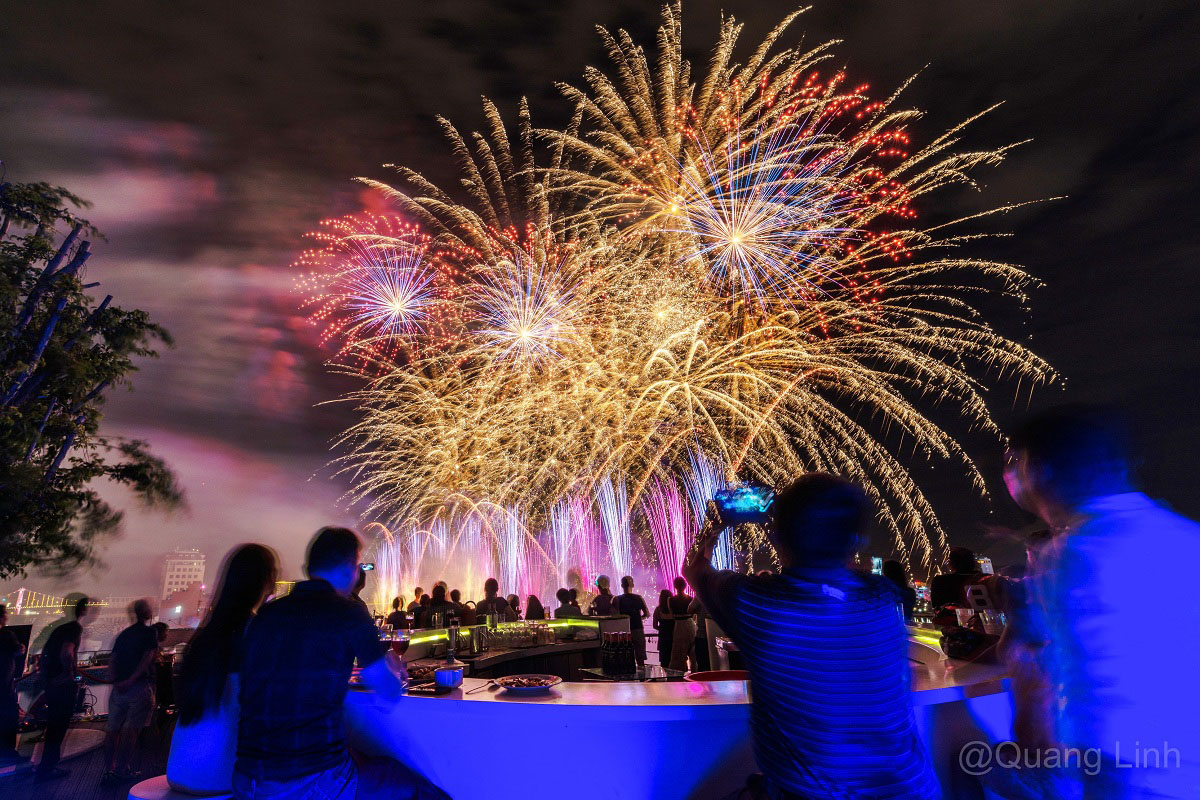 Located on the level 4 and ground level, The Splash pool, The Square restaurant and Gourmet bar will be converted into exclusive venues to watch the fireworks.
Packages start from VND 990,000 /person -Book now as availabilities are HIGHLY limited!!!
(*) Book at least 14 days in advance with full payment and enjoy 15% off the posted rate
We look forward to welcoming you:
+84 (0) 941 298 599 OR H8287-FB2@accor.com
To discover more about us, PLEASE VISIT HERE
Enjoy the Fireworks Festival at Novotel Danang Premier Han River
Latest Posts