Enjoy delicious coconut coffee at Diamond Sea Hotel Danang
Enjoy delicious coconut coffee at Diamond Sea Hotel Danang
The Rooftop Pool Bar sits atop 20-story Diamond Sea Hotel offers the spectacular panoramic views over endless ocean and a wide range selection of drinks, snacks and light meals.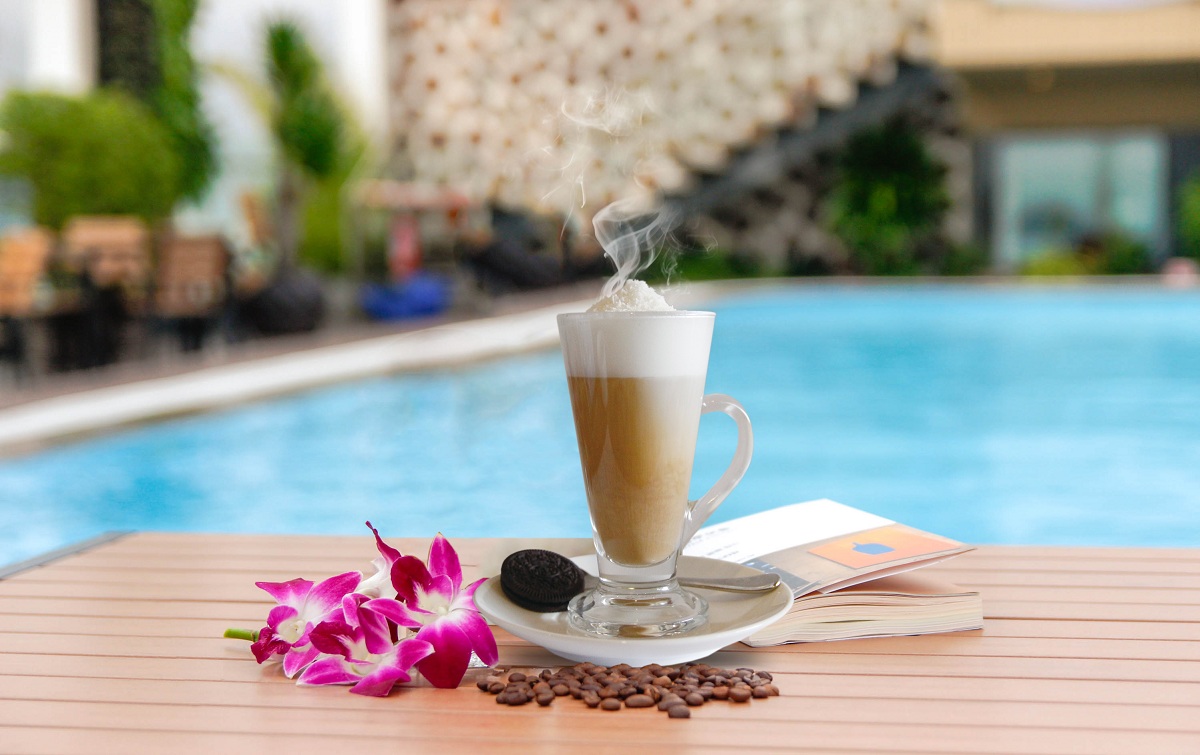 What could be more perfect than watching the waves crashing against the shores accompanied by the gorgeous scenery of sunset and sipping a glass of Coconut Coffee – one of our signature drinks to immerse yourself in the sense of calming.
For the very first taste, you will be impressed by the bitterness of coffee blending with the greasy taste of coconut which probably ease all the tropical heat like an early summer rain.
Tel: 0236 3939 777 | Email: rest.manager@diamondseahotel.com
Diamond Sea Hotel: 232 Vo Nguyen Giap, Son Tra District, Da Nang
Enjoy delicious coconut coffee at Diamond Sea Hotel Danang
Latest Posts