DIVE INTO SUMMER FUN: THE FIRST POOL PARTY AT DANANG MARRIOTT RESORT & SPA
Danang Marriott Resort & Spa is proud to announce its very first beachside pool party, "Wet & Wild, Danang's most wanted pool party" is coming in June 2023. This exciting event promises to be an unforgettable experience, filled with music, dancing, finger food, cold drinks, water games, and a summer vibe that will leave you feeling refreshed and energized.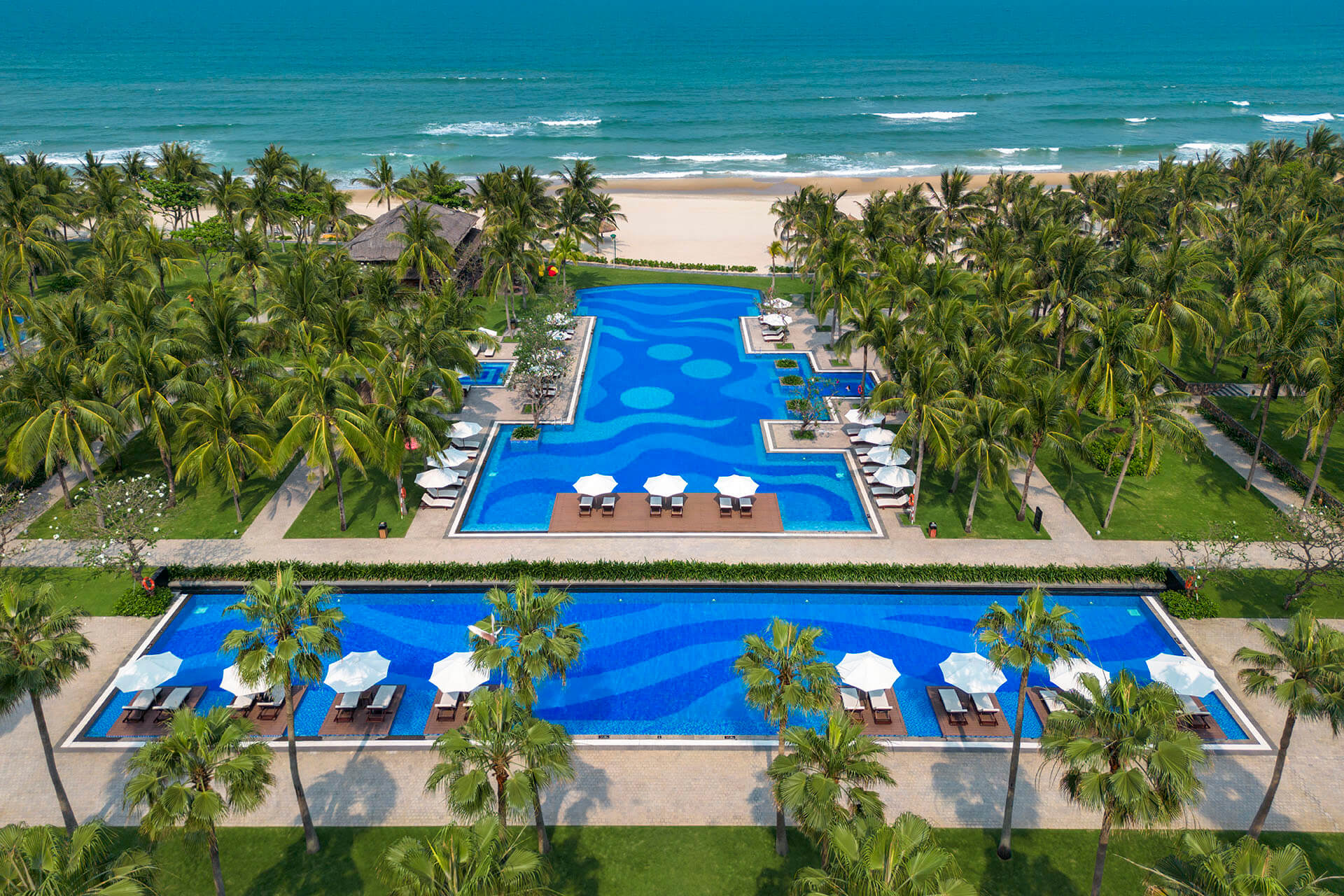 The party will take place at the resort's spectacular poolside area in 687,7m2 on Sunday, 11th June 2023 from 5:00 PM to 9:00 PM where guests will be able to enjoy the stunning beach scenery while they dance the night away. The audience will be amazed by the catchy tunes by live DJ who will keep the party going all night long.
Guests can indulge in a delicious selection of finger foods and cold drinks while they take part in various fun water games. Whether you want to relax by the pool or get in on the action, there is something for everyone at Wet & Wild.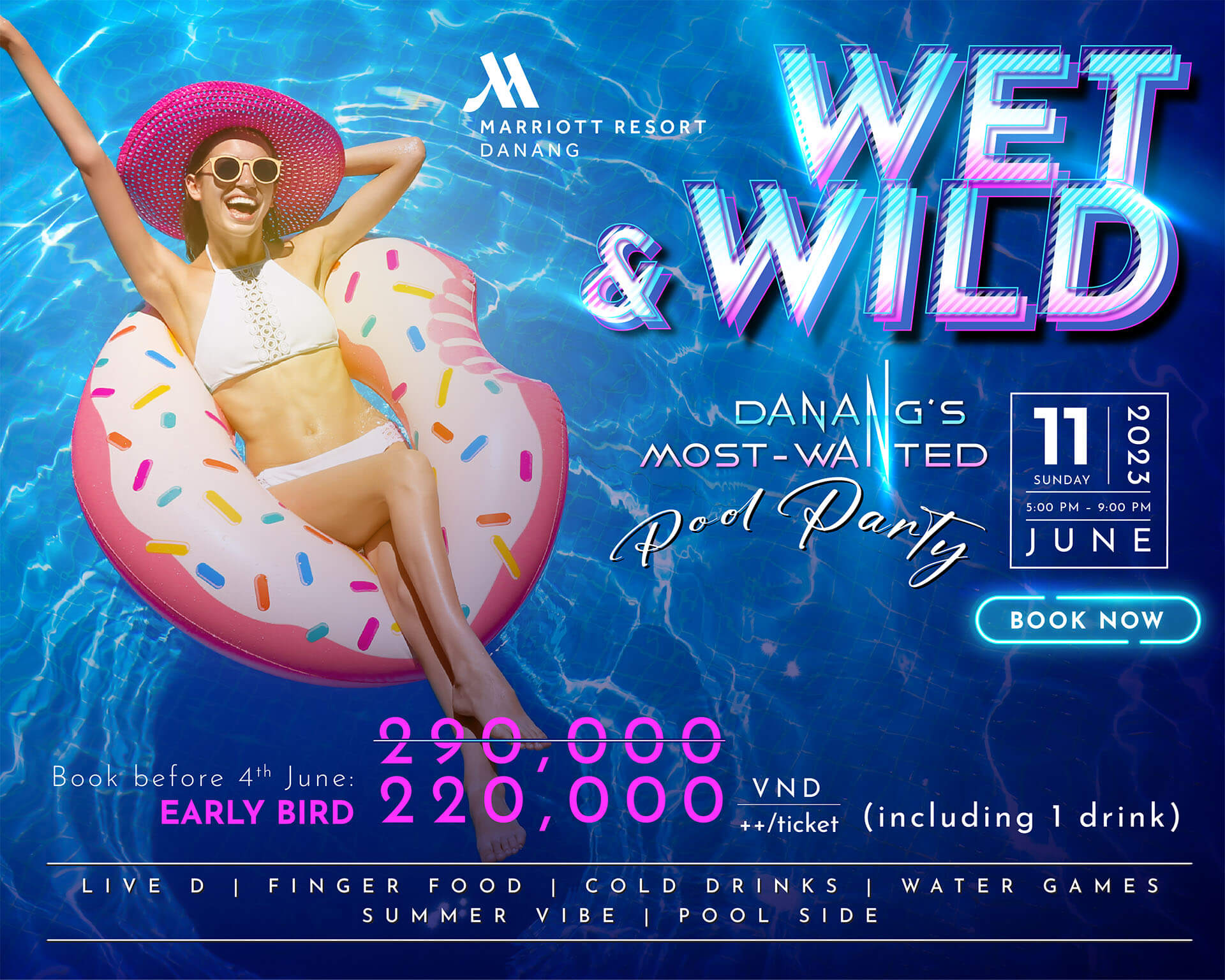 The event is open to both resort guests and visitors, and tickets are priced at only VND290,000++ per ticket, which includes one complimentary drink.. Early bird bookings before 4th June will receive a special discounted rate of VND220,000++ per ticket. Marriott Bonvoy members can enjoy an exclusive rate of VND240,000++ per ticket.
For those looking for a more luxurious experience, the resort offers private cabanas for groups of up to five people. Cabanas are priced at VND1,450,000++, which includes one bottle of sparkling wine and entrance for up to five people.
"We are thrilled to be hosting our first-ever pool party event, and we can't wait to share the excitement with our guests," said Piotr Madej, the resort's General Manager. "Wet & Wild promises to be an incredible evening of music, dancing, and fun by the beach. We invite everyone to come and join us for a night of unforgettable memories."
The resort has implemented all necessary safety and health protocols to ensure the safety of guests and staff during the event.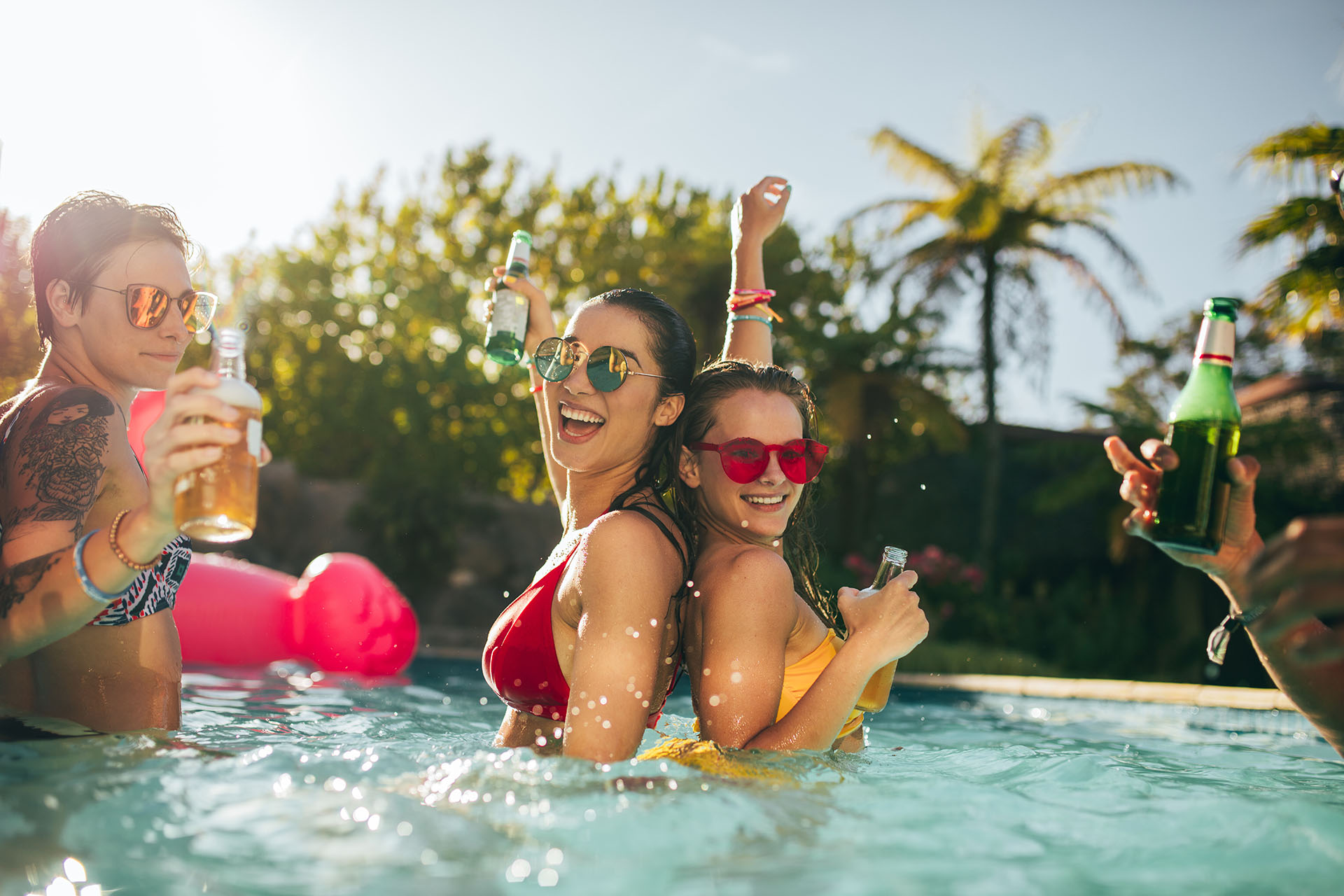 Don't miss out on this amazing opportunity to experience the ultimate summer party at Danang Marriott Resort & Spa. Book now and get ready to make a splash at Wet & Wild!
Make reservation via (+84) 236 396 8888 or email to danang.fb@marriott.com.
About Marriott Hotels®
With nearly 600 hotels and resorts in over 65 countries and territories around the world, Marriott Hotels continues to elevate the art of hospitality – placing people first is the brand's living legacy – ensuring guests always feel deeply cared for throughout their stay. Marriott Hotels raises the bar by consistently delivering heartfelt service, with modern, comfortable spaces, and by providing experiences elevated beyond the everyday. As global travelers needs and expectations evolve, so does Marriott Hotels, leading the industry with innovations including the Greatroom lobby and Mobile Guest Services that embrace style, design, and technology. For more information, please visit www.marriotthotels.com, and stay connected on Facebook, @marriott on Twitter, and @marriotthotels on Instagram. Marriott Hotels is proud to participate in Marriott Bonvoy®, the global travel program from Marriott International. The program offers members an extraordinary portfolio of global brands, exclusive experiences on Marriott Bonvoy Moments, and unparalleled benefits including free nights and Elite status recognition. To enroll for free or for more information about the program, visit marriottbonvoy.com.
 About Marriott Bonvoy®
Marriott Bonvoy's extraordinary portfolio offers renowned hospitality in the most memorable destinations in the world, with 31 brands that are tailored to every type of journey. Members can earn points for stays at hotels and resorts, including all-inclusive resorts and premium home rentals, and through everyday purchases with co-branded credit cards. Members can redeem their points for experiences including future stays, Marriott Bonvoy Moments™, or through partners for luxurious products from Marriott Bonvoy Boutiques®. To enroll for free or for more information about Marriott Bonvoy, visit marriottbonvoy.com.
According to www.MarriottHotels.com 
Express Your Reaction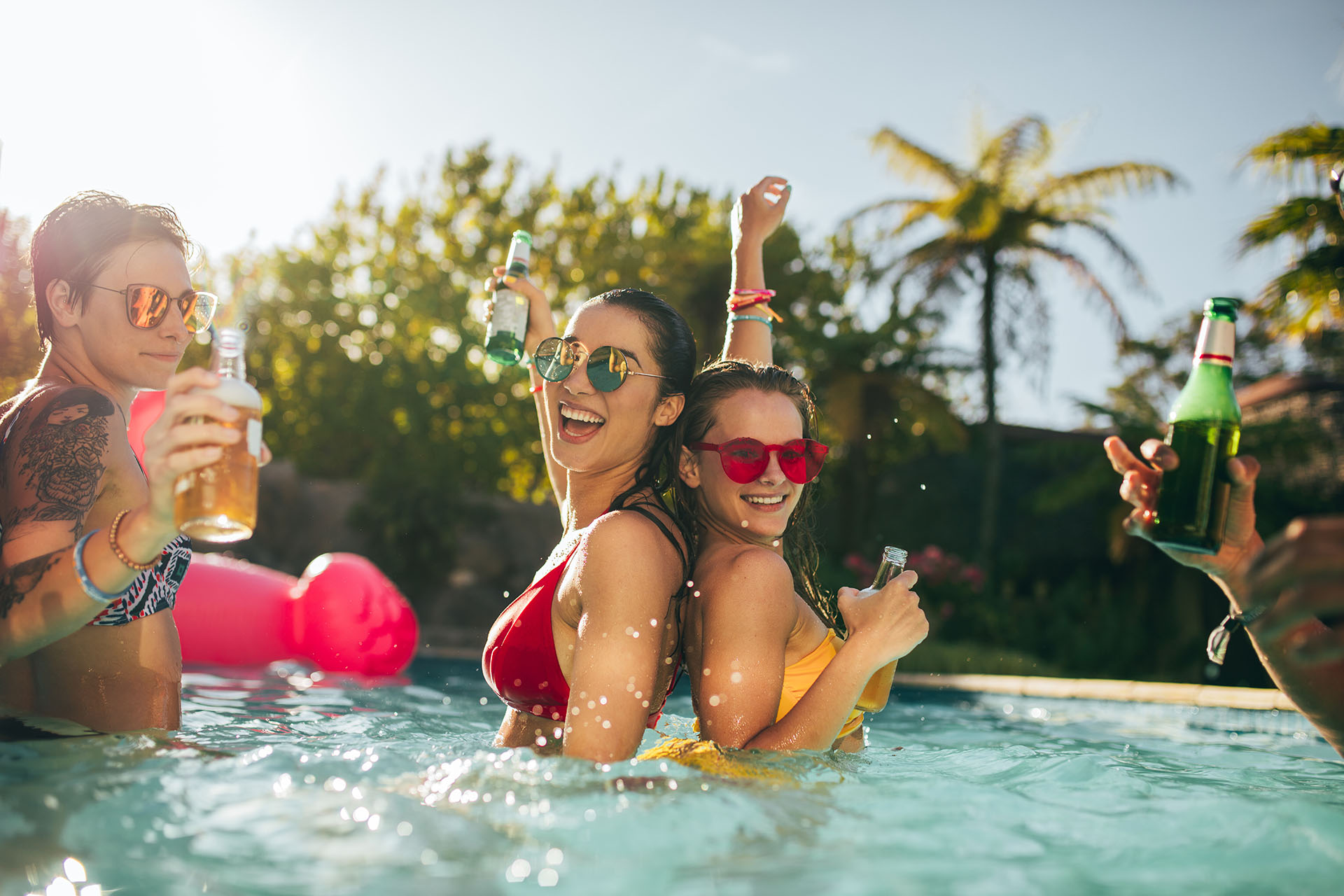 You have reacted on

"Dive into Summer Fun: The First Pool Party at D..."
A few seconds ago
Latest Posts