DANANG MARRIOTT RESORT & SPA'S VERY FIRST FESTIVE SEASON 
Celebrate the magic of festive season this December at Danang Marriott Resort & Spa. From our much-anticipated Christmas tree lighting ceremony to our glamorous New Year's Eve dinner and an array of festive offers, we look forward to celebrating the most wonderful time of the year with you and your loved ones.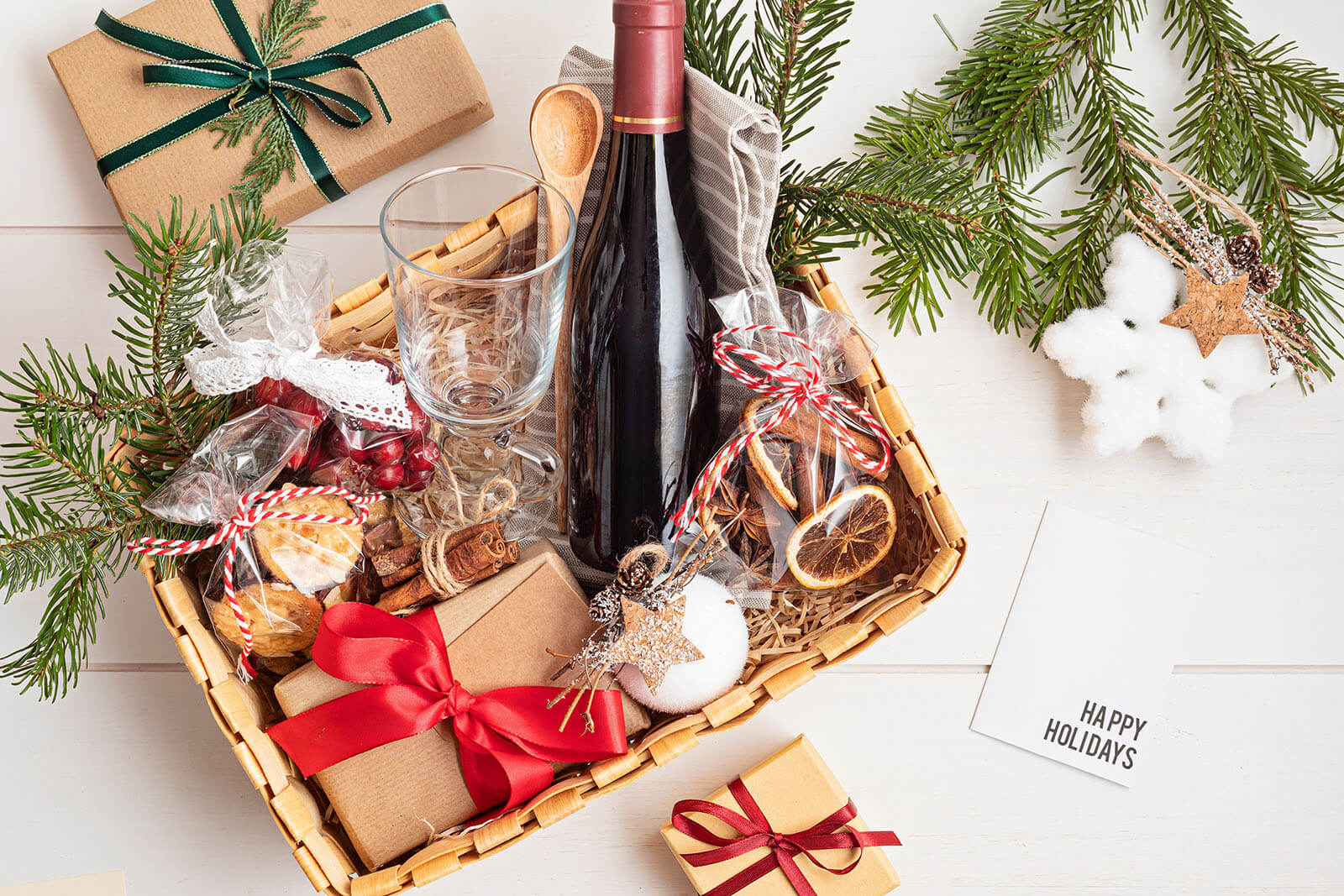 A Basket Full of Delightful Treats
Celebrate the joy of the season with our festive gourmet hamper. Carefully curated by our masterful chefs and pâtissiers, each gourmet hamper features traditional festive delicacies prepared with time-honored recipes and the finest ingredients. Prices start at VND890,000++/set.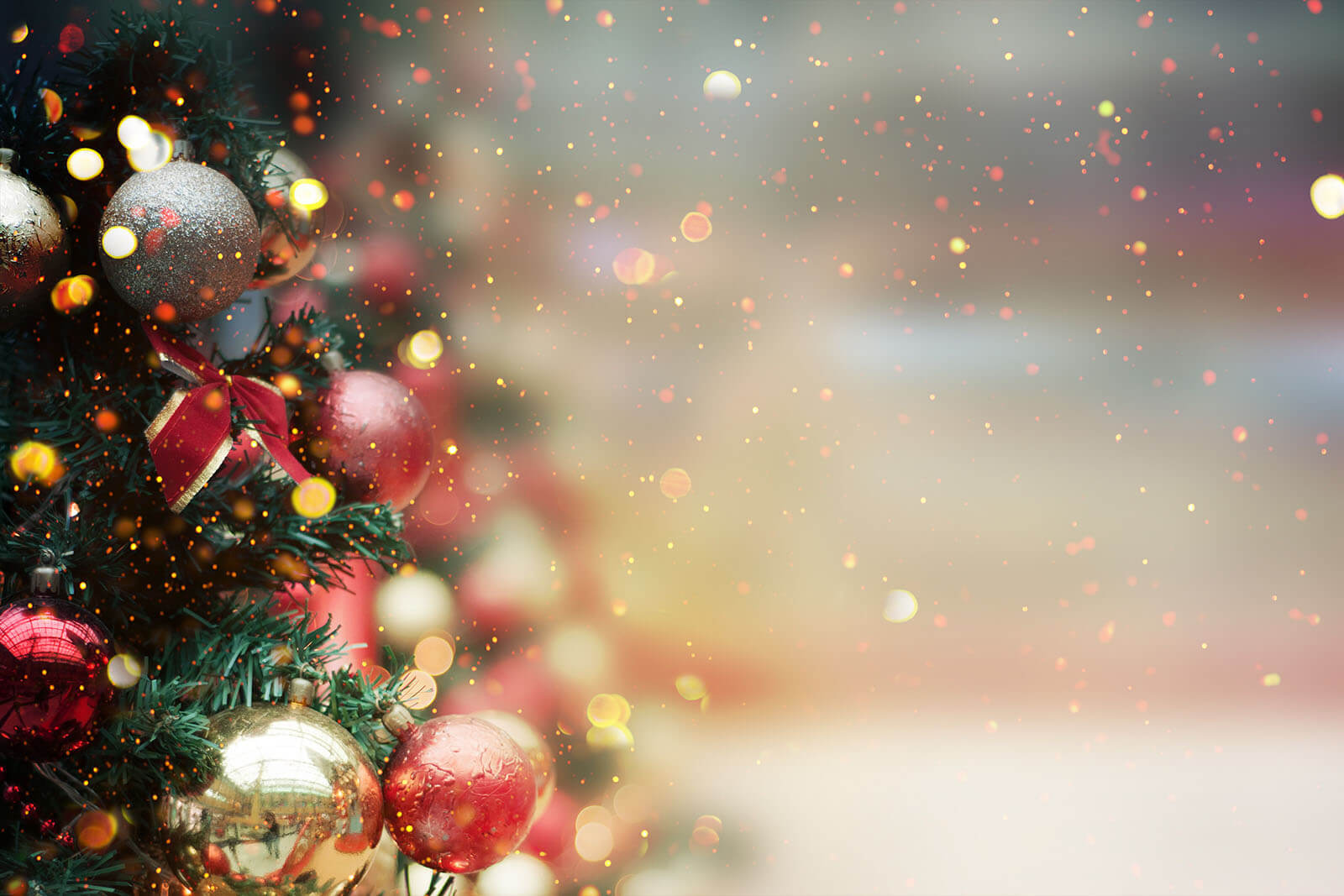 Christmas tree lighting ceremony
Kick-off the festive season with our Christmas Tree Lighting Ceremony! Delight in festive treats, sing along with the Christmas carolers and enjoy the tastefully smell of the gingerbread house. And the Christmas tree will be sparkling with thousands of twinkling lights, setting the tone for this festive season. The ceremony will be held on 1st December 2022, upon invitation only.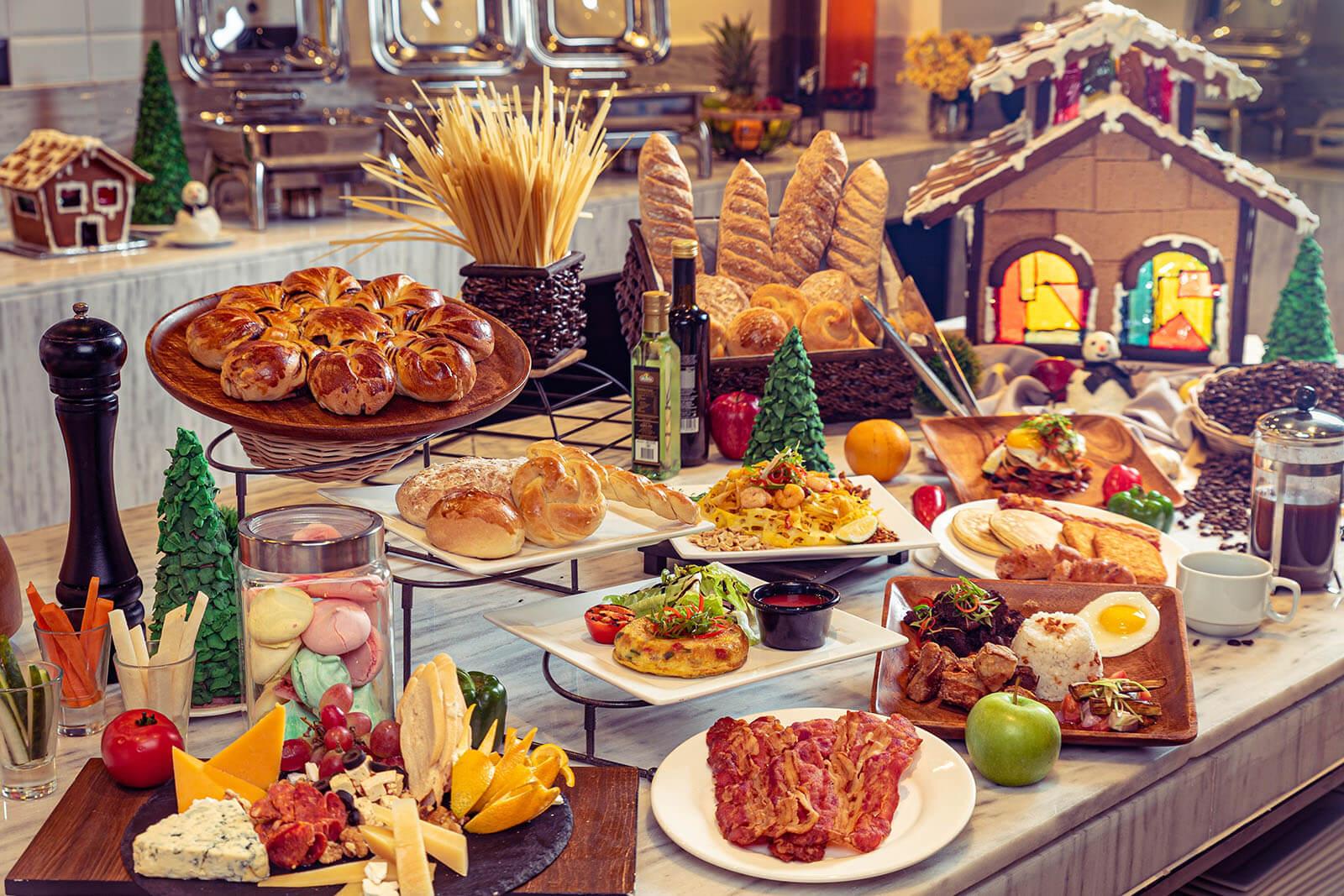 Jolly Christmas Eve
Immerse yourself in the holiday spirit with an outstanding Christmas Eve dinner and live performances! Delight in a special buffet with more than 140 dishes and ingredients curated by our Executive Chef, served with an amazing array of delicacies from land to sea. Get your kids in the Christmas spirit with a series of fun activities. And Santa will even take time out of his busy schedule to pay us a visit. From 18:00 to 22:00 on Saturday, 24th December 2022. Prices start at VND1,600,000 net/person.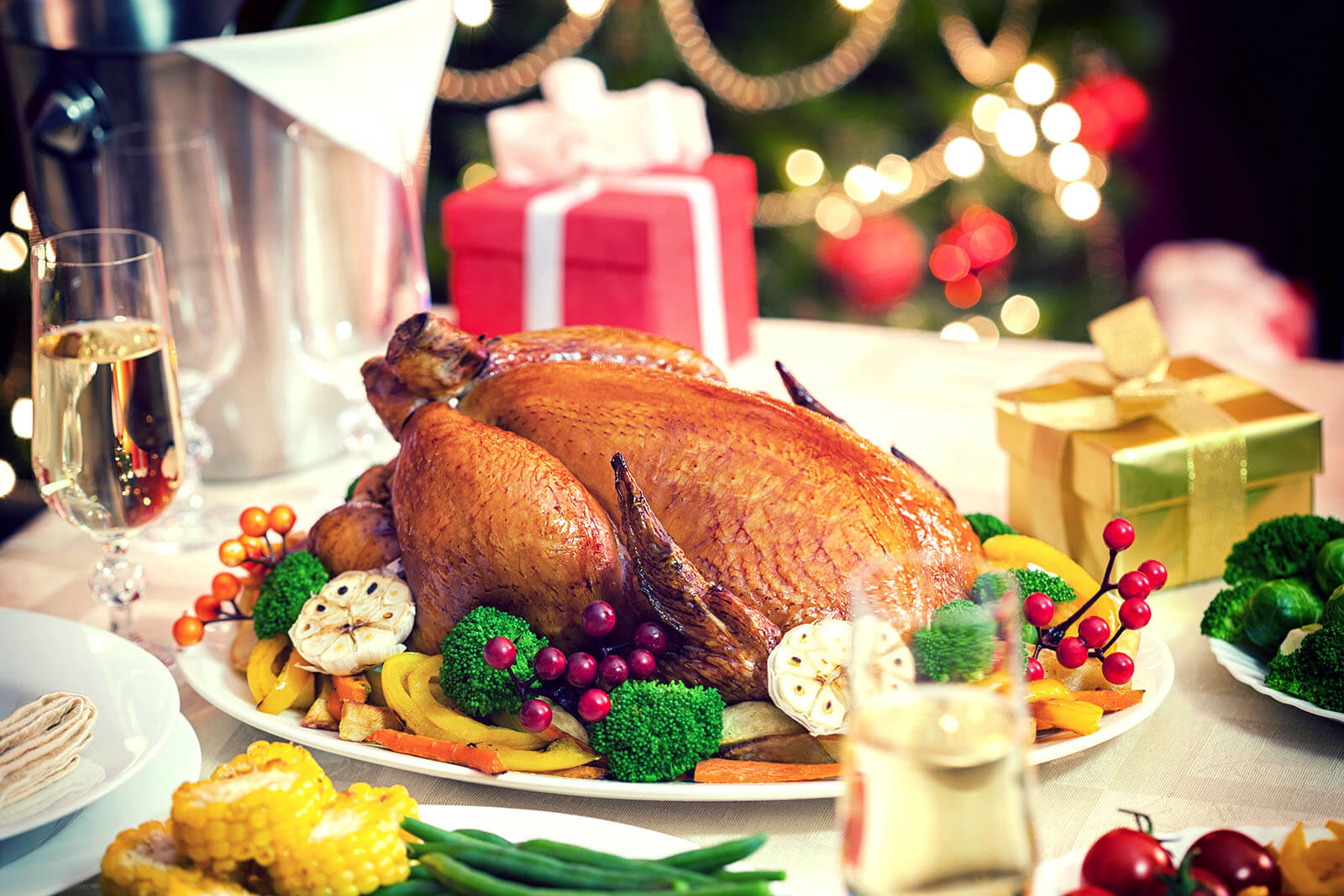 It's Christmas Day
Get into that festive spirit and holiday vibes while savoring a Christmas brunch. Our Chefs have designed a brunch buffet that will remind you of why we celebrate Christmas. And of course, Santa Claus will be dropping in again for a special visit with small gifts! From 11:30 to 15:00 on Sunday, 25th December 2022. Starting at VND1,600,000 net/adult.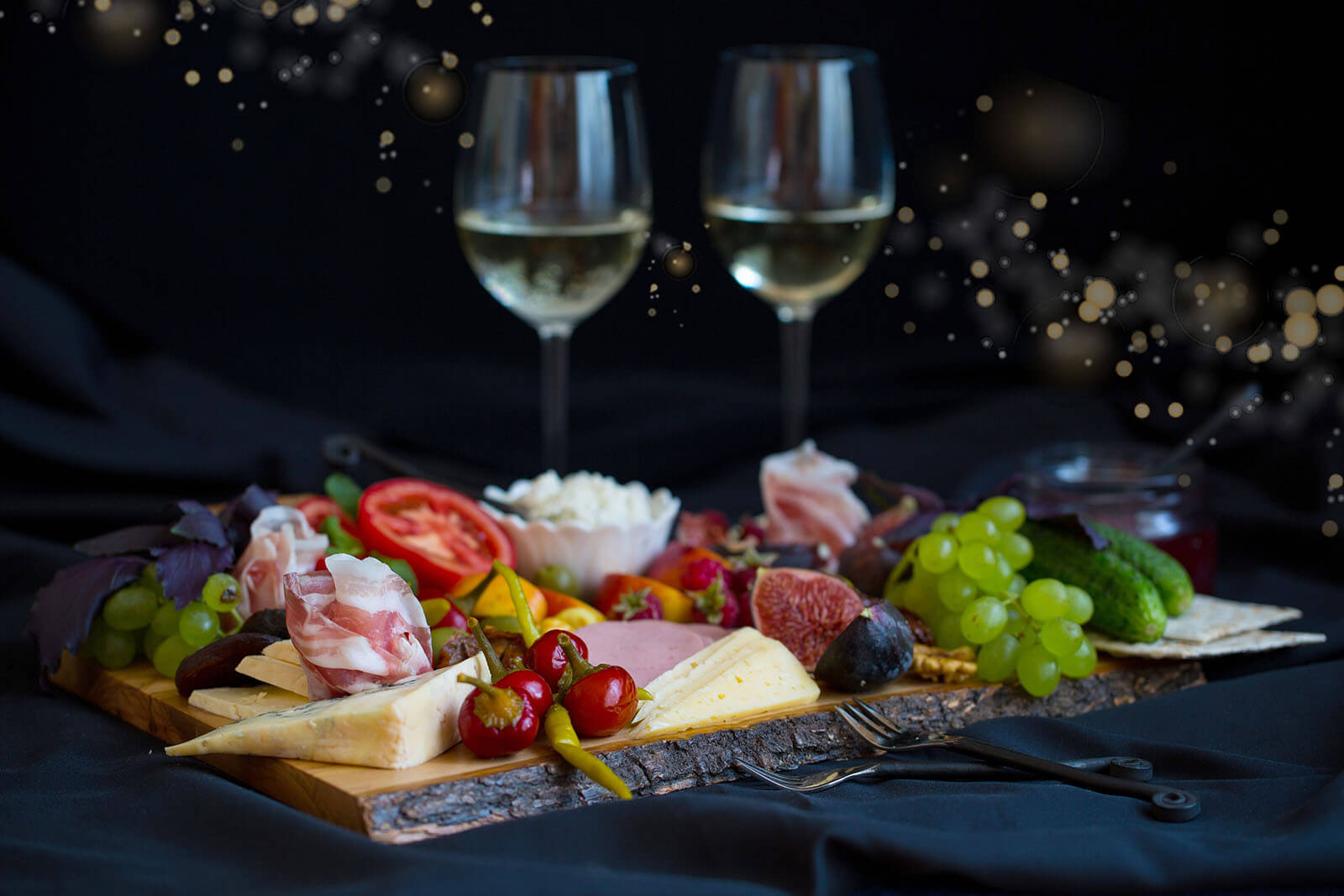 New Year's Eve Extravaganza
Join us for the most iconic New Year's Eve celebration in the ocean paradise and the city of bridges, the much-anticipated New Year's Eve dinner in Danang. The one-night event ensures a glitz-filled celebration with a delectable dinner buffet revered by the most discerning epicureans and upbeat tunes from live DJ performances. From 19:00 to 23:00 on Saturday, 31st December 2022. Starting at VND1,900,000 net/adult included Countdown Party by the beach.
Countdown Party
The wait is over! Set to the sound of waves lapping at the shore and our spirited live entertainers. Join us at Pool Bar to welcome 2023 in style. Raise your glass of champagne and enjoy the night until the fireworks show concludes in the early hours of 2023. From 22:00 to 01:00 on Saturday, 31st December 2022. Starting at VND 600,000 net/adult.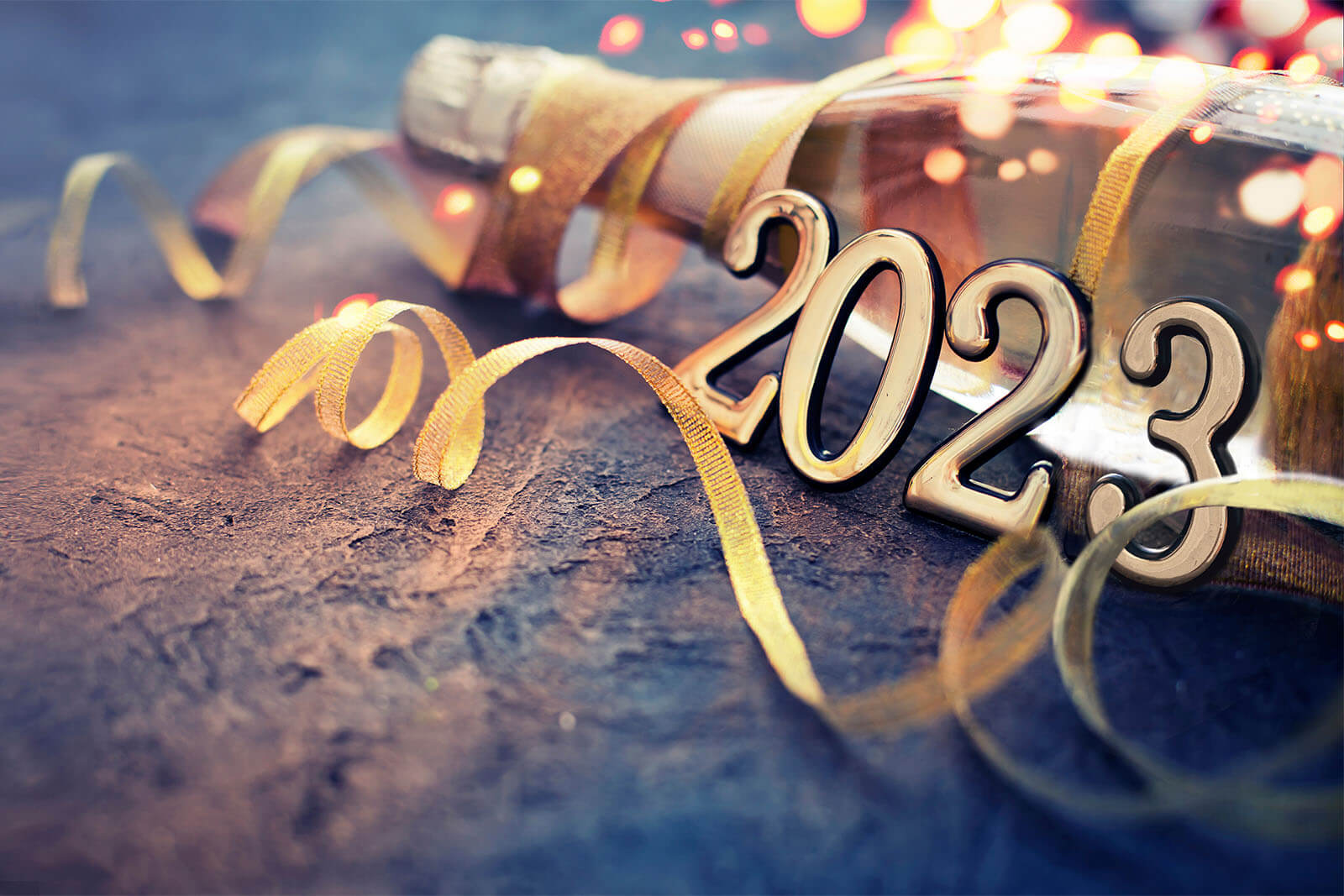 Celebrate 2023
As the sun sets on 2023, revel in the New Year in Danang. Gather your family and friends and celebrate 2023 in style with our New Year's buffet lunch at Gourmet restaurant. Our little guests would be very busy with our joyful activities and games. From 11:30 to 15:00 on Sunday, 1st January 2023. Starting at VND1,600,000 net/person.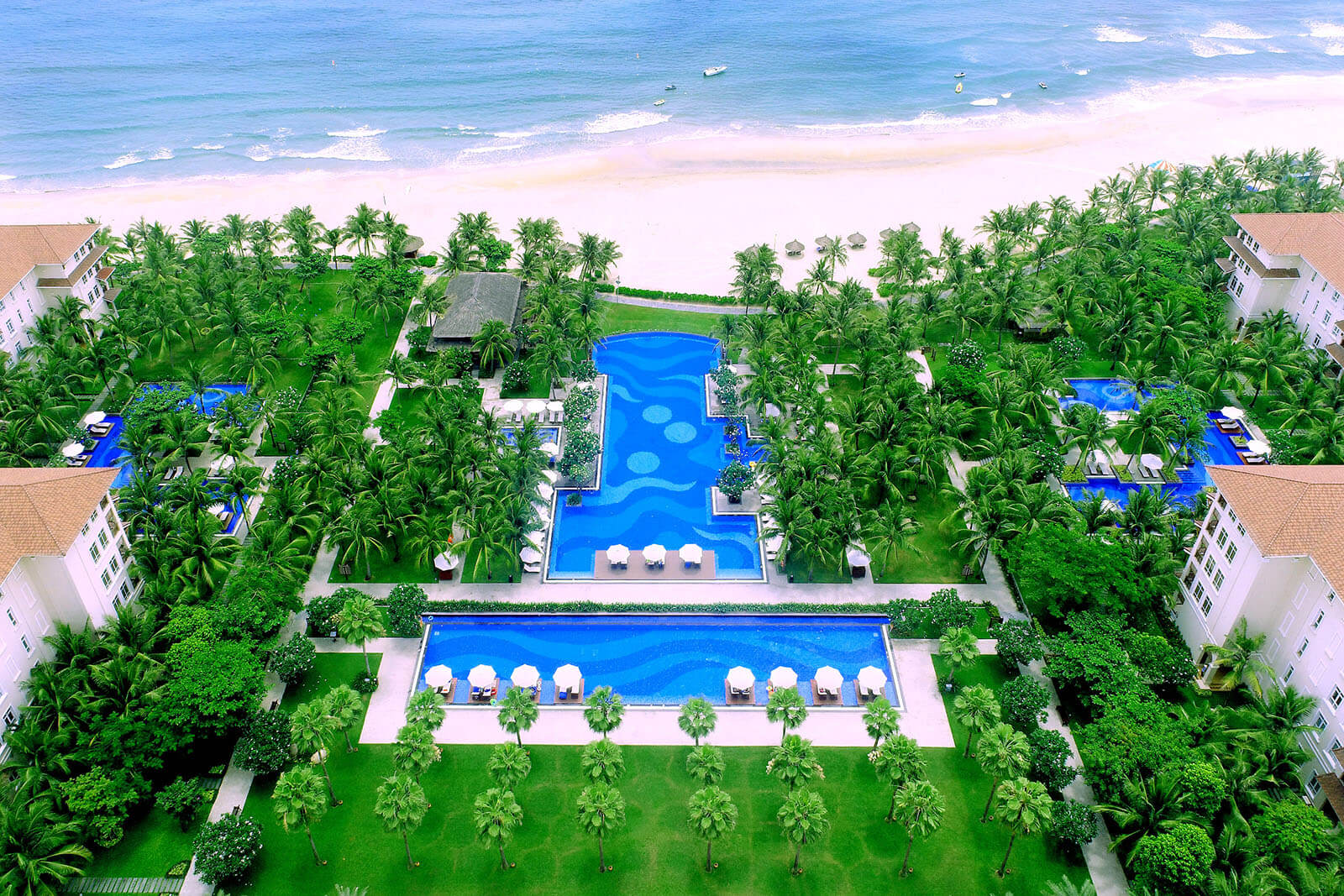 Holiday Getaway
Embark on a journey towards tranquility. This festive season, treat yourself and your loved ones to a fantastic staycation at Danang Marriott Resort & Spa. Starting at VND5,900,000++/room/night included accommodation, breakfast and Christmas or New Year's Eve for two people.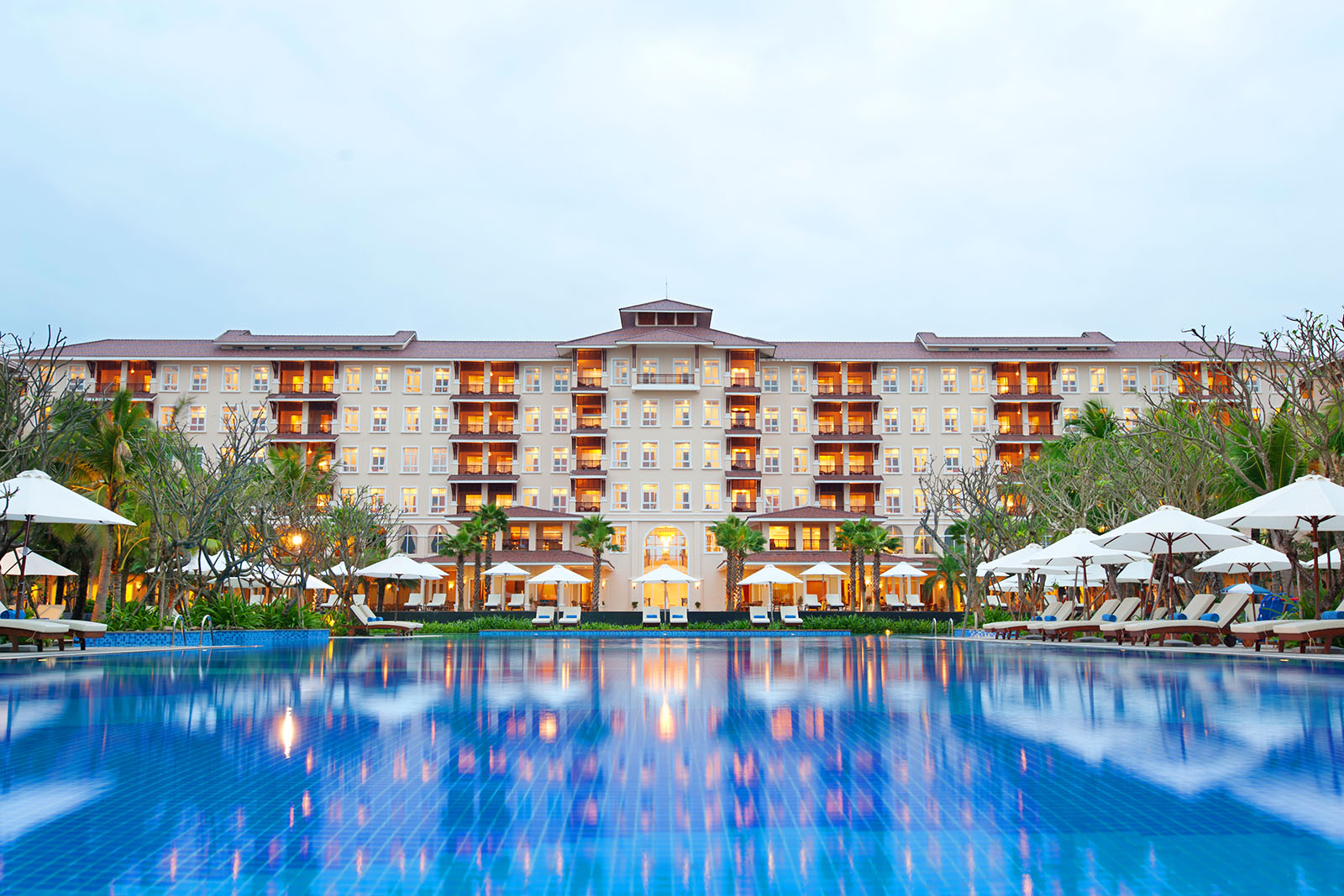 Moments of Celebrations
Add a little sparkle to your year-end celebrations. Be it for business or leisure celebrations, planning a year-end party has never been easier with our Moments of Celebrations package. Starting at VND788,000++/guest with exclusive benefits.
For reservations and more information, please contact via hotline (+84) 236 396 8888 or email dannang.reservations@marriott.com
About Marriott Hotels®
With more than 600 hotels and resorts in over 65 countries and territories around the world, Marriott Hotels continues to elevate the art of hosting – placing people first is the brand's living legacy – ensuring guests always feel deeply cared for throughout their stay. Marriott Hotels raises the bar by consistently delivering heartfelt service, within modern, comfortable spaces, and by providing experiences elevated beyond the everyday. As global travelers needs and expectations evolve, so does Marriott Hotels, with its forward-thinking spirit including the Greatroom lobby and M Club that elevate style and design. For more information, please visit www.MarriottHotels.com and stay connected on Facebook, @marriott on Twitter, and @marriotthotels on Instagram. Marriott Hotels is proud to participate in Marriott Bonvoy®, the global travel program from Marriott International. The program offers members an extraordinary portfolio of global brands, exclusive experiences on Marriott Bonvoy Moments, and unparalleled benefits including free nights and Elite status recognition. To enroll for free or for more information about the program, visit marriottbonvoy.com.
About Marriott Bonvoy®
Marriott Bonvoy's extraordinary portfolio offers renowned hospitality in the most memorable destinations in the world, with 30 brands that are tailored to every type of journey. Members can earn points for stays at hotels and resorts, including all-inclusive resorts and premium home rentals, and through everyday purchases with co-branded credit cards. Members can redeem their points for experiences including future stays, Marriott Bonvoy Moments, or through partners for luxurious products from Marriott Bonvoy Boutiques. To enroll for free or for more information about Marriott Bonvoy, visit marriottbonvoy.com.
Danangfantasticity