Contemplating on the most colorful fireworks at Vinpearl Condotel Riverfront Danang
Contemplating on the most colorful fireworks at Vinpearl Condotel Riverfront Danang
Vinpearl Condotel Riverfront Danang has a glamorous view in which you can feel like you can touch the most colorful flowers on the sky. Trigger your senses with the diverse dining packages to enjoy this colorful harmony of lights and sounds.
"Colorful summer" Brazil BBQ Buffet
A combination of Summer Vibes Pool Party and Seafood Buffet, BRzillian BBQ buffet will surely bring diners an exciting party full of tastes and colors. With a open-space design of 5-star standard, families with kids can enjoy swimming and playing while dining.
With the presence of famous DJ, Sexy Dance performances will rock the atmosphere with interactive games with the audience in this festive season.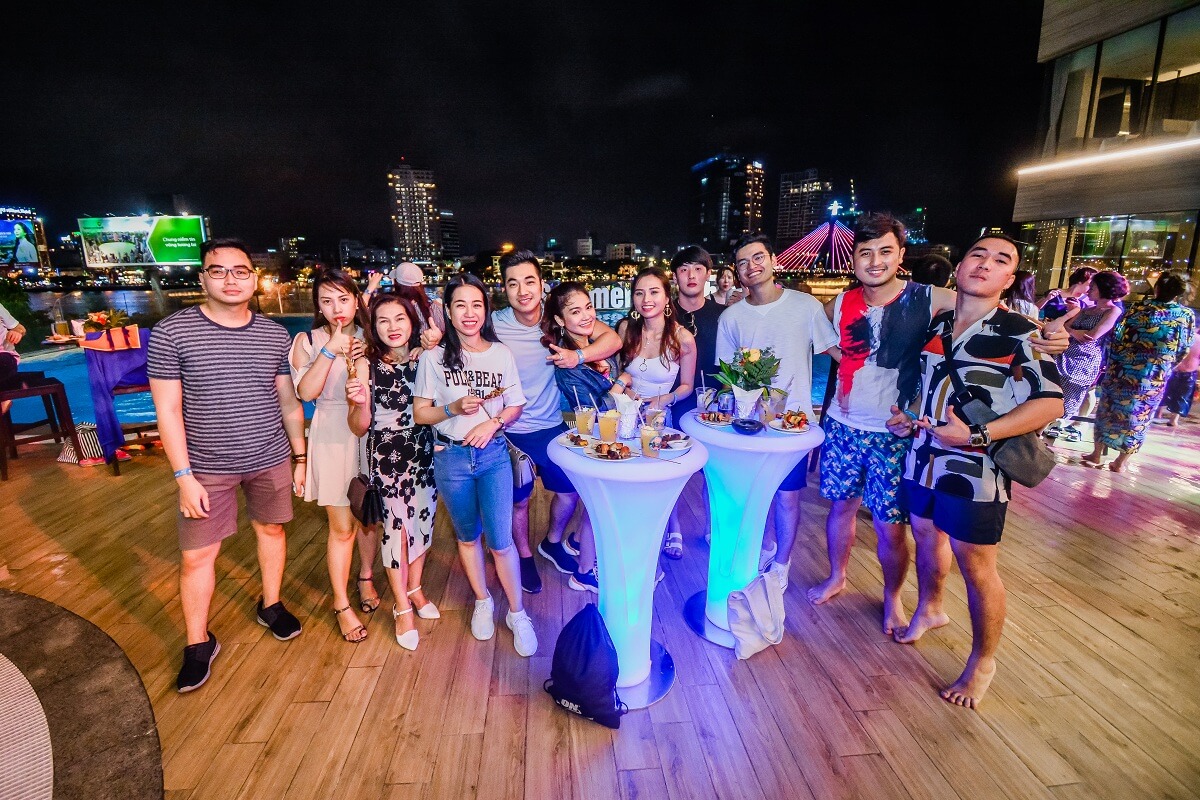 Brazil BBQ Buffet "Colorful summer" will be from 16:00 to 22:00 on second floor of the hotel:
• Inside pool table (with view of fireworks): 800,000 VND/pax
• Outside pool table (no direct view of fireworks): 600,000 VND/pax
*on opening and closing night, price is 15% higher.
Set menu at "Light Festival Night"
Have you ever wished to see the top fireworks performances in your own room, just like the show is for you and only you?
Vinpearl Condotel Riverfront Danang with an ideal view to the fireworks performances is the place to be if you are looking for a romantic, luxurious dinner in room.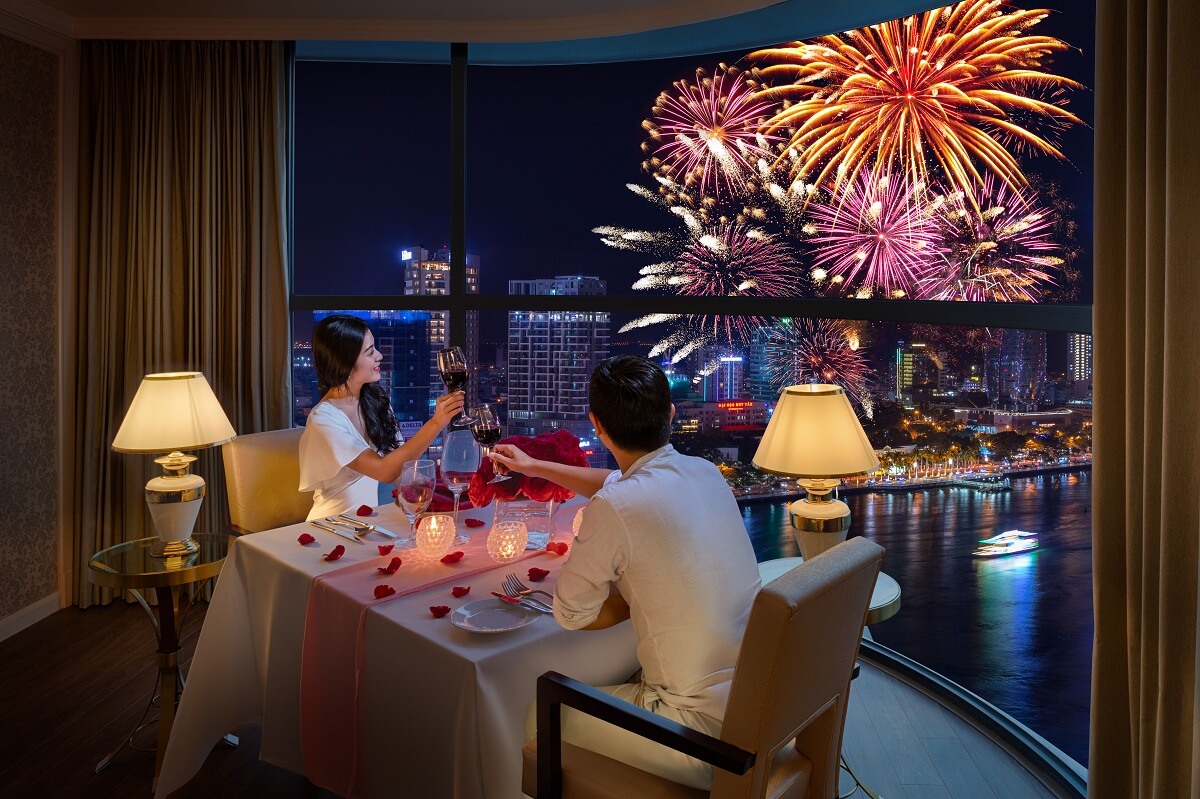 Set menu at "Light Festival Night" room is from 18:00 – 22:00 at Executive Suite Riverview:
• Set menu Lobsters (Chef will cook right on table): 2.500.000 VND/pax
• Set menu Meat Lover (BBQ with beer): 1.200.000 VND/pax
*on opening and closing night, price is 12% higher
International buffet "The stories of the rivers"
On such night of emotions and fireworks, nothing is better than enjoying the best international dishes with your friends and family. With the culinary highlights of Hue, Danang, and Quang Nam and Korean/Japanese specialities prepared by the top chefs in Vinpearl.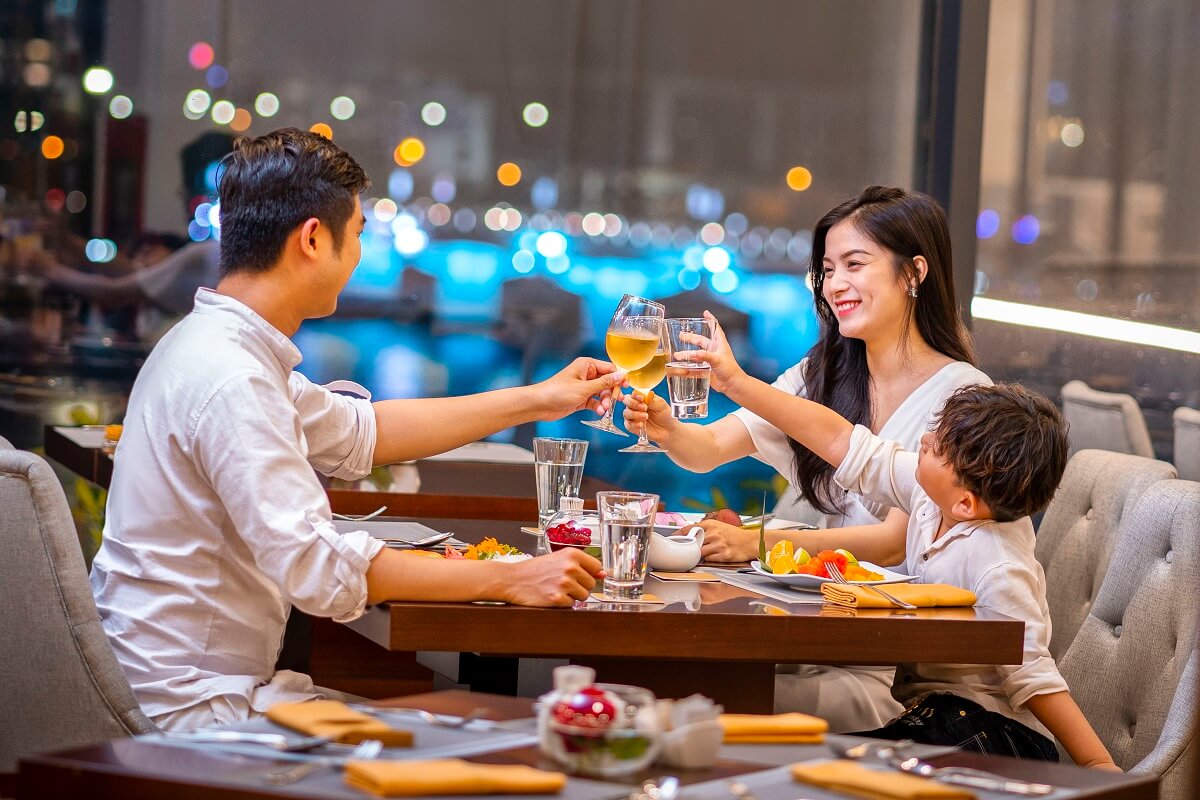 International buffet "The stories of the river" is from 18:00 – 22:00 at Han River Restaurant
Main table with fireworks view: 1.200.000 VND/pax
Table with no fireworks view: 990.000 VND/pax
* On opening and closing night, price is 15% higher
Hotline: (+84) 236 364 2888
Address: 341 Tran Hung Dao, An Hai Bac commune, Son Tra district, Danang City
Contemplating on the most colorful fireworks at Vinpearl Condotel Riverfront Danang
Latest Posts