CELEBRATE VIETNAM NATIONAL DAY WITH
NEW WORLD HOIANA BEACH RESORT & NEW WORLD HOIANA HOTEL
Celebrate Vietnamese National Day by indulging in a visit to Hoiana Resort & Golf complex. Experience the beauty and vibrancy of this remarkable destination, while treating yourself and beloved ones to a diverse range of dining experiences offered by the esteemed restaurants of New World Hoiana Beach Resort & New World Hoiana Hotel.
SEPTEMBER CULINARY JOURNEY AT BLEND RESTAURANT – NEW WORLD HOIANA BEACH RESORT
Join us at Blend throughout the month of September as we invite you to indulge in a remarkable 4-week culinary adventure. Our esteemed Chef Frank, Chef Omar Ugoletti, and the talented team have meticulously curated an enticing selection of Chinese, Vietnamese, and international dishes that are sure to tantalize your taste buds.
Week 1: A Taste of Cantonese Cuisine: Indulge in a delightful 5-course Cantonese set menu featuring Hot & Sour Soup, Sautéed Beef with Shredded Sichuan Pepper, Stir-Fried Shrimp Balls with Asparagus in Spicy Sauce, Stewed Bean Curd with "Sichuan" Pepper Sauce, and Fried Rice.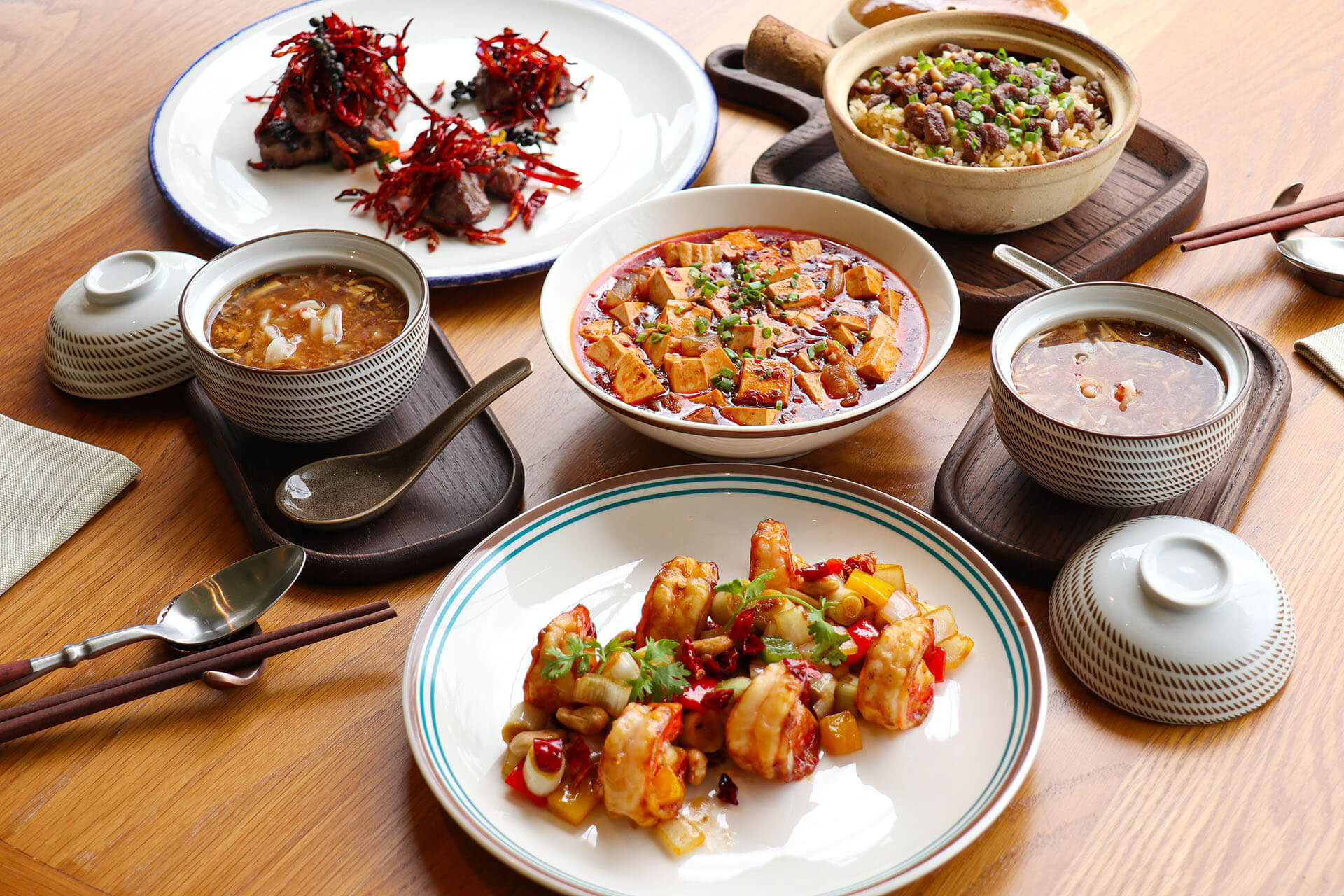 Week 2: Vietnamese Grilled Seafood Spectacle: Enjoy the vibrant flavors of Vietnamese cuisine with Grilled Seafood offerings, capturing the essence of coastal dining with fresh seafood catch of the day.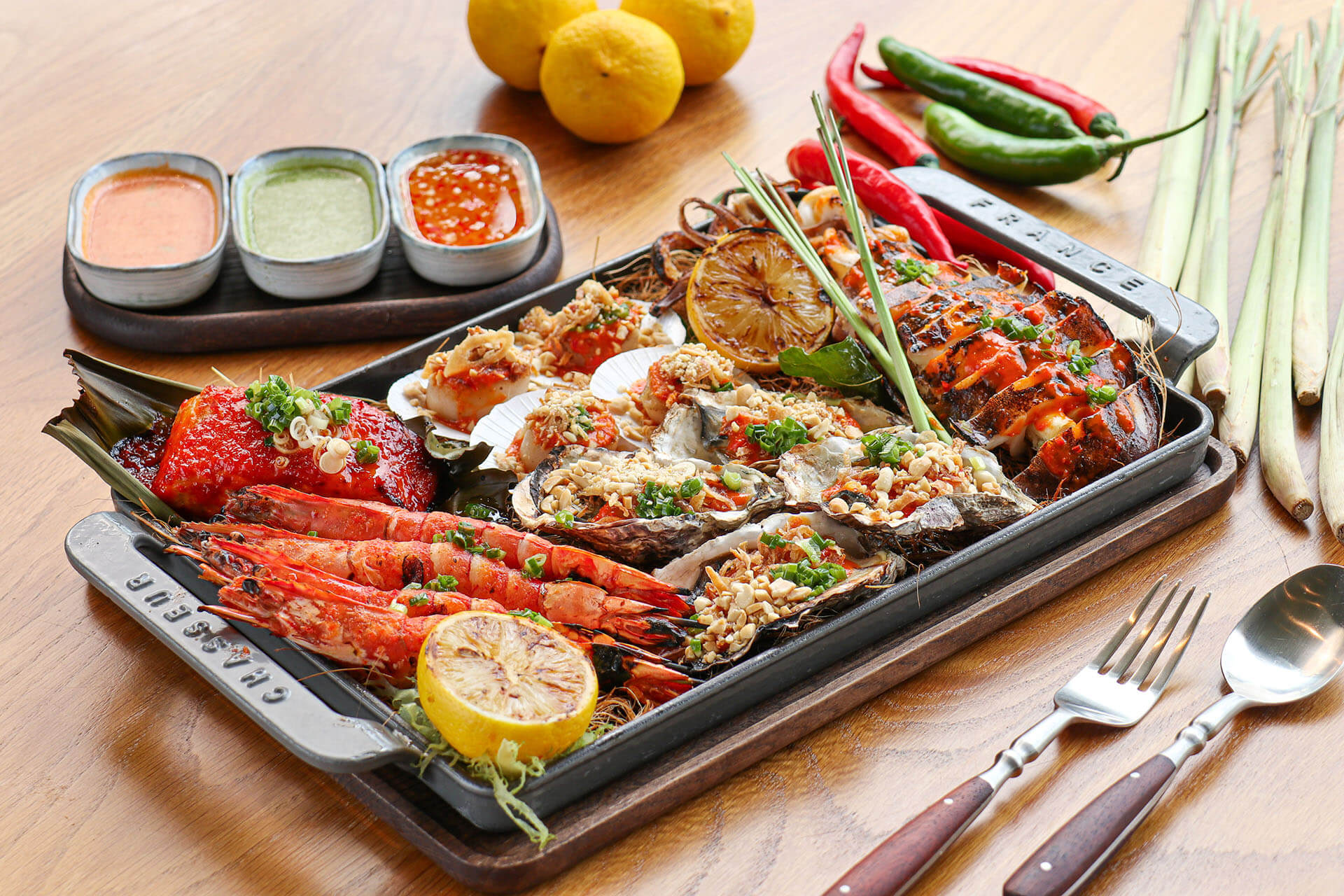 Week 3: Peking Duck Extravaganza: Celebrate the iconic Peking Duck, perfectly roasted and served with pancakes and unique twists.
Week 4: Comforting Hot Pot: Enjoy a heartwarming Hot Pot experience, sharing and savoring fresh ingredients in savory broth.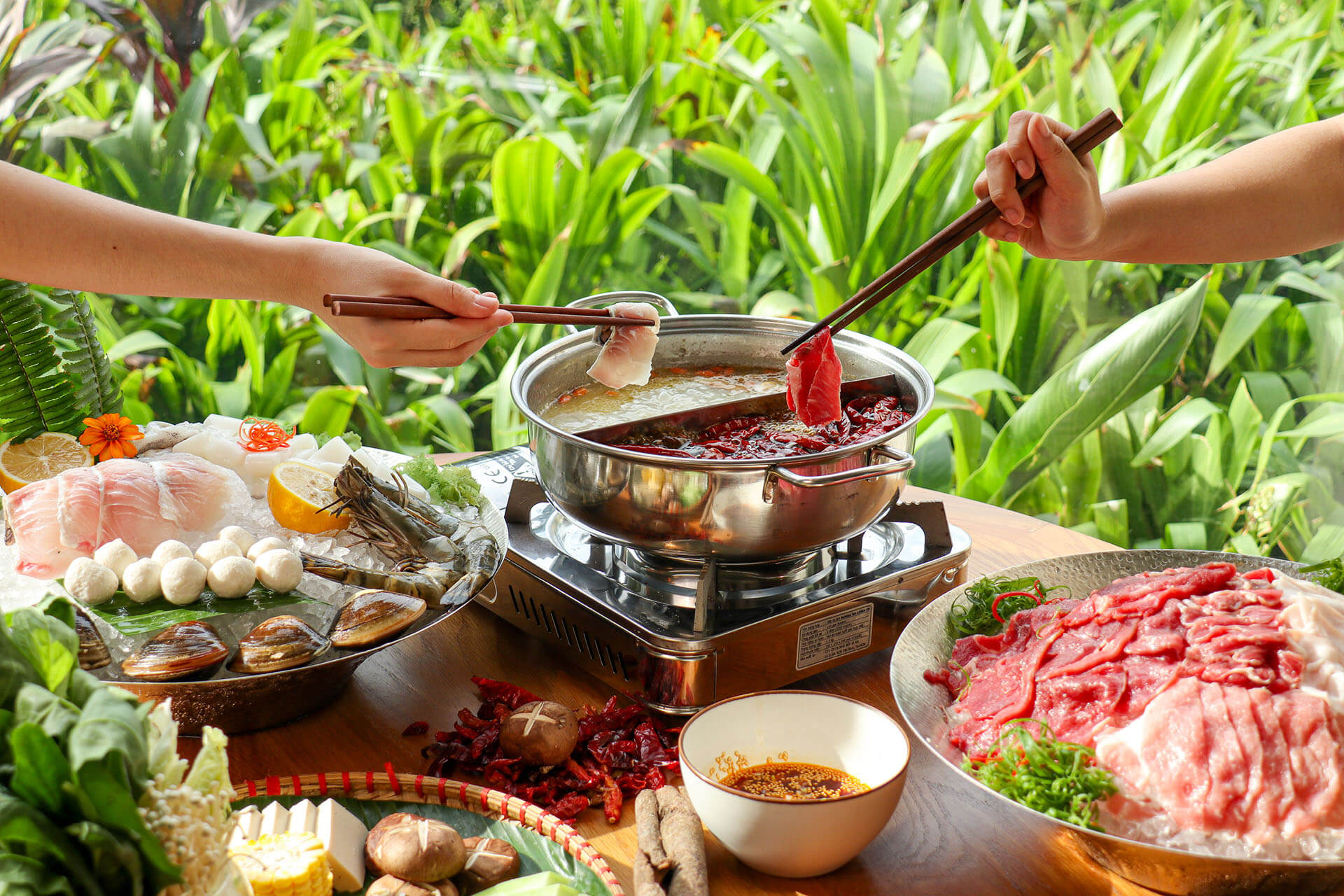 Prices range from VND 840,000++ to VND 1,850,000++ including bucket of beer, suitable for 2 people and more.
SPECIAL NATIONAL DAY FAMILY BUFFET AT COVE BAR & GRILL – NEW WORLD HOIANA BEACH RESORT
Celebrate Vietnam National Day, the poolside restaurant presents an irresistible BBQ buffet, showcasing an array of delectable dishes including Vietnamese BBQ Specialties like Squids, Prawns, and Pork, alongside Salads, Rice & Noodles, Banh Xeo, Fresh Spring Rolls, Grilled Sea Bass in Banana Leaf, Roasted Pork Belly, desserts, and more. To enhance the experience, a talented band will provide live acoustic entertainment from 6pm till 9pm.
Food-only option for VND 750,000 ++ per person | Half-price for kids aged 6-11 | Free for kid under 6.
Additionally, Free Flow Beer & Soft Drink at VND 350,000 ++ per person or Free Flow House Wine, Beer, and Soft Drink at VND 550,000 ++ per person.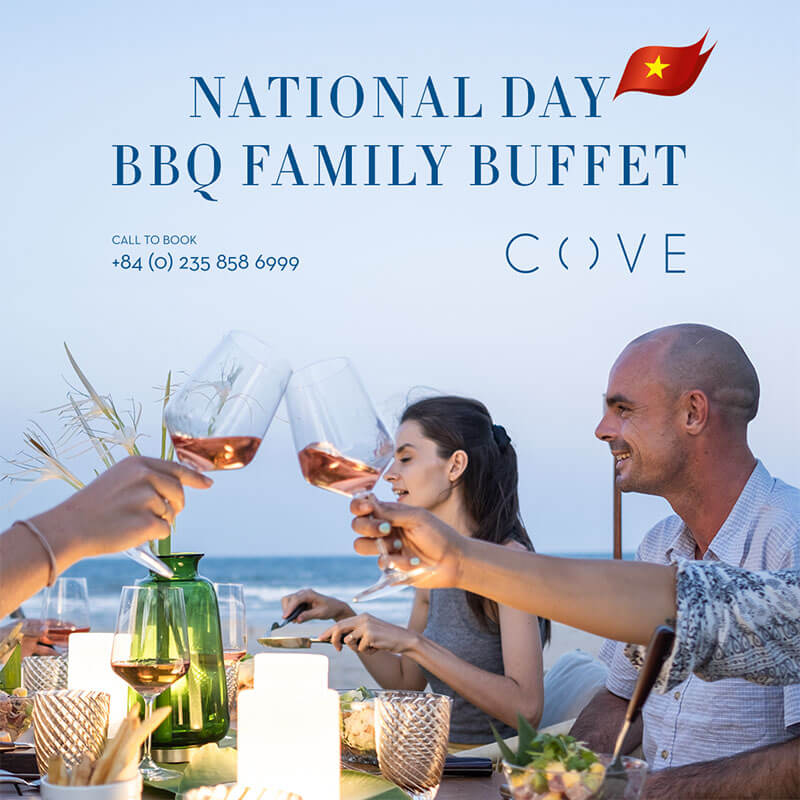 EVERY SATURDAY BBQ AND BEER AT CHARRED RESTAURANT – NEW WORLD HOIANA HOTEL
Starting from September 2nd, Charred presents an unmissable Saturday BBQ & Beer on every Saturday. Join us and indulge in an array of mouthwatering delights including Roasted Beef Striploin, selection of mini skewers featuring Snapper, Chicken, Chipolata, Squid, and Wild Mushroom, irresistible Roasted Honey Five Spices Spare Pork Ribs.
Food-only option for VND 600,000 ++ per person | VND 344,000 ++ for kids aged 6-11 | Free for kid under 6.
Additionally, Free Flow of Beer, Soju and Soft Drinks at VND 148,000 ++ per person.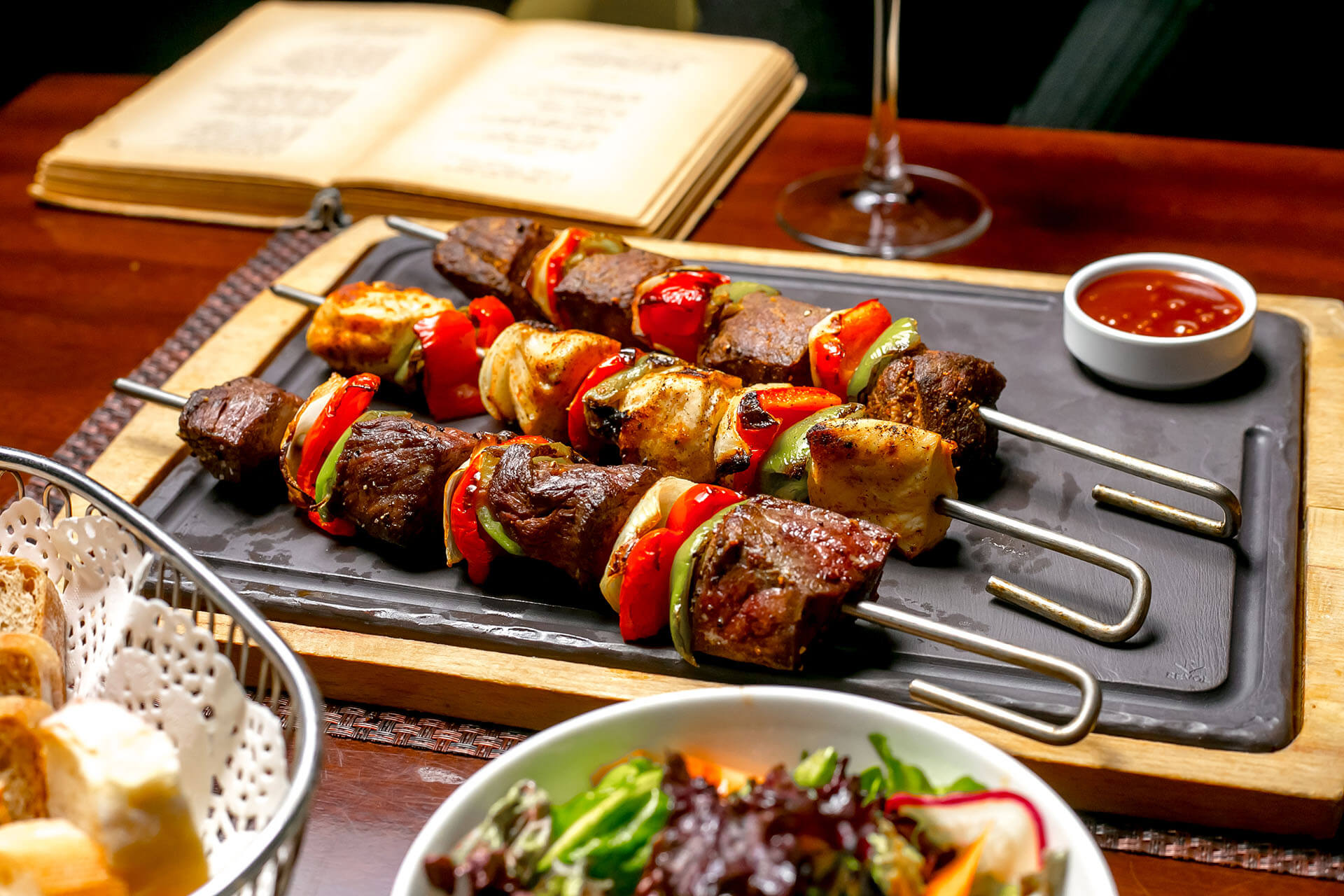 According to https://www.hoiana.com/