Celebrate holiday reunion in style with the Ascott Vietnam
Celebrate holiday reunion in style with the Ascott Vietnam
Make this New Year's gathering with your beloved the one you will cherish forever. Come away to any Ascott's properties in Vietnam or Cambodia for an exceptional treat and indulge in a complete experience of comfort and lifestyle.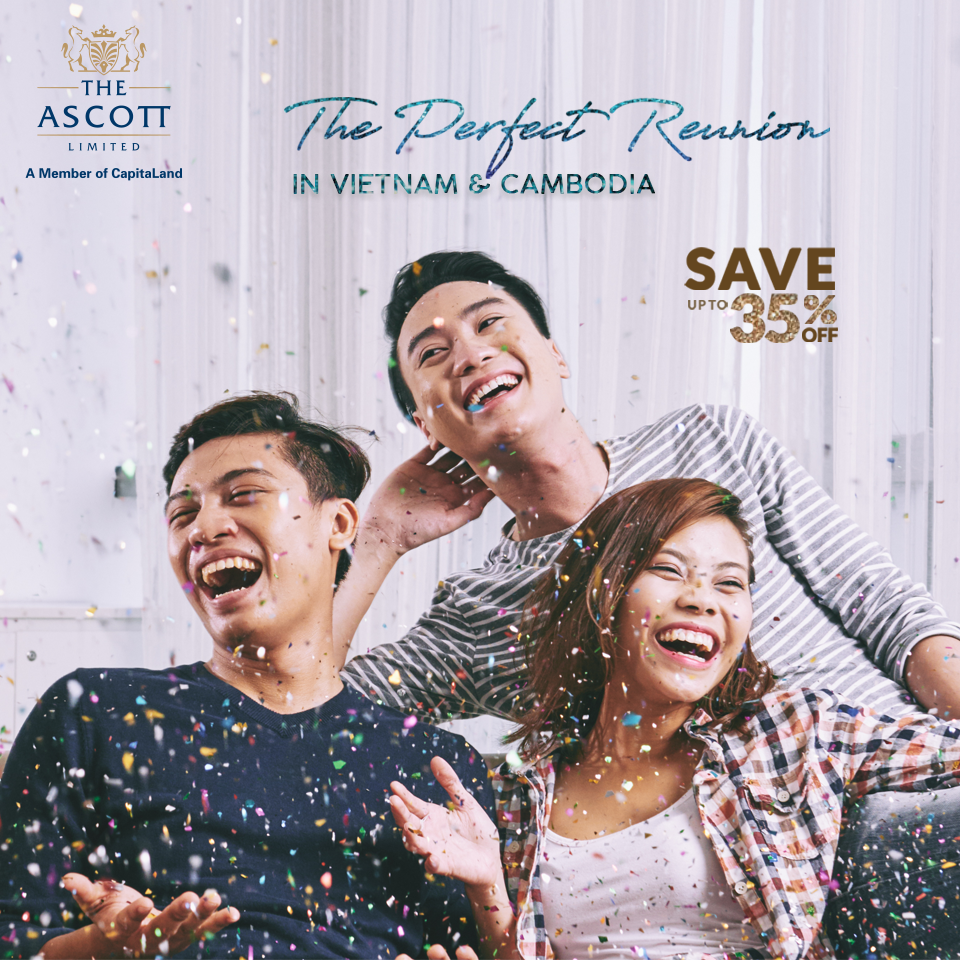 Make a plan, get packing and create wonderful moments for you and your loved ones. Enjoy up to 35% off on Flexible Rates along with complimentary Special Welcome amenities, 30% discounts on airport transfers and much more. Start your year right. Dine your heart's delight. Because life is about living.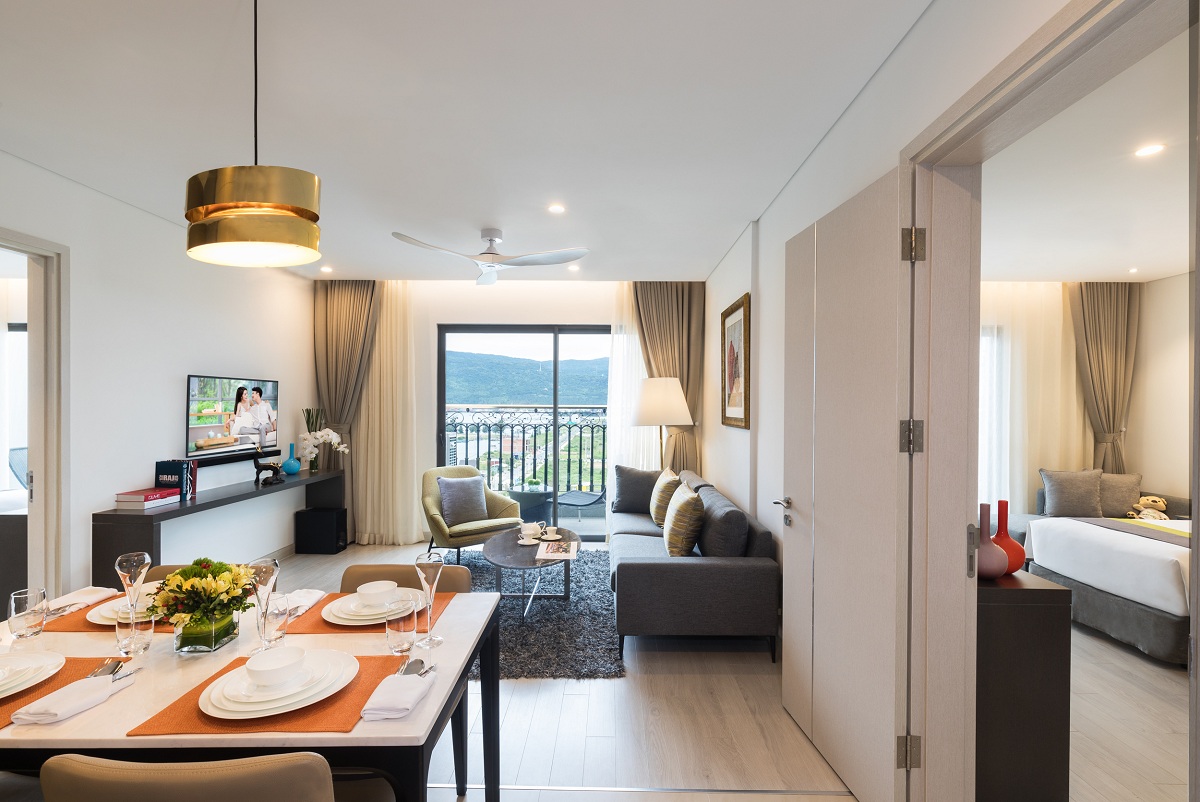 Booking Period
01 January – 28 February 2019
Stay Period
18 January – 10 March 2019
Package Inclusion*
Complimentary Special Welcome Amenities
30% discounts on laundry and dry cleaning service (not applicable for Citadines Blue Cove Danang)
30% discounts on airport transfers (not applicable for Citadines Blue Cove Danang)
Complimentary extra bed for children below 12 years old
Late check-out at 3pm (subject to availability)
Complimentary high-speed internet access
Complimentary local calls (excluding mobile phone calls)
*Terms and Conditions apply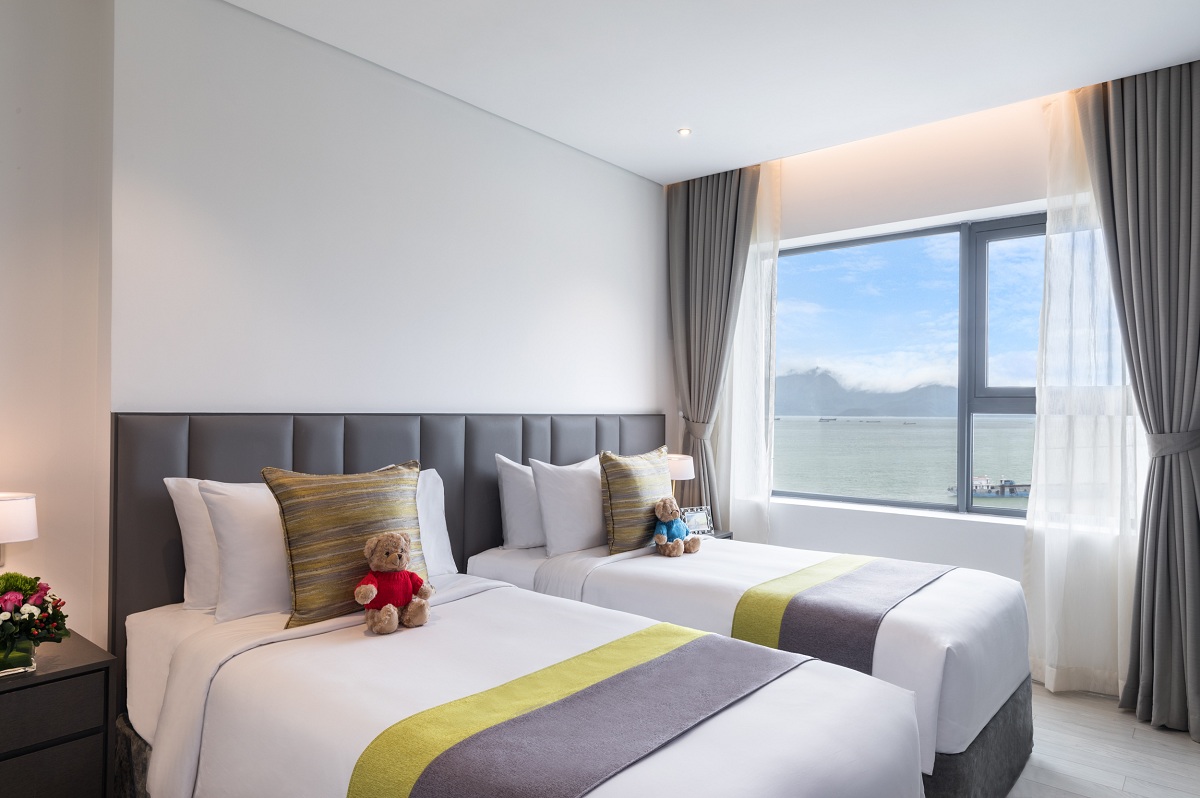 About The Ascott Limited
The Ascott Limited is a Singapore company that has grown to be one of the leading international lodging owner-operators. It has more than 55,000 operating units in key cities of the Americas, Asia Pacific, Europe, the Middle East and Africa, as well as over 39,000 units which are under development, making a total of more than 94,000 units in over 630 properties.
The company's brands include Ascott, Citadines, Somerset, Quest, The Crest Collection, lyf, HARRIS, FOX HARRIS, YELLO, POP!, Préférence and HARRIS Vertu. Its portfolio spans more than 160 cities across over 30 countries. Ascott's properties can be found in cities including New York, London, Paris, Brussels, Berlin and Barcelona in Europe; Singapore, Bangkok, Hanoi, Kuala Lumpur, Tokyo, Seoul, Shanghai, Beijing and Hong Kong in Asia; Melbourne and Perth in Australia, Bangalore and Chennai in India; Dubai, Doha and Manama in the Middle East as well as Ghana in Africa.
Ascott, a wholly owned subsidiary of CapitaLand Limited, pioneered Asia Pacific's first international-class serviced residence with the opening of The Ascott Singapore in 1984. In 2006, it established the world's first Pan-Asian serviced residence real estate investment trust, Ascott Residence Trust. Today, the company boasts over 30 years of industry track record and award-winning brands that enjoy recognition worldwide.
Ascott's achievements have been recognised internationally. Recent awards include World Travel Awards 2018 for 'Leading Serviced Apartment Brand' in Asia, Europe and the Middle East; DestinAsian Readers' Choice Awards 2018 for 'Best Serviced Residence Brand'; TTG China Travel Awards 2018 for 'Best Serviced Residence Operator in China'; Business Traveller Asia-Pacific Awards 2018 for 'Best Serviced Residence Brand'; Business Traveller UK Awards 2018 for 'Best Serviced Apartment Company' and Business Traveller China Awards 2018 for 'Best Luxury Serviced Residence Brand'. For a full list of awards, please visit www.the-ascott.com/ascottlimited/awards.html.
About CapitaLand Limited
CapitaLand is one of Asia's largest real estate companies. Headquartered and listed in Singapore, it is an owner and manager of a global portfolio worth more than S$85 billion as at 30 September 2017, comprising integrated developments, shopping malls, serviced residences, offices, homes, real estate investment trusts (REITs) and funds. Present across more than 150 cities in over 30 countries, the Group focuses on Singapore and China as core markets, while it continues to expand in markets such as Vietnam and Indonesia.
CapitaLand's competitive advantage is its significant asset base and extensive market network.  Coupled with extensive design, development and operational capabilities, the Group develops and manages high-quality real estate products and services. It also has one of the largest investment management businesses in Asia and a stable of five REITs listed in Singapore and Malaysia – CapitaLand Mall Trust, CapitaLand Commercial Trust, Ascott Residence Trust, CapitaLand Retail China Trust and CapitaLand Malaysia Mall Trust.
Visit www.capitaland.com for more information.
Celebrate holiday reunion in style with the Ascott Vietnam