"AUTUMN PALETTE" MOONCAKE COLLECTION 2023 NOVOTEL DANANG
When autumn is about to come, all turn into their most romantic and photogenic painting. Autumn immediately brings up very peculiar images and shades. Brown, oranges sunset, warm yellow or green naturally appear in fall and gives a pure and soft feeling. These gorgeous colors are the perfect inspiration for Novotel Danang to create this 2023 Mooncake collection named AUTUMN PALETTE.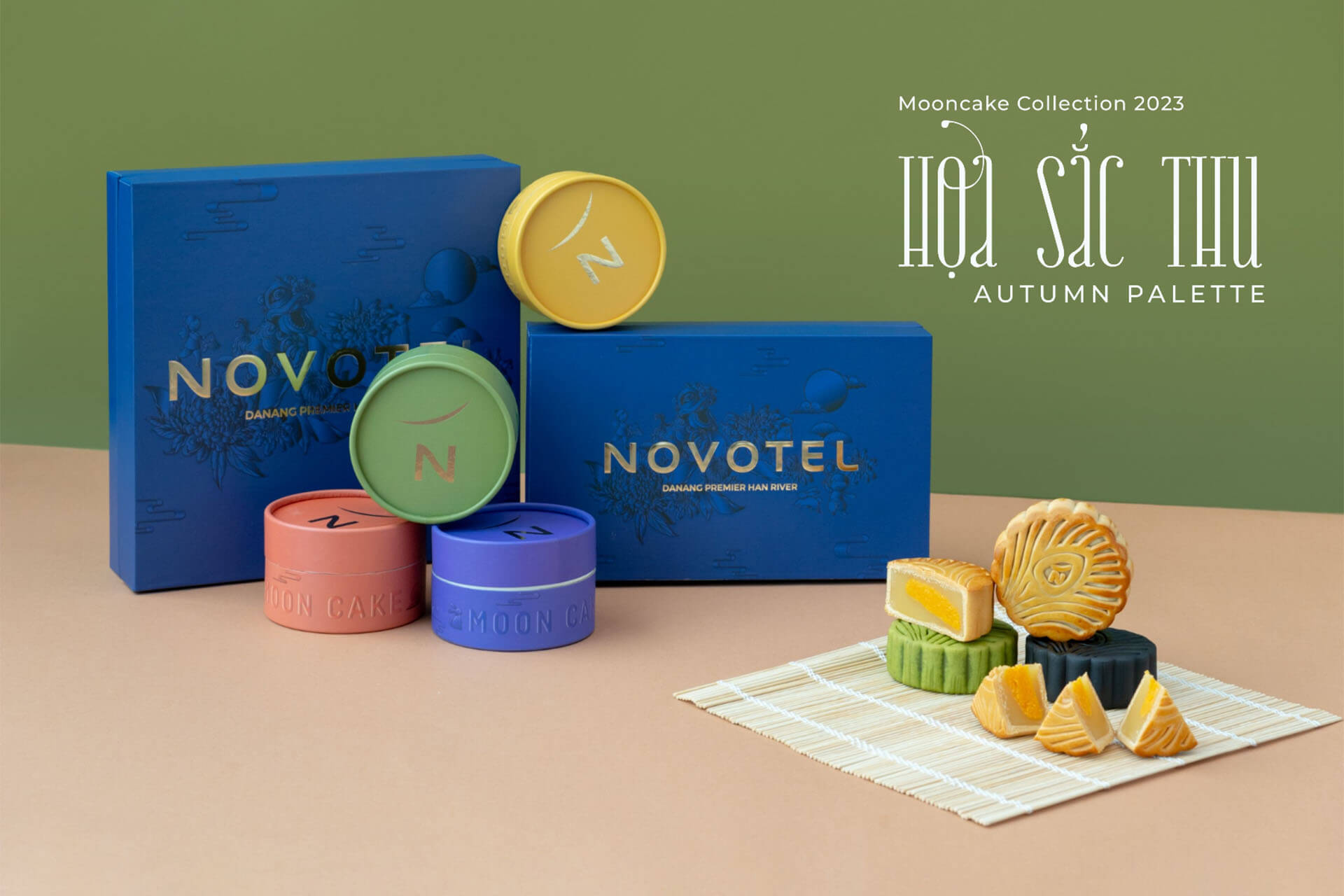 Whether you are choosing presents for family, friends or business partners this mid-autumn festival, this collection is an ideal gift to express your love and gratitude. "Autumn Palette" Mooncake collection offers 03 different choices of the box: 4 pieces, 2 pieces, and 1 piece.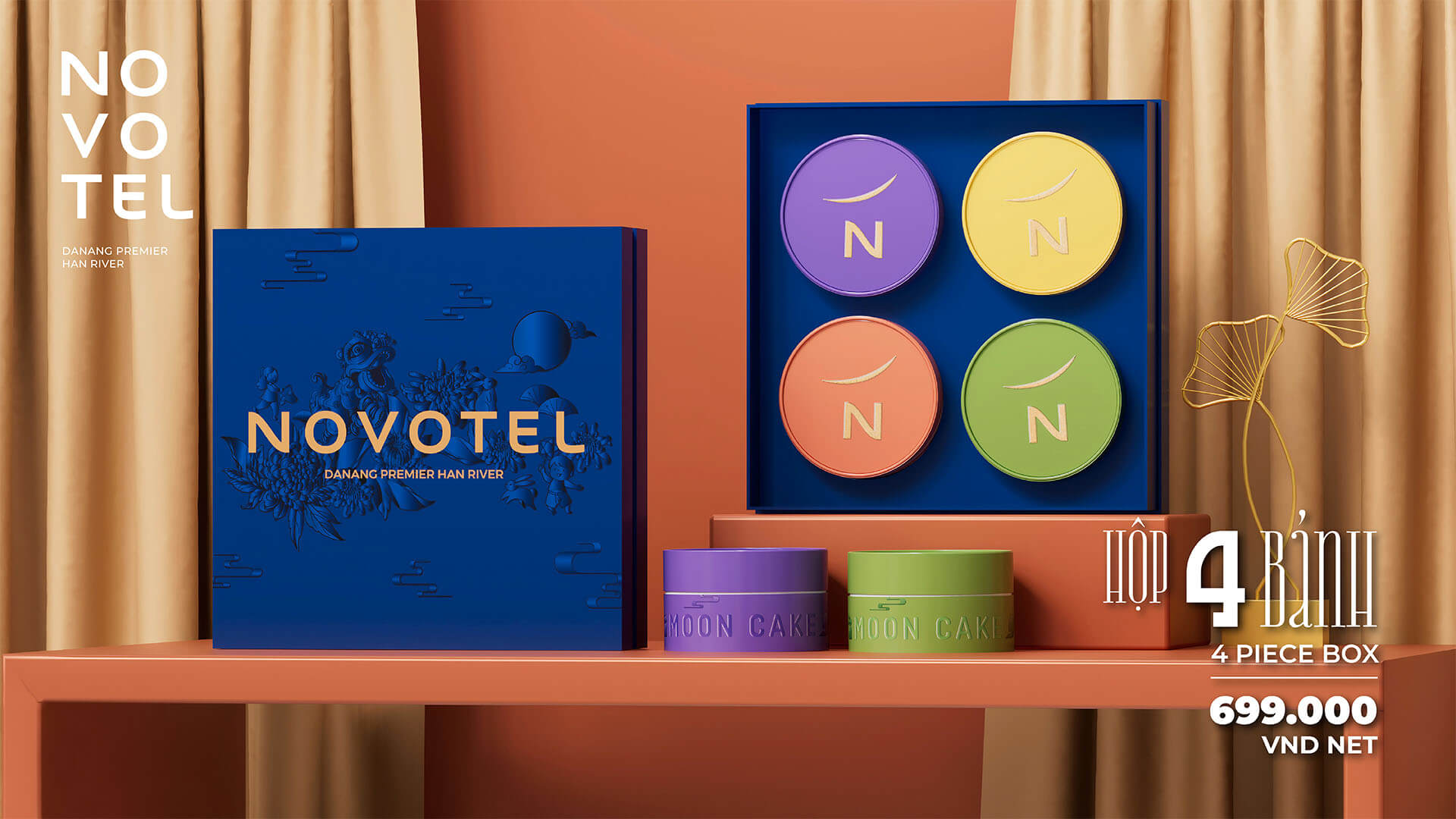 Our mooncake collection also offers a wide selections of flavors like mung bean & salted egg, matcha mochi with salted egg, bamboo charcoal with cheese, traditional mixed chicken & nut with salted egg.
The mooncake collection was officially displayed at Novotel Danang lobby. Let's come and indulge in the delicious taste of the season and share the joy with your loved ones, friends, and business partner this Mid-Autumn Festival.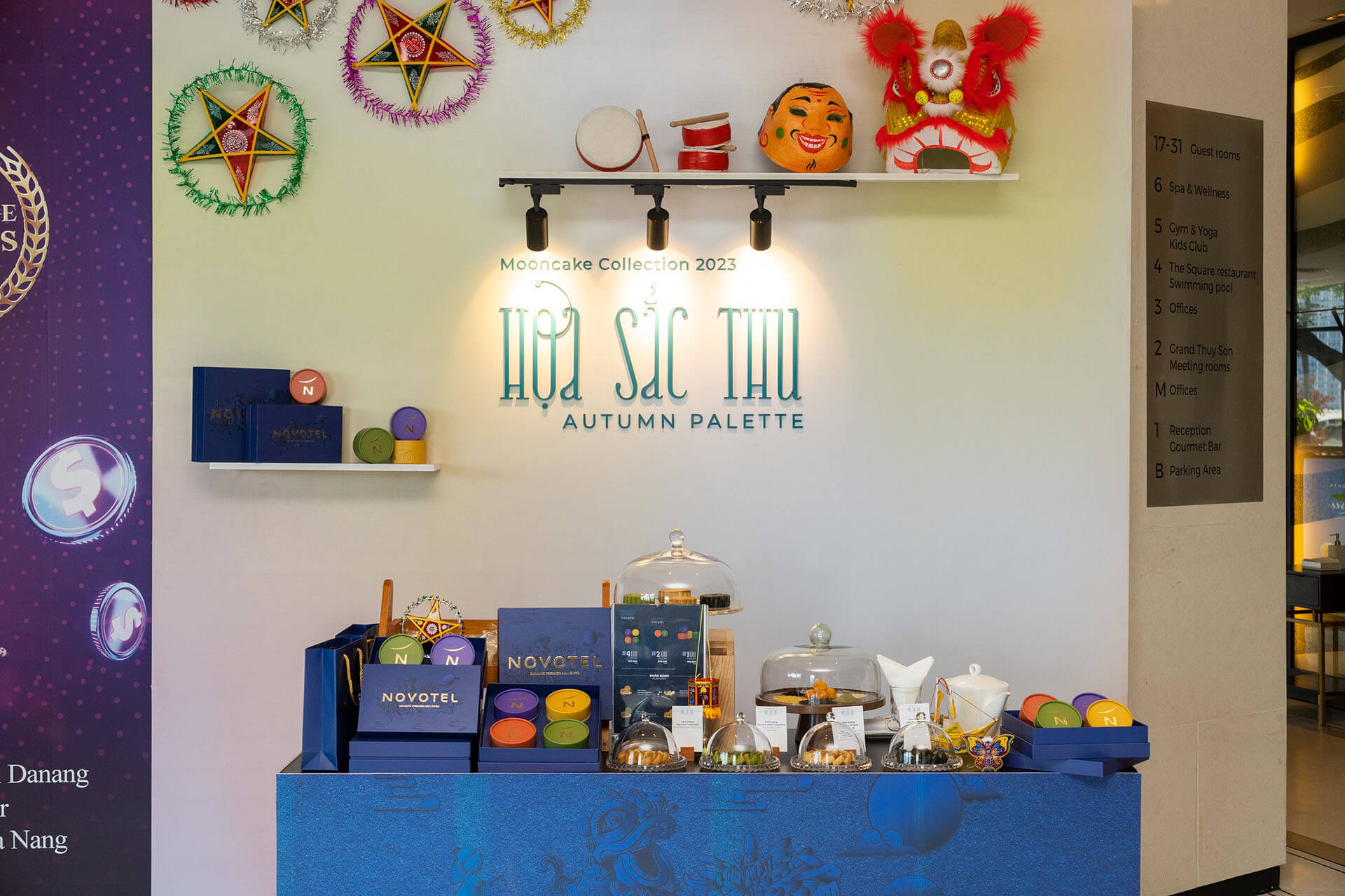 Mid-Autumn Festival corner at Novotel Danang Premier Han River lobby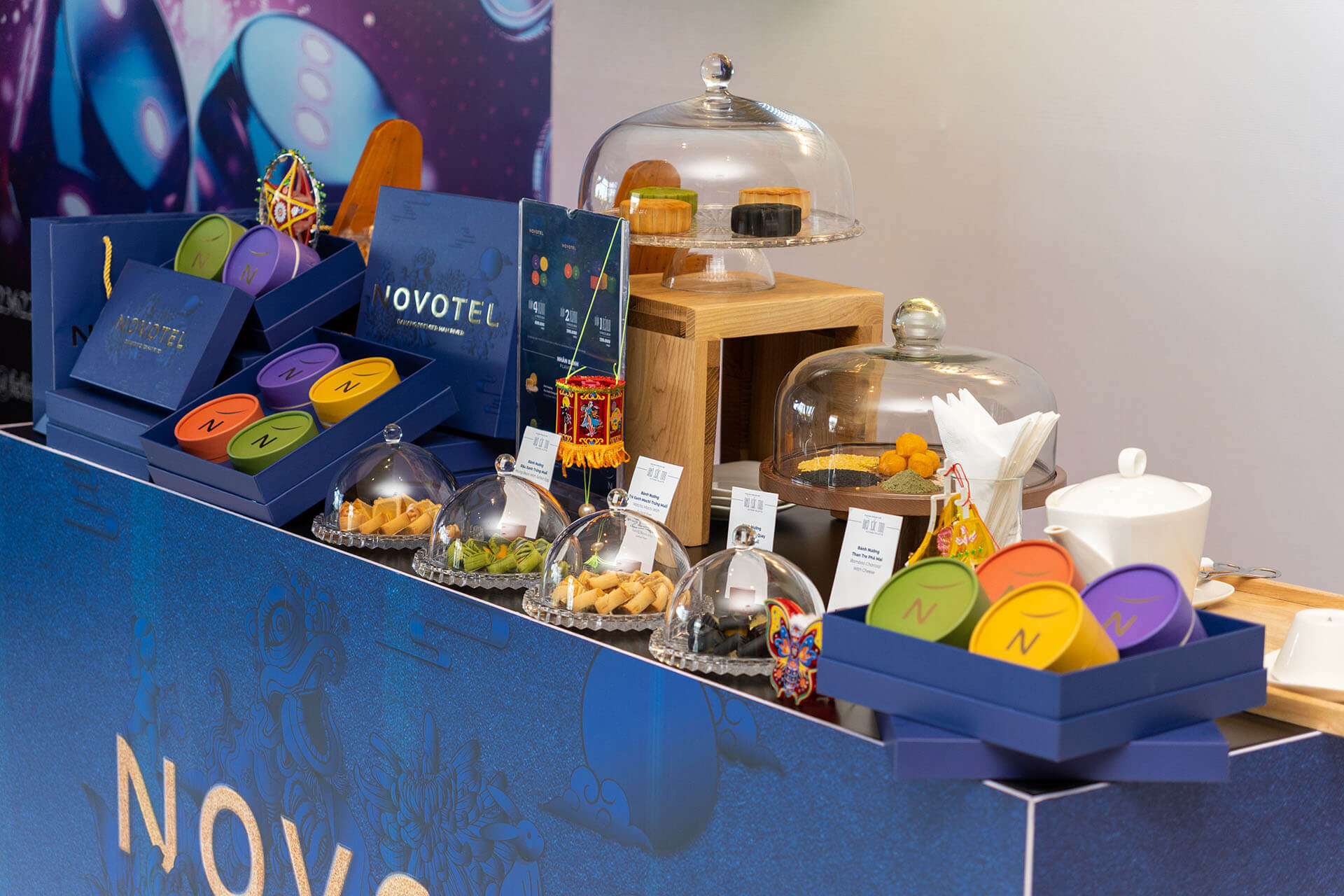 Details information: https://bit.ly/novotel-danang-banh-trung-thu
Special offers for 4 piece box:
Discount 10% for Accor Plus members and company with order from 20 boxes
Complimentary delivery for minimum purchase of 2 boxes within 3 km from the hotel.
For more information or order, please contact via hotline at 0913 602 009 or Fanpage Novotel Danang Premier Han River: https://www.facebook.com/NovotelDanangPremierHanRiver
According to https://www.novotel-danang-premier.com
Express Your Reaction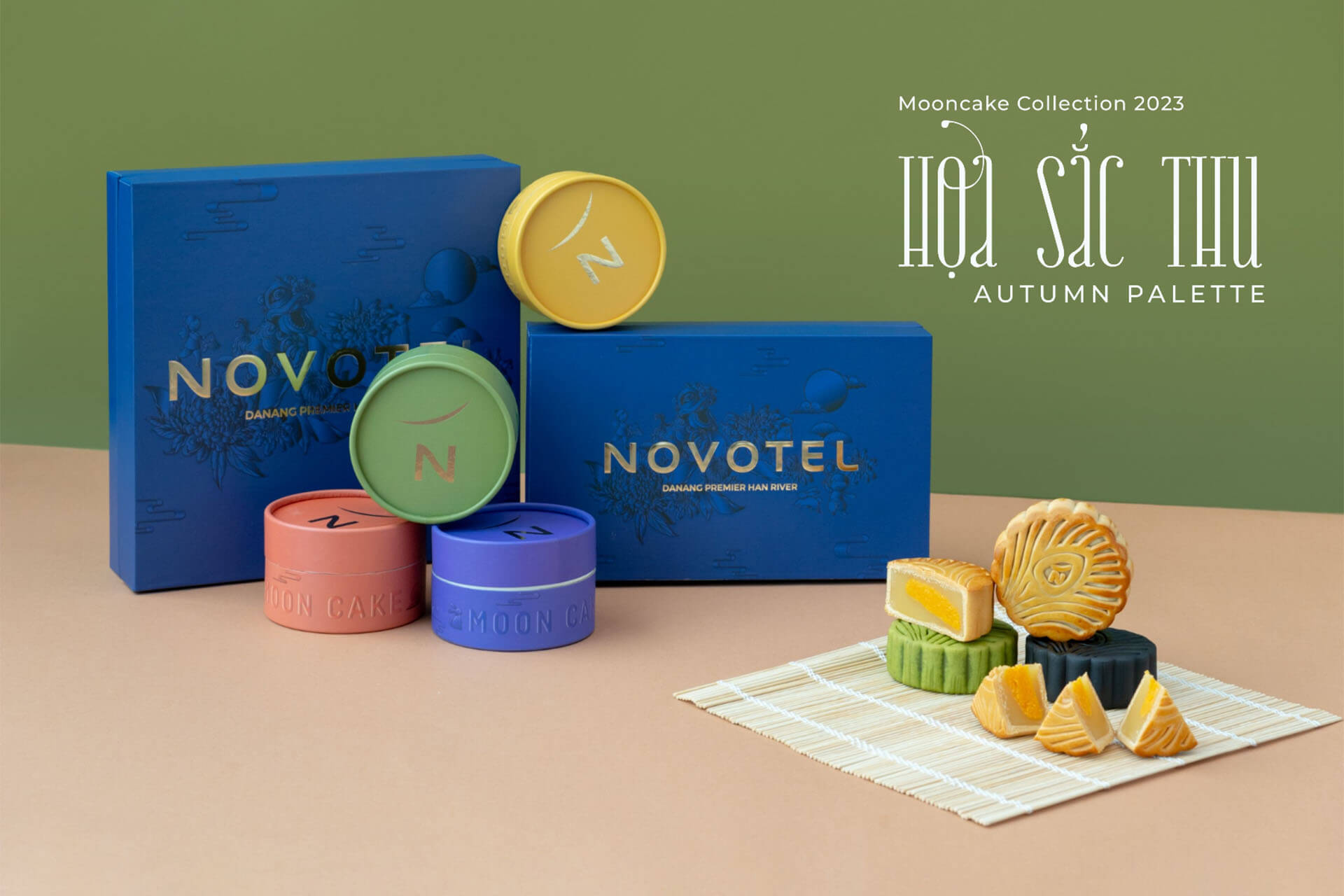 You have reacted on

""Autumn Palette" Mooncake Collection 2023 Novot..."
A few seconds ago
Latest Posts