Attractive Christmas and New Year's parties at Pullman Danang Beach Resort
Attractive Christmas and New Year's parties at Pullman Danang Beach Resort
Ready to have a splendid Holiday season with your family and friends while enjoying fantastic feasts in a showcase of great dining, flashback to 80's and 90s tunes and exquisite elegant entertainment with a Masquerade Ball on New Years's Eve and start the New Year with a bang at our countdown ?
✔ Christmas Eve Buffet – Flashback to 80's & 90's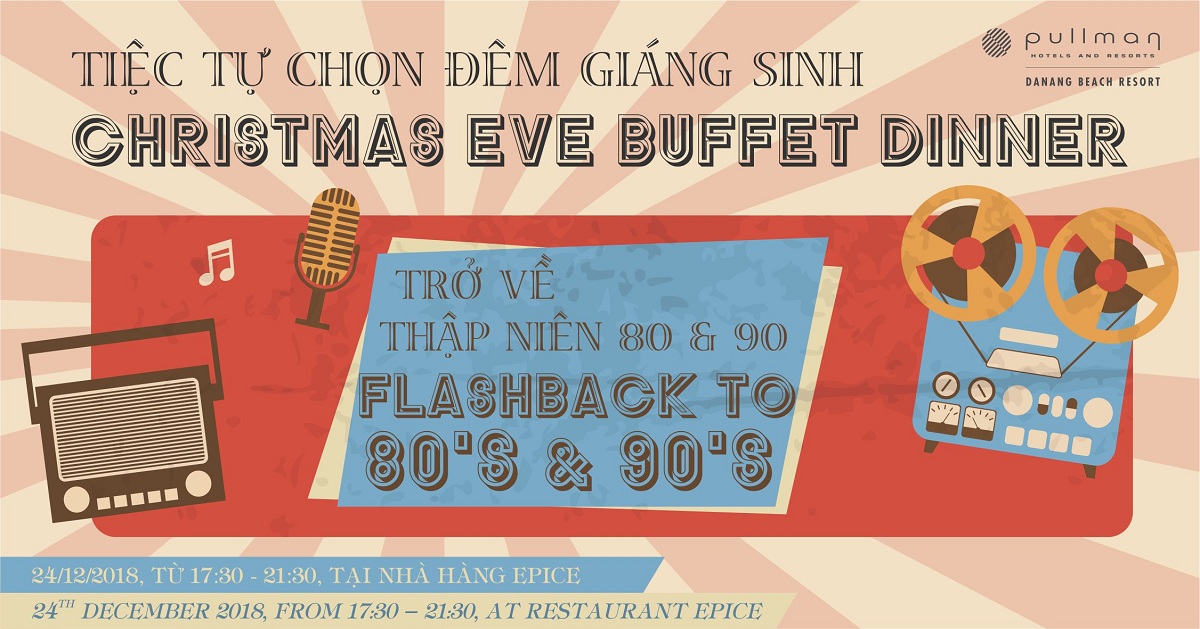 Put on your dancing shoes and moonwalk back in time to the 1980s and 1990s with our groovy Christmas party!
On the night of Christmas Eve, Epice will transform into a dazzling disco with a band playing hits from the decade of big hair and bright leggings.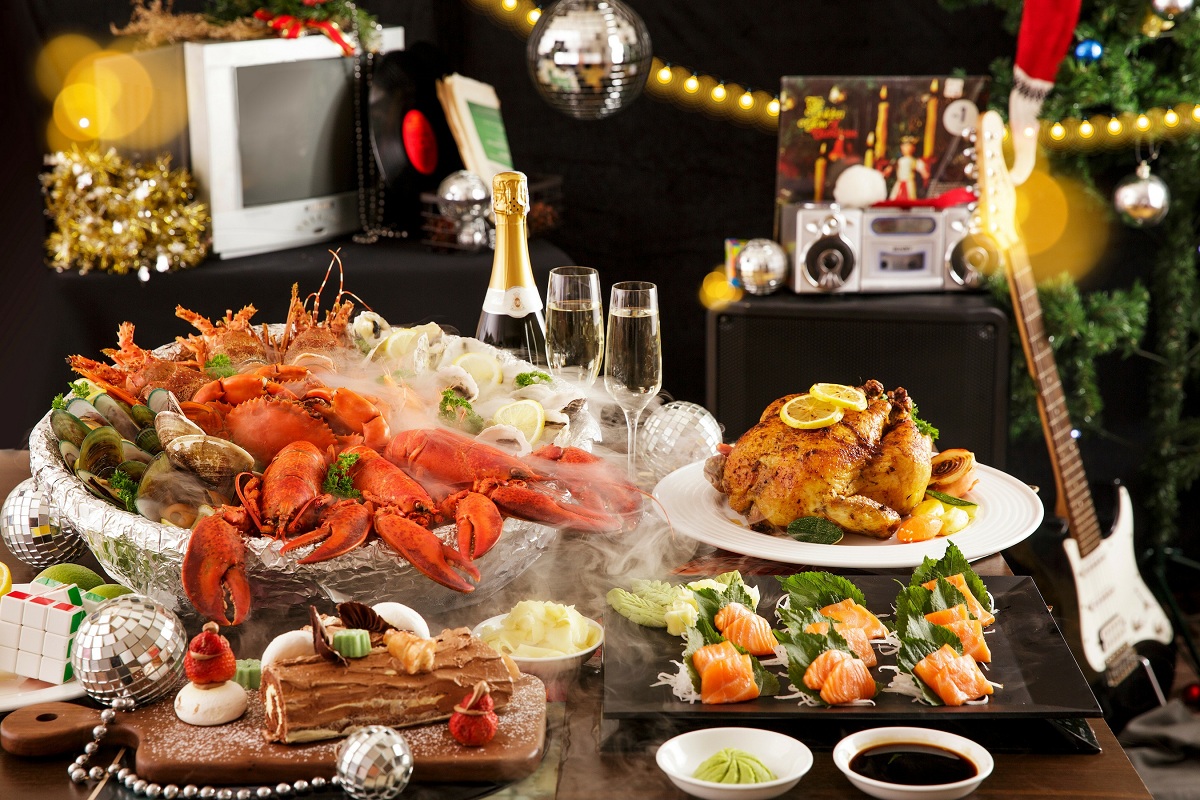 We'll present a spectacular spread of festive favorites, including roasted turkey with all the trimmings, plus plenty of fun and games for the kids and even a visit from Santa himself! The fun continues at brunch on Christmas Day.
Date: 24th December 2018
Time: 17:30 – 21:30
Location: Epice Restaurant
Price:
1,850,000 nett/person including free- flow of juice and soft drinks
2,150,000 nett/ person including, free-flow of sparkling wine, Vietnamese inspired mulled wine and hot chocolate, wine, beer, juice and soft drinks
✔ Christmas Day Brunch – Flashback to 80's & 90's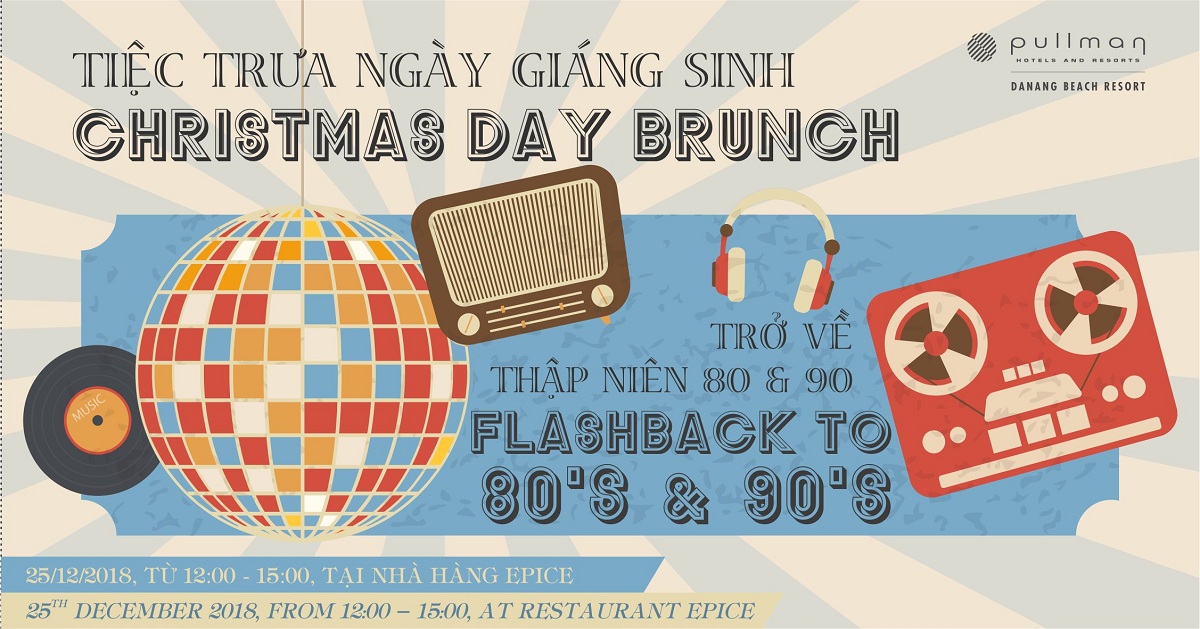 Kick start your Christmas day with our Flashback to 80's & 90's Xmas Brunch! Our retro-themed brunch will take guests back to a time when Christmas was all about spending time with friends and family.
The fantastic feast will showcase succulent festive meats and treats including roasted turkey, lamb, beef, honey-glazed ham and whole smoked salmon, plus barbecued seafood including grilled lobster and wagyu steak and more!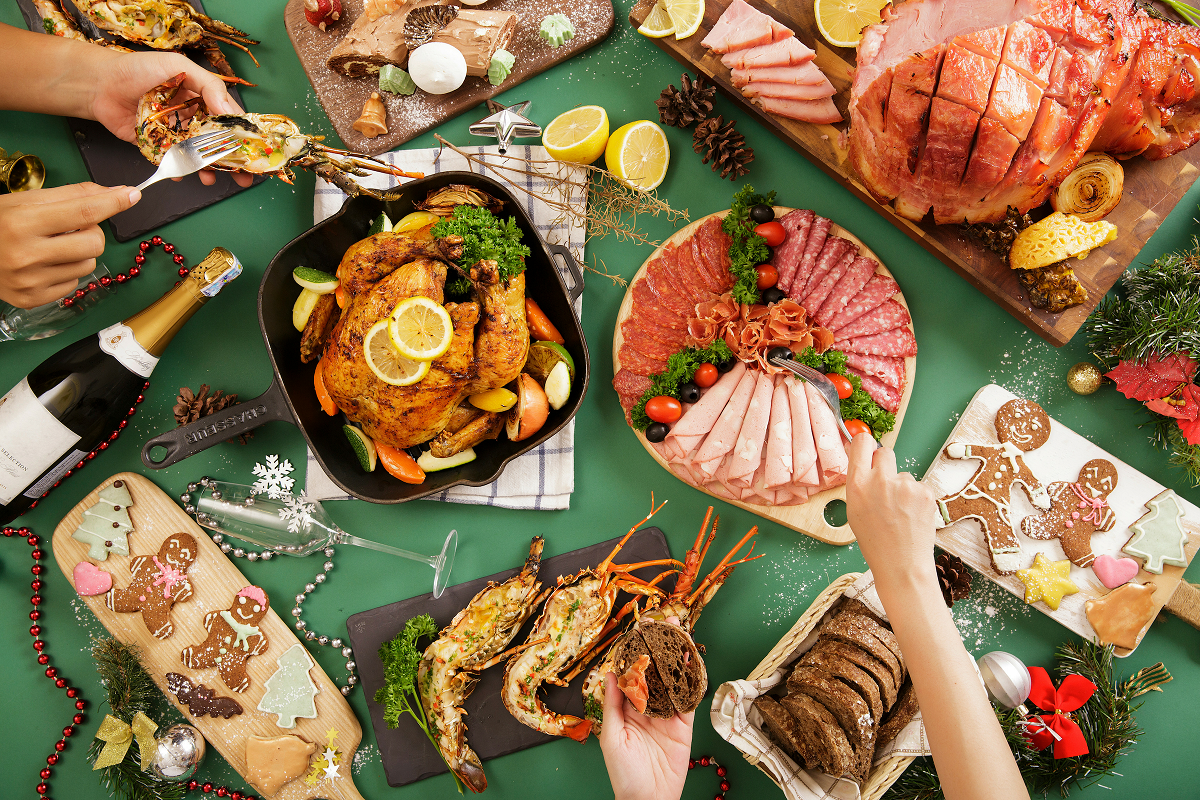 Also, the brunch will be filled with fun activities for all ages, including a live band, magic show and a kids' play area! The adorable Santa Clause will be paying us a special visit, presenting every child with a special Christmas gift!
Time: 25th December 2018, 12:00 pm– 03:00pm
Location: Epice Restaurant
Price:
VND 1,850,000 net/guest including free- flow of juice & soft drinks.
VND 2,150,000 net/guest including free- flow of sparkling wine, Bloody Mary station and cocktails, wine, beer juice and soft drinks.
✔ New year's eve Buffet Dinner and Countdown Party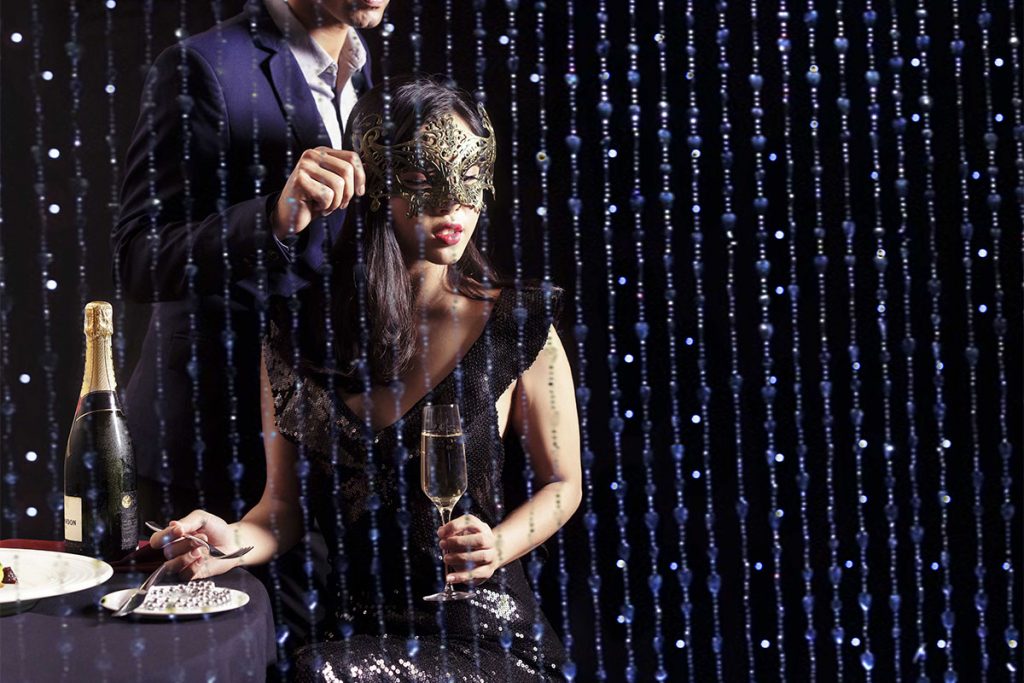 Prepare for an enchanting evening this New Year's Eve, with our magical masked ball.
Put on your most glamorous evening wear and enter an alluring ambience, complete with an international buffet and elegant entertainment including a live band, ballroom dancing, dramatic LED displays, sand animation, a magic show and much more! The party then heads to Infinity Bar for the official 2019 countdown, and the festivities will continue into the early hours.
NEW YEAR'S EVE BUFFET DINNER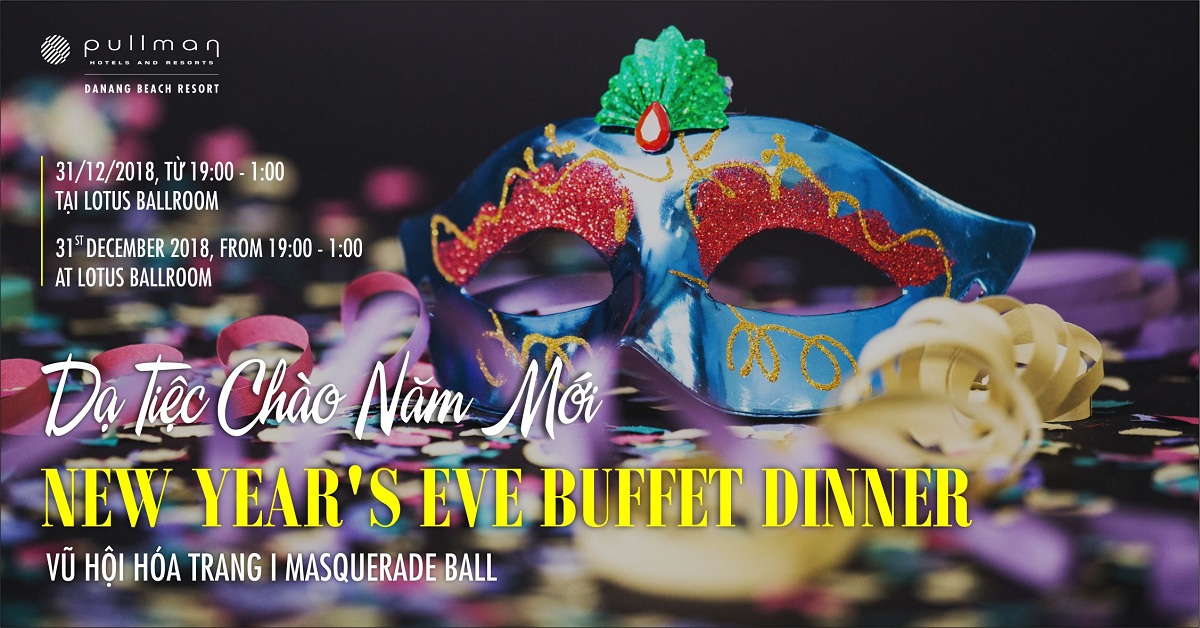 From 7:00pm 31st December 2018- 1:00am, 1st January 2019, At Lotus Ballroom
Price: 1,960,000 nett/person including free- flow of juice and soft drinks
2,660,000 nett/ person including, free-flow of sparkling wine, cocktails , wine, beer, juice and soft drinks
NEW YEAR'S EVE COUNTDOWN PARTY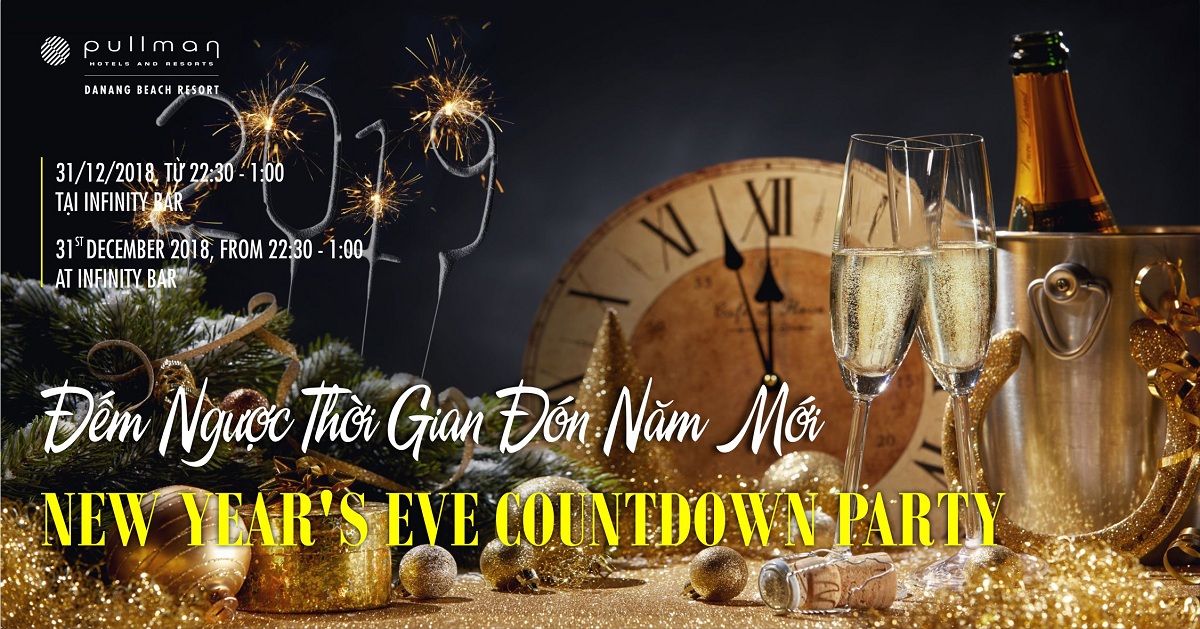 From 22:30 – 31st December 2018 – 1:00am, 1st January 2019, At Infinity Bar
Price: 1,190,000 nett/ person including canapés and free-flow of sparkling wine, cocktails , wine, beer, juice and soft drinks
ENJOY 15% OFF FOR EARLY BIRD
TICKETS BOUGHT AND PAID BEFORE 15TH OF NOVEMBER RECEIVE 15% DISCOUNT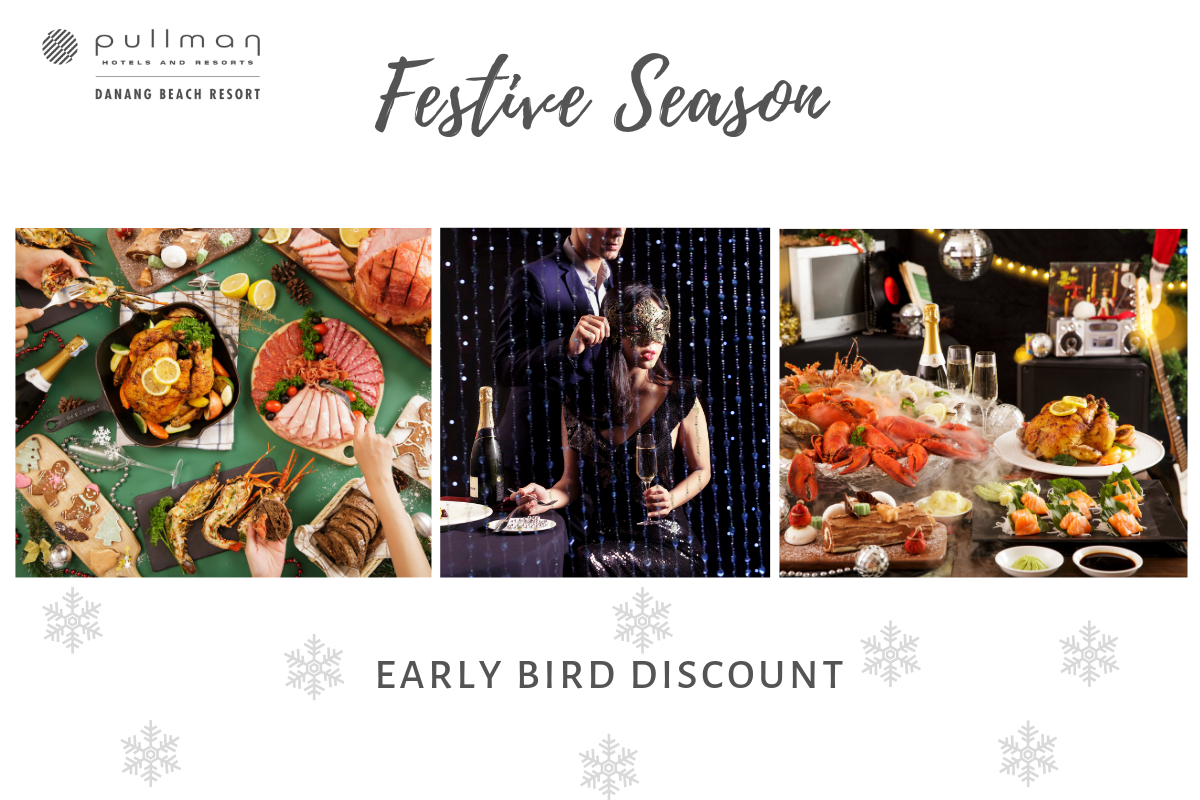 Attractive Christmas and New Year's parties at Pullman Danang Beach Resort