1. Enjoy family time over a traditional Tet dinner or hot pot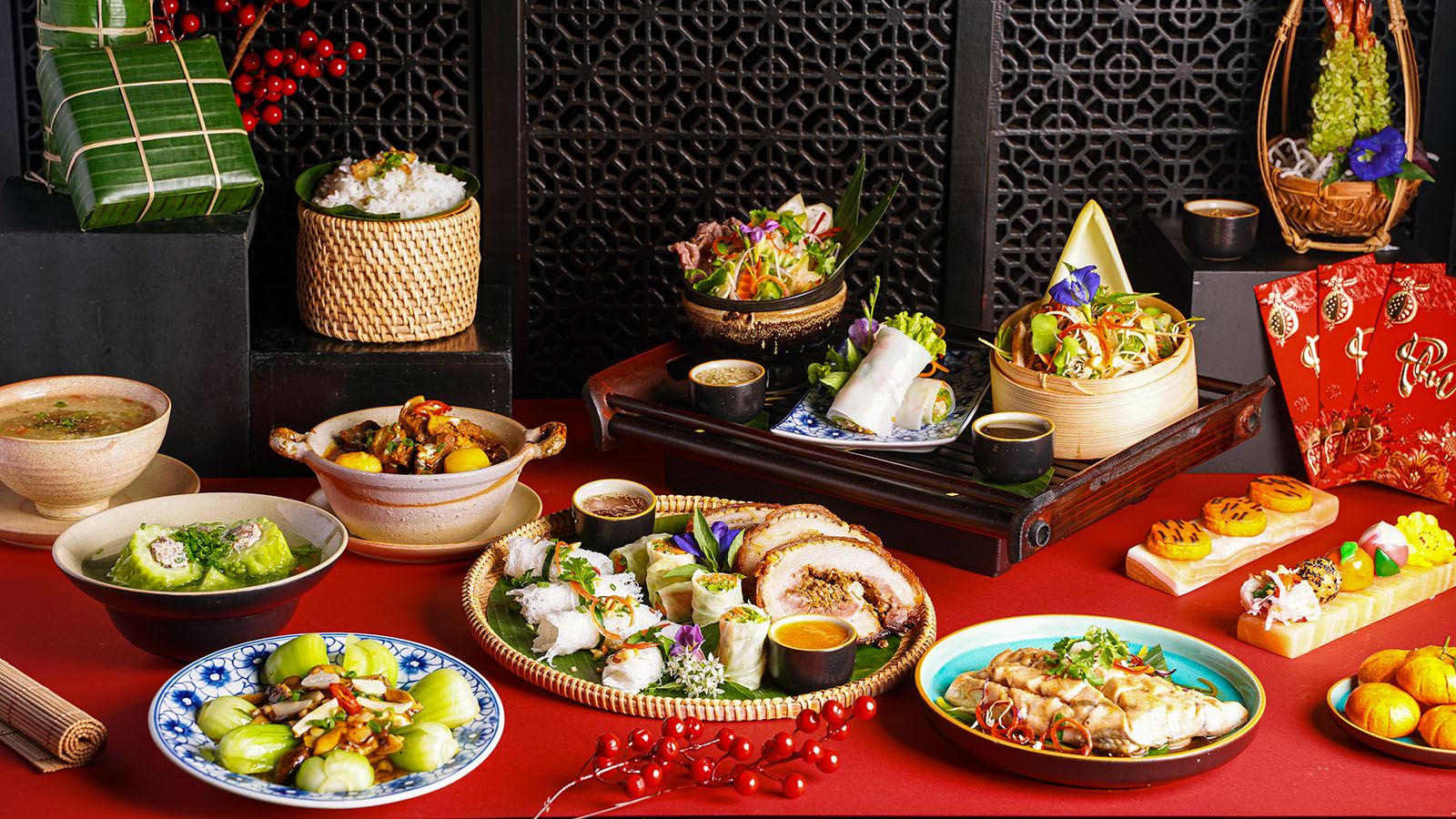 Tet brings people home to reunite with their family. On the eve of Tet and first day of Tet, gather your loved ones at Four Seasons Resort The Nam Hai for A Traditional Tet Dinner, a joyful celebration which honours the traditional reunion dinner with an extensive spread of Hoi An specialties and Tet favourites.
In the cosy ambience of Cafe Nam Hai, feast on crispy pork belly roll, steamed sea bass, and a delicious goat curry that pairs perfectly with fragrant steamed rice. True to the Vietnamese belief that a dish shared is joy doubled, the resort's Executive Sous Chef John Oh has created each dish to be savoured in communal style.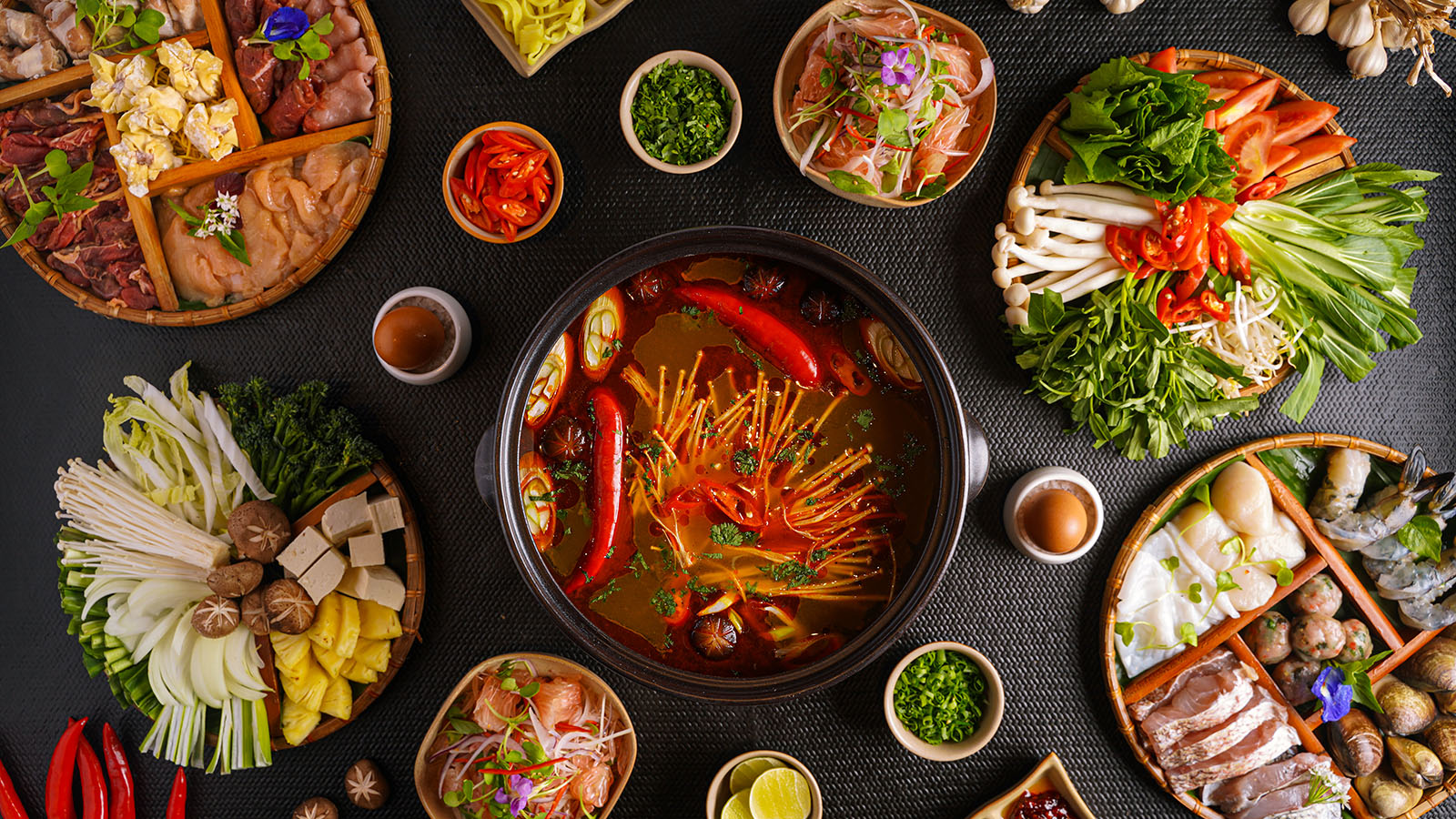 For those who prefer a fun, communal experience, the answer lies in Hot Pot Night! Cook up a steaming family-style hot pot meal by mixing 'n' matching from three different tasty broths and get creative with the freshest ingredients that showcase the richness of local produce!
Hot Pot Night is available on 29 January 2022 while A Traditional Tet Dinner is available 31 Jan, 1 Feb, 6:30 – 10:00pm.
2. Reset body and mind for the new year
Start the New Year with Restart & Renew Ritual at The Heart of the Earth Spa, which is inspired by the teachings of Vietnamese Zen master Thich Nhat Hanh.
This once-a-year treatment combines a refreshing foot ritual with skilled bodywork and the Spa's signature crystal bowl sound healing to rebalance energies, leaving you completely refreshed for a new beginning. Ladies, you'll love the facial at the end: a crystal roller is gently applied to tone the skin, leaving it taut and smooth.
Don't miss the daily meditation and yoga activities offered by skilled instructors and therapists at the spa. From simple and powerful techniques to promote loving kindness and yoga for beginners, to signature Cocooning Meditation, uplift your spirits and transform your inner self at this award-winning haven of mindfulness.
The Spa's signature Goodnight Kiss to the Earth ritual is where you can write your own 'Love Letter to the Earth' and float it on the Spa lotus pond. Set to the beautiful sound of singing bowls, it's a lovely end-of-day ritual for all the family.
Restart & Renew Ritual is available exclusively from 28 January to 6 February. Bookings recommended.
3. Get creative with Tet craft and hands-on activities
With a different activity to look forward to each day from 28 January to 6 February, Chuon Chuon Kids Club is the place to be! Our picks to immerse in Vietnamese culture are Bamboo Dance, a simple folk game from the Muong minorities that has evolved into a dance that requires speed and dexterity; and Lucky Lantern Making, where you can learn how to create your own lucky lantern with just a single sheet of paper. With or without a candle inside, it symbolises luck and prosperity and makes a beautiful decoration for your home – a perfect souvenir to bring home for the New Year.
Other activities include making Tiger-themed pen holders and print art to mark the Year of the Tiger, to making Tet cards and paper flowers. Curated for children aged 5 to 12, who will certainly enjoy the activities under the enthusiastic tutelage of the resort's Kids Club team!
4. Explore this 35 hectare resort by the beach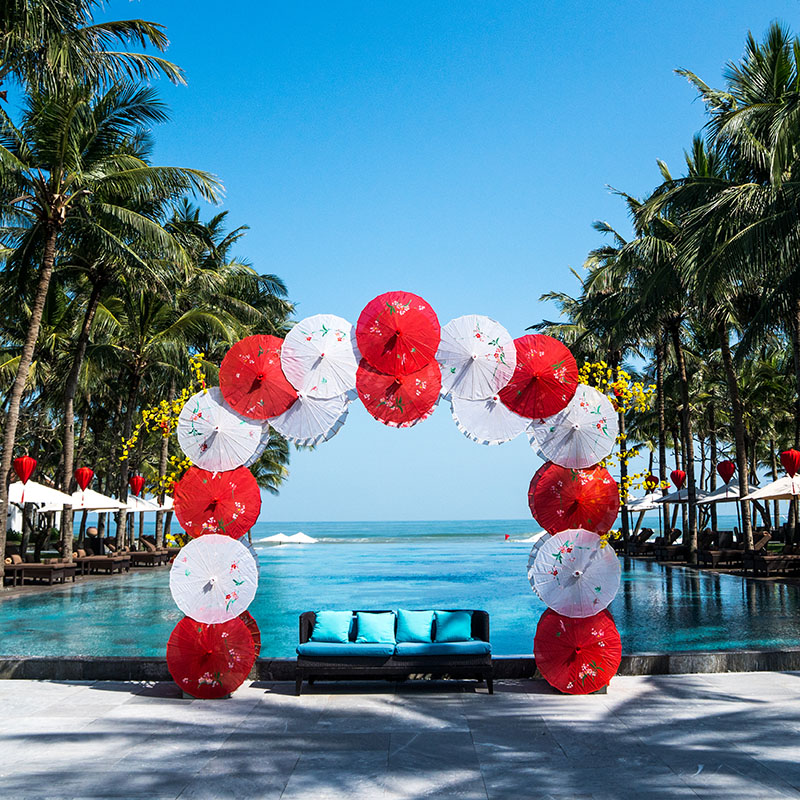 Sprawling 35 hectares on the unspoilt coast of Central Vietnam, you can take your time to soak in the views or explore the vast grounds of Four Seasons Resort The Nam Hai.
Kayak or learn to paddleboard on the East Sea (non-motorised sports are all complimentary!) or simply savour quiet moments in your own tranquil villa. With just 100 villas spread out across the verdant gardens and pristine beach, this resort is a sanctuary of spaciousness in every sense of the word.
Plus, you'll be in good hands of the Nam Hai team, whose personalised service has consistently kept the resort in Travel + Leisure's list of Top 10 Resorts in the region, while bagging a coveted spot amongst Fodor Travel's Top 100 Hotels in the World last year!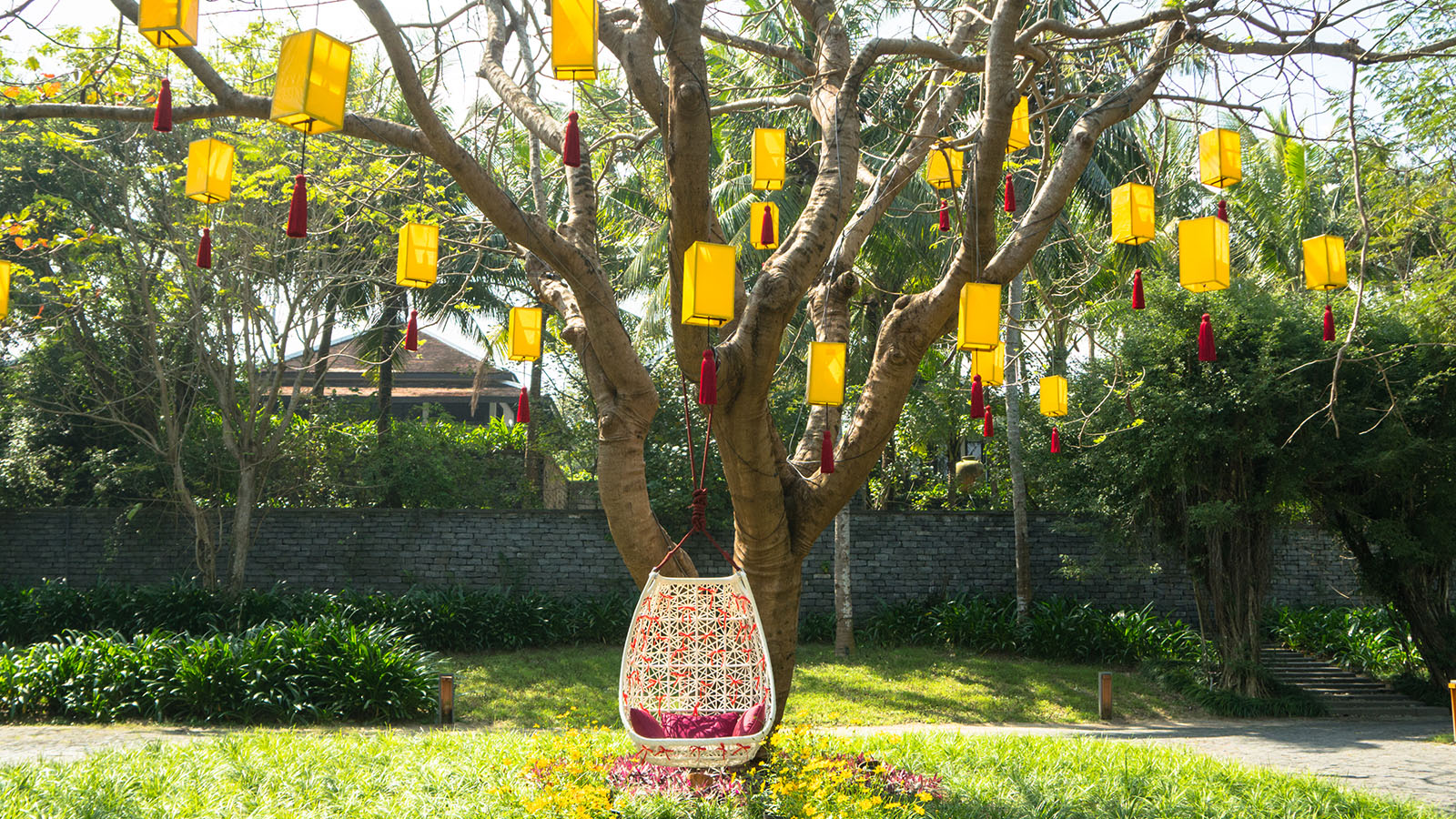 5. Capture the beauty of Tet with at most photogenic spots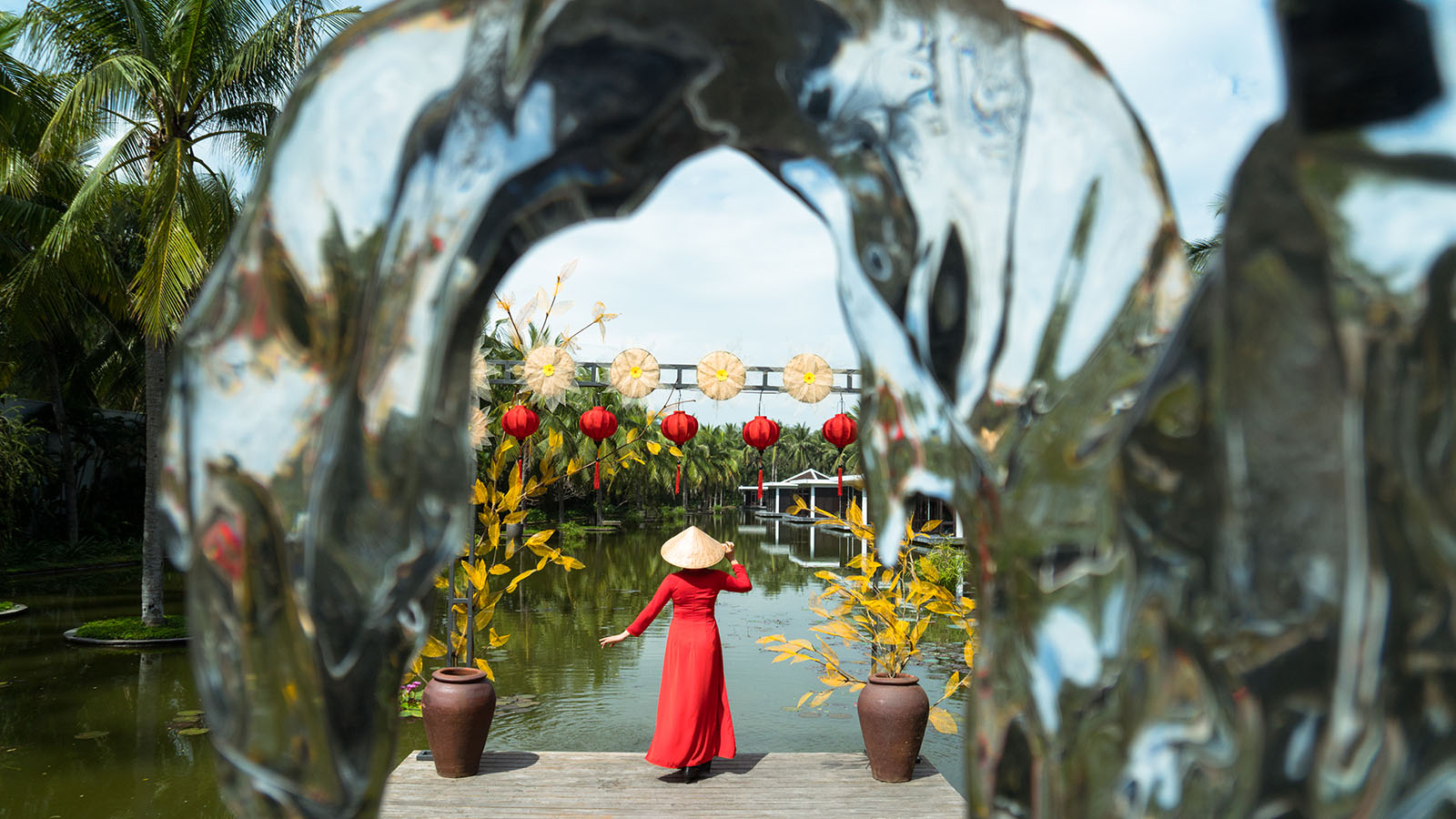 Many Vietnamese believe that what you encounter on the first day of Tet will determine your luck for the rest of the year. There's no lack of auspicious spots in the resort if you know where to look.
For the most picture-perfect locations, speak to the wonderful concierge team. Decorated by hand to the most intricate detail, you'll find auspicious hues of red, pink and yellow to usher in a bountiful and abundant new year – and which form the perfect backdrop for your photo-taking!
Visit fourseasonsthenamhai.vn or message the resort on Facebook @fourseasonsnamhai for Tet offers.
Huân Nguyễn
Latest Posts