Pullman Danang Beach Resort wins three prestigious titles at 2019 Haute Grandeur Global Hotel Awards
Pullman Danang Beach Resort wins three prestigious titles at 2019 Haute Grandeur Global Hotel Awards
Pullman Danang Beach Resort, the vibrant oasis on Vietnam's stunning central coast, is celebrating a trio of prestigious titles at the 2019 Haute Grandeur Global Hotel Awards.
The resort, which is nestled directly on Danang's beach, has been named as the Best Eco-Friendly Resort in Vietnam, the Best Wedding Hotel in Vietnam and most impressively, the Best Resort Spa in Asia. The winners were officially revealed in a red carpet award ceremony and glittering gala dinner, which took place in Kuala Lumpur on 20th October 2019.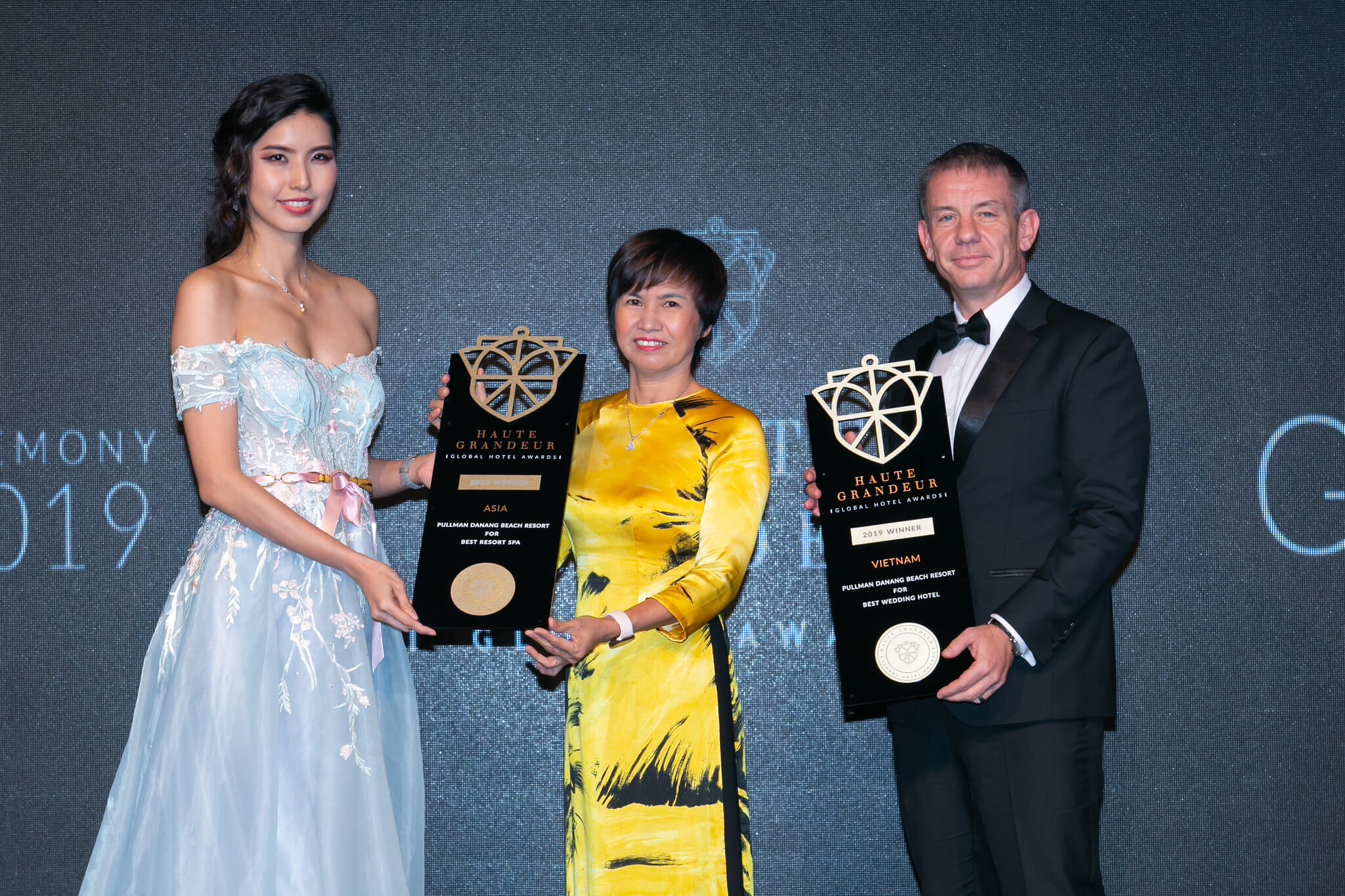 "We are delighted to have been recognized with these three amazing awards. The Haute Grandeur Global Awards are considered among the most reputable accolades in the travel industry, so to have triumphed in three separate categories is a truly remarkable accomplishment. At Pullman Danang Beach Resort, we strive to create outstanding experiences for all our guests, including world-class weddings and serene spa journeys, all in line with our deep environmental commitments. We look forward to showcasing our award-winning hospitality to even more guests in the future," said Fraser Ross, General Manager, Pullman Danang Beach Resort.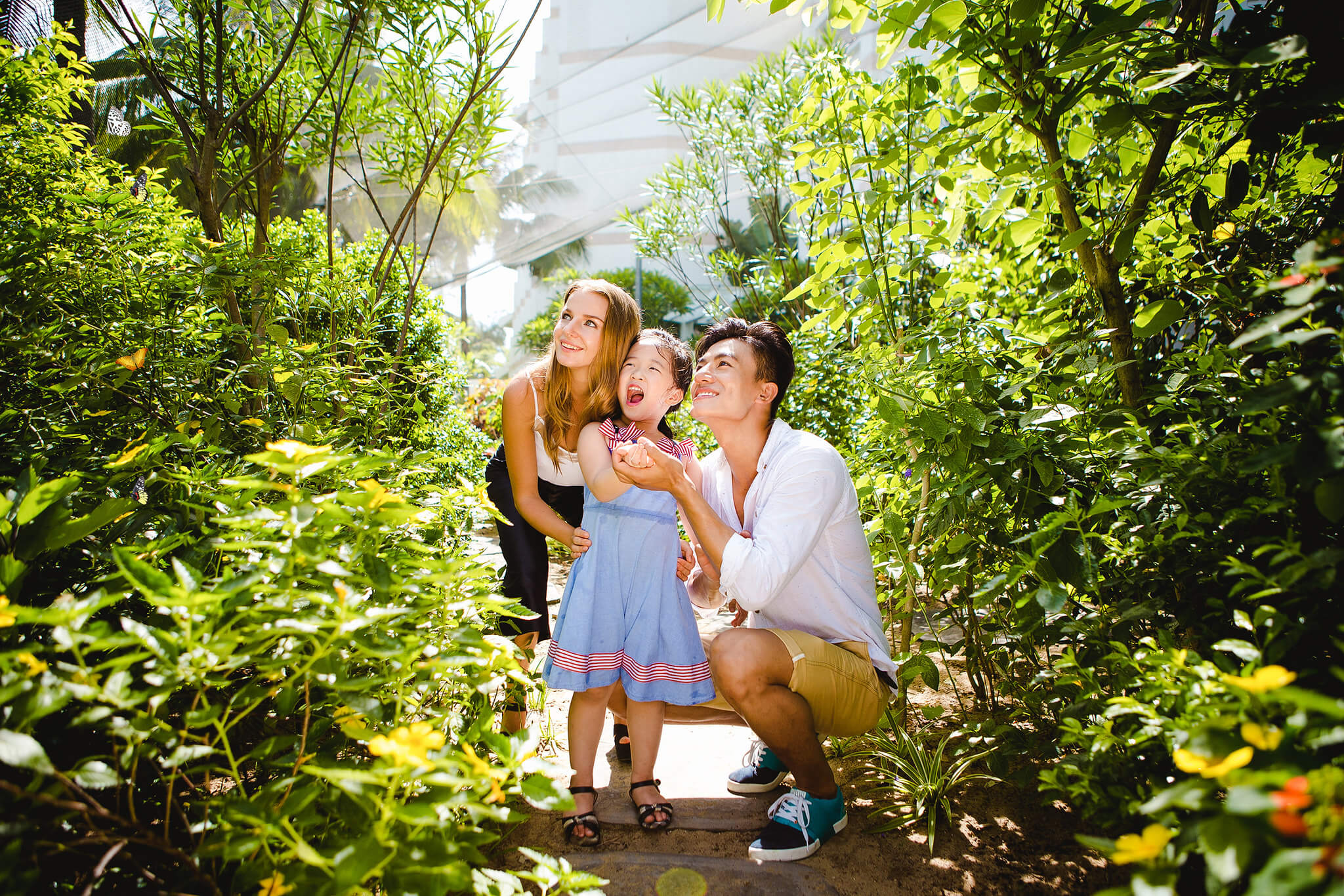 The Best Eco-Friendly Resort in Vietnam award reflects Pullman Danang Beach Resort's responsible and sustainable ethos. A custodian of Vietnam's pristine coast, the resort takes extensive measures to maintain the quality and cleanliness of its surroundings. It has created an onsite butterfly garden to promote native wildlife and a herb garden to ensure that guests can enjoy fresh, organic ingredients in its restaurants.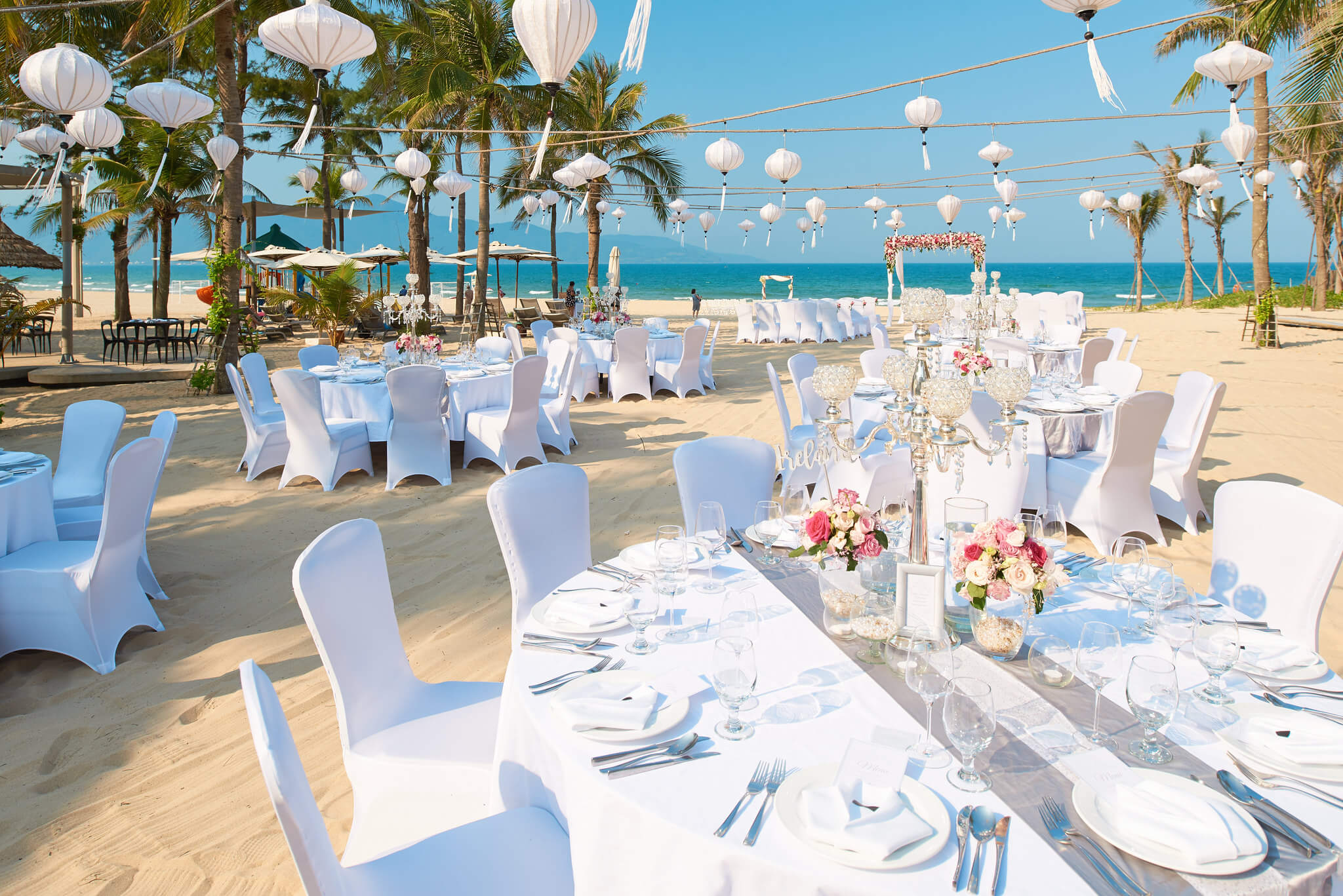 To be named as the Best Wedding Hotel in Vietnam demonstrates how the resort consistently creates magical ceremonies and celebrations for couples. With a choice of enchanting venues, including the private beach, all supported by a team of professional planners, creative catering and perfect packages, such as "Romeo & Juliet" and "Blissful Beginnings", this idyllic resort is a dream wedding destination.
Finally, to win the Best Resort Spa in Asia title is a truly exceptional achievement. The Nang Spa is an oasis of peace and tranquility, nestled amid the resort's lush tropical gardens.
A team of fully-trained therapists promises a wide range of body and beauty treatments that blend traditional Vietnamese techniques with modern medical science, including massages, bathing rituals, facials, body scrubs, wraps and more.
Established in 2014, the Haute Grandeur Global Hotel Awards are independent, unbiased and recognize the highest achievers from across the global hospitality industry. The awards are based on the quality of feedback from guests, rather than the number of votes from a panel of judges, which guarantees that they are fair and transparent. This year's awards honored the very best hotel experiences across 172 countries and 90 categories.
Being honored with a series of illustrious international awards. at the World Luxury Hotel Awards 2019, which was hosted in Finland's Arctic Circle, Pullman Danang was named as the Best Luxury Beach Resort in Vietnam. This important honor marks the pinnacle of achievement in the luxury hotel industry.
Huân Nguyễn – Pullman Danang Beach Resort wins three prestigious titles at 2019 Haute Grandeur Global Hotel Awards
Latest Posts