Memorandum of understanding between Danang Visitor Center and Danang Tour Guide Association
MEMORANDUM OF UNDERSTANDING BETWEEN
DANANG VISITOR CENTER
AND DANANG TOUR GUIDE ASSOCIATION
Danang, 2 December 2019, at Danang Tourist Support Cemter, there occurred the ceremony to sign the Memorandum of Understanding between Danang Visitor Center and Danang Tour Guide Association.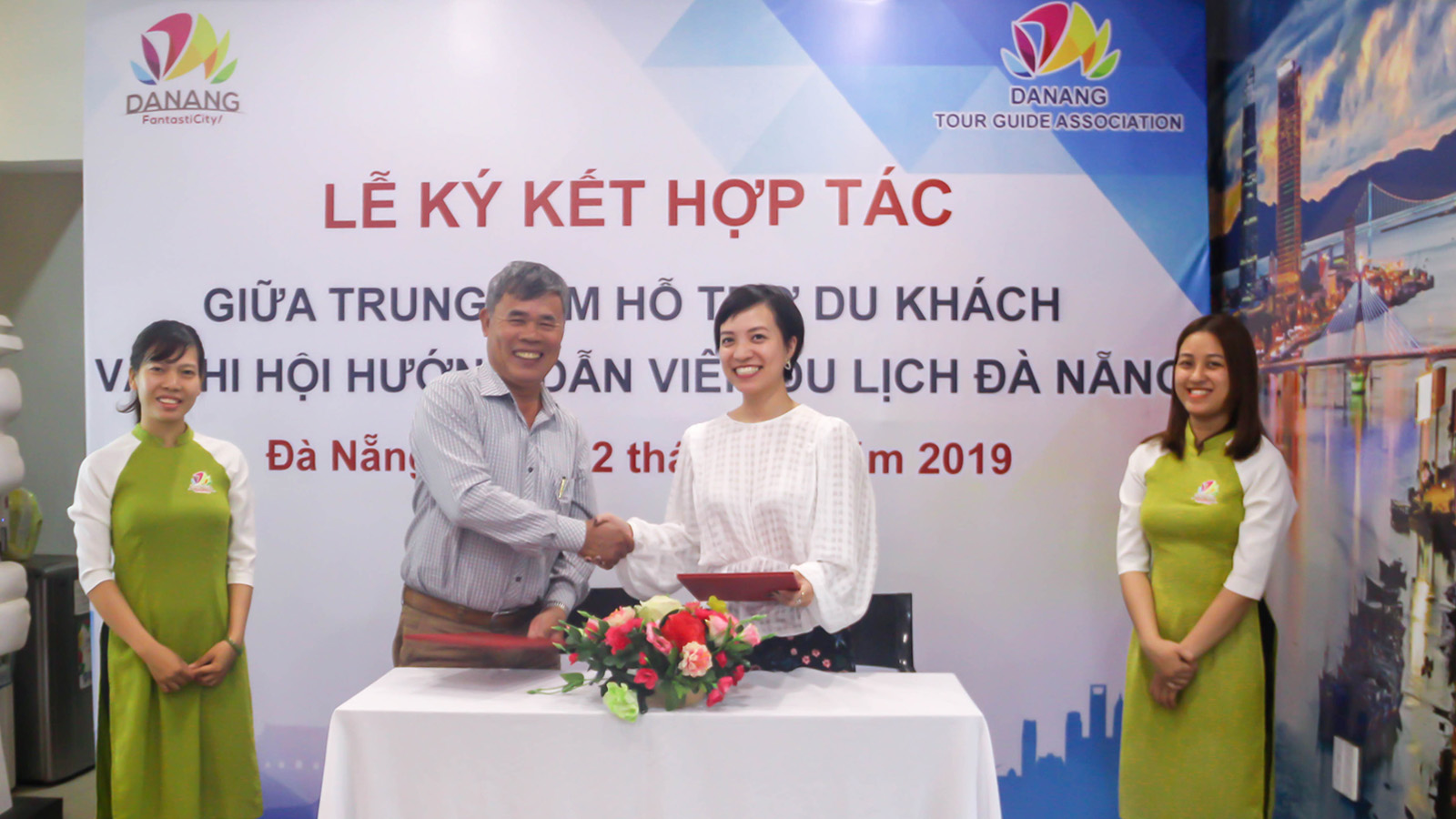 At the ceremony, Mrs. Nguyen Thi Hoai An – Deputy Director in charge of Danang Center for Tourism Promotion and Mr. Tran Tra – Chairman of Danang Tour Guide Association have signed in the cooperation of aggreement with the aim to support each side in offering, consulting and promoting Danang to international tourists for the benefits of both side and the development of Danang as a safe and civilised tourist city.
Both Parties have agreed with the contents of the MOU, including the exchange of tourist information and tour guide networking, as below:
– Danang Visitor Center and Danang Tour Guide Association exchange information regarding tourist loosing their passports and properties while travelling Danang via Fanpage so that both sides can offer tourists to Danang the best support.
– Danang Tour Guide Association commits that their tour guides can assit Danang Visitor Center in translating for tourists in need, especially the ones from the English non-speaking countries such as China, South Korea and  Japan…Also, the Association will inform their members to coordinate with Danang Visitor Center.
In order to offer the best assistance for tourists when they are visiting and staying in Danang, this aggrement is the right and optimum action to partly contribute to the image of Danang as a safe, friendly and civilized destination.
Lương Vy – Memorandum of understanding between Danang Visitor Center and Danang Tour Guide Association
Latest Posts