Fayfay.com: Best spots to enjoy Da Nang International Fireworks Festival
Best spots to enjoy Da Nang International Fireworks Festival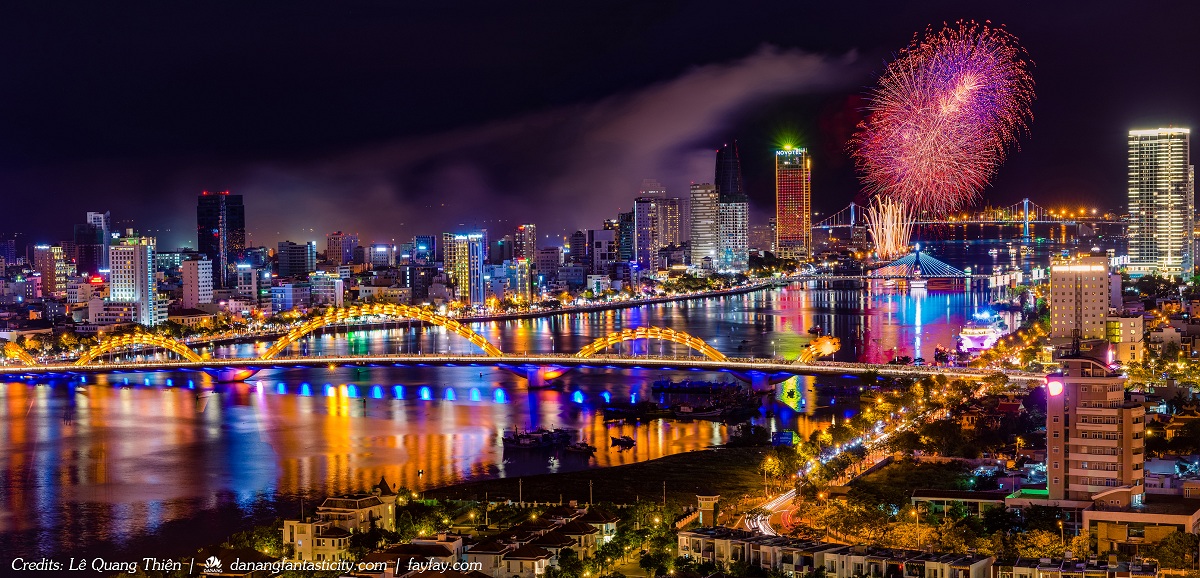 Da Nang International Fireworks Festival 2019 will be held every Saturday from 1 June to 6 July. Eight world-class teams from Italy, Russia, Brazil, Belgium, Finland, China, the United Kingdom and Vietnam will come together for a pyrotechnic competition, brightening the night skies with their amazing fireworks performance under the theme "Stories by the Rivers". Two best performing teams will be invited to compete for the crown at the closing ceremony on 6 July. This is an annual event you cannot miss! Here, Fayfay.com is going to share some tips to help you plan ahead.
Schedule
1 June 2019: The Opening – Origins (Vietnam and Russia)
8 June 2019: 2nd night – Buds of Life (Brazil and Belgium)
15 June 2019: 3rd night – Love (Finland and Italia)
22 June 2019: 4th night – Burst of Color (United Kingdom and China)
6 July 2019: The Final Round – Setting Sail (Performed by the best two teams)
#Each night 2 teams will perform for a total of 20 – 22 minutes.
Best Spots to see the fireworks
1. Seating Area:
Da Nang International Fireworks Festival is one of the largest and most popular events in Vietnam attracting international visitors and domestic travelers. With a capacity of more than 30,000 seats, the seating area sets along Han River, facing directly the fireworks displays. In addition to the fireworks, the festival will also bring audience the most exciting performances of Vietnamese artists on the stage with a host of new technologies to create an even more dynamic and dazzling show. With such a wonderful view, tickets are usually sold out as soon as one month before the event. If you don't want to miss this, book your tickets as early as you have planned your visit. With Fayfay.com, travelers can now reserve the tickets and enjoy the spectacular at the best seats. You will be able to redeem the reserved tickets right at the Da Nang International Airport or Da Nang Tourism Centre.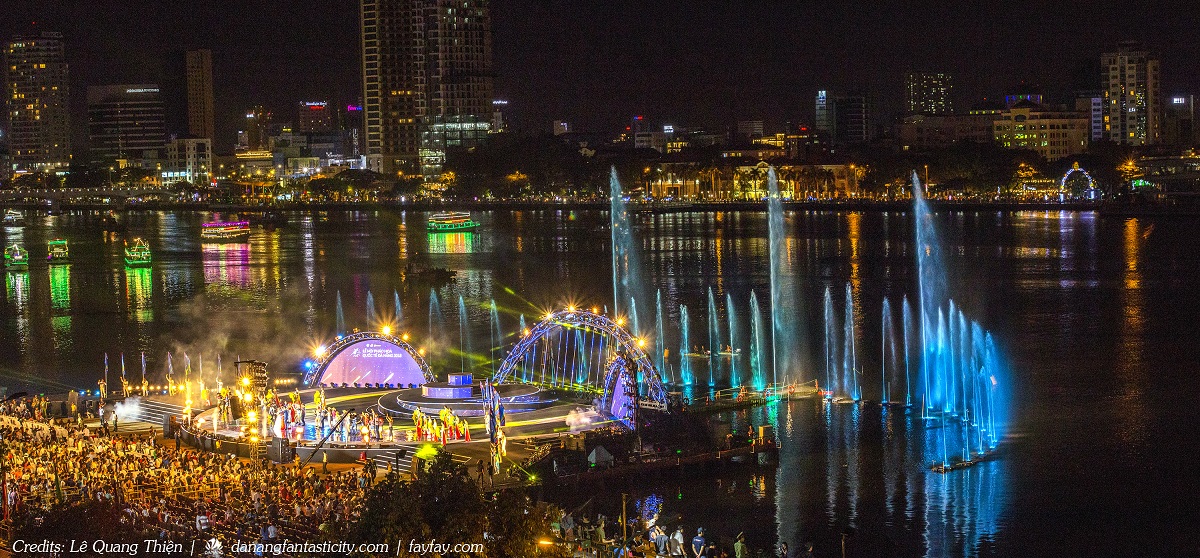 Book your tickets here > https://bit.ly/2Eemfgt
2. Da Nang Golden Bay – Beer Pool Parties on fireworks night:
For a more open view of the fireworks display, enjoy the pyrotechnic at Hotel Da Nang Golden Bay with their 'Beer Pool Parties' at its rooftop pool with DJ rock-and-roll from 6pm-10pm. The 2-night package with breakfast during the festival is only US$ 214.96 and available on Fayfay.com.
Book your Da Nang Golden Bay Hotel 2-night Package here > https://bit.ly/2WMYnbj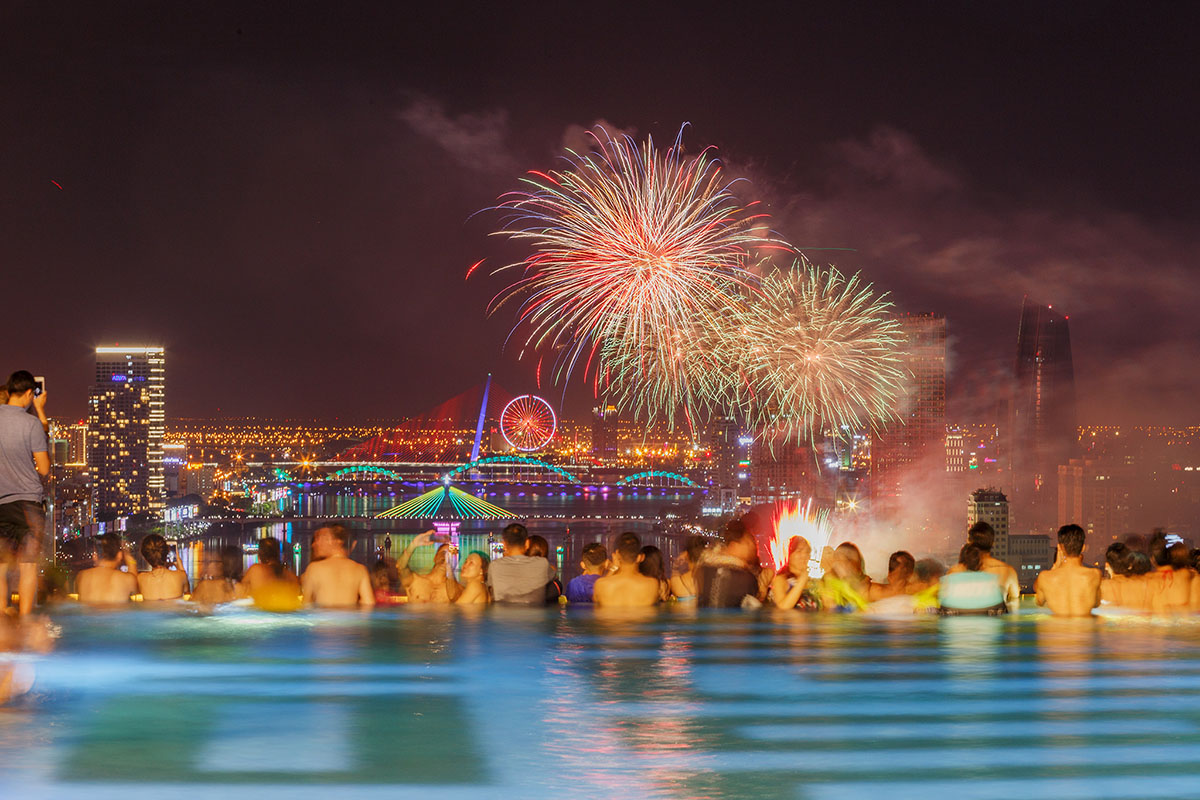 3. Dining with a View:
Located on the 33-34 floor of Novotel Da Nang Premier Han River, Hai Cang Da Nang Restaurant is the highest restaurant in Da Nang City with an amazing view of the famous bridges over Han River. Proud to be a top-ranked Cantonese cuisine restaurant, Hai Cang serves many dishes of delicate flavors in with elaborate decorations, with fresh ingredients made by professional Chinese chefs. Choose Hai Cang as the place to see and to be seen during DIFF 2019.
 Secure your table now > https://bit.ly/2VvqTMQ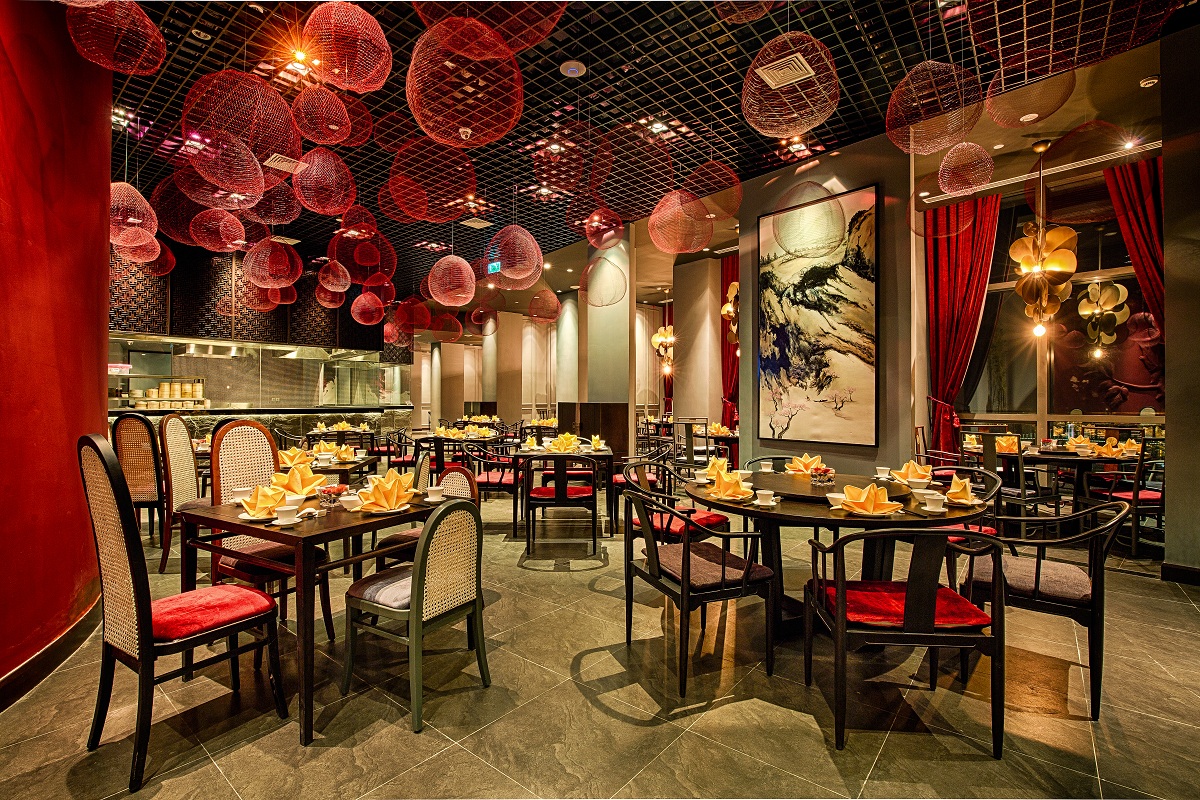 4. Han River Cruise:
Travelers may also opt to witness the blazing display of fireworks abroad a cruise on Han River for a once-in-a-lifetime mesmerizing experience. Dragon Cruise is the only cruise that has its private pier only 200 meters from the scene. The cruise will first depart from the pier, then visit Tran Thi Ly Bridge, Rong Bridge, Song Han Bridge, Thuan Phuoc Bridge before the show starts. You will be immersed by Da Nang City's skyline and the close up of the fireworks. Book on Fayfay.com and enjoy it along with other traditional performance on board with Vietnamese dinner.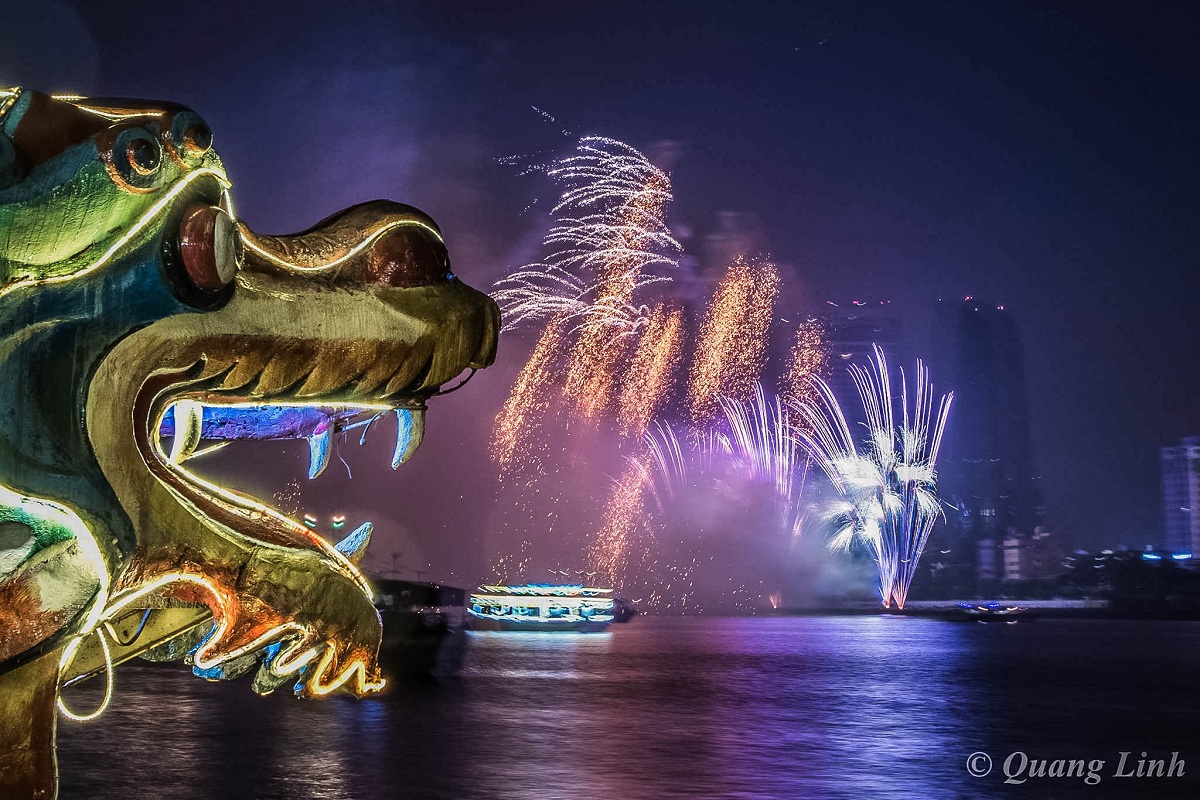 Find out more about Han River Cruise on Fireworks Nights > https://bit.ly/2Vv3VWj
Other activities
In addition to the fireworks display on Saturdays, there will be other recreational activities such as art performance, fireworks photo exhibition, and water sports. Street art festivals on Bach Dang Street will also happen on Sunday evenings. Make the most out of your holiday with these amazing activities!
Fayfay.com: Best spots to enjoy Da Nang International Fireworks Festival