ASIA PARK: GETTING "NIGHTMARES" WITH THE VIETNAM'S BIGGEST HALLOWEEN EVENT
Brace yourself for the most spine-tingling Halloween experience of your life! Get ready to be spooked out of your wits at the at the Asia Park's NIGHTMARES – the biggest Halloween event in Vietnam. From the epic scale of this festival to the spine-tingling excitement it generates, this event will leave you screaming with excitement. Prepare to be amazed and inspired this Halloween!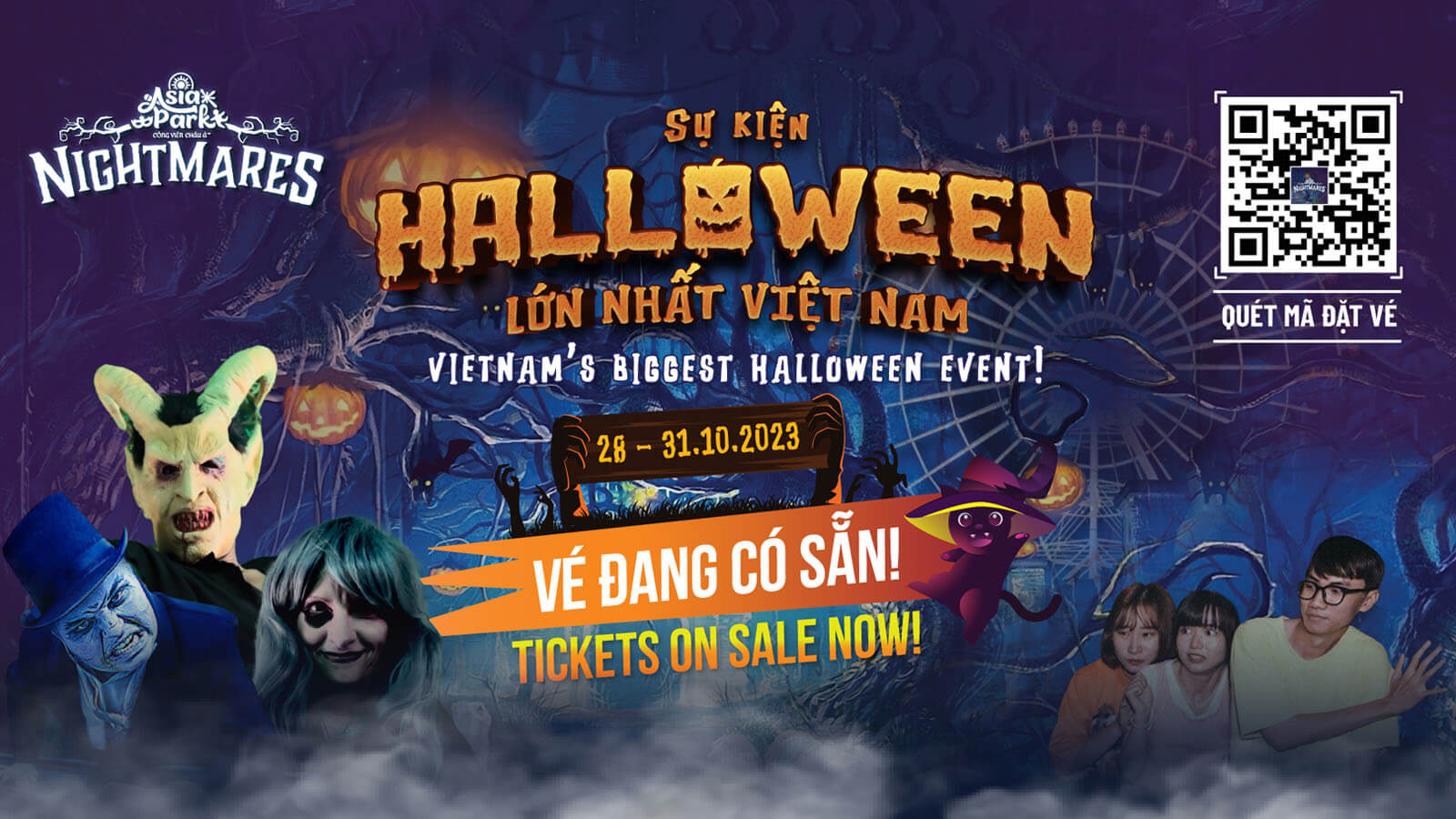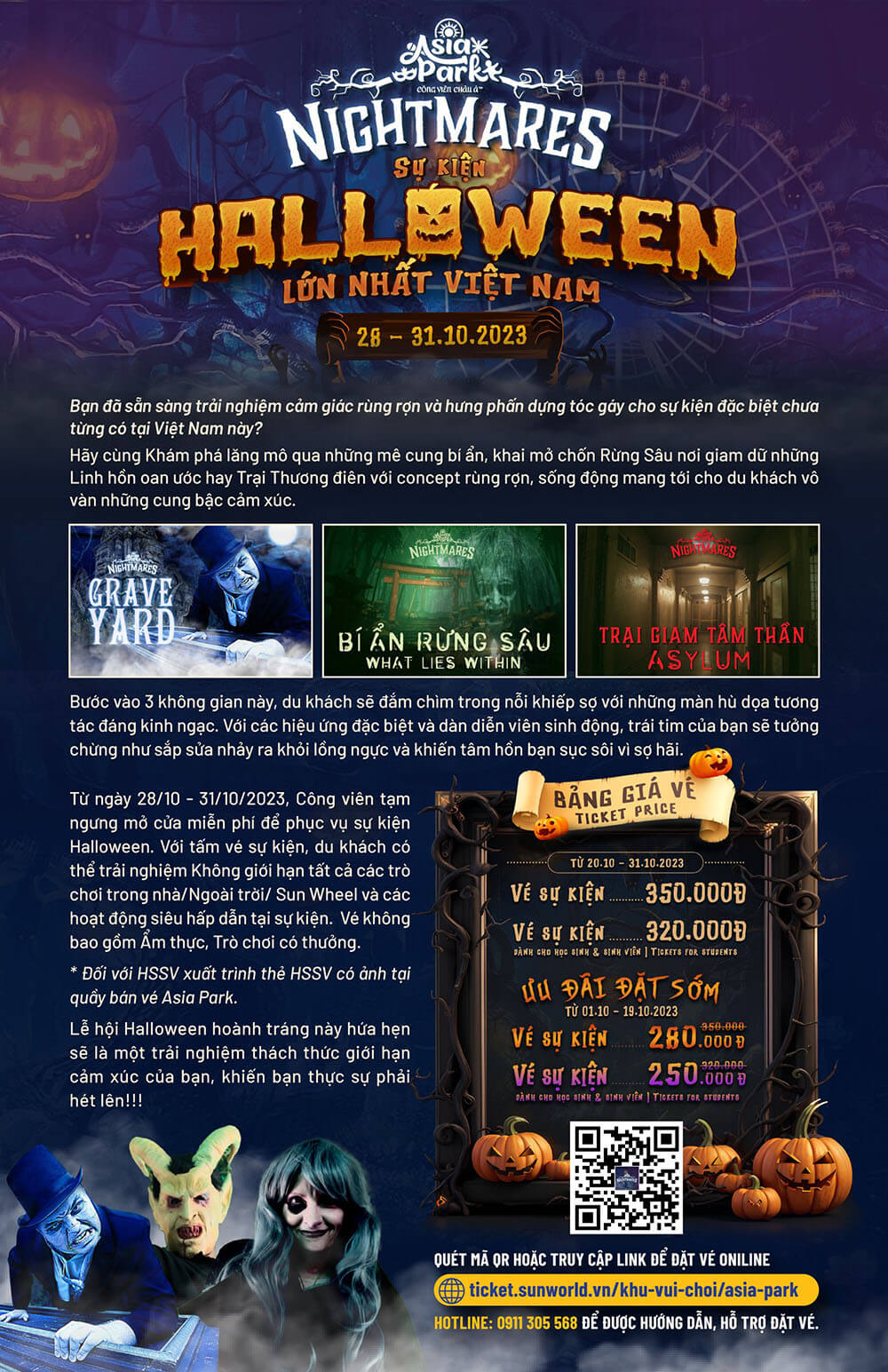 Prepare to embark on a journey into a labyrinthine space and immerse yourself in an awe-inspiring experience that will leave you trembling with excitement. With incredible interactive scares, a lively cast, and special effects that will make your heart race, NIGHTMARES is an all-inclusive event that offers unlimited access to the ultimate game world and attractions at Asia Park. This is a unique opportunity to experience these games in the shadow of nightmares!
Take advantage of discounted Early Bird tickets (20% off) or student concession tickets (29% off) – buy now before they sell out!
Step 1: Access https://ticket.sunworld.vn/khu-vui-choi/asia-park/
Step 2: Select the date you want to join the Nightmares event (October 28, 29, 30, or 31, 2023)
Step 3: Buy a limited-edition discounted ticket and pay online.
Tickets will be sent directly to your email, so all you need to do is scan them at the Asia Park entrance and get ready to scream your lungs out. If you need help booking tickets or have questions, just call our hotline at 0911 305 568, and our team will gladly assist you.
Make sure you invite your thrill-seek friends and prepare for a night full of surprises and heart-pounding suspense that will test your courage. Keep an eye on Asia Park's Fanpage for more updates and information about this special event. Trust us, you will want to experience the scariest night of your life!
Fanpage: https://www.facebook.com/AsiaParkCongvienChauA
Source: https://asiapark.sunworld.vn/