At the end of this August in Danang, the Danang Golf Tourism Festival 2022 will take place. The event promises to bring many exciting activities, the focal point will be the BRG Open Golf Championship Danang 2022, hosted at BRG Danang Golf Resort from 28th August to 2nd September 2022.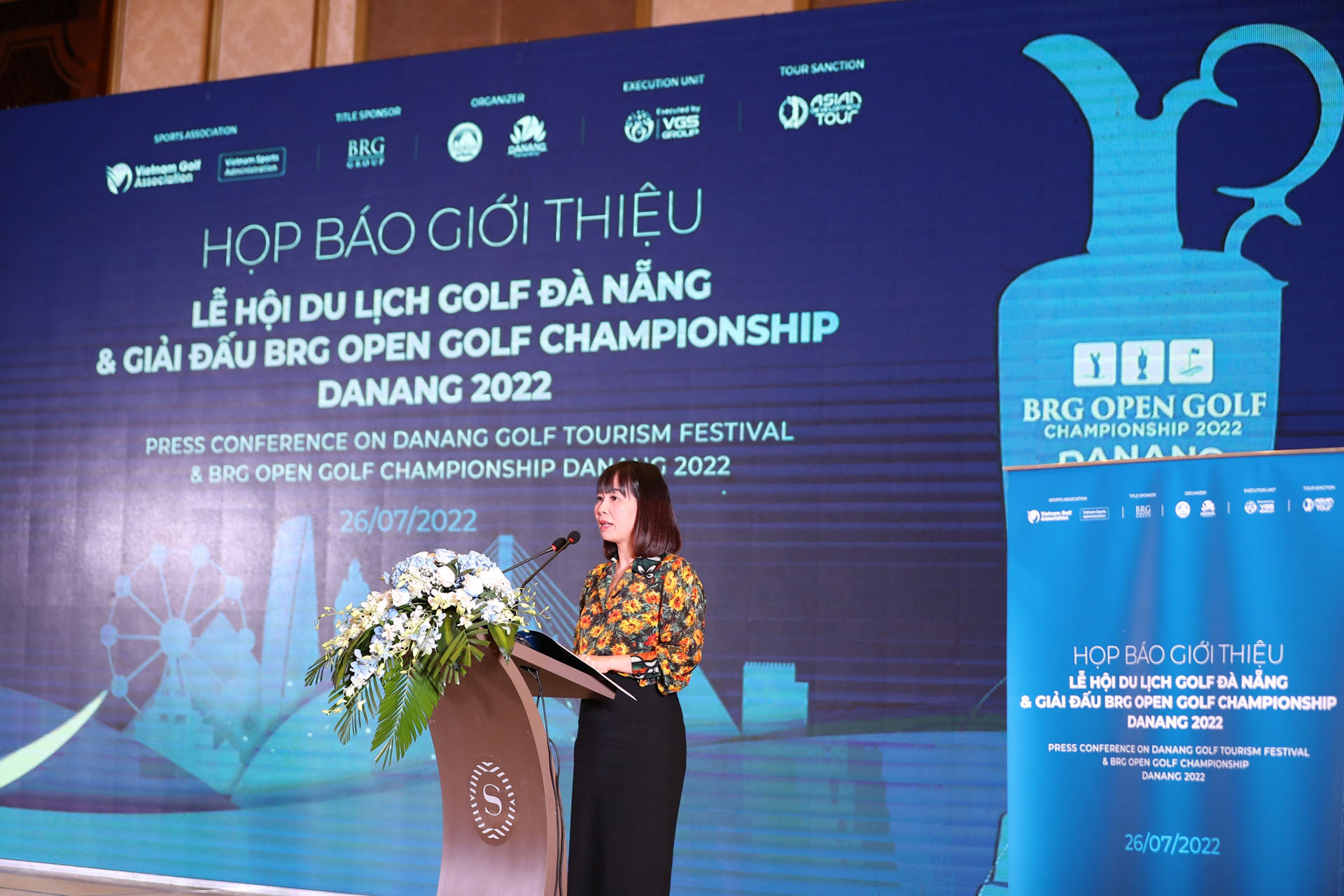 Danang Golf Tourism Festival 2022 will include activities such as: International conference on golf tourism development; golf trial, experience and touring activites; cuisine introduction activities; charity; Danang sightseeing and touring program; Miss golf contest; and the focus is BRG Open Golf Championship Danang 2022, sanctioned by the Asian Development Tour (ADT) the feeder circuit to the Asian Tour.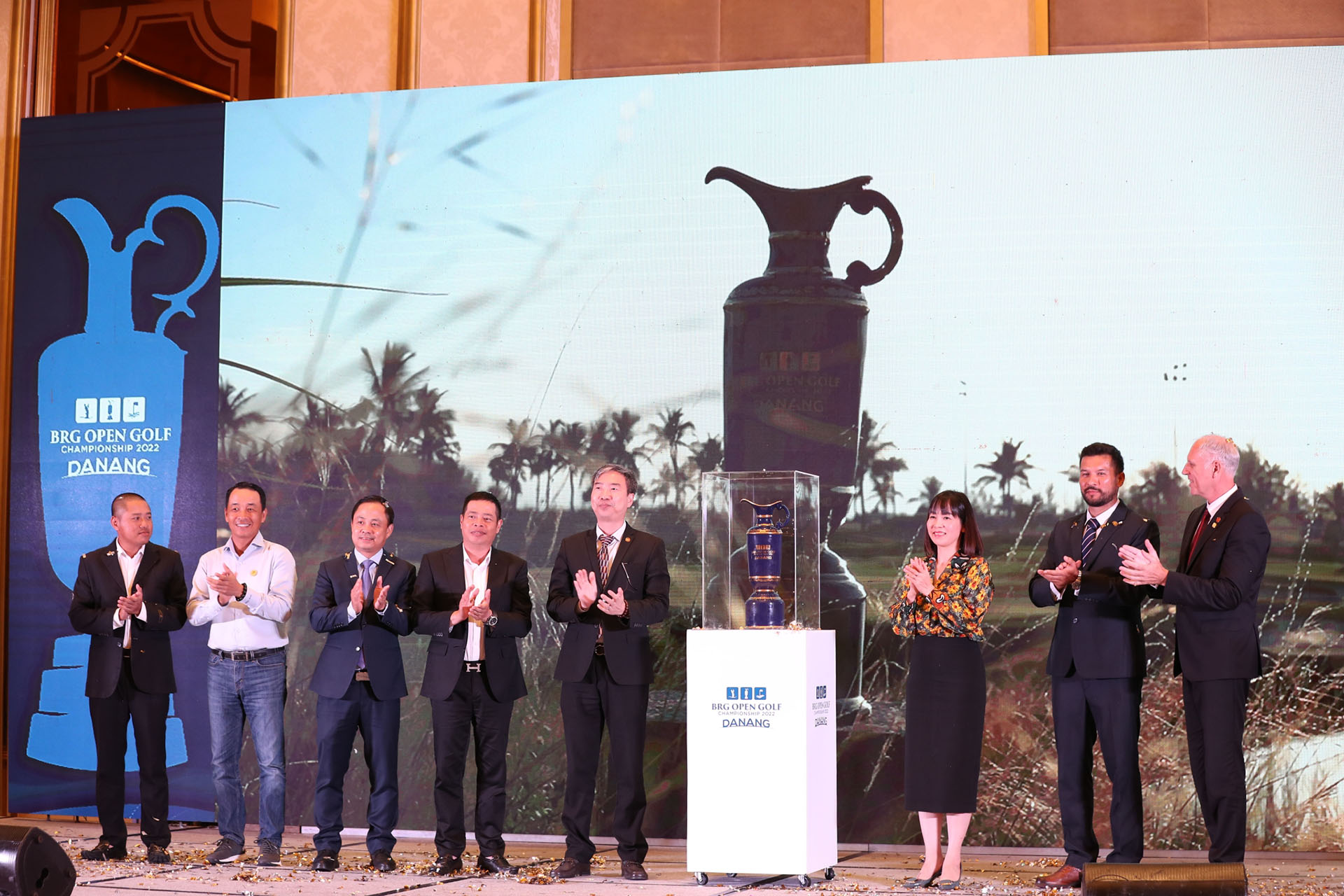 With the message "Infinite Connections", BRG Open Golf Championship Danang 2022 promises to an attractive destination this August. The bridges – one of the most outstanding features of Danang – are used as the symbol for this year's tournament, demonstrating the opportunity to connect Vietnamese Golf to the world; where the values of sports, culture, and people are being exchanged. This is also a steppingstone for the rise in various fields, broadening the image of Vietnam to the world.
The tournament is seen as a positive impact to golf tourism in Vietnam and is the sincerest answer to why Vietnam has been constantly voted as "Best Golf Destination in Asia" and "World's Best Golf Destination".
Mr. Tran Phuoc Son, the Vice Chairman of Danang City People's Committee, Head of the Festival Department said, "Danang is famous as a tourist city with beautiful beaches, high-class golf courses designed by world iconic people like Jack Nicklaus or Greg Norman. This is the first time that Danang City organizes such a large-scale golf festival. We believe that this event, with the spotlight of the BRG Open Golf Championship Danang 2022, will bring great media exposure on a global scale, contributing to spreading beautiful images of the Vietnamese people, nature, and scenery, and attracting golf lovers as well as tourists to our country".
In the first time Danang City hosts an international golf event, the companion of BRG Group – a pioneer in developing golf sports and golf tourism in Vietnam, in the position of title sponsor – continues to affirm its mission of dedicating itself to the values ​​of sustainable golf development for the community that BRG Group pursues, bringing values ​​to Vietnamese professional golf and golf tourism, especially in Danang.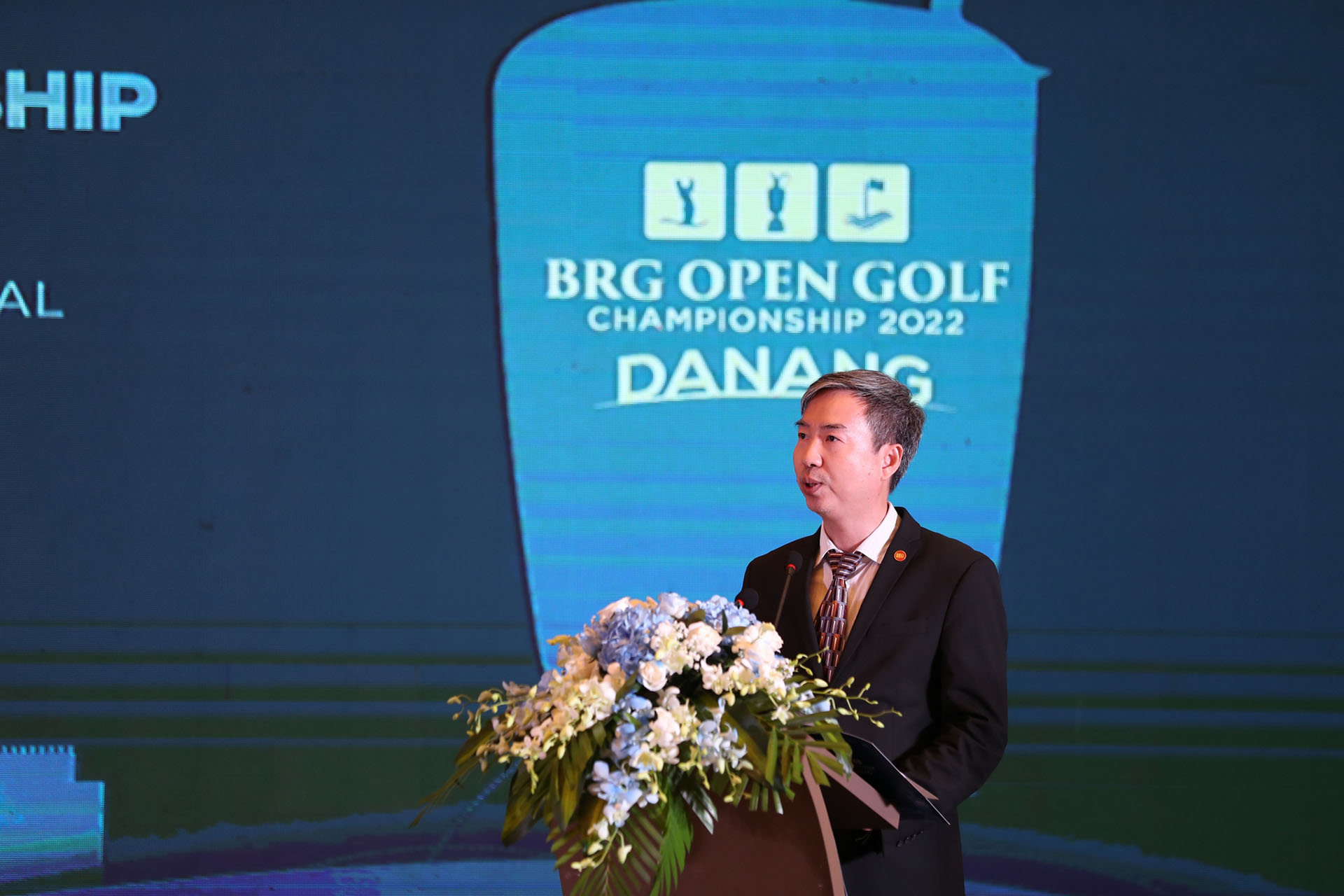 Speaking at the press conference, Mr. Tran Anh Tuan – Representation of BRG Group said, "Being the title sponsor of the BRG Open Golf Championship Danang 2022 and accompanying the Danang Golf Tourism Festival 2022 is a great honor of the BRG Group, and it is also a testament to our unremitting efforts to bring Vietnamese golf to the world and promoting the development of golf tourism even further. We are committed to accompany the tournament for 3 consecutive years 2022, 2023 and 2024, working closely with the Asian Development Tour and Danang city to ensure the most successful and impressive tournament, together with unforgettable experiences for all visitors coming to Danang Golf Tourism Festival 2022."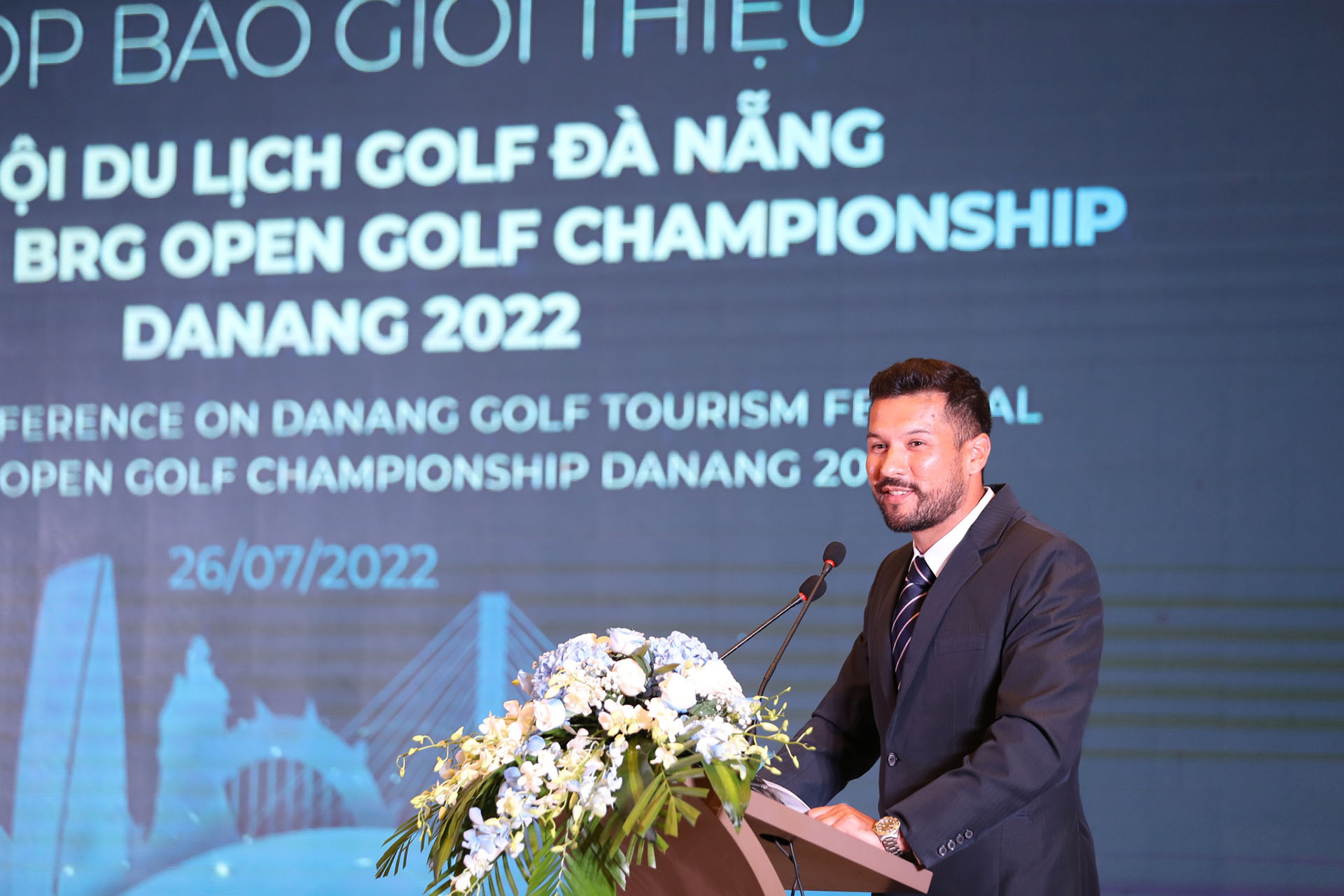 A representative of the Asian Development Tour, Mr. Ken Kudo shared, "We are very pleased to receive an offer from Danang City, and the BRG Group to sanction an ADT tournament in this iconic city. Vietnamese golf has been experiencing tremendous growth in recent years, with many high-quality golf courses that meet international championship standards such as BRG Danang Golf Resort. In the past, Vietnam has also successfully hosted a major tournament on the Asian Tour calendar. Therefore, we believe that this event will mark a significant milestone for Vietnamese golf and especially for Danang City. Our members are very excited to come to Vietnam to compete and experience this incredible golf course designed by Jack Nicklaus".
BRG Open Golf Championship Danang 2022 will take place from 30th August to 2nd September 2022, at BRG Danang Golf Resort – a golf course that has just been voted by Golf Digest Magazine as one of the "Top 100 best golf courses in the world in 2022". This ranking list is like a "must come and experience" manual book for every golfer in the world.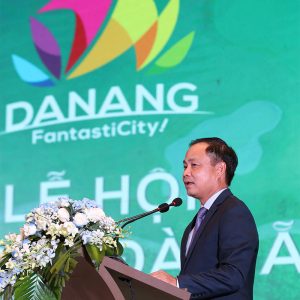 The tournament is patronized by the Vietnam Golf Association, expected to bring together 144 international and Vietnamese professional golfers, with 01 Pro – Am tournament and 03 official tournament rounds for the professional golfers; there will be a cut after 02 days of competition (36 holes), the leading and tied 50 golfers in the rankings will compete in the final round to receive their respective prize money from the USD 75,000 purse and most importantly the much sought after Order of Merit Points
With the positive values ​​that Danang City and BRG Group bring to the tournament, BRG Open Golf Championship Danang 2022 promises to be an extremely attractive and memorable event for golf lovers, and a steppingstone to bring Vietnamese golf onto the international stage.
VGS Group is the organizer and live broadcaster of the tournament, and the results will be updated on a real-time scoreboard (live score).
————————-
BRG Open Golf Championship Đà Nẵng 2022
Time: 30th August – 2nd September 2022
Location: BRG Danang Golf Resort, Danang
Organizer: Danang People's Committee, Asian Development Tour (ADT)
Title Sponsor: BRG Group
Executing unit: VGS Group
Total prize value: 75,000 USD
About Asian Development Tour (ADT)
The Asian Tour is the official regional sanctioning body for professional golf in Asia. The mission of the Asian Tour is to expand tournament golf so as to substantially enhance the careers of its members, thereby developing and growing golf in Asia while maintaining a commitment to the integrity of the game.
The Asian Tour, through its membership of the International Federation of PGA Tours, is the only recognised pan-Asian professional golf tour in Asia. This unique feature positions the Asian Tour at the pinnacle of professional golf in Asia; providing its events with Official World Ranking status.
The Asian Development Tour (ADT) was launched in 2010 as a developmental circuit of the Asian Tour to unearth rising stars of the game. The first year saw five events being played while in 2015, a record 28 tournaments with US$2.2 million was offered to ADT players.
Historically, the majority of the ADT tournaments have taken place in Malaysia, Thailand, Taiwan, and Indonesia. The only Vietnamese golfer to date to have won an ADT is Tran Le Duy Nhat when he won the 2015 Ciputra Golfpreneur Tournament.
 About BRG Group:
As the leading economics and multi-industry private service group in Vietnam, BRG Group is currently providing high quality products and services in areas such as: Golf; Real estate; Hotel and Resort; Entertainment; Trade – Retail, etc.
After more than 20 years of accompanying Vietnamese golf, BRG Group is a pioneer in the development of golf sports and golf tourism in Vietnam through methodical investment and never-ending creativity. In cooperation with iconic people in the world such as Jack Nicklaus and Greg Norman, BRG Group is currently operating a system of 7 golf courses with 127 holes of the world's top competition standards, along with the BRG Golf Center academy system which has an exclusive partnership with Jack Nicklaus Golf Academy.
About VGS Group:
VGS Group was founded with the mission of providing exceptional services to make golf more fascinating. Above all, to broaden the image of Vietnam golf through golf courses with top quality and scenery to golf lovers around the world.
We are dedicated to providing excellent service, be a pioneer in technology implication and enhance the customer experience through:
The vHandicap application, a national handicap system which assist to make amateur tournaments fairer

Live broadcasting system with Full HD quality which helps to bring the topmost tournaments to the audience

Technology to organize international-class tournaments

Services and packages of international golf tours

For more information, please visit: vgsgroup.net
Danangfantasticity
Latest Posts