Sheraton Grand Danang Resort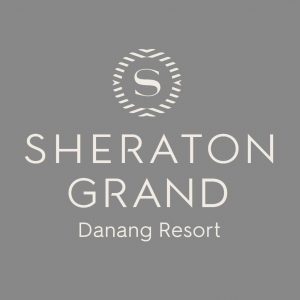 Address: 35 Truong Sa, Ngu Hanh Son District, Danang City, VietNam
Phone: 0236 3988 999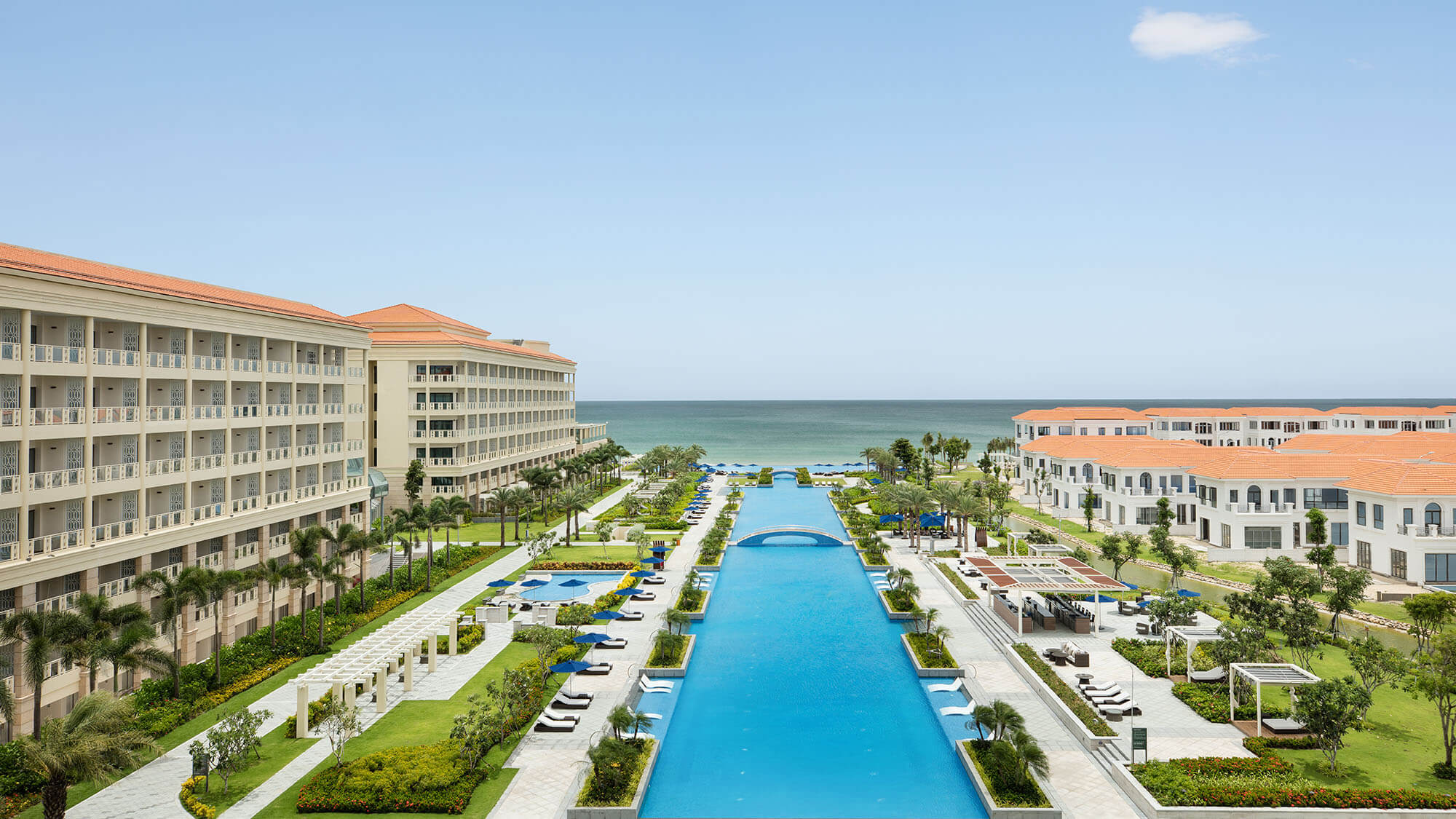 Sheraton Grand Danang Resort, a stunning beachfront property with world-class facilities is proud to be the first Sheraton Grand Resort in Southeast Asia. Situated on the tranquil beachfront of Non Nuoc Beach, Sheraton Grand Danang Resort joins 37 other Sheraton Grand properties across the globe.
Sheraton Grand is the brand's collection of premier hotels and resorts recognized for their enticing destinations, distinguished designs, and excellence in service and guest experiences.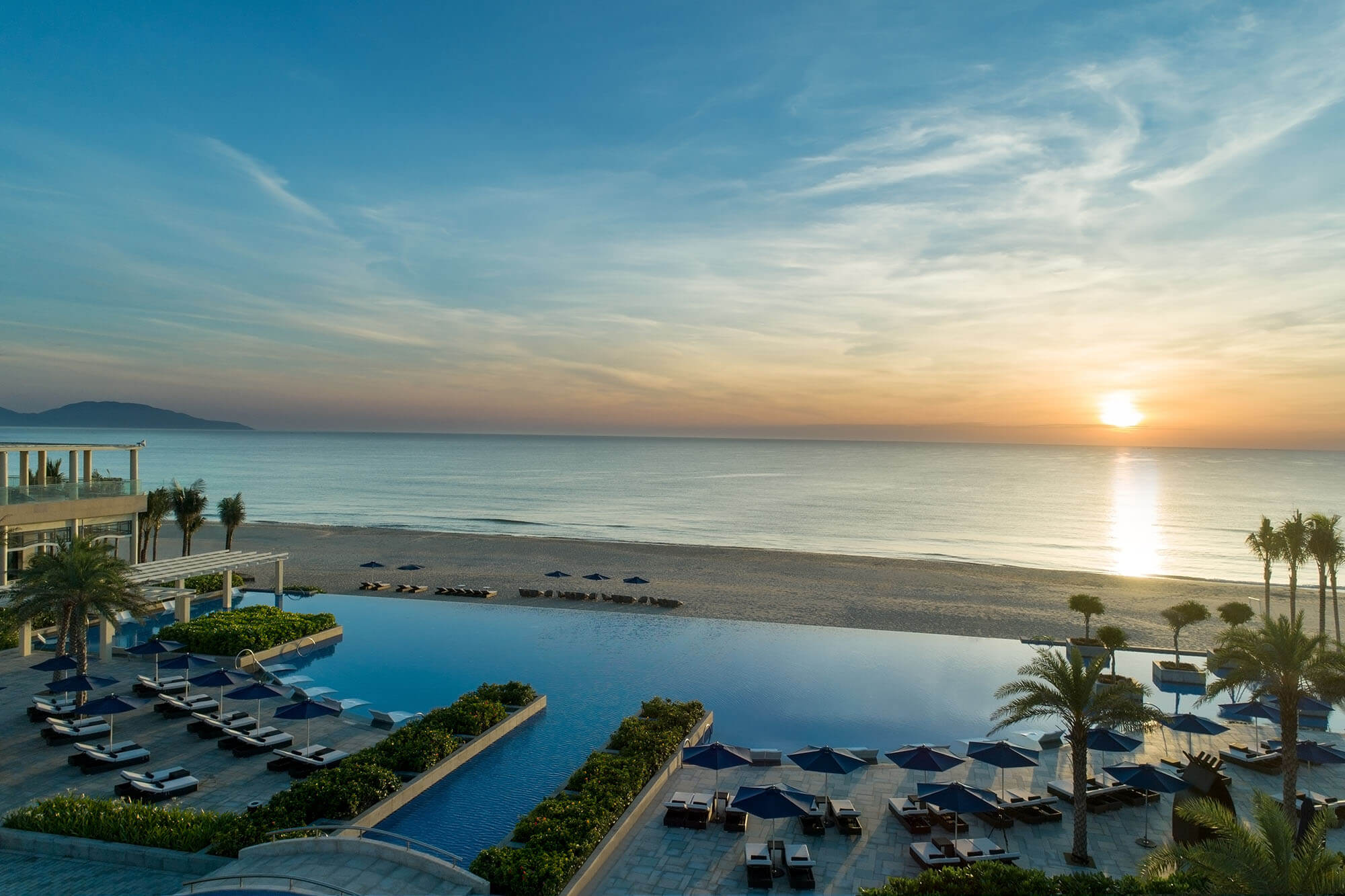 Just 20 minutes from the airport, Sheraton Grand Danang Resort provides direct access to Danang's most prestigious beaches, tourist and cultural attractions and close proximity to UNESCO Heritage landmarks such as Hoi An Old Town and Hue Ancient Capital.
The resort is located on the white sandy beach of Non Nuoc, encompassing two 6-floor hotel blocks: a 130 hotel rooms and suites including the Presidential Suite and the other 128 rooms and suites including the luxurious Royal Suite with private lift and helipad access.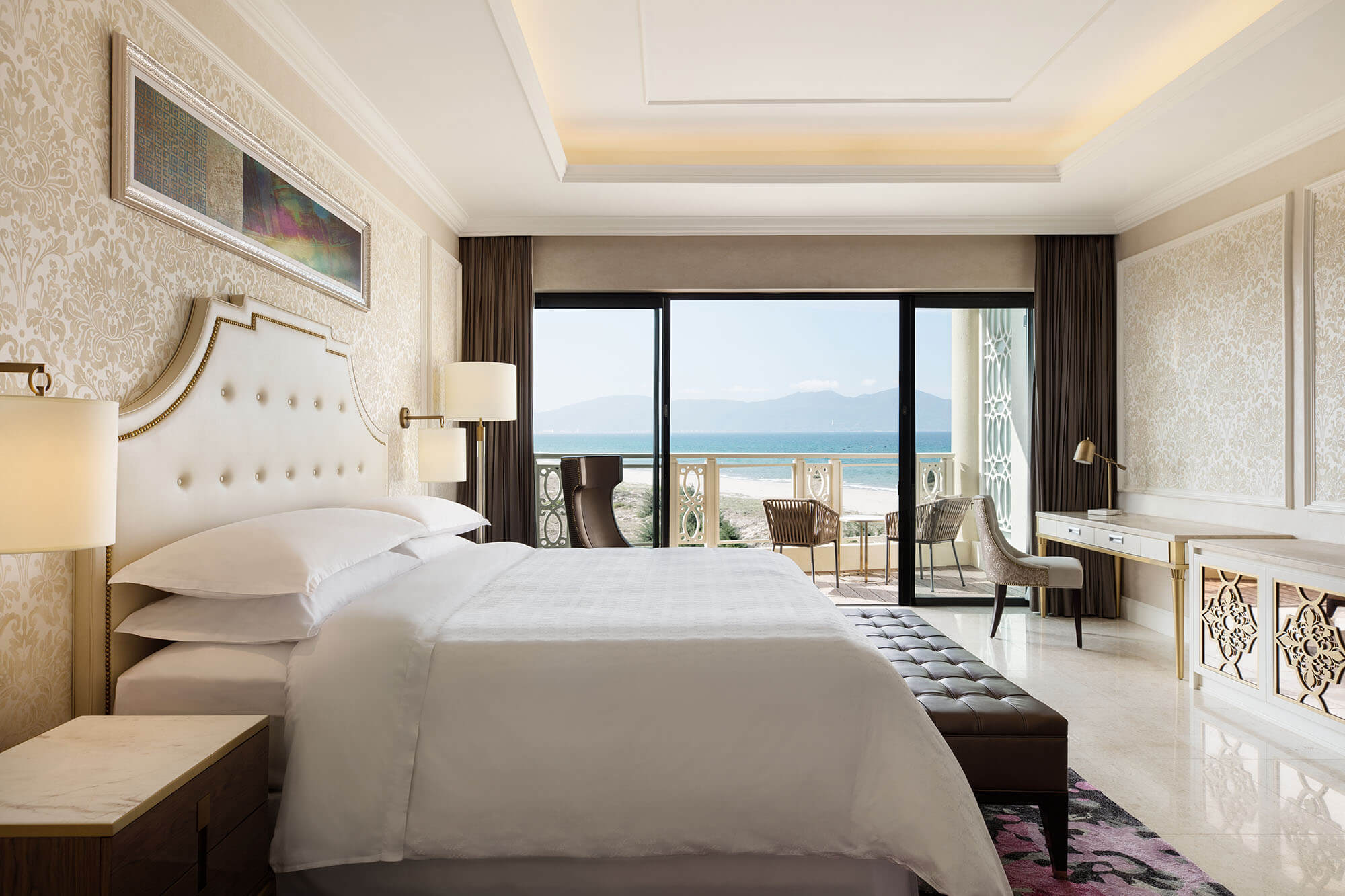 All rooms at Sheraton Grand Danang Resort feature the Sheraton Signature Sleep Experience™ with either views of the over sparkling ocean or the longest tropical infinity pool in Danang City. Guestrooms and suites in one, two and three-bedrooms are tailored for every guest's needs.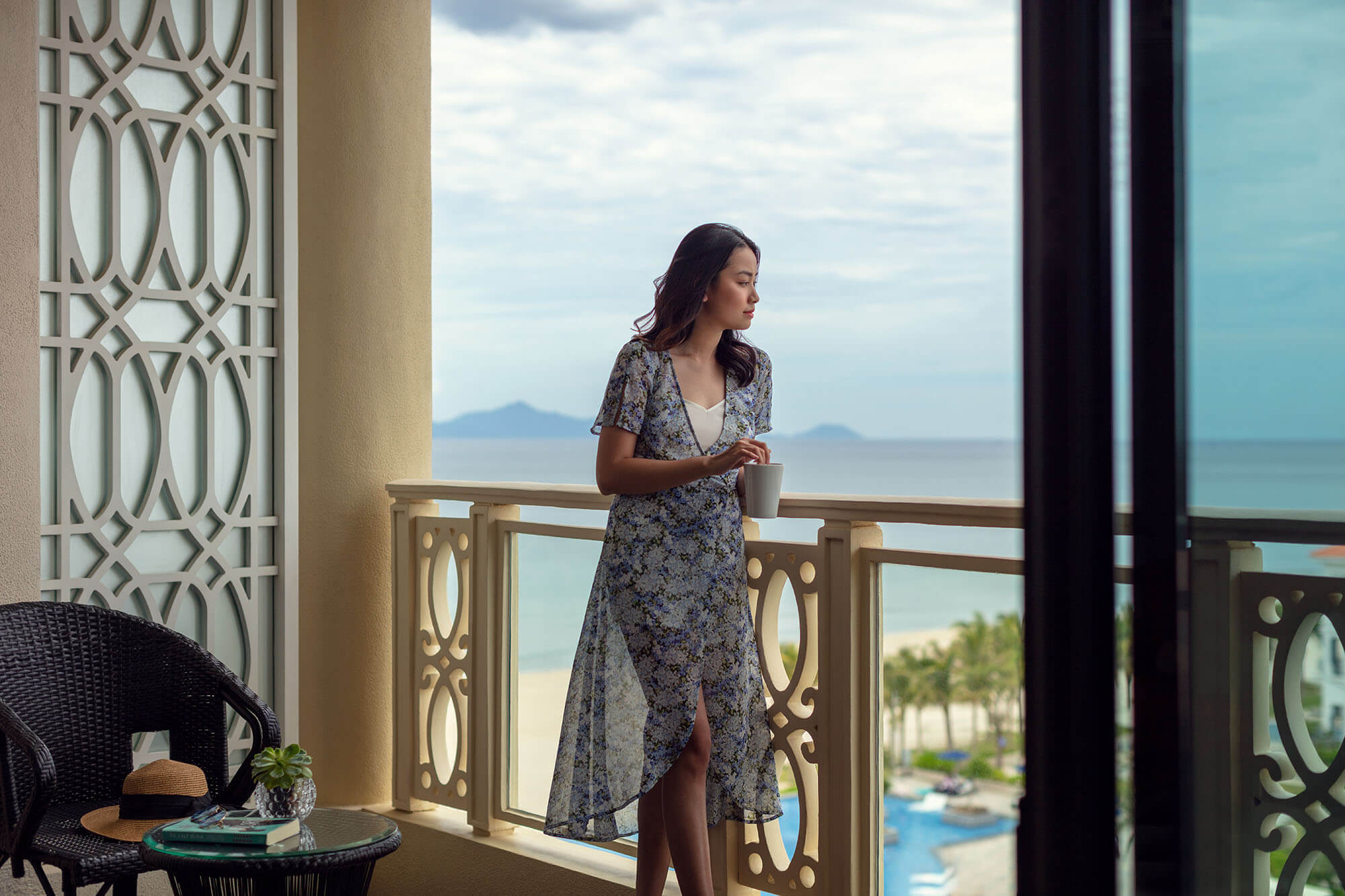 All rooms are adorned with elevated classic decor with a touch of modernity, and also an extended private balcony. Rooms are specially angled towards the coastline as a gesture to celebrate the coastal environment and frame views. Interiors are sophisticatedly designed, with an occasional splash of color, allowing the rich environment and vibrancy to take center-stage.
The seven distinctive restaurants and bars at Sheraton Grand Danang Resort provide a rich array of international cuisine, ranging from authentic Vietnamese dishes to Asian favorites.
Table 88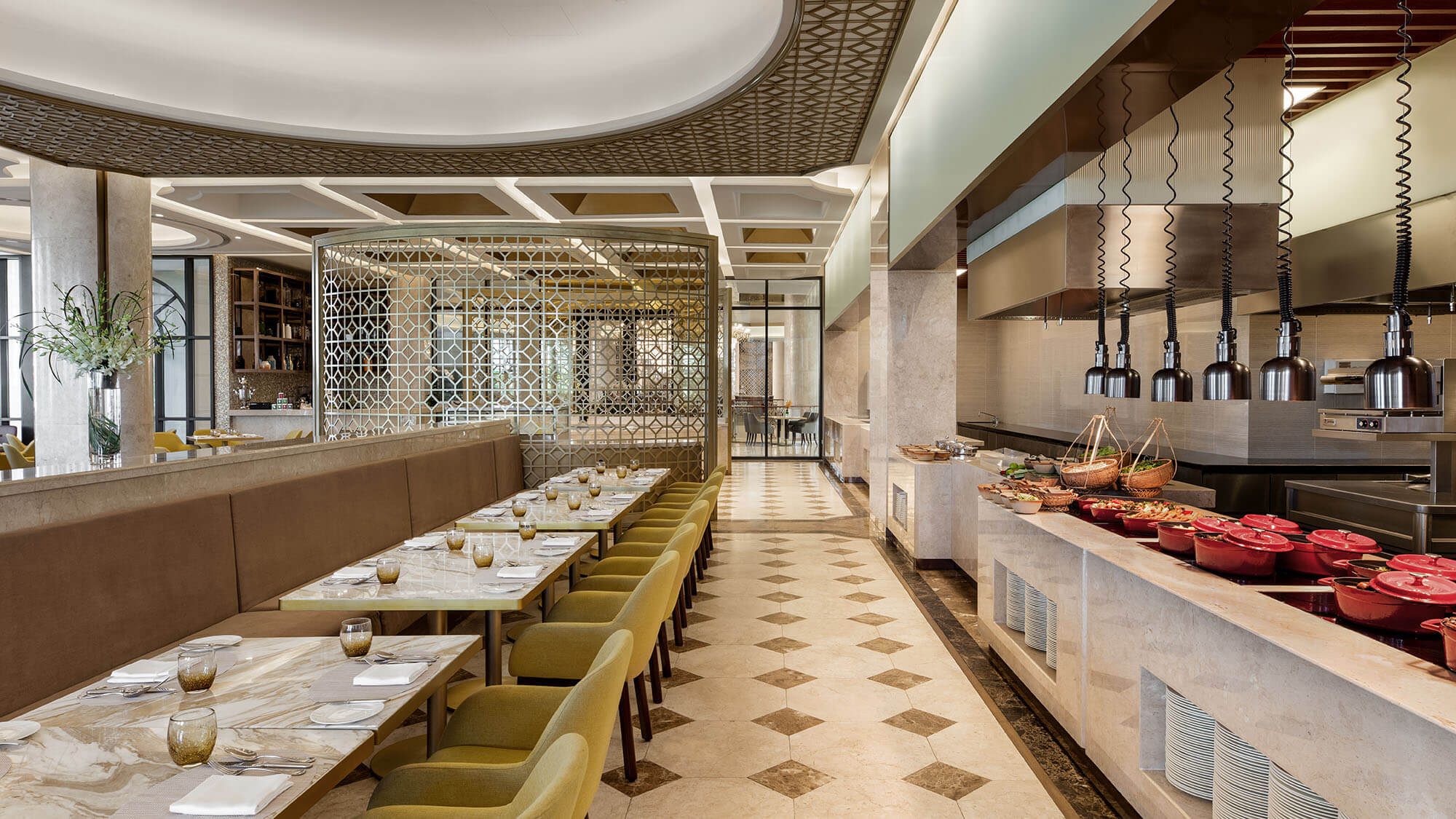 Savor the authentic local flavors of Vietnam and the Pacific Rim in a lively and interactive environment, with a dynamic open kitchen.
2nd floor, Reception Building

6:30 AM–10:00 PM daily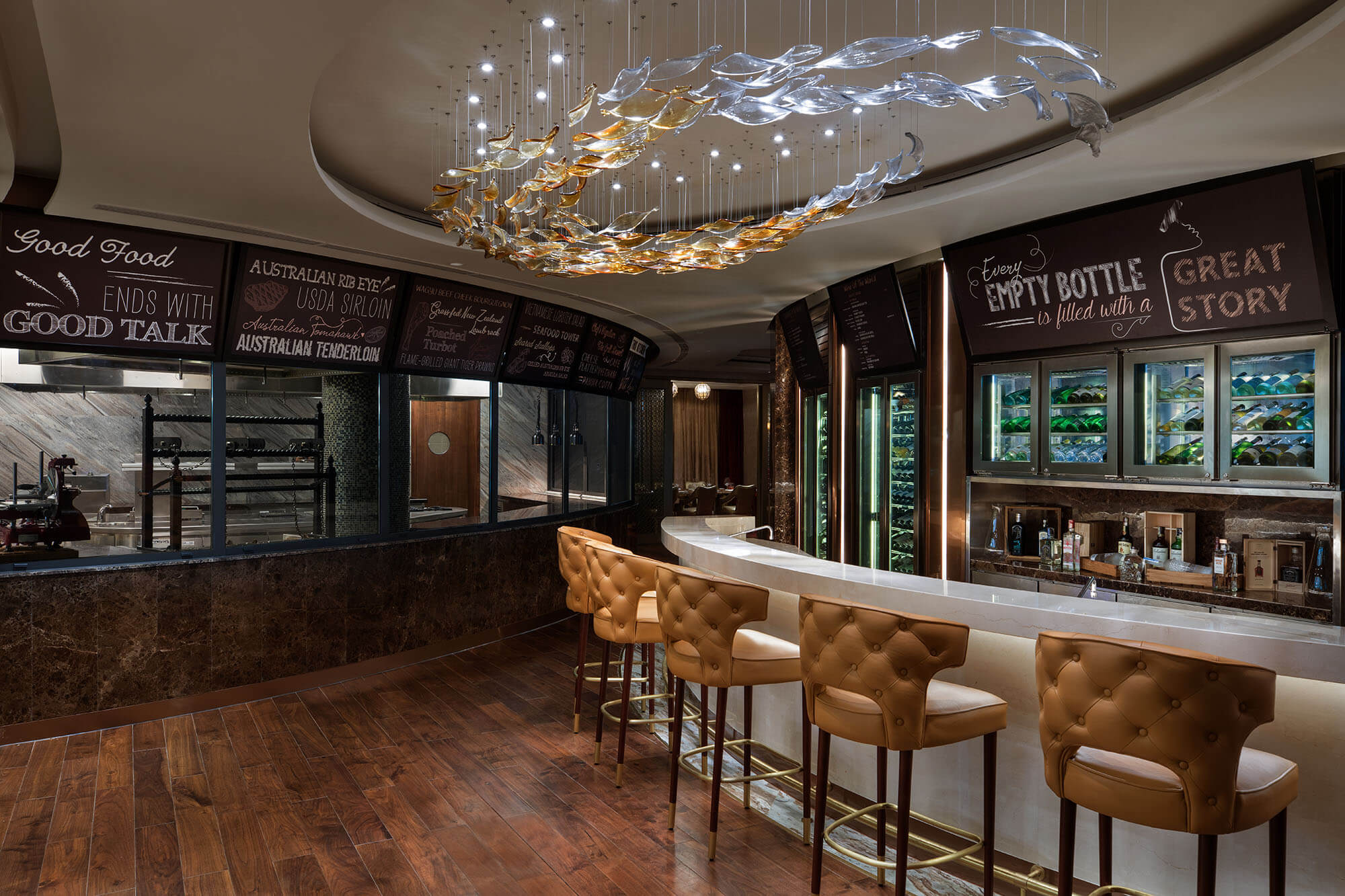 The Grill
Discover an elevated selection of prime steaks, fresh seafood and a carefully considered wine list in a casual cosmopolitan environment.
1st floor, Reception Building

Tue – Sun, 06:00 PM – 10:00 PM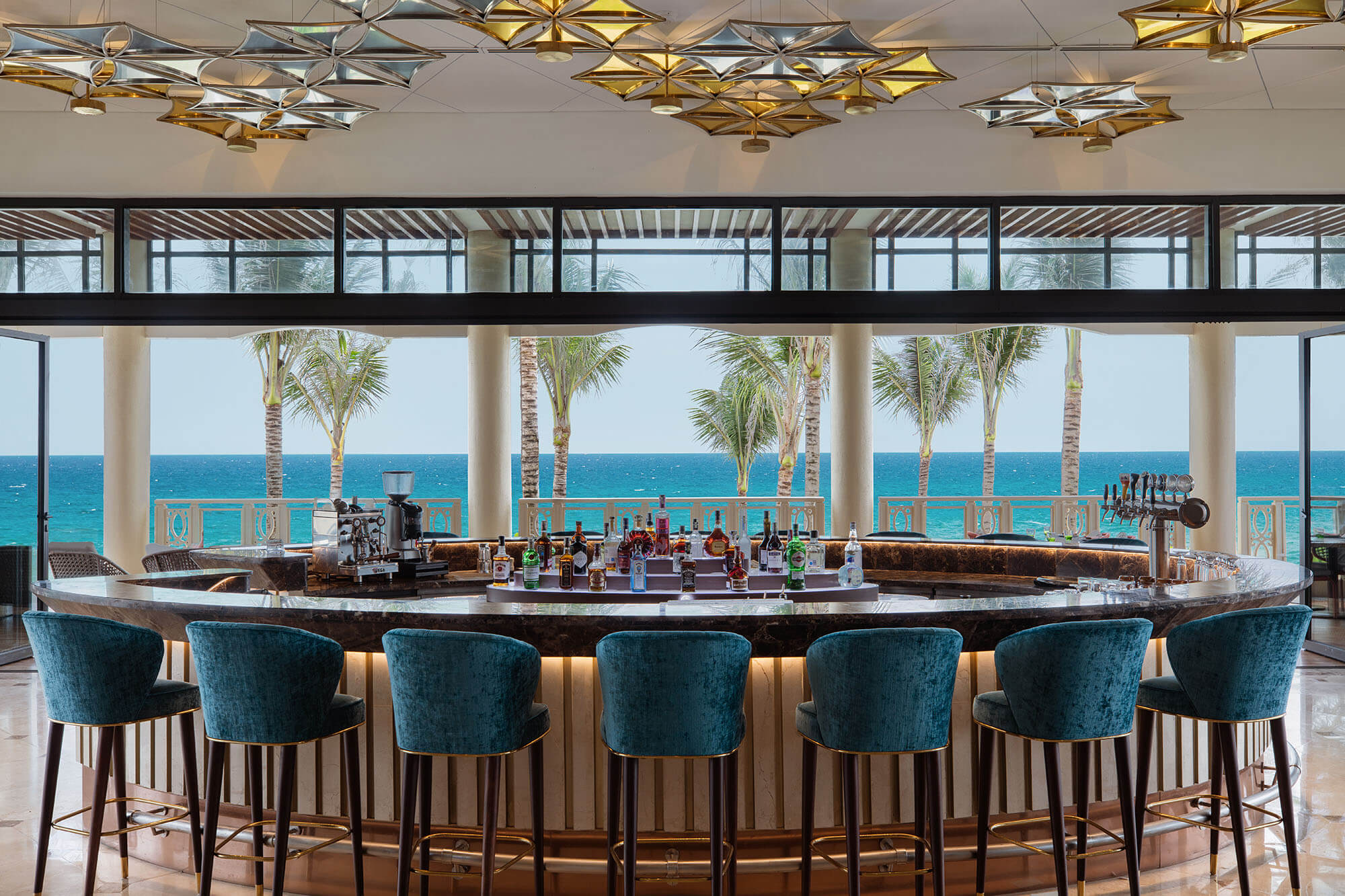 La Plage
Relax at our stylish beach club, enjoying classic Asian bites, signature cocktails and craft beers with panoramic ocean views.
Beach front

11:00 AM–10:00 PM daily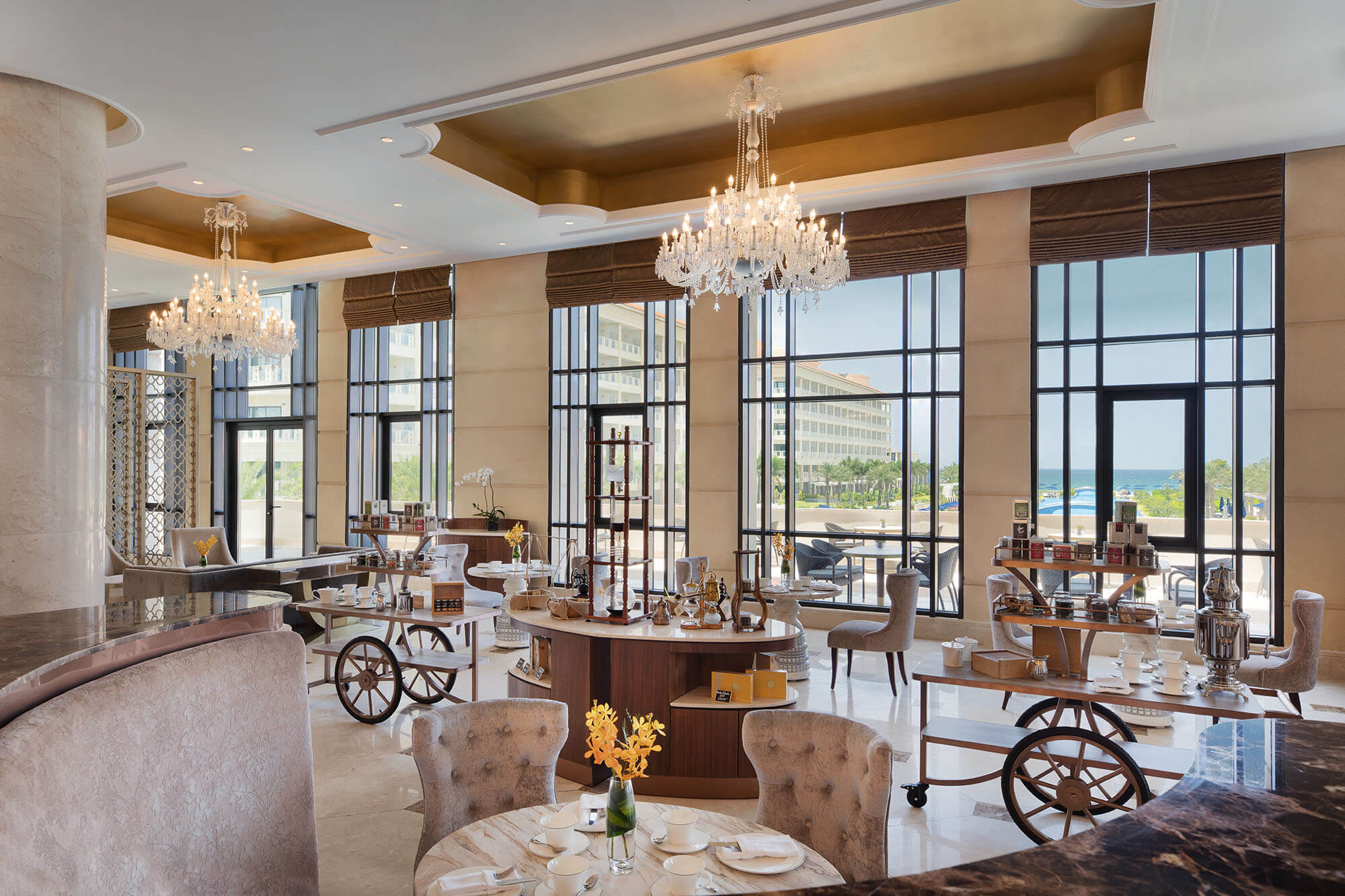 Tea Lounge
Start your day in Danang with freshly-brewed coffee, or select from our assortment of world-class teas, as you look out over the infinity pool and the sea beyond it.
2nd floor, Reception Building

09:00 AM–10:00 PM daily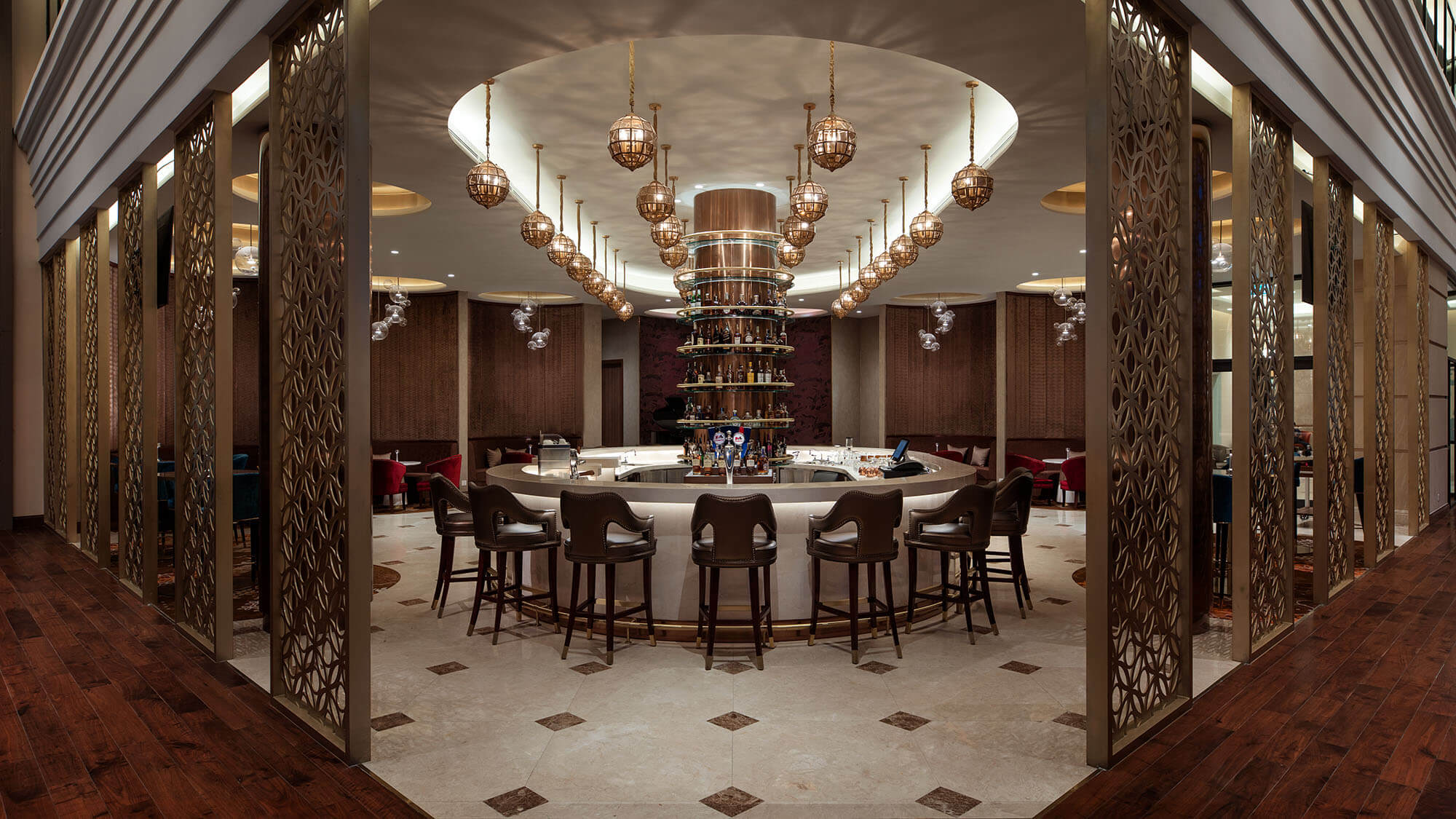 Mix Bar
This buzzing bar and lounge offers jazz music and over 60 different types of whiskey. It's the perfect place to gather and unwind after a day spent exploring Danang or relaxing on the beach.
3rd floor, Reception Building

06:00 PM–12:00 AM daily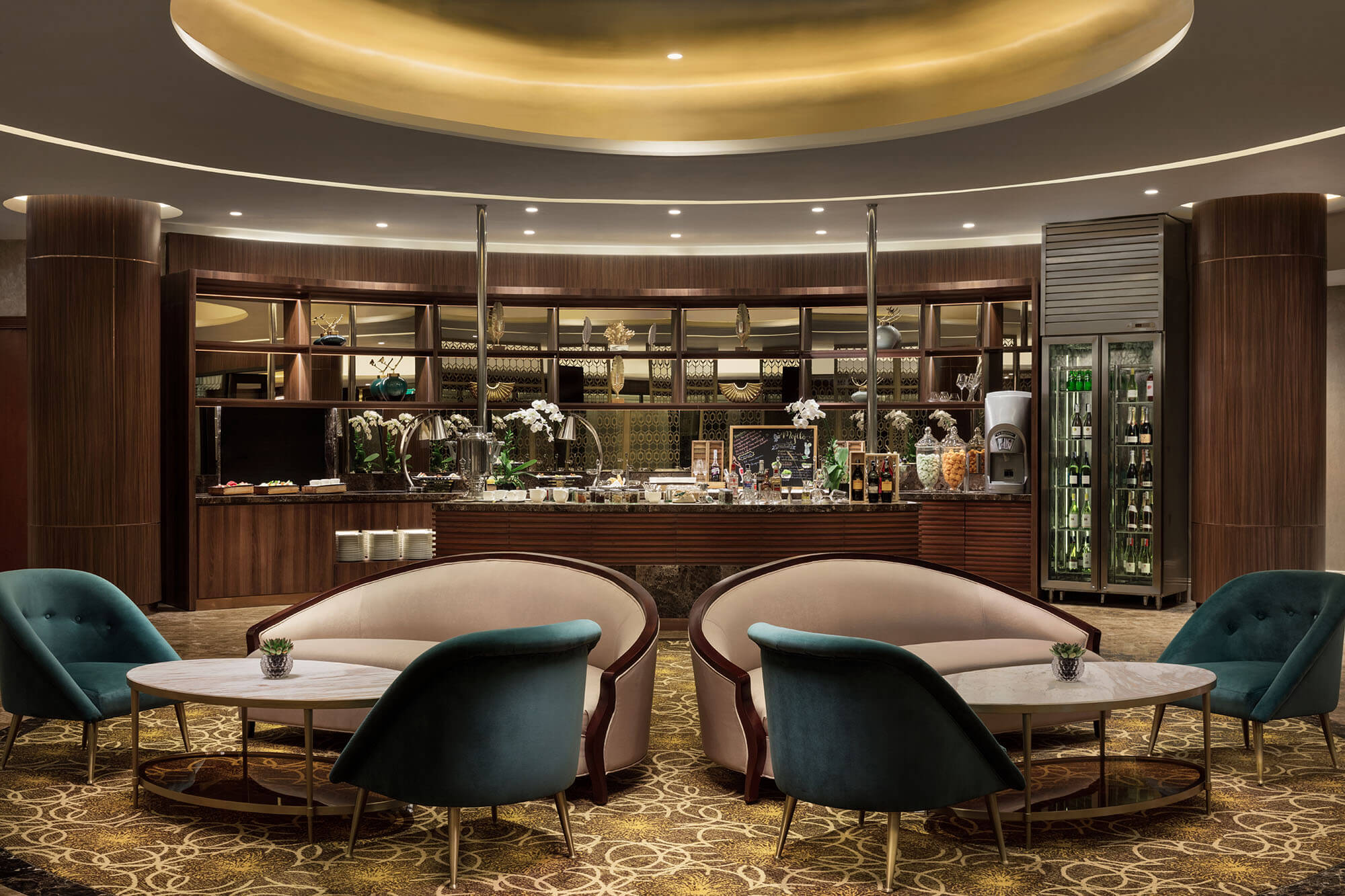 The Retreat
Connect with co-workers and gather with friends. All-day snacks and beverages, evening cocktails hours, free Wi-Fi keep you fueled and connected throughout your day.
3rd floor, Reception Building

10:00 AM–10:00 PM daily
*Exclusive access for Suite package reservations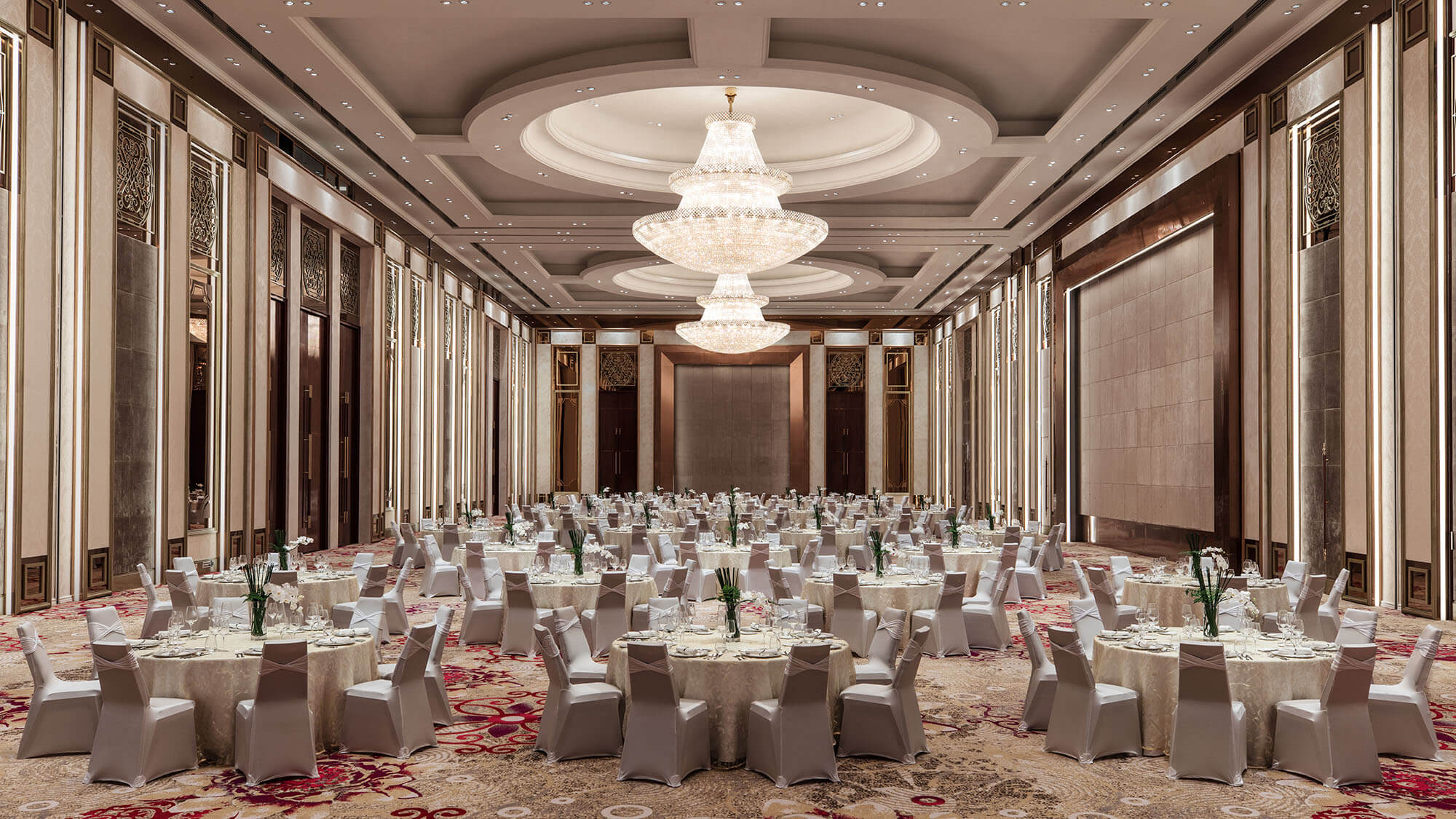 For meeting planners, Sheraton Grand Danang Resort's Conference Center building offers more than 35,500 square feet of transformative space spread over 14 separate indoor function spaces, including an elegant 13,600 square feet Sheraton Grand Ballroom to suit every occasion. For greater flexibility, the grand ballroom can be divided into three areas and other meeting rooms are all equipped with state-of-the-art audio-visual facilities.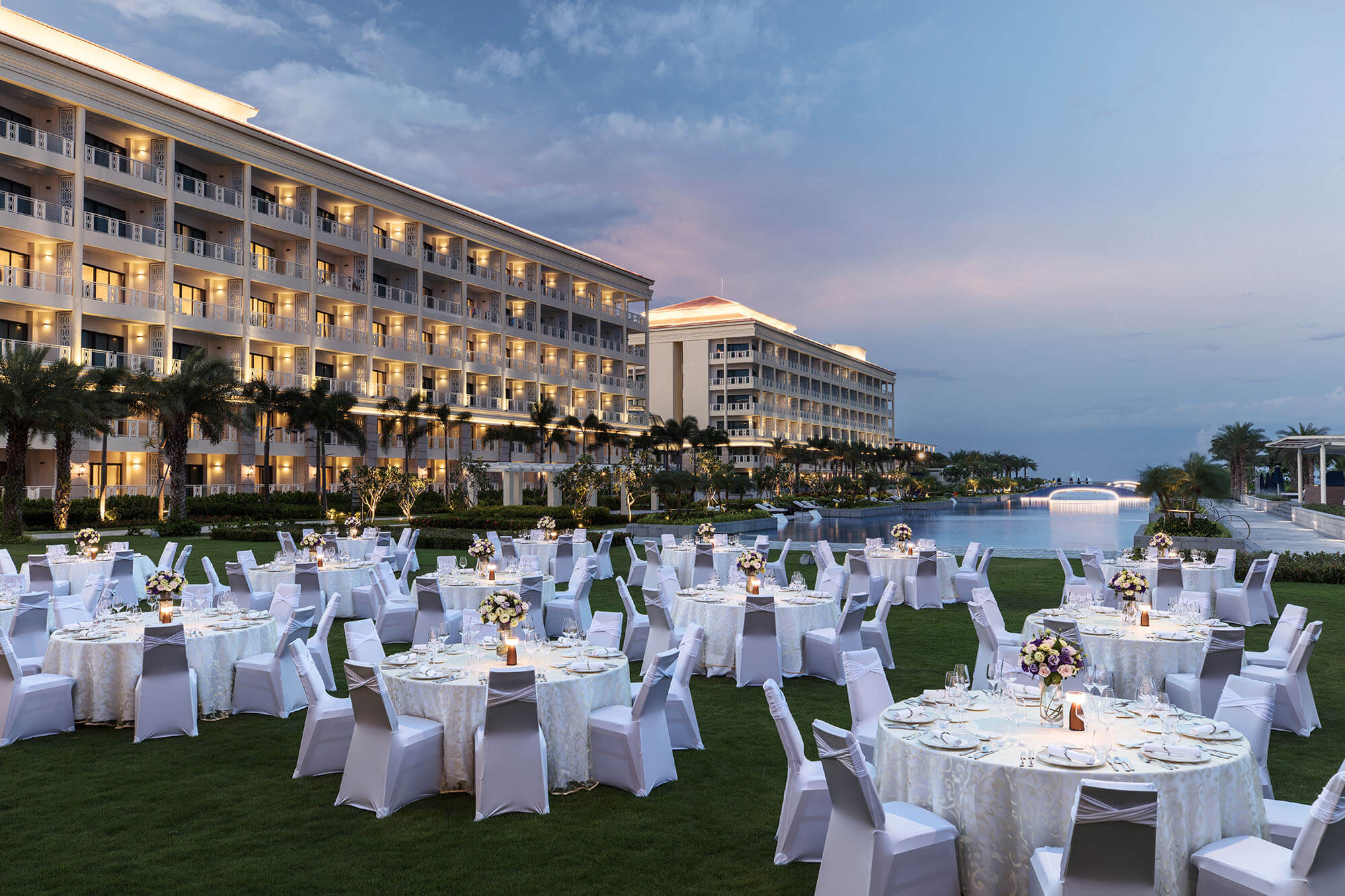 Additional scenic pool lawn and prime beachfront locations are also available for versatile outdoor events.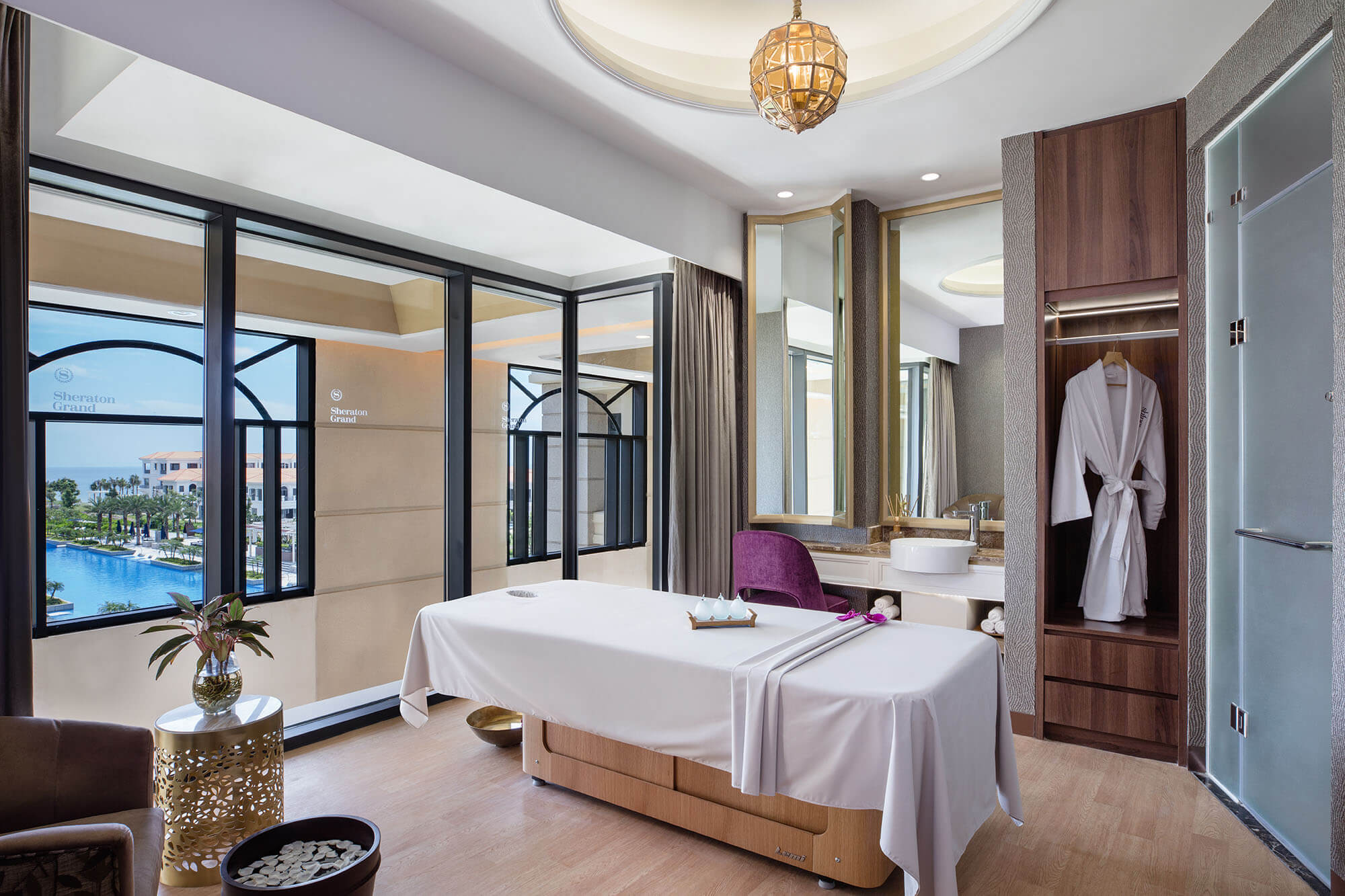 Sheraton Grand Danang Resort also features the Shine Spa for Sheraton™, fusing modern hydrotherapy with ancient Asian-inspired treatments. With seven treatment rooms, Shine Spa for Sheraton™ creates a private sensational world of mood music, scents and calming interiors inspired by classic elements of the Regency period adapted to modern lifestyles, complimented by warm and genuine service.
Express Your Reaction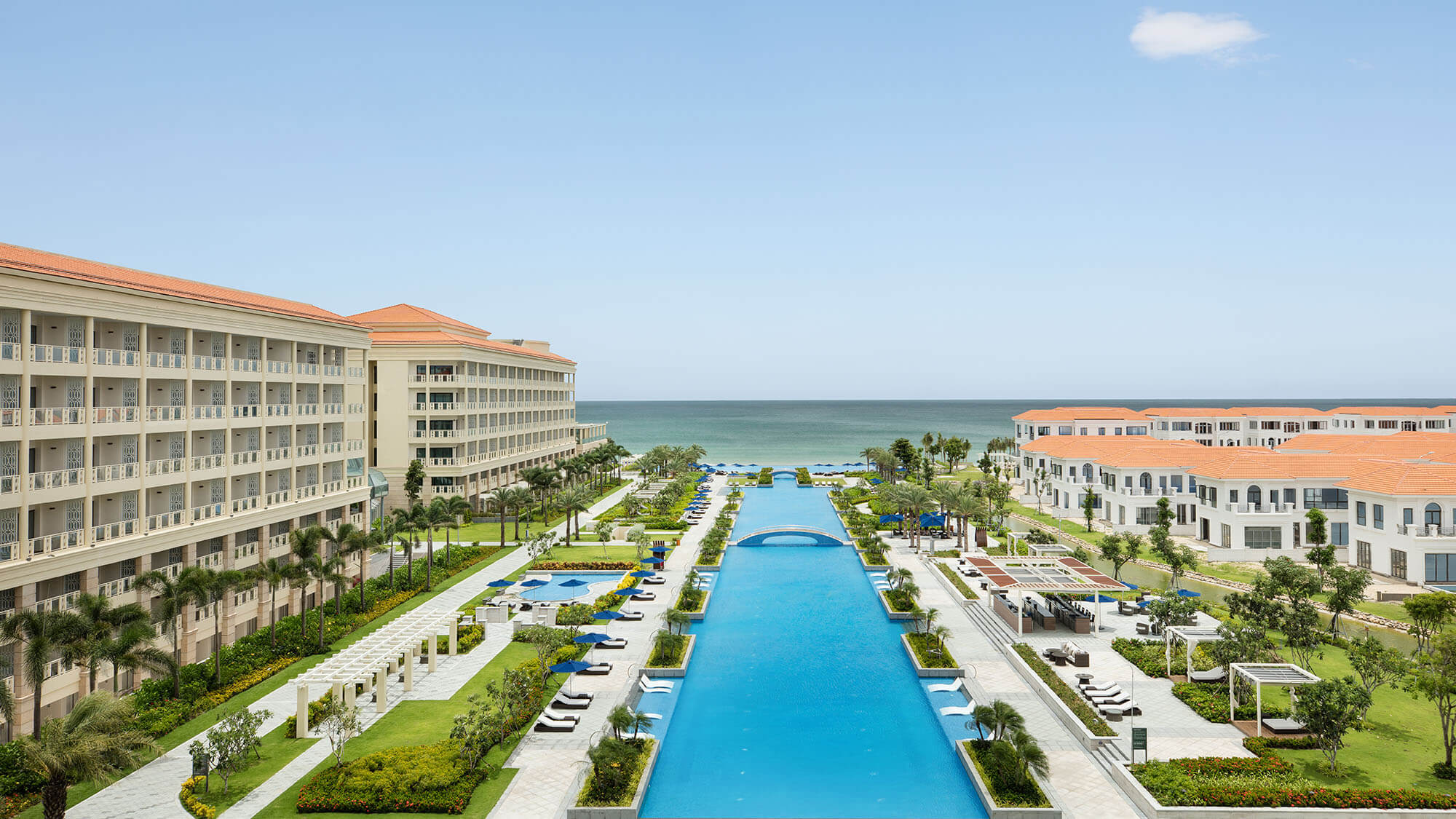 You have reacted on

"Sheraton Grand Danang Resort – The First ..."
A few seconds ago
Latest Posts