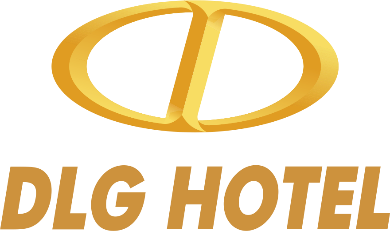 Like a classical masterpiece in the ocean, DLG Hotel Danang is a top-quality, international- standard hotel on My Khe beach, one of the top 6 luxurious beaches in the world by Forbes. With 237 ocean-view rooms and F&B services, entertainment, spa and luxurious conference rooms, DLG Danang will bring you wonderful experiences during your stay in the beautiful Danang City.
ACCOMMODATION
Superior (Twin / Double)
This room is a beautiful place for you to contemplate the most glorious sunrise on the beach, with the waves running to white-sand coasts and rows of green coconut trees. In addition, our luxurious comfort with subtle interior designs is embodied in every room. DLG Hotel Danang deserves to be your top choice for the holiday.
Deluxe
A spacious room with harmonious, modern facilities, Deluxe King Sea View promises a private space for you to enjoy international-quality standards. Whether you are in a long holiday or a short visit, this is a wonderful choice for your friends and beloveds.
Suite King
The Suite at DLG has a spacious living room with high-class facilities from mini bars, a huge bathroom with bath tub and shower, combining with a comfortable bed to ensure your most pleasant sleep. Travelling with your families or for business, our suite will serve you best to your expectations.
Family / Grand Family
With lots of space, elegant design and modern facilities like a luxurious studio, Family Triple will bring you the best comfort, just like at home. Two separate bedrooms are suitable for your family experience, designed by international standards.
Nothing is like spending time with your family contemplating the view of My Khe beach right in your bedrooms, or cooking together in the spacious kitchen and watching the best TV shows in the elegant living room. This will be your ideal choice for family trips to the beach city Danang.
Ocean President Suite
This is the most luxurious room of DLG Danang. Ocean President Suite is designed in the most elegant and subtle way with high-class facilities, where you can enjoy your privacy with much space from living room, meeting room, bedroom and kitchen. In the middle of the room, you can also experience many spa options like Jacuzzi and sauna to re-energize.
RESTAURANTS AND BAR
The Sea Restaurant
Situated right on the ground floor of DLG Hotel Danang, The Sea Restaurant impresses diners with a diversity of Vietnamese specialties and Western cuisine. Spacious dining hall with capacity up to 400, combining between classic and modern style, this is an ideal place to enjoy meals. Start your new day with morning buffet from cereals, pastries or Vietnamese dishes. During the day, The Sea is also open to serve lunch and dinner filled with flavours and tastes from North to South of Vietnam.
One of the highlights to your culinary experiences at The Sea Restaurant is the VIP Dining Room for 40 guests. With modern design and luxurious interior, served by professional staff, VIP Dining Room will satisfy even the most demanding customers.
With wonderful quality and diverse dishes from buffet to lunch and dinner, The Sea Restaurant contributes to your memorable experience at DLG Hotel Danang.
Location: ground floor
Sonatar Bar
Sonata Lounge Bar is right on the ground floor of DLG Danang, with a view to infinity pool and the famous My Khe beach. Here you can relax and enjoy the tasty drinks and juices or many dishes with a diverse menu, in a cosy atmosphere. And what is greater than indulging yourself in romantic dances and classical music.
Besides, enjoy your whisky or cigar in a more intimate space at Cigar Lounge. Next to Cigar Lounge, Executive Room is a great choice for guests demanding the best quality and personal privileges with private staff. At Sonata Lounge Bar, everything will be organized to your best needs and wants, ensuring your best experience.
Location: Ground floor
CONFERENCE AND BALLROOM
The Grand Hall
If you are looking for an ideal venue for events, workshops or conferences, The Grand Hall – DLG Hotel is the perfect to satisfy all your demands. The Grand Hall owns a modern conference space and top-class quality for up to 600 guests. With elegant design to international standard, modern facilities and sound systems and a professional event staff, your best experience for events, conferences or parties will be with class and style.
Location: 2nd Floor
The Meridian Ball Room
Median Ball Room is 140m2 in size and has a capacity of 80.  With elegant design to international standard, modern facilities, it is considered an ideal place for conferences and workshops for the VIPs.
Location: 2nd Floor
BEAUTY AND ENTERTAINMENT
La Belle Vie Salon & Spa
Come to La Belle Vie Salon & Spa to enjoy a leisure paradise  and high-class beauty care. With 19 spa beds, Jacuzzi, sauna, male and female spas, massages and other beauty options, La Belle Vie Salon & Spa takes care of your body and mind with the best therapies. Come to DLG Hotel Danang to enjoy your most peaceful and relaxing time in La Belle Vie Salon & Spa.
Location: Basement
Swimming Pools
Surrounded by green trees and ocean view to the charming My Khe, tourists can enjoy getting lost in the tropical oasis, diving in the two infinity pools at DLG Hotel Danang. Relax your body or reenergize, simple lying under the sun and enjoy the ocean view. Try out some light dishes healthy for you and some refreshing drinks.
Location:
– Outdoor pool: Ground floor
– Terrace pool: 3rd Floor
GYM & FITNESS
To keep fit and healthy while travelling, lose your calories and increase your flexibility at our gym room next to Terrace pool, fully equipped with modern machines. Better yet, train with a great view of infinity pool and My Khe beach. Your best choice to keep fit during the holiday!
Location: 3rd Floor
KIDS CLUB
As a wonderland for kids, our Kids Club is designed colorfully with diverse toys and games that brings to your kids the most relaxing and funny time that they have ever had.

Policy
Kids and extra beds:
Kids under 6 years old sleeping with parents: free of bed charge and breakfast
Kids from 6 to 11 years old sharing bed with parents: extra 220,000 VND for breakfast
Kids from 12 years old: extra charge for room and buffet breakfast
Distance to:
Ba Na Hills:                                  43    km
Son Tra Peninsula:                      15    km
Hoi An Town:                                25   km
Danang International Airport:       06   km
Hue City:                                     100  km
My Son Holy Land:                      43   km
Han Market:                                 04   km
View map
Latest Posts