This morning (November 6), the APEC Concluding Senior Officials' Meeting (CSOM) began under the chairmanship of Ambassador Bui Thanh Son, APEC 2017 SOM Chair, kicking off the 2017 APEC Economic Leaders' Week.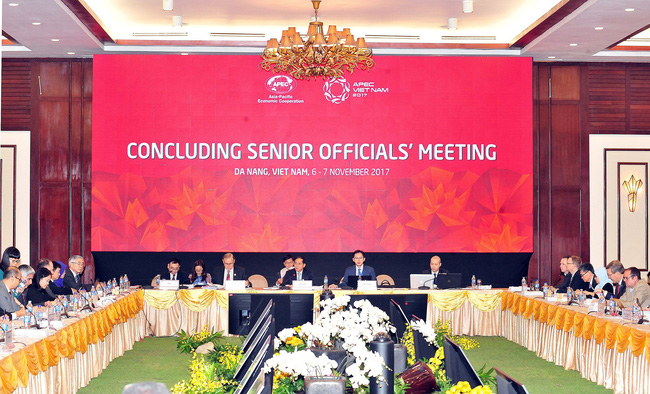 As the first of many events leading to the 25th APEC Economic Leaders' Meeting, CSOM saw the participation of nearly 200 delegates, including Senior Officials of 21 APEC member economies, representatives of ASEAN, PECC, PIF and ABAC.
"As we Vietnamese say, 'after the rain, the sun rises,'" explained Ambassador Bui Thanh Son, Chair of the Concluding APEC Senior Officials Meeting that will continue through Tuesday, drawing parallels between the typhoon and APEC's efforts in Da Nang to ensure a lasting economic recovery underway. "Let us hope it will get better as our Ministers and Leaders arrive. Let us also send our thoughts and prayers for the safety of the people of the south-central provinces", he added.
In his opening remarks, Ambassador Bui Thanh Son shared that in face of many difficulties and challenges that this year brought for APEC cooperation, "member economies have managed to secure many important results, maintaining the momentum of cooperation, reaching convergence on a wide range of issues to push forward this year's priorities and support other APEC's ongoing works."
Vietnam has "greatly benefited from the active engagement and contributions of all member economies and other stakeholders to advance this APEC process in our desired direction", he stressed.
He then asked the meeting to focus on reviewing the progress of APEC cooperation this year and deliverables to be reported to APEC Ministers and Economic Leaders for consideration, and finalizing the AMM Statement and AELM Declaration.
On the first day of meeting, APEC Senior Officials have wrapped up key outcomes and deliverables of APEC committees and working groups in 2017, which support APEC 2017 overarching theme "Creating New Dynamism, Fostering a Shared Future" and its four priorities, namely: (i) Promoting Sustainable, Innovative and Inclusive Growth; (ii) Deepening Regional Economic Integration; (iii) Strengthening MSMEs' Competitiveness and Innovation in the Digital Age; and (iv) Enhancing Food Security and Sustainable Agriculture in Response to Climate Change.
The meeting will continue tomorrow morning.
Express Your Reaction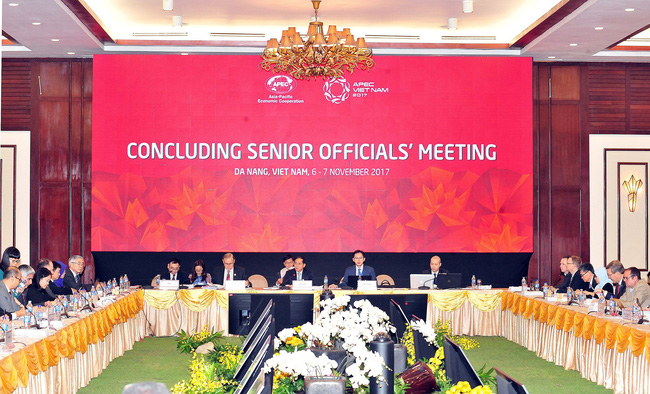 You have reacted on

"The Concluding Senior Officials' Meeting ..."
A few seconds ago
Latest Posts