What's at the hottest hotel in Vietnam now?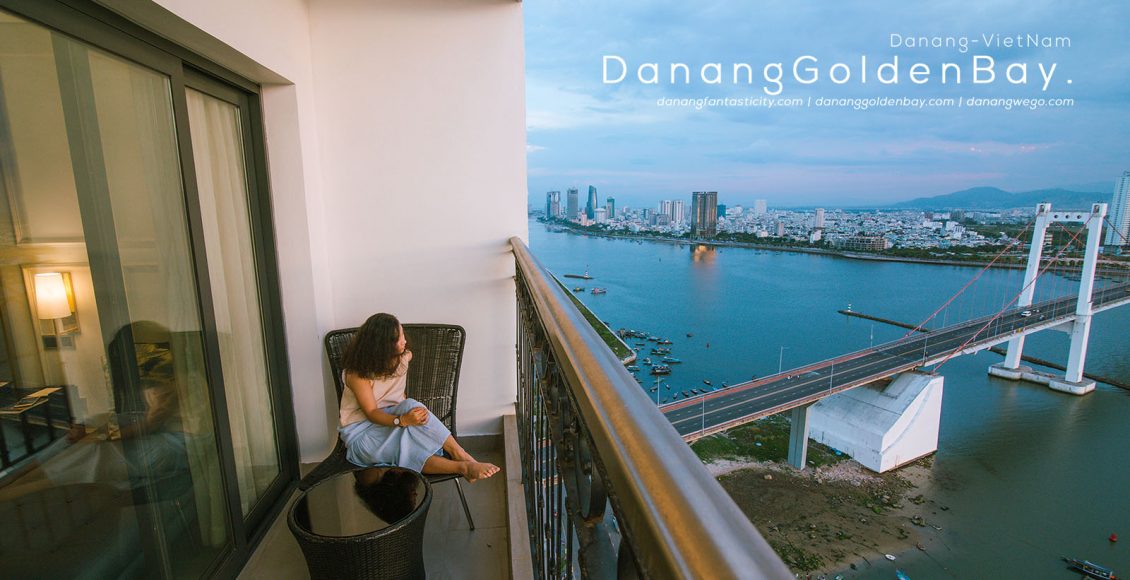 Having heard about the legendary hotel and seeing floods of photos on social medias, this time coming to Da Nang, I had the opportunity to experience first-hand Danang Golden Bay Hotel – the hottest hotel in Vietnam with so many check-ins from domestic and foreign influencers.
My first impression is that Danang Golden Bay hotel is located in an extremely unique position, with super nice panoramic view. Possessing a great location where the Han River pours into the sea, Danang Golden Bay Hotel will surprise any traveler with a magnificent view from any of the hotel's rooms.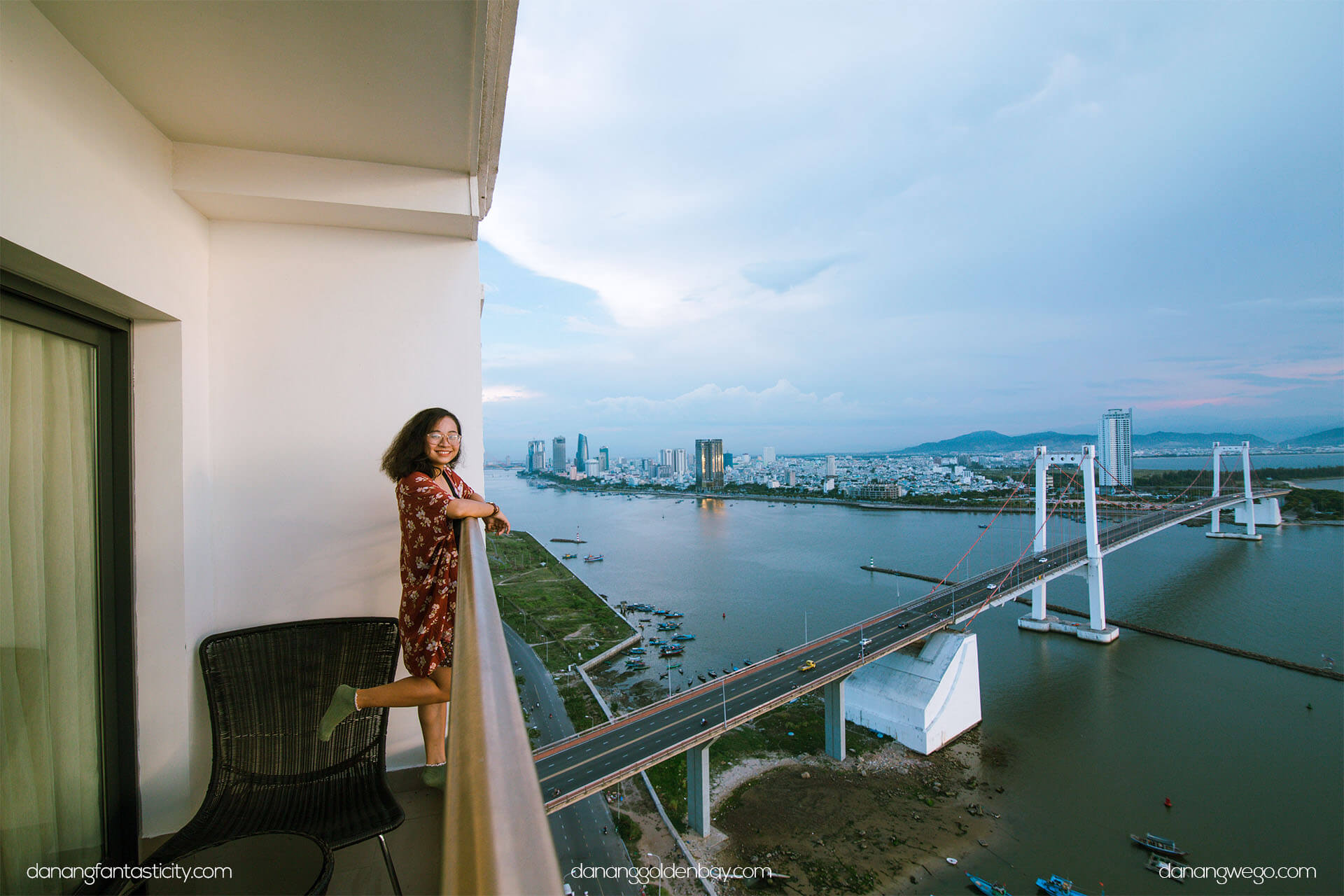 I was fortunate to be in a room in the West side, when every afternoon I could see the sunset on Thuan Phuoc Bridge, as far as Hai Van Pass. Although it was raining when we were staying there, it was still beautiful and majestic. The other rooms of the hotel also have views of the Han River, you can enjoy seeing the change of the city center from dawn to dusk. Or many rooms also have view to the east, you can watch the sun rising from Son Tra Peninsula.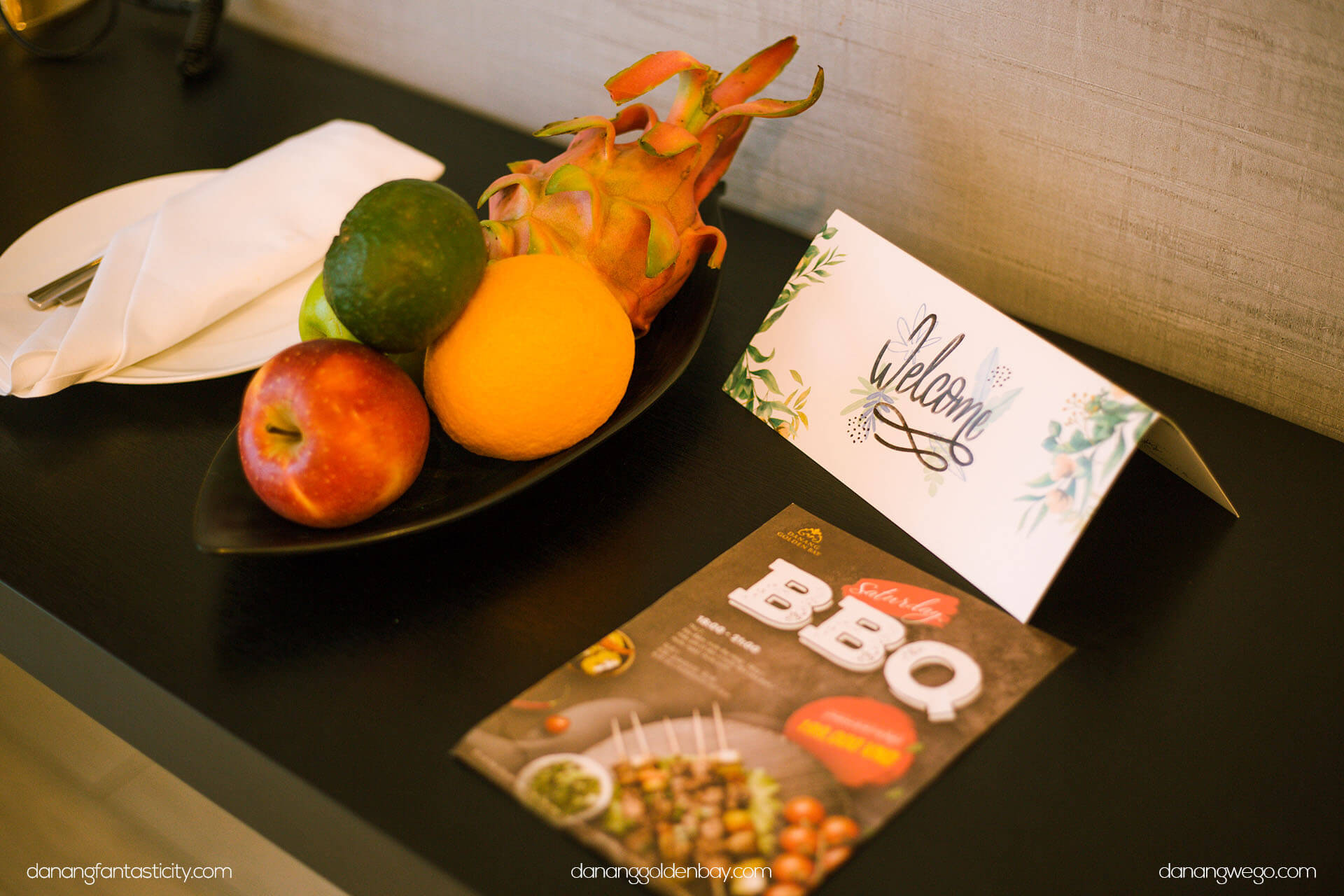 When I first checked in, I also received a letter of Welcome from the hotel; the hotel really took care of its customers very well!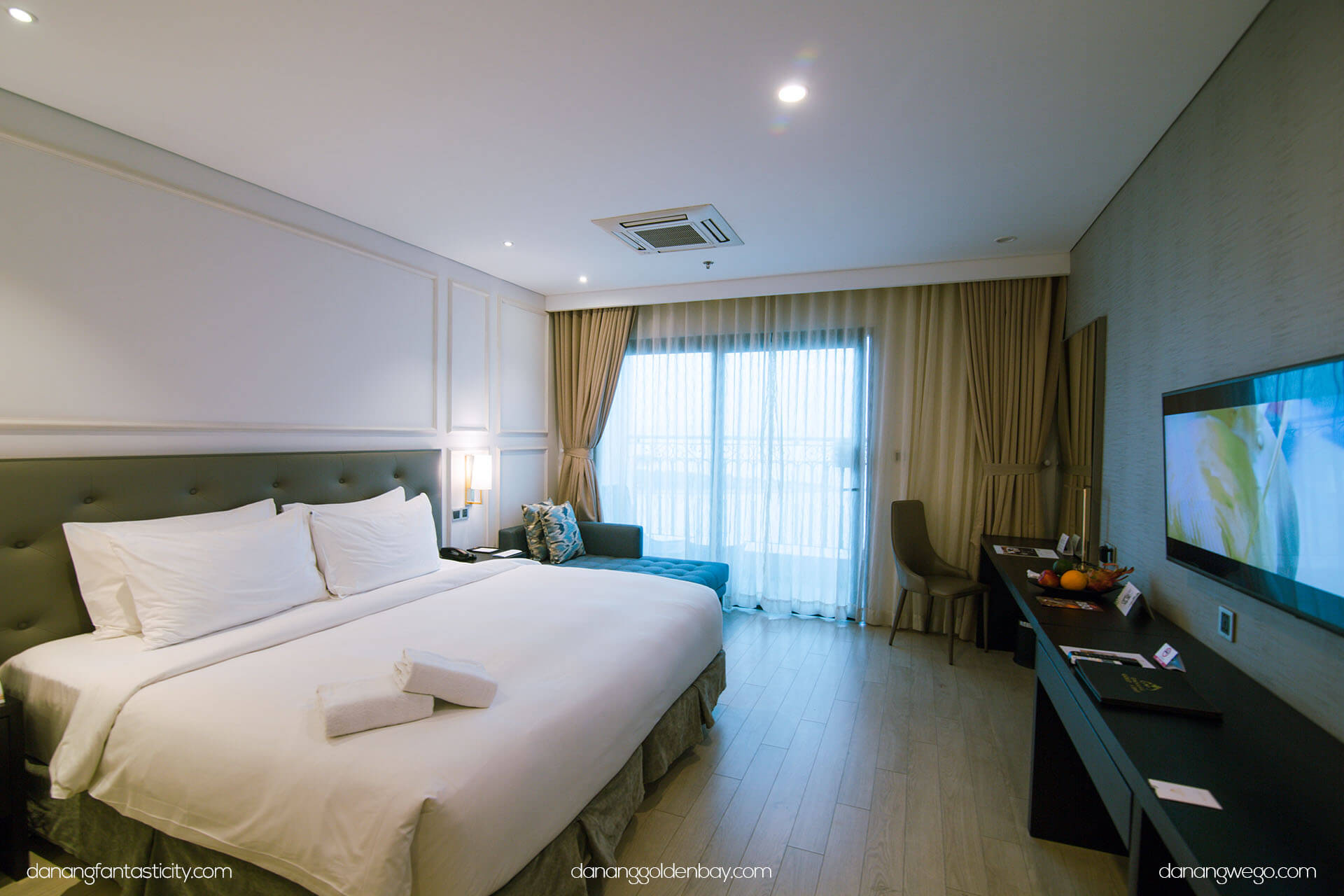 And of course the room was amazing. The interior of the room at Danang Golden Bay is all inlaid with gold, very modern and luxurious. As a 5-star hotel, the rooms are fully equipped with comfortable furnishings, services, etc.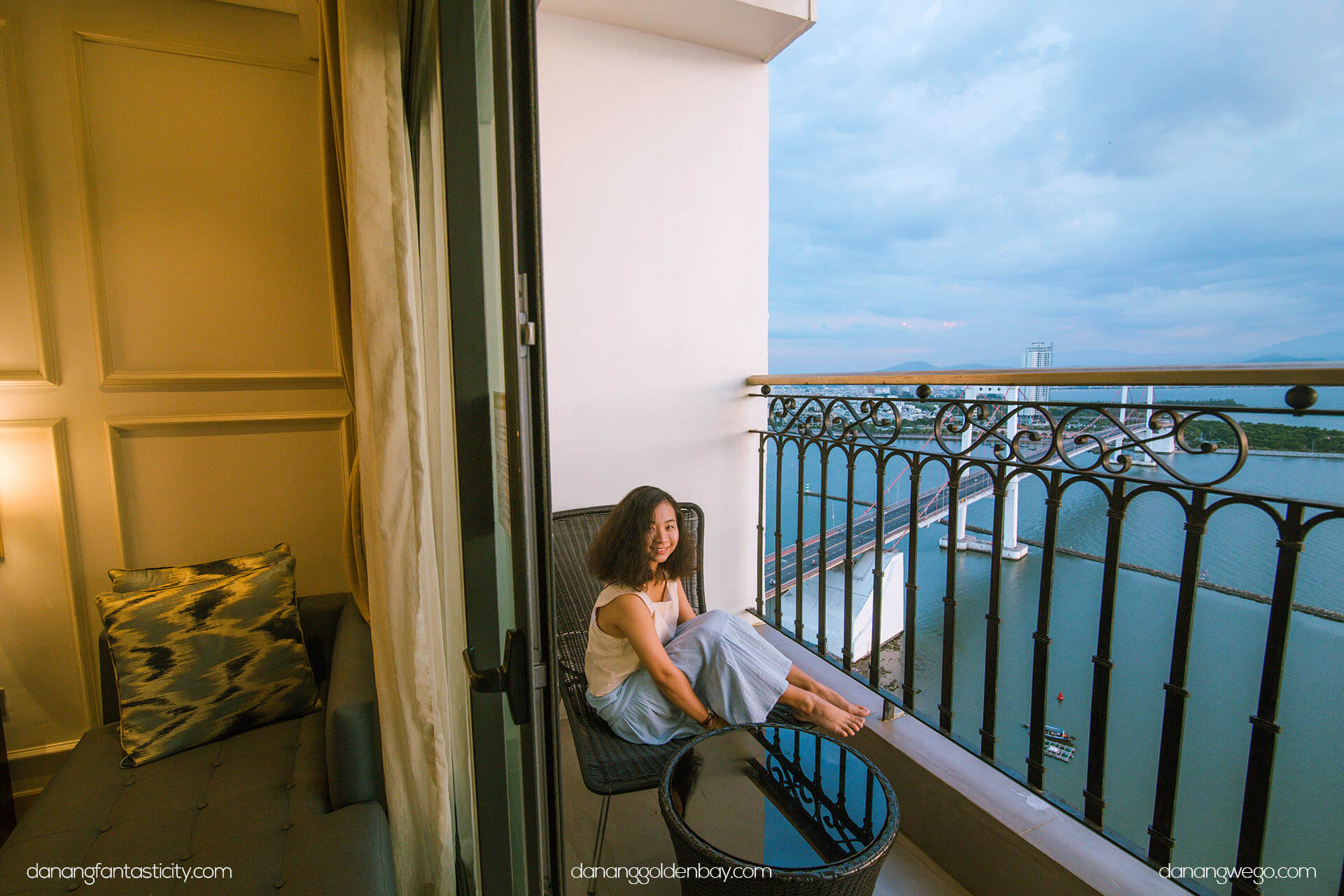 Just in the room, I have found many beautiful angles to take photos here.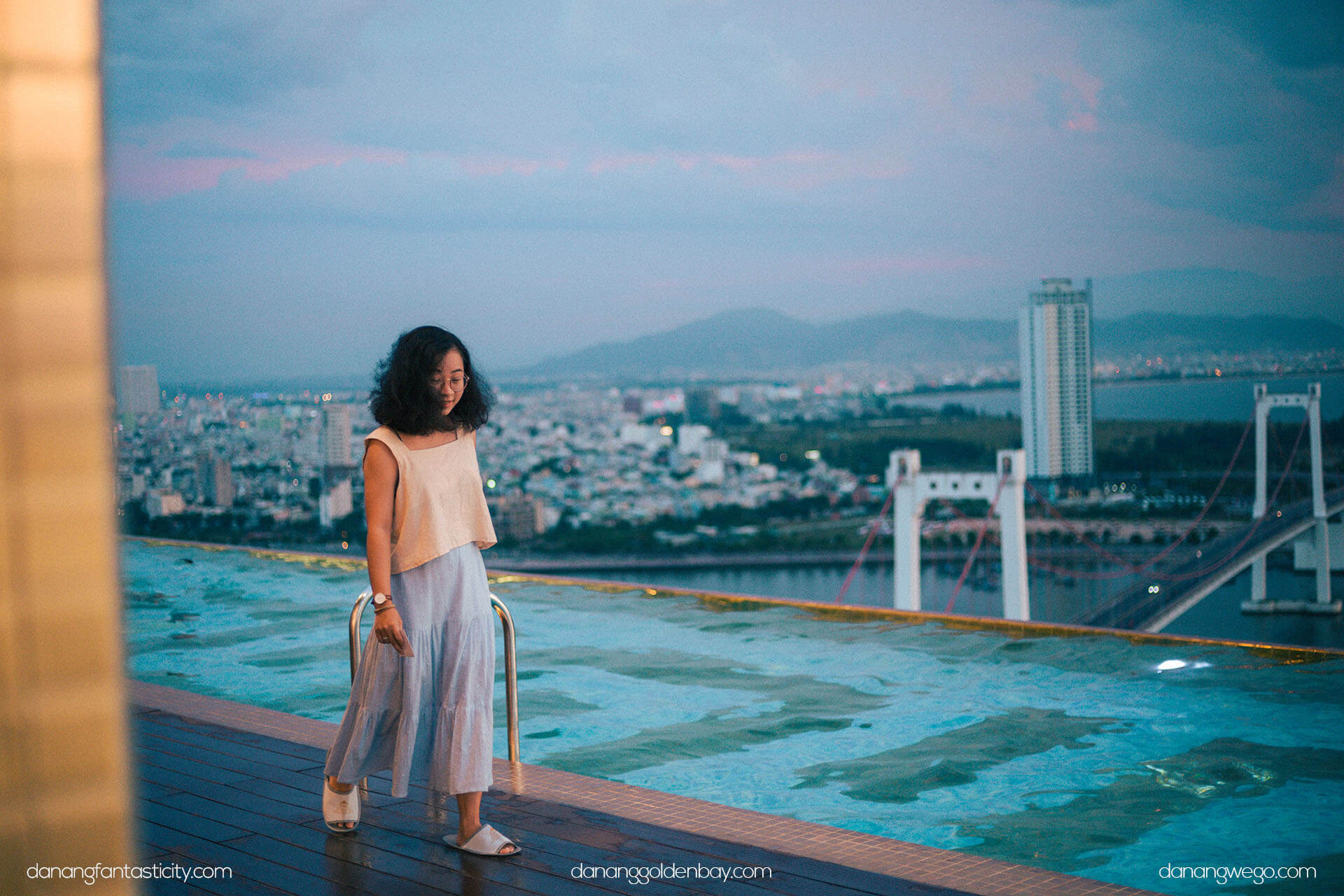 Naturally one of the main purposes when coming to Danang Golden Bay Hotel is to experience the gold-plated infinity swimming pool that is the most unique in Vietnam.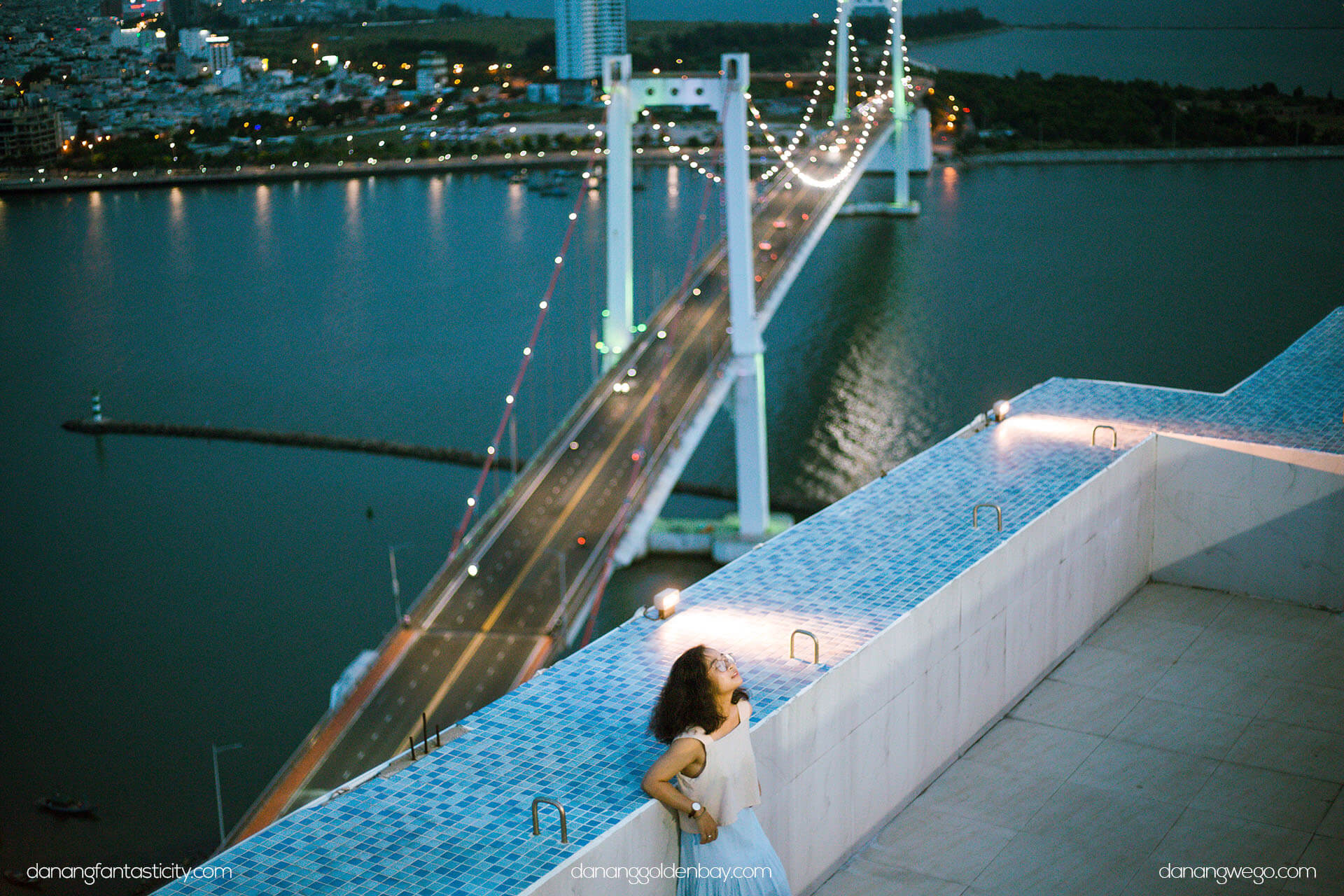 The swimming pool is located on the 29th floor and is plated with 24k gold with special design, and you can see the whole city of Da Nang here.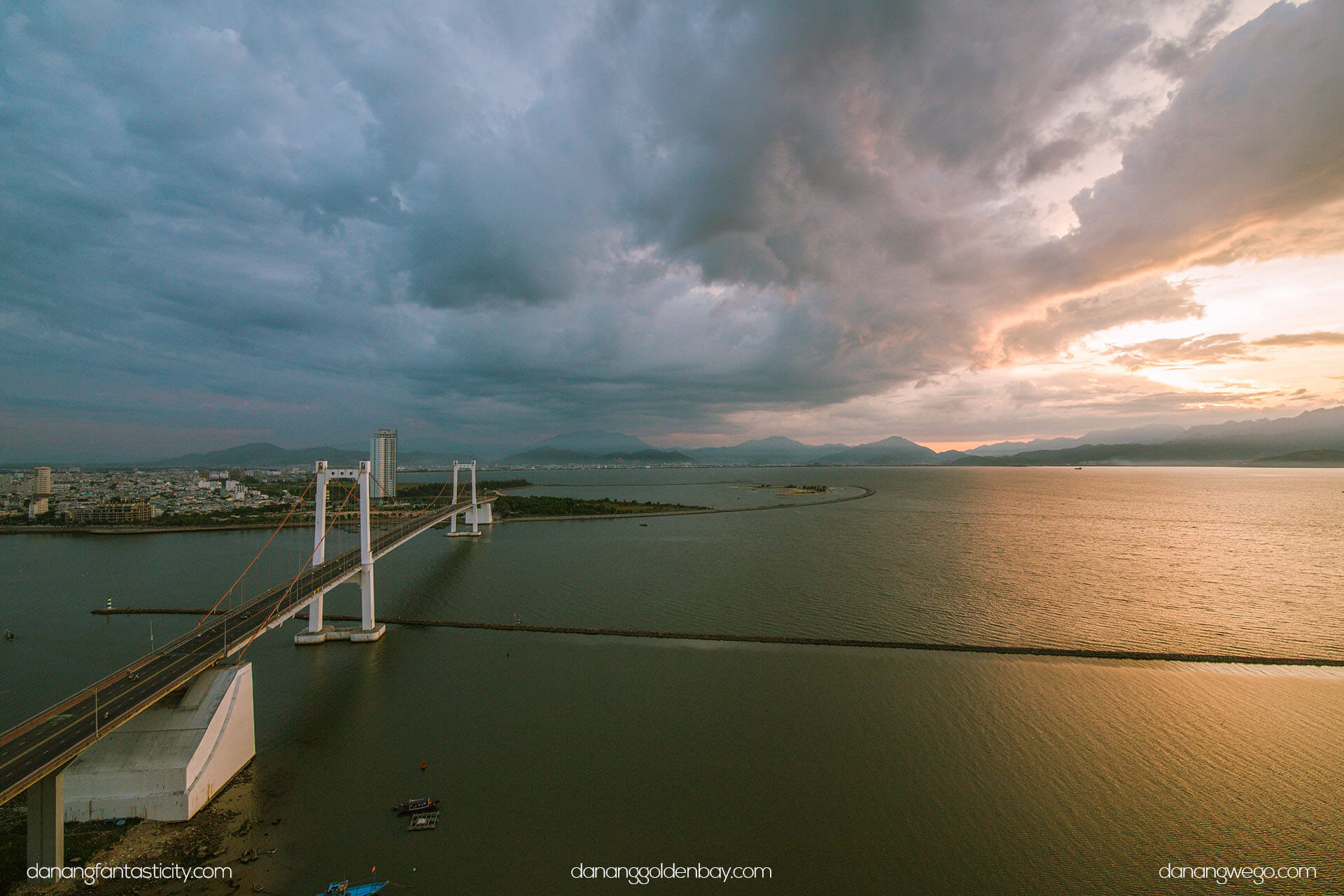 Once watching the sunset from the infinity pool, it was an especially unforgettable experience! As you swim, you can enjoy a variety of snacks and drinks at the bar.
Danang Golden Bay also has many other interesting services such as spa, gym, and restaurants with sophisticated cuisine. Well, from the hotel you can explore many interesting destinations as well, such as Wonder Park right next door, with models of the wonders of the world.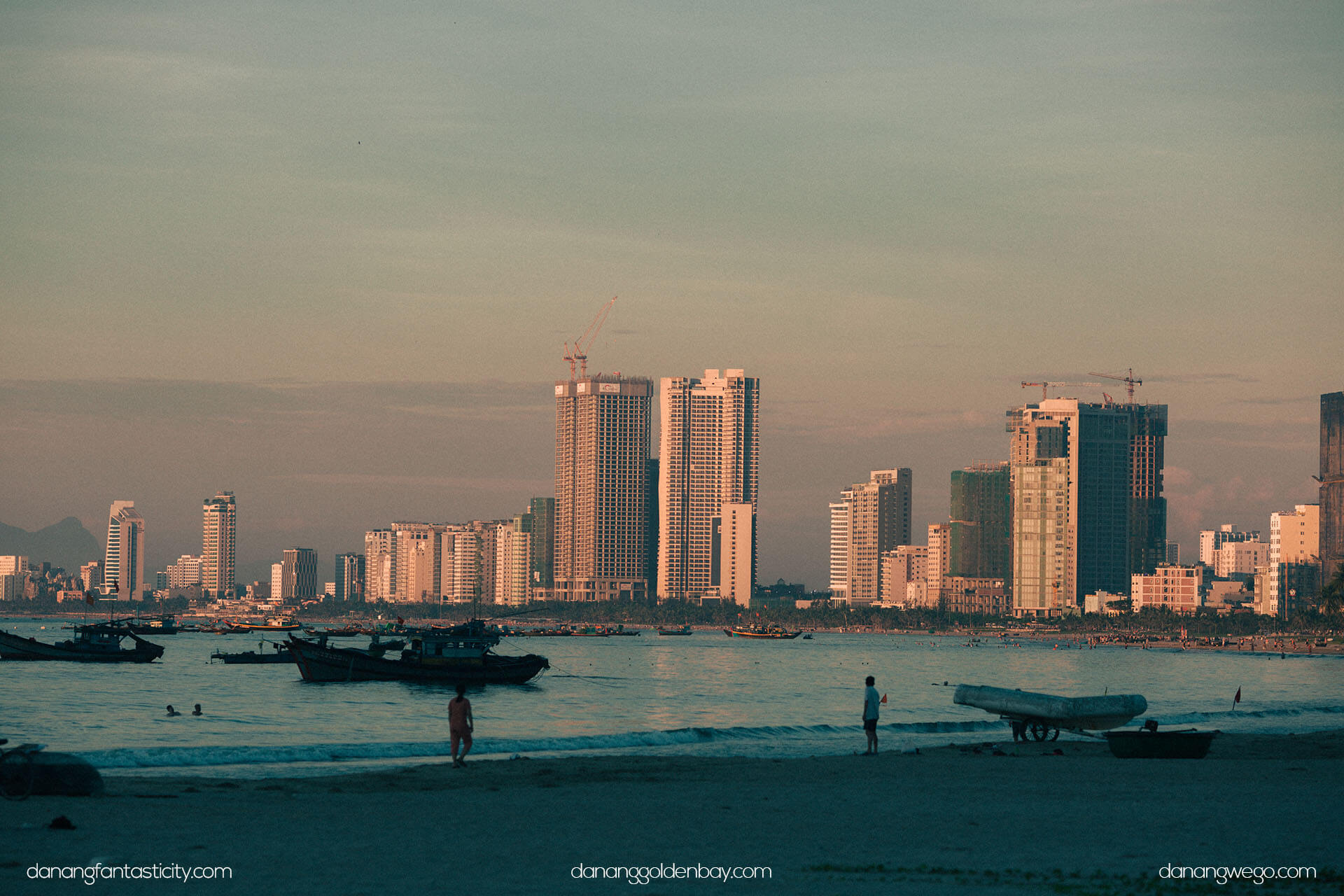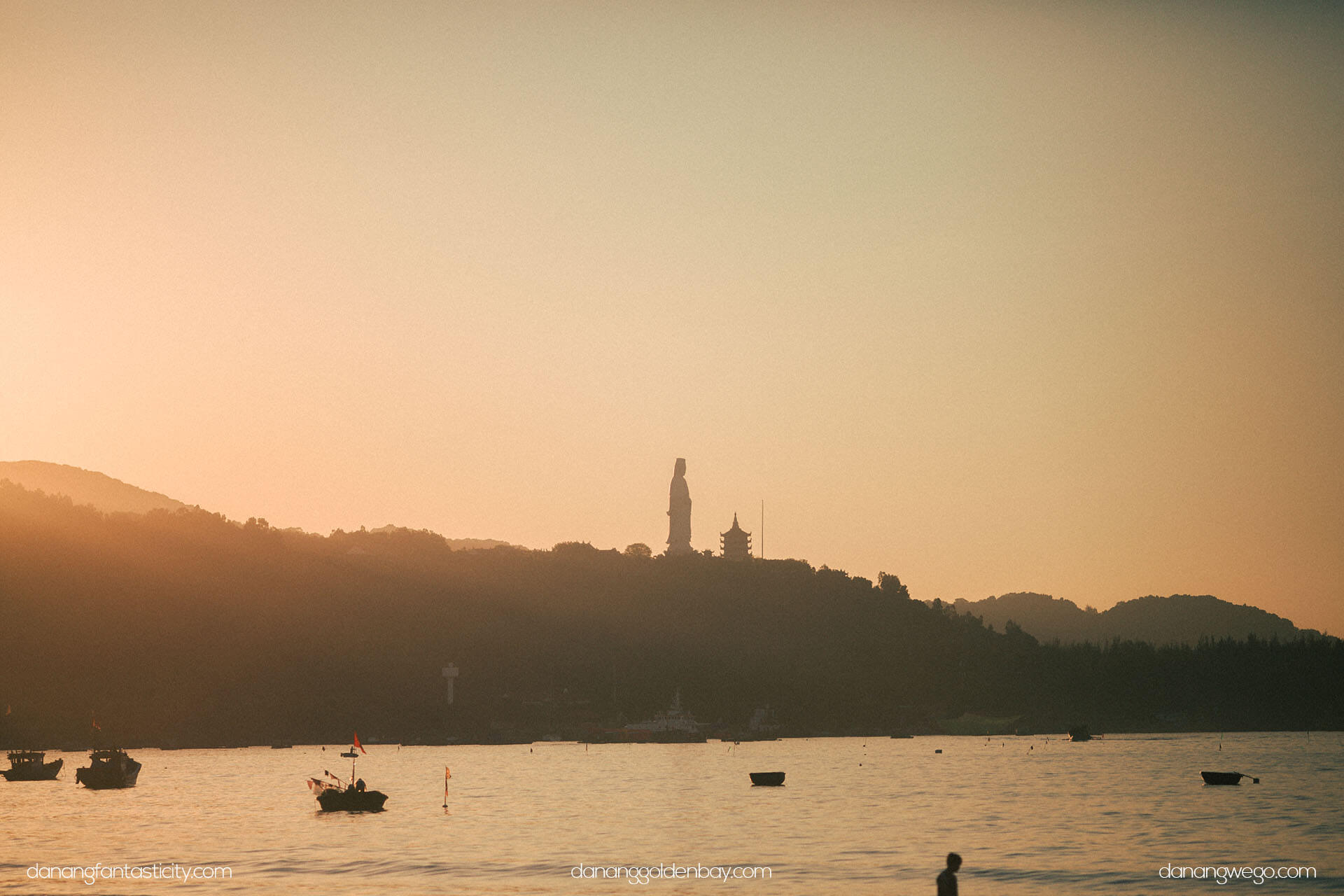 Come here and take beautiful photos. In addition, we also rent a bike to explore Son Tra, go to the beach, or stroll along the river. Danang Golden Bay Hotel is very convenient for us to travel and explore the destinations of Danang!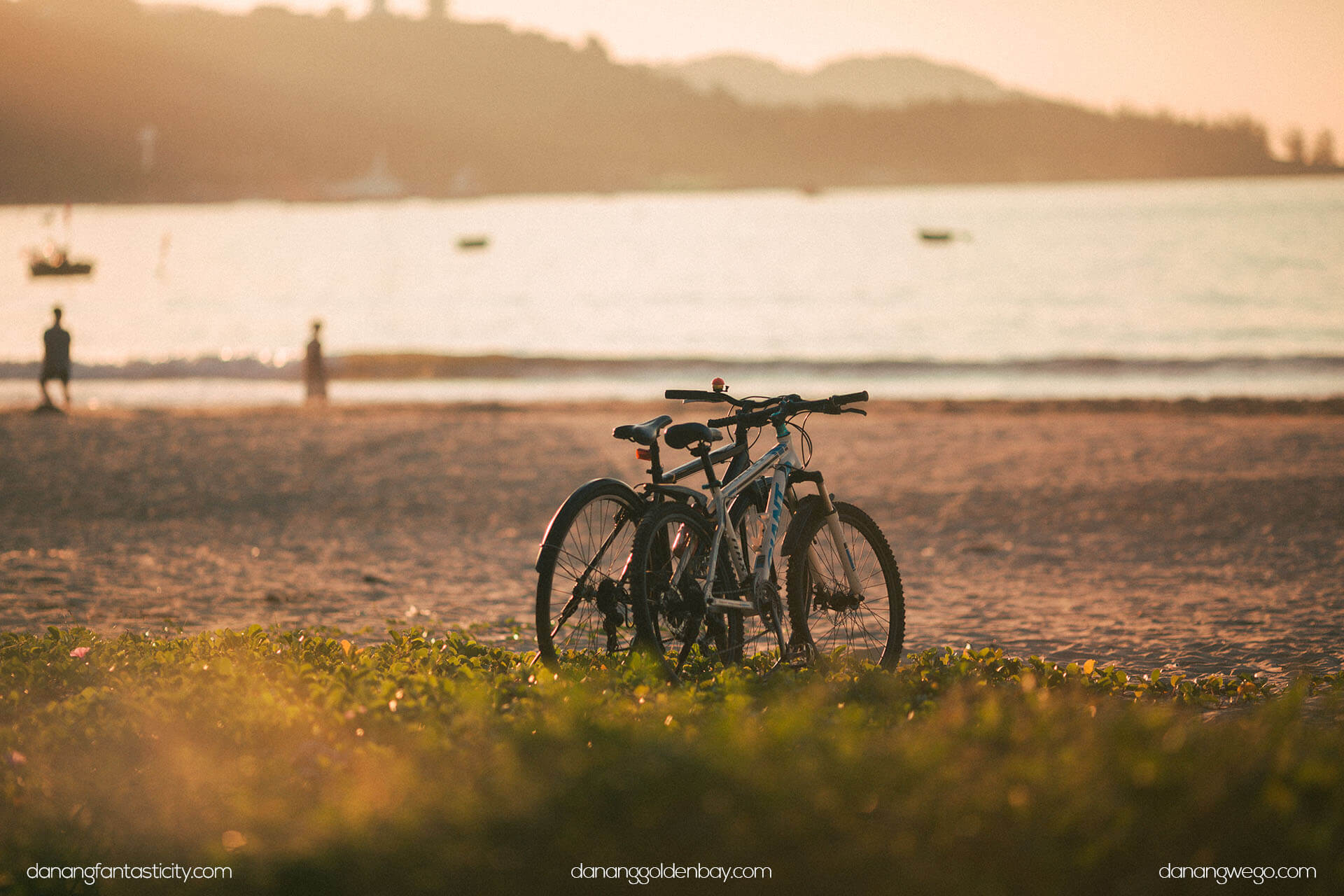 Don't miss the sunset watching experience from Danang Golden Bay!
Special thanks to Hoàng Điệp & Ngọc Trâm (IG: _the_phan_)
Latest Posts