Wellness Travel – New inspiration from travelling
By: An Binh
A trip may not completely change a life, but stepping outside of the "default zone", relaxing the senses and emotions, experiencing balanced therapies are a way for people to slow down, purify and refresh ourselves…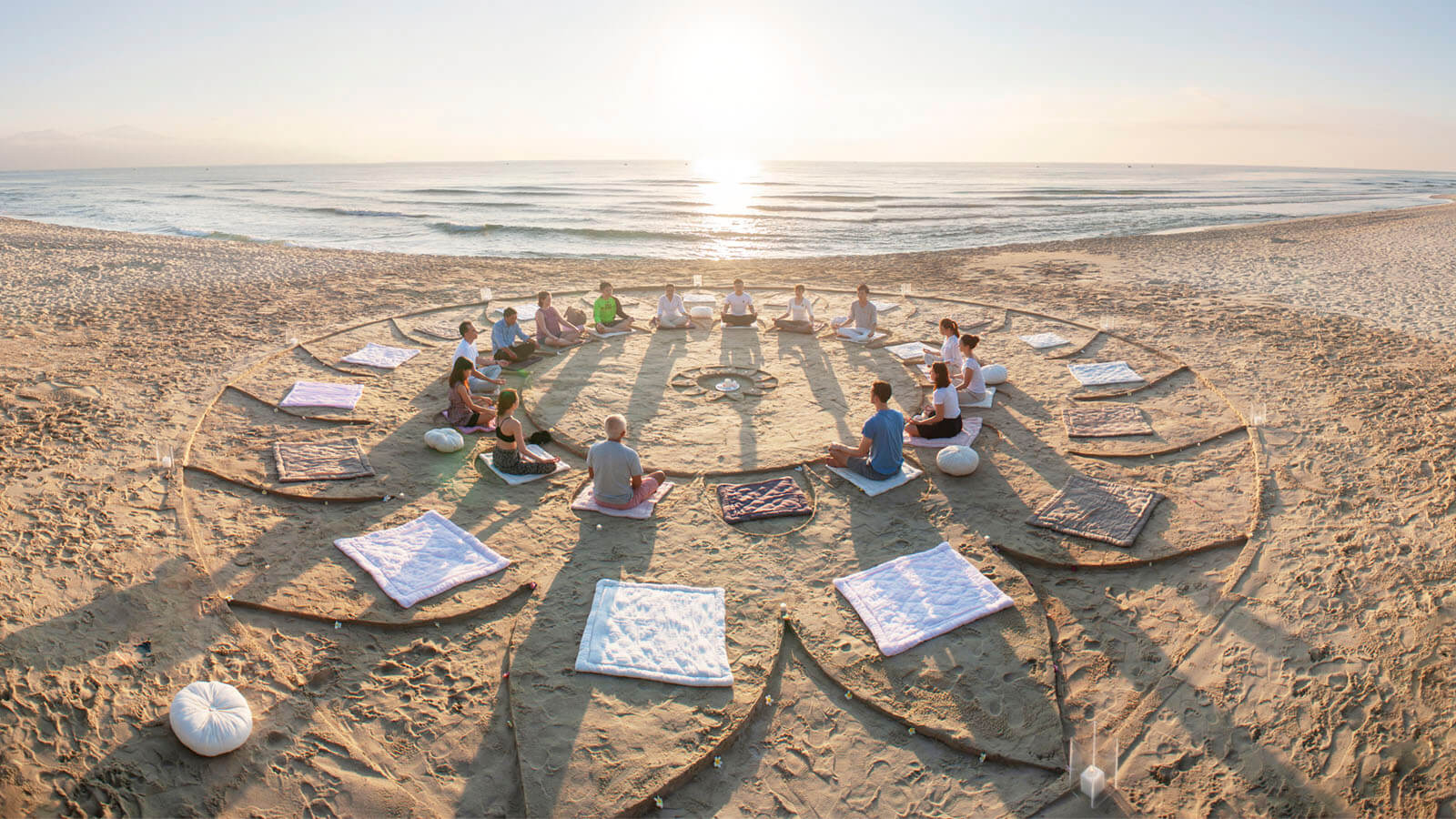 Recently, the world tourism industry has changed rapidly year by year in terms of types, products and ways of choosing and enjoying in travelling.
According to the experts' forecast, tourism combined with health care and beauty would become the "dominant" trend in the next few years. A statistic from the Global Wellness Institute shows that the revenue from wellness tourism would increase double compared to traditional tourism and is expected to reach more than 900 billion dollars by 2022, contributing 18% of the global tourism share.
"Wellness travel" is a form of relaxing travel combined with health care, helping visitors to find a physical and mental balance.
Specifically, when taking a wellness vacation, visitors will be able to immerse themselves in nature, enjoy health therapies such as meditation, yoga, messages, and have a different, healthy diet every day which could help detoxify and purify the body.
Slow Travelling
An interesting shift is taking place all over the world. From the need to travel quickly and conveniently by modern means, many tourists are choosing the rustic, pure and relaxed journeys for the whole trip, such as cycling around the continents.
They "cancel" with a lot of plans, pause all concerns, go to farms, stay and work there. In the morning, they wake up to practice yoga, meditation, jog, and cook with the natives. Funding for these experience tours is higher than normal tours, but more and more people want to participate, especially those who are working, or at middle age. That is why the tourism revenue in the last two years has grown quickly.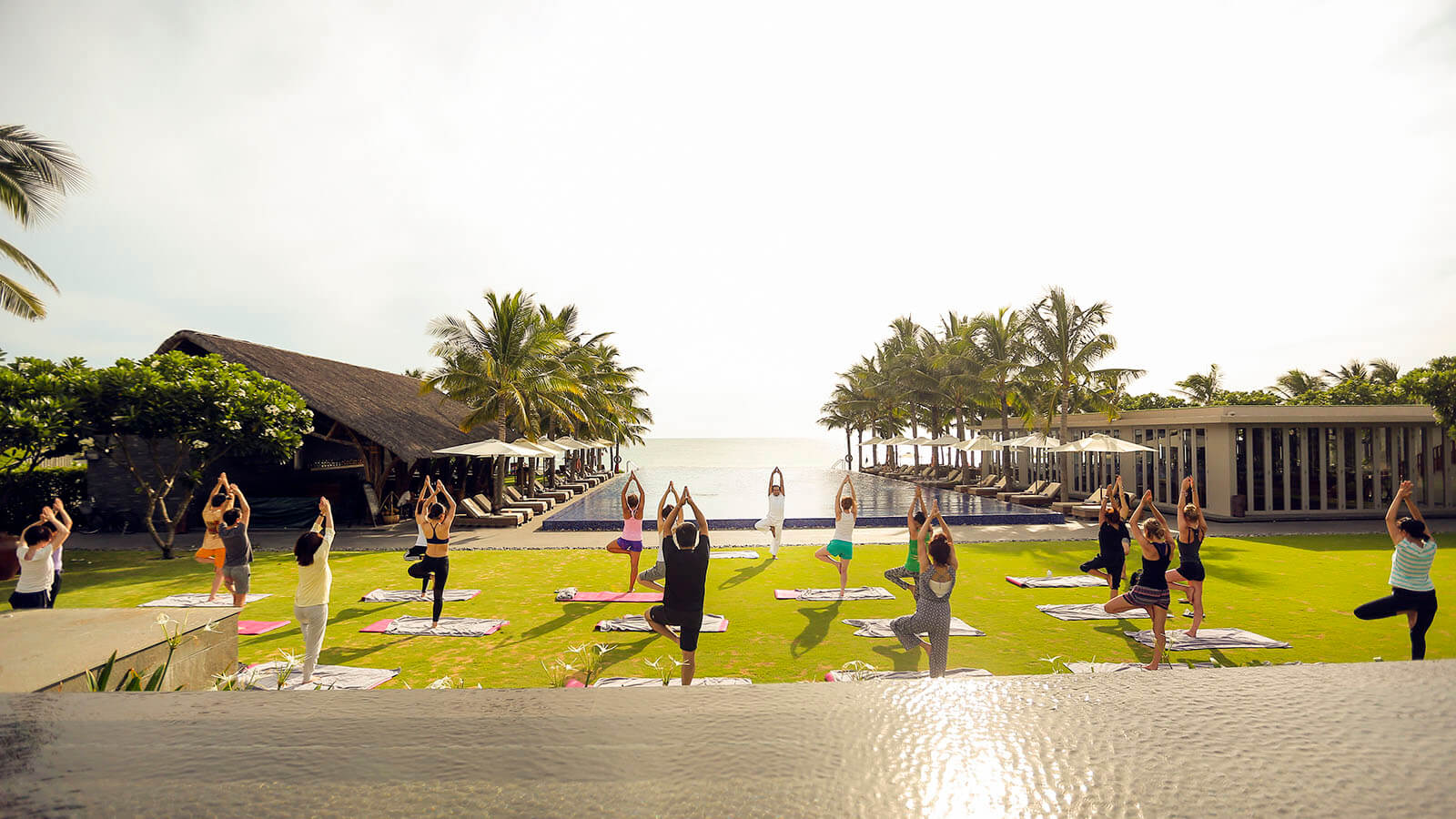 Participating in the Pure Mind Yoga course at Aleenta Phuket Phang Nga, Phuket (Thailand), visitors will be taken to the romantic beach of Natai and the spiritual yoga founder Thielenmann will encourage students to recharge and deal challenges in life with 4 methods: anti-aging, detoxification, optimal weight and mental balance; The "Vana Malaysia Estate" treatment course in Uttarakhand, India combines human body and spiritual elements, where visitors are trained to nurture a pure soul, focus internal strength, taking care  and protecting health comprehensively.
All stress and life pressure are relieved; The combination of picnic and healing activities in the Eastern – Western Medicine method, which discover the profound meaning of life from lectures of the locals, is a special attraction of the course "Sunrise Springs Integrative Wellness", New Mexico…
Being far away from home, immersed in the new natural and cultural surroundings, feeling everything around slowly, relaxed, wellness tourism was born to satisfy those expectations of tourists.
Travelling to keep the youth
The underwater meditation course in Amanbagh, Rajasthan, India usually takes place from the beginning to the middle of the year, with each course lasts 21 days.
This is a high-class wellness tourism program using an anti-aging treatment inherited from the Ayurveda beauty method of India from 5000 years ago. Each tour will be instructed by a personal health care professional to follow the treatment, including body detox, purification and proper diet, yoga, and meditation at a temple located deep in a canyon built in 17th-century.
This course costs more than $6,000, is classified as a luxury tourism, but many women choose this to improve their body from deep inside, become healthier and gain better physical endurance with rejuvenated skin. Tours designed specifically for women have increased sharply in the past year compared to other tours, and are expected to become a new inspiration for tourism in the next 3-5 years.
This trend is very popular in Japan and Singapore, which countries have an aging population and strong economic.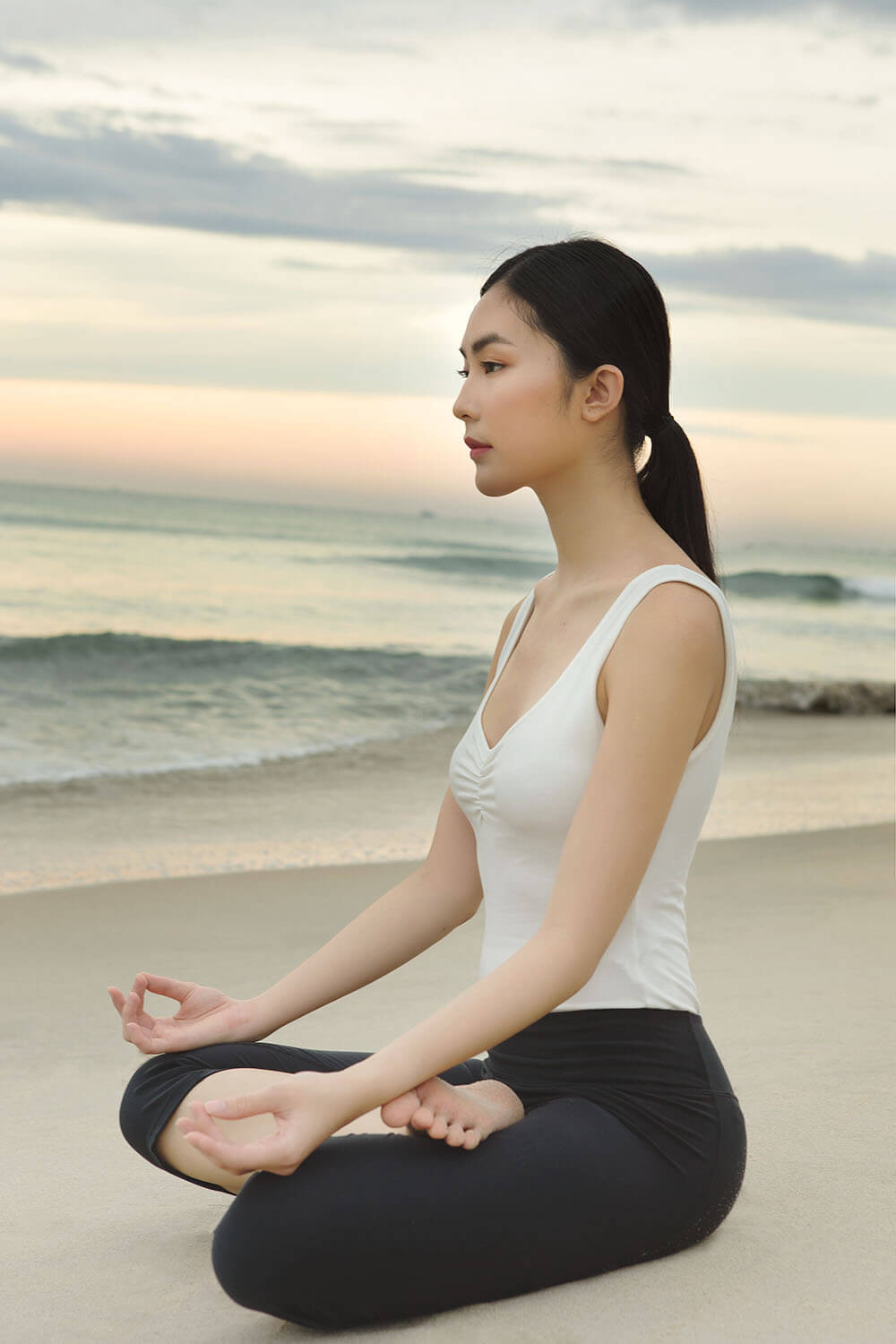 Specially, the women who have devoted themselves to working hard, or caring about their families, have the need to improve their health, enjoy their joys, happiness, and recapture their youth.
Weight-loss tourism is also being considered a unique type of travel, suitable for destinations that have mountains and sea. Not only do they follow a diet in a resort, tourists participating in tours will also be coached by experts on exercises such as jogging on the beach, swimming, climbing, etc.
Nowadays, there are tours for middle-aged guests designed with very attractive contents, because this group of customers has high affordability and strong needs to be experienced and enjoyed. Wellness, beauty, happiness is all that they would seek in every trip. Therefore, the development of services focused on the elderly and women market is gradually becoming a potential trend to be exploited and expanded.
Inspirational travelling
In Japan, some companies and corporations try to create a forest campus within the building so that employees can take advantage of the feeling of being in the forest, immersed in nature. This kind of relaxation is very "hot" in Tokyo.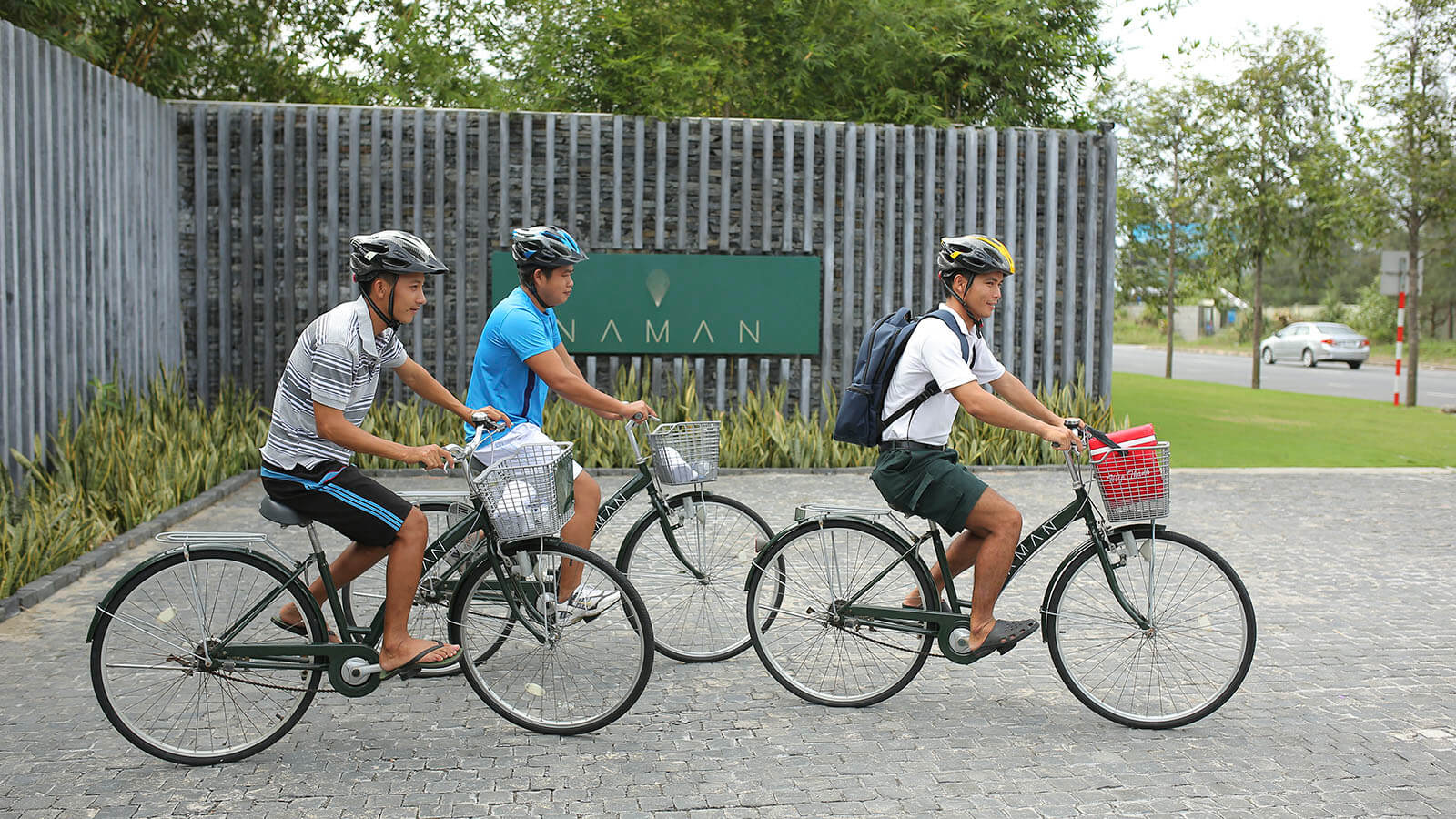 Besides, many company leaders design some programs so that employees can work anywhere, work while traveling, visiting, entertaining and experiencing. Because they believe that is the way to make employees constantly creative and bring new and breakthrough results at work.
Preventive health is also a factor many companies are currently concerned about. Instead of requiring employees to come to the office, leaving them to work outside is a very "humane" and wise solution.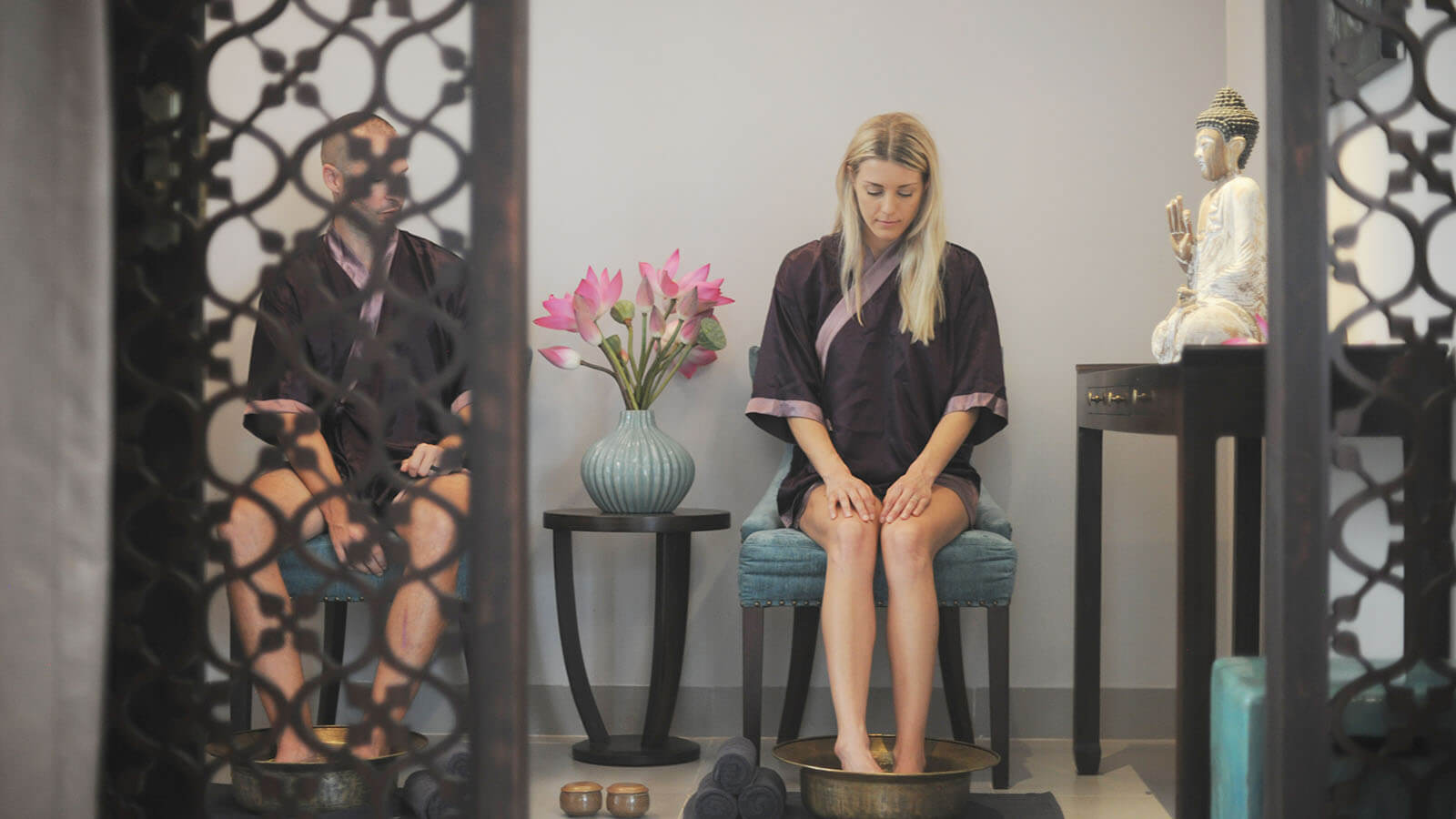 Working combined with tourism (also known as online work travel) is the "trend" of the top 100 largest companies in the world. This trend is having a strong impact on the expansion of services for accommodation businesses, including the creation of ideal working space for tourists, as well as participation in works to regenerate energy, inspire new ideas.
This also led to the development of tourism associated with science, education, academia and volunteering. Some countries have incorporated this tourism trend into long-term national action plans such as Thailand, Indonesia, South Africa, Nepal, etc.
Opportunities for Da Nang
If in 2013, wellness tourism has been seen in 63 countries, then 5 years later, it has been found in more than 100 countries. In Asia alone, there has been over 270 million wellness trips. Vietnam with diverse natural and ecological systems has the potential to develop this new trend strongly.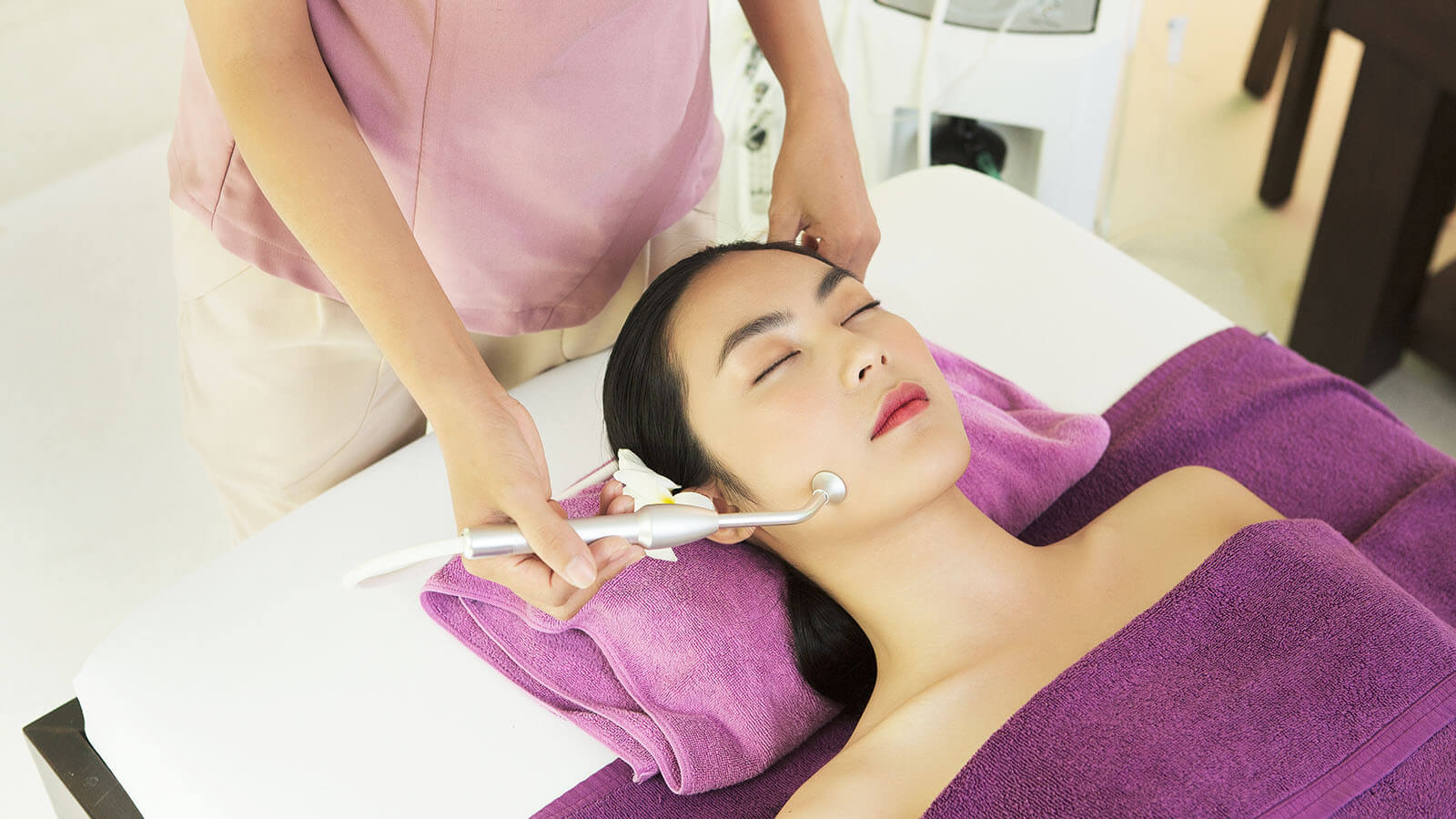 Among them, Hoi An, the neighboring city of Da Nang is highly evaluated for its factors that suit the "Wellness" tourism, ranking among the top 10 best cities in the world in the tourism field in Asia. Most recently, Postmedia – the largest newspaper network in Canada has just made a comment, Da Nang and Nha Trang are two prominent wellness destinations in Vietnam. The Central Coast of Vietnam is ready to become the next major wellness destination in Asia.
Evaluating the travelling combined with health care services, experts said that Da Nang nature has full potential to develop this type of tourism. The tourism industry combined with health care in Da Nang is developing rapidly, with the new projects of many resorts, combining spa, yoga, meditation, jogging … However, it can be seen that this type has not been professionally developed. Most of the wellness tourism products in recent years have been mainly provided by resort units.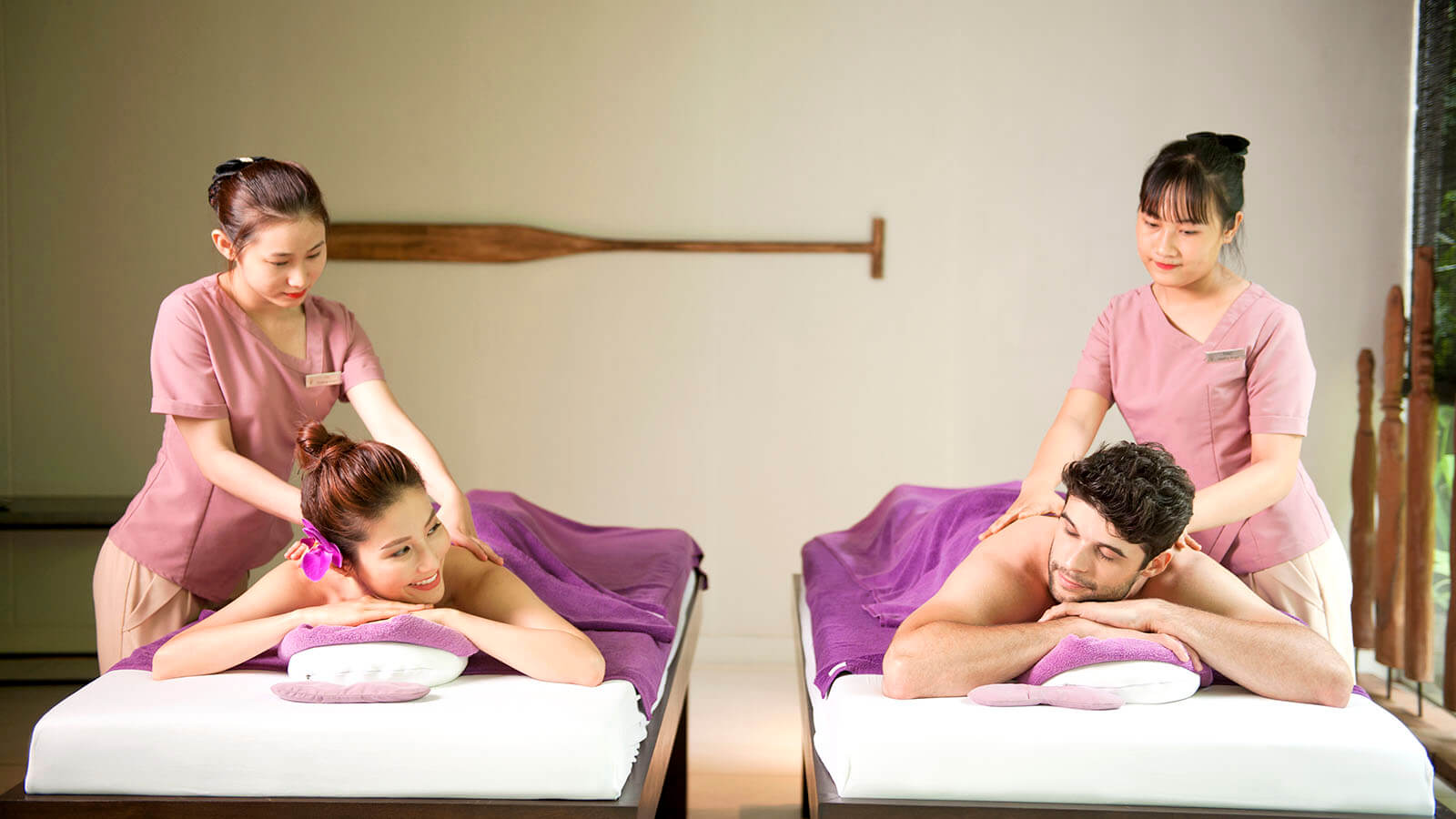 A number of specialized tours have just been developed, there is no connection between destinations to bring a truly unforgettable experience for visitors. There is also a lack of agencies taking responsibility for appraising the quality of these tours.
Therefore, in order to continue to attract more tourists, there must be a serious investment, strongly focused on the visitors' experience, enhancing high quality services. In addition, wellness tourism also requires a more professional team, so in order to ensure the provision of good quality of service, it is necessary to focus on developing human resources having appropriate knowledge and skills.
Address: 28th Floor, Danang Administration Center, 24 Tran Phu Street, Hai Chau District, Danang City
Email: tapchidulichdanang@gmail.com
Contact: 0236.3840.019 (meet Mrs Que or Mrs Thao)
Service pack information on Magazines
Latest Posts