Vinpearl Condotel River Front Danang: International Fireworks show specifically designed for you!
Vinpearl Condotel River Front Danang: International Fireworks show specifically designed for you!
Watch spectacular fireworks, enjoy the essentique food and take pleasure in private space at Vinpearl Condotel Riverfront Danang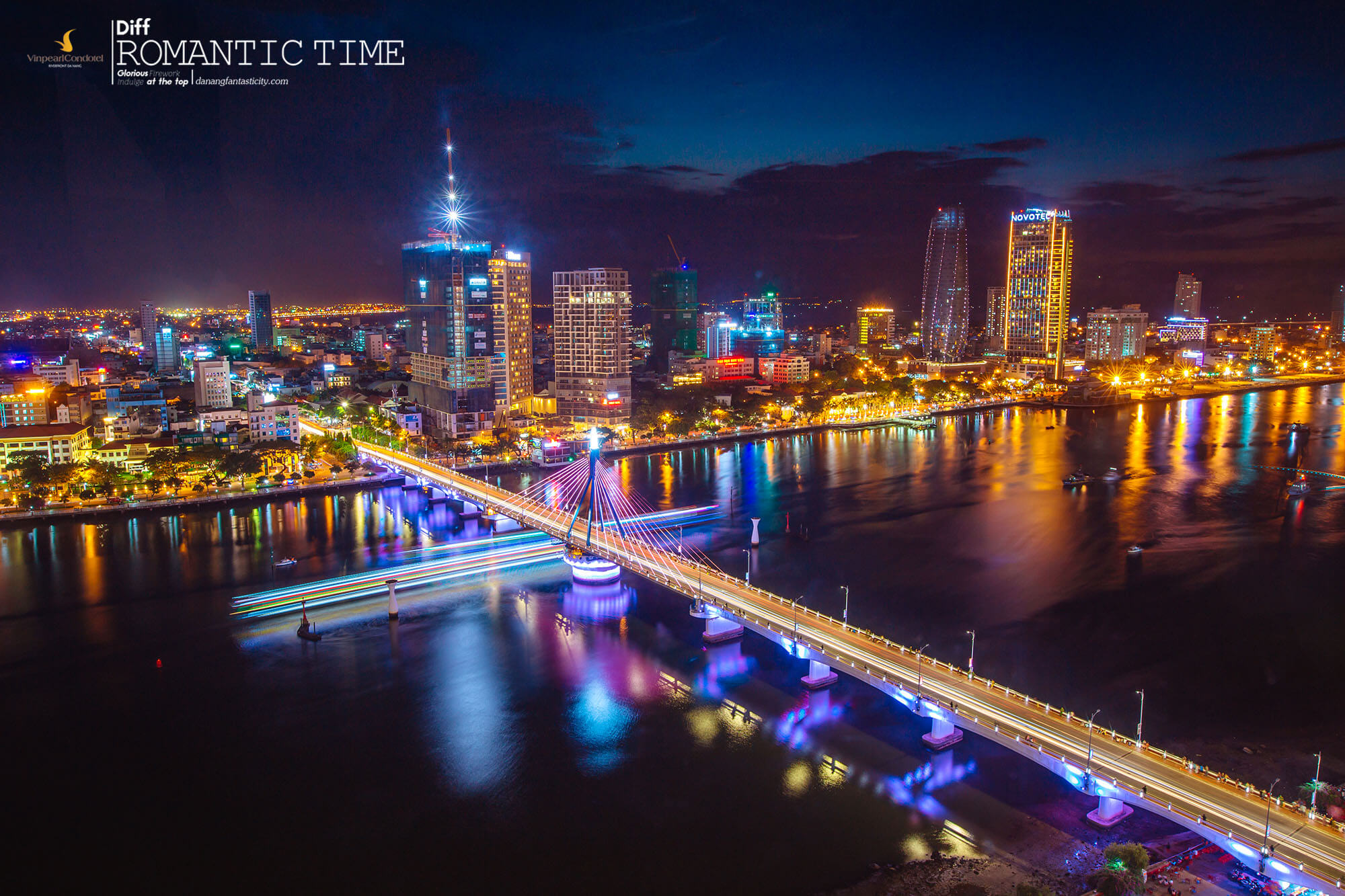 Vinpearl Condotel Riverfront Danang is located right at the modern apartment with unique view directly facing Han River and  Dragon Bridge that enables the guests to have an overview of the whole city.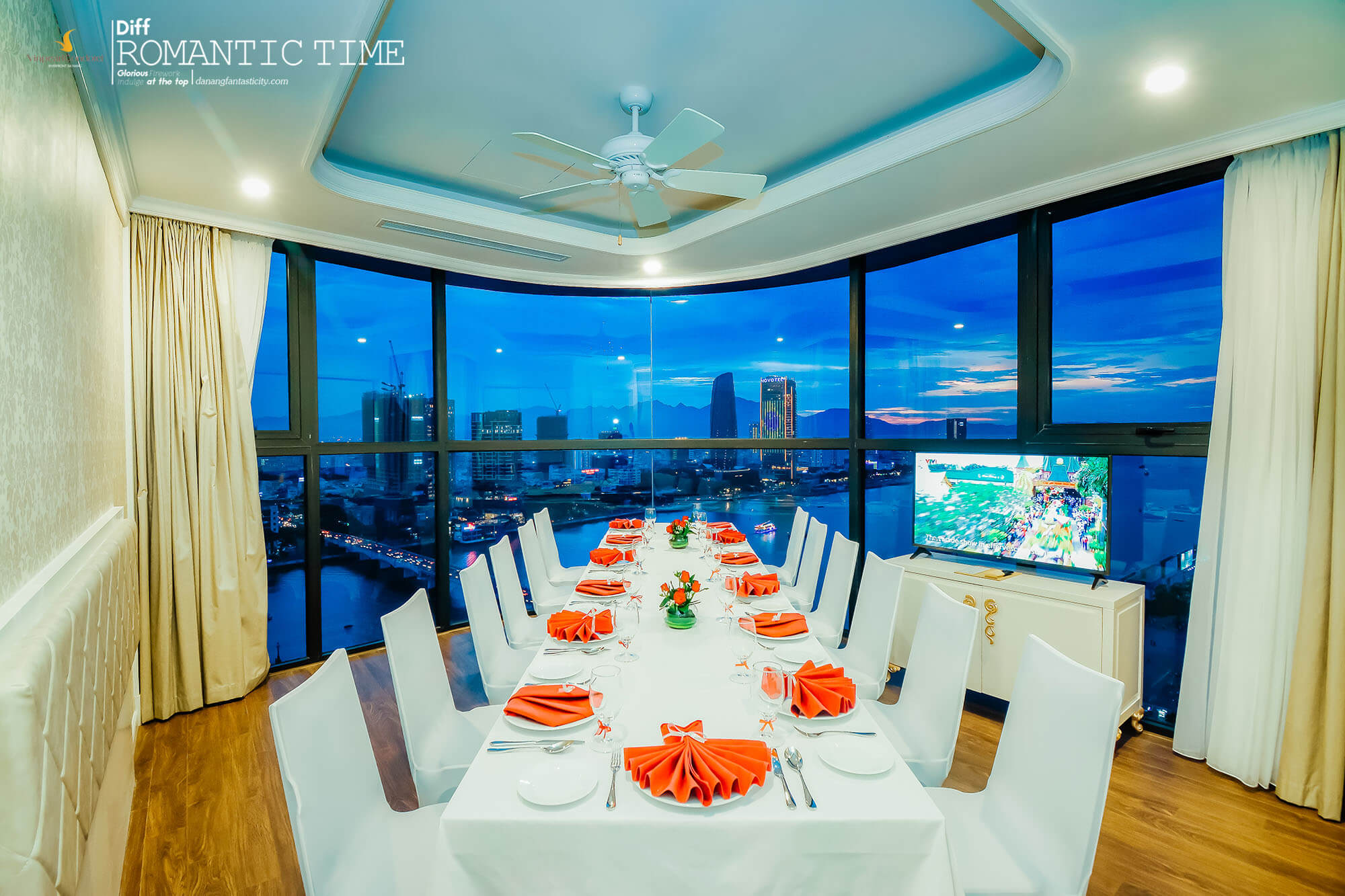 The hotel is built in the style of modern neoclassical architecture with first-class and international-standard designs as well as five-star service and entertainment  to deliver the classiest experiences to visitors.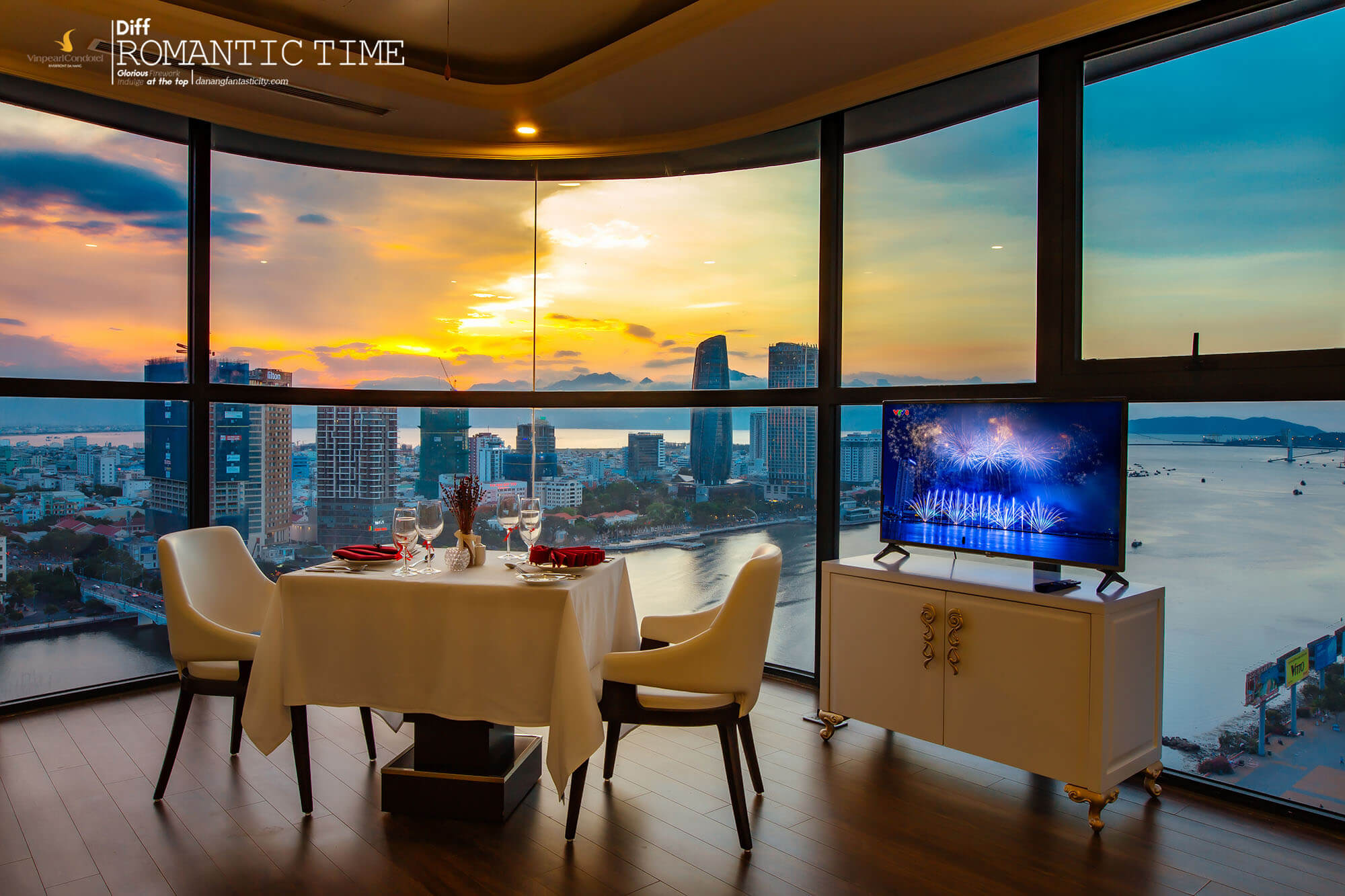 From the window view, the guests can enjoy a panoramic view of the whole Da Nang that will be a unique experience for those who has ever arrived in this "fantasticity".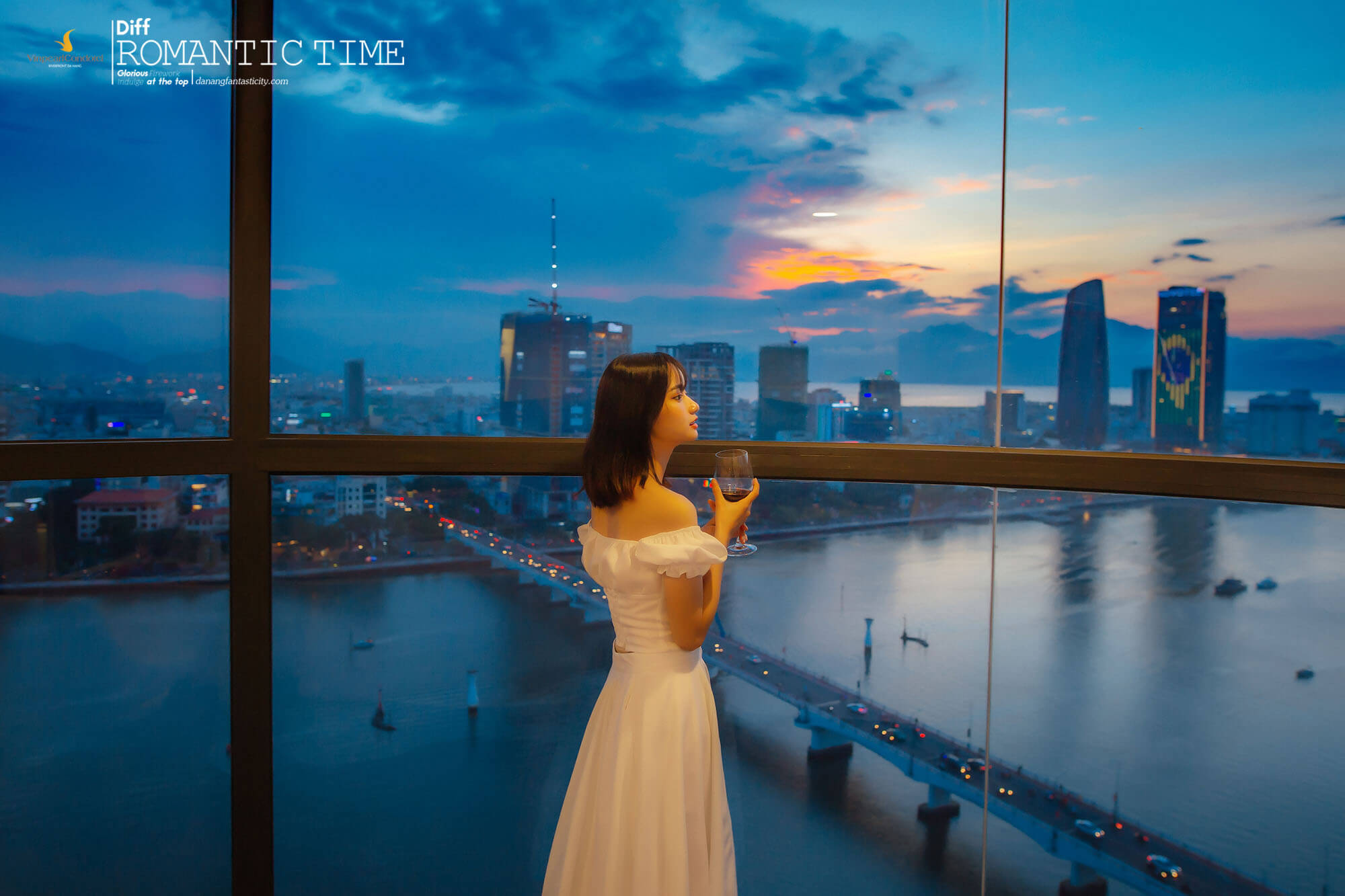 There is nothing more precious than being with your loved one and experiencing unforgettable emotions together such as raising glasses of wine, and immersing in the  romantic sunset by pictureque Han River.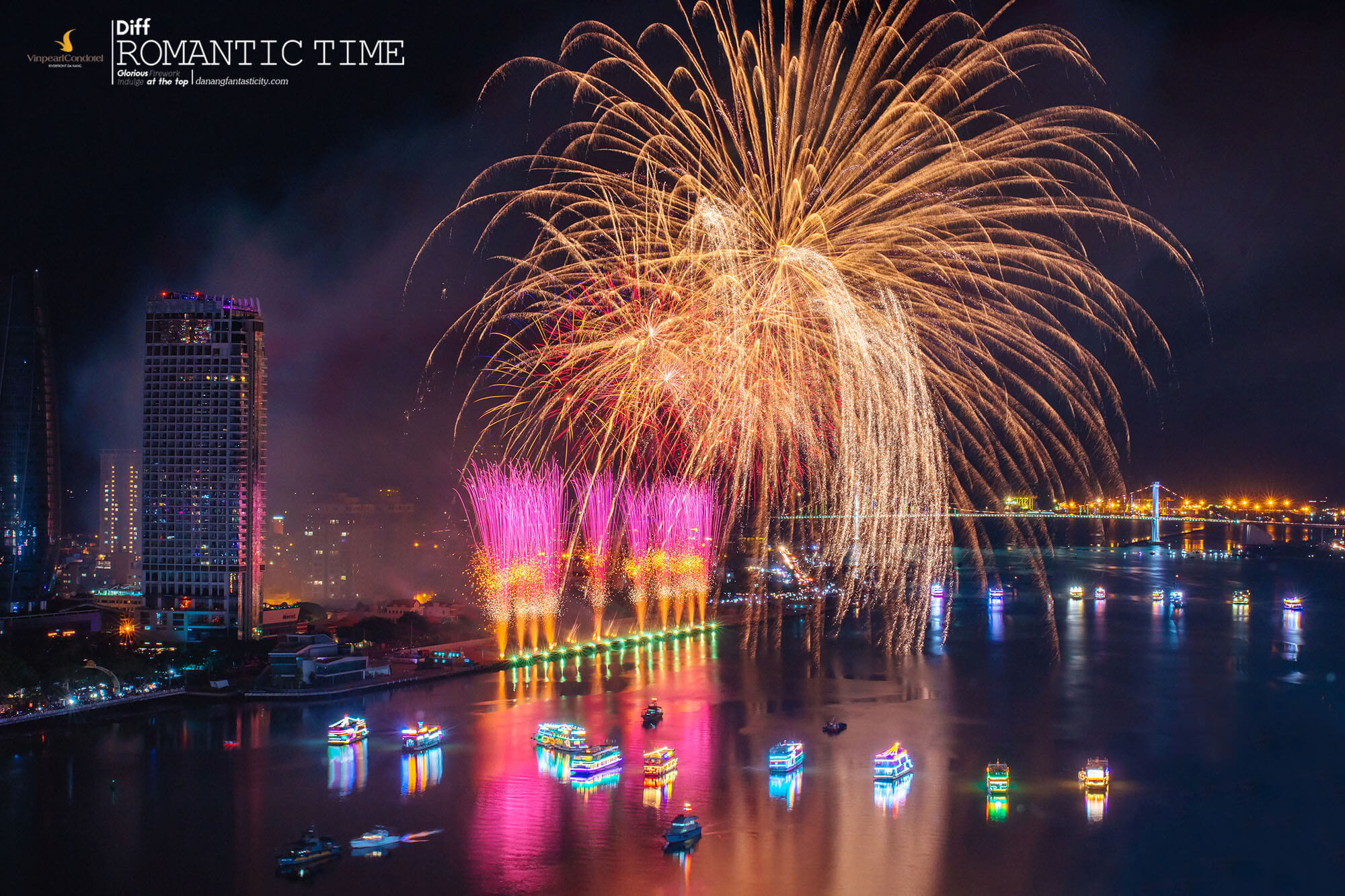 On the occasion of Danang International Fireworks Festival (taking place from June 1 to July 6), it is not surprising that Vinpearl Condotel River-front Danang offers the most beautiful fireworks viewing point in Da Nang.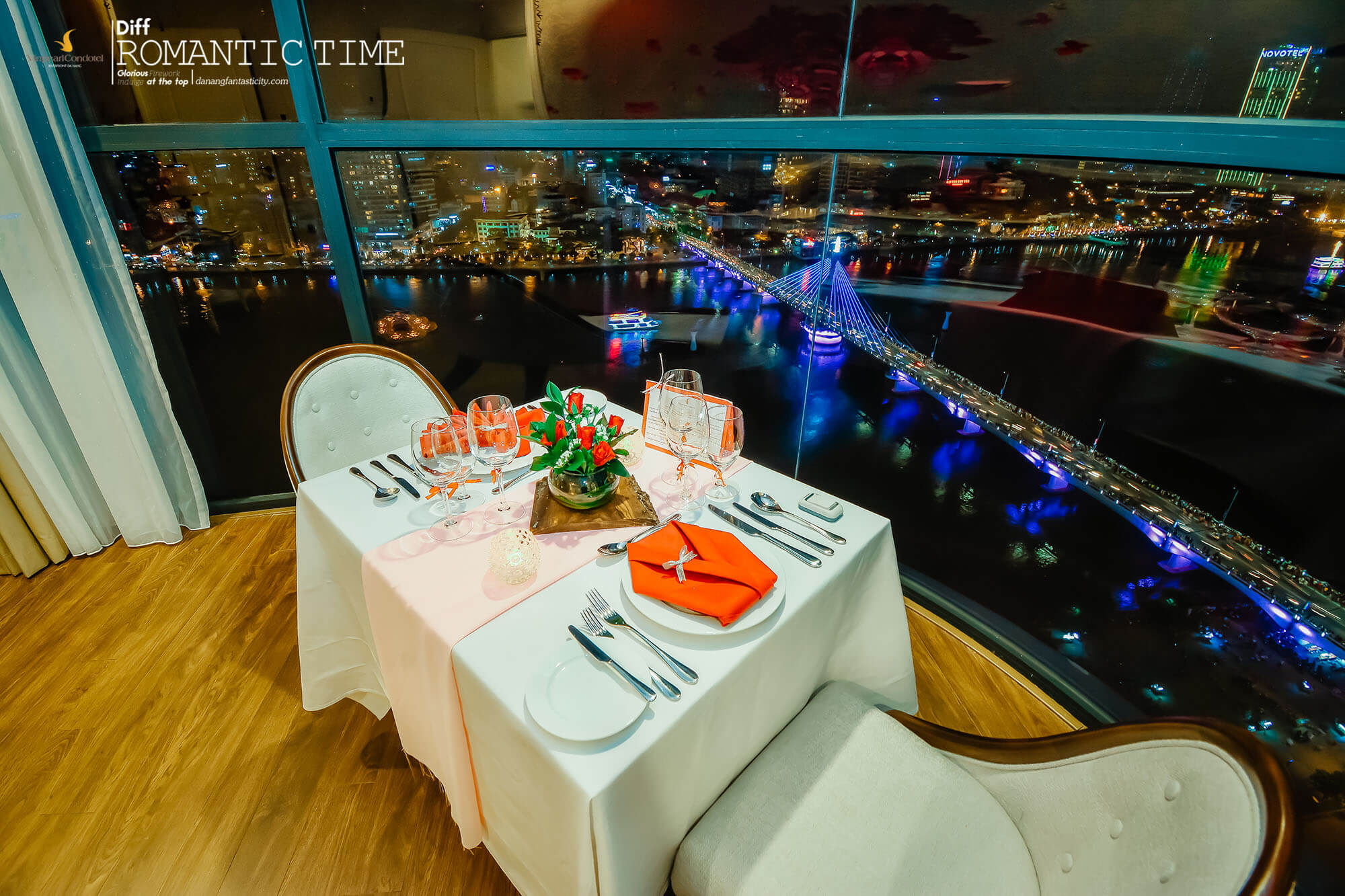 You and your loved ones can fully admire the artistic performance and the installation of lights and color by participating teams, which then paint Danang sky a magnificent fireworks picture.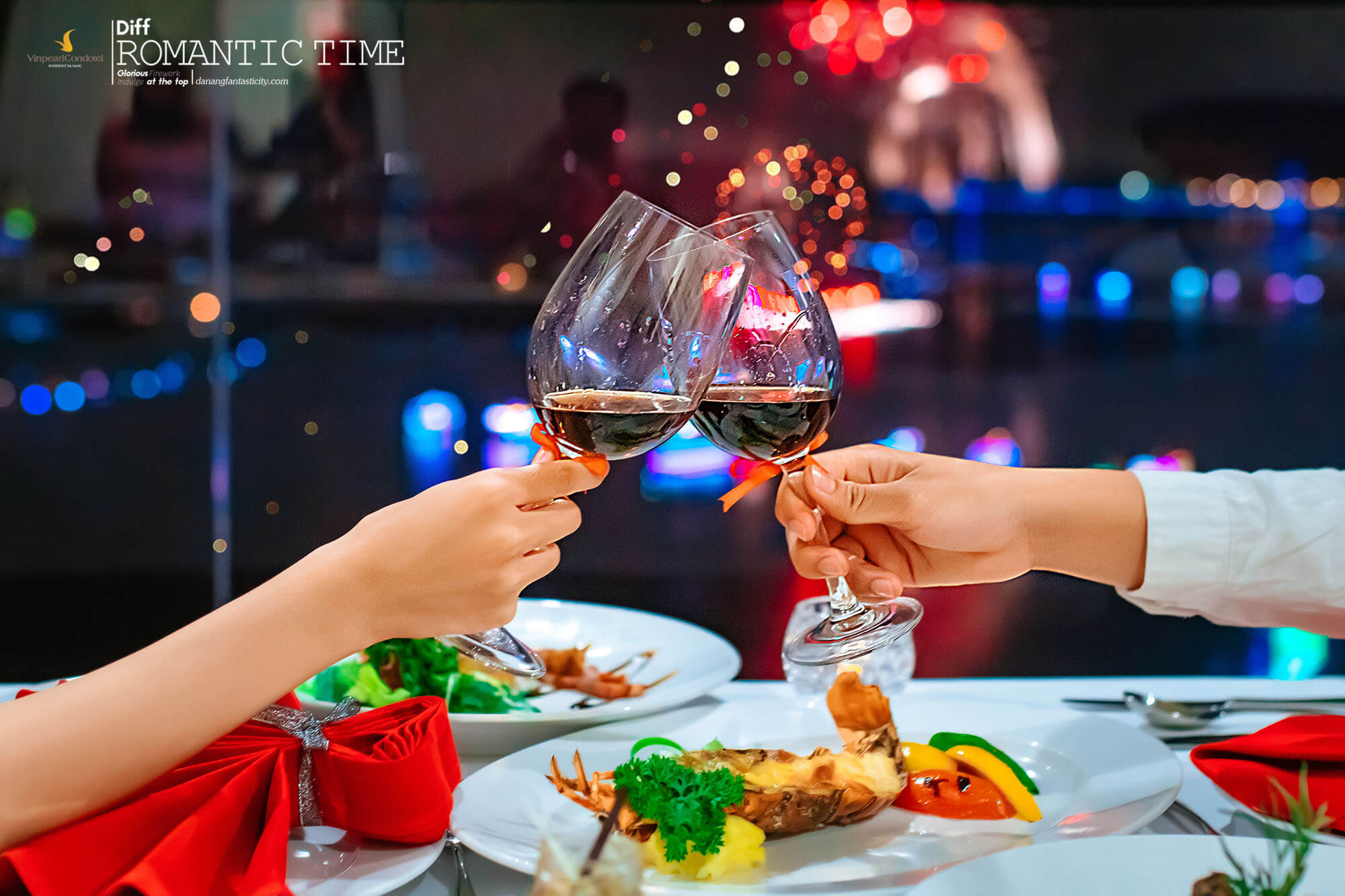 The package room will also include the set menu with premium 'Meat Lover' or 'Losbtes', applied from 18:00 – 22:00 at the "Shining nights":
Set menue 'Lobsters' 4 dishes (the chefs serve right at the table): 2.500.000VND/Pax
Set menu 'Meat Lover' (the huge set with beer tower): 1.200.000 VND/Pax
* Surcharge 15% of the opening and final nights
The fireworks festival has been half way through, with the theme "Stories by the Rivers". There left only 3 nights, namely Finland and France (June 15), China and Britain ( June 22) and the finale (July 6) which are expected to showcase emotional performances and unique culture of different countries to the audiences. Those 3 nights left are also the last chances for you and your loved ones to get the most interesting and unique experiences at the high-class paradise and the most magical spot in Da Nang – right at Vinpearl Condotel River-front Da Nang.
Hotline for reservation: (+84) 236 364 2888 | (+84) 905 585 660
Add: 341 Tran Hung Dao, An Hai Bac Ward, Son Tra District, Danang city.
Article: Ngan Ha
Photographer: Dau Quyet Thang
Model: Hoai Nhi
Special Thanks to: Oceana London – : 164A Nguyen Chi Thanh – 0775452550
Latest Posts