Trinh Café 100/19 Pham Nhu Xuong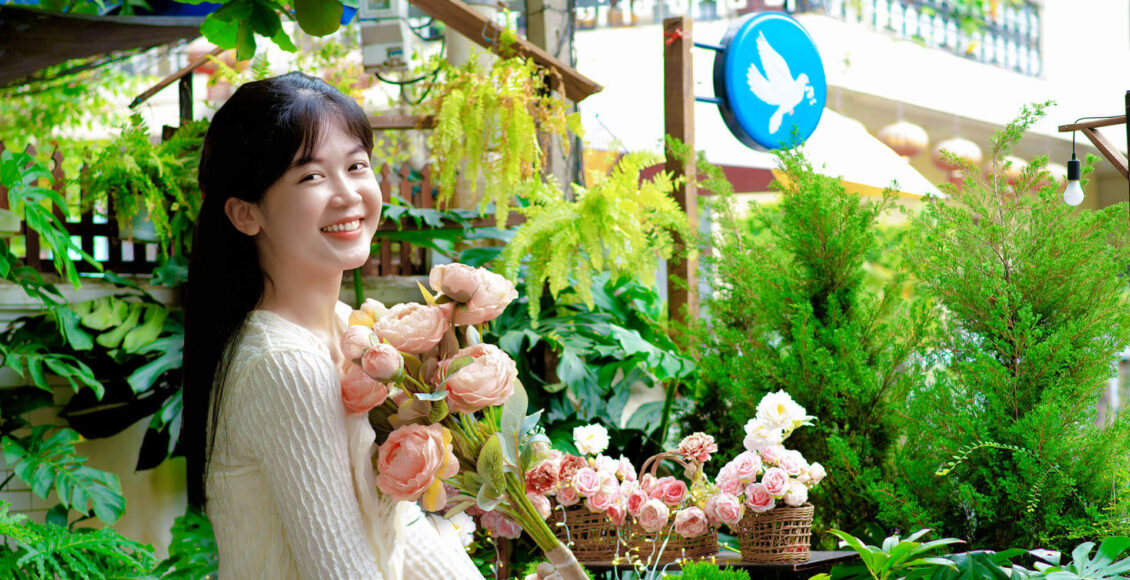 Coming to Da Nang, passing by the green garden of Trinh Café, tasting avocado coffee while having a chat, listening to the melody of Trinh's music… All must shape memorable experiences.Not only reviving old memories, Trinh Café at 100/19 Pham Nhu Xuong is an idyllic and cheerful space for chilling and relaxing. 
TRINH CAFÉ 100/19 PHAM NHU XUONG
Trinh Café at 100/19 Pham Nhu Xuong is located near the Da Nang University of Science and Technology and University of Science and Education. Compared to the two branches at Le Dinh Duong and Trinh Cafe at Nguyen Huu Tho street, the one on Pham Nhu Xuong street underwent a significant transformation to bring something new with a brighter and more modern space.
The branch on Pham Nhu Xuong street has green and open space with many areas for a variety of purposes. Customers can either sit in at green garden or indoor with beautiful décor for work and study.
The design of the café is pretty modern yet classic with retro items and furniture.
DELICIOUS DRINKS AT TRINH CAFÉ
Trinh Café takes great consideration in choosing ingredients so as to ensure the most delightful drinks. The menu ranges from coffee to cakes, featuring avocado coffee.
Avocado coffee (best avocado coffee in Da Nang) at Trinh Café is an iconic and must-try drink.
For a long time, avocado coffee has been the energy drink of farmers, helping them to stay awake as a nutrition supplement drink. Avocado Coffee by Trinh Café is a favorite drink of Da Nang people and friends near and far.
Avocado coffee is coffee combined with avocado. The blend of the bitterness of coffee, the rich taste of avocado and the crunch of dried coconut will absolutely stimulate your taste. In addition to Avocado Coffee, Trinh offers a collection of avocado drinks, namely Avocado Milo, Avocado Ice Cream, Avocado Smoothie… 
Trinh Café serves the salty-forward drinks menu inspired by Salt (salt coffee, salt Bac Xiu, salted cocoa), wonderful coconut-inspired drinks using fresh coconut and roasted coffee, oolong milk tea, oolong fresh milk with rich oolong flavor and so forth.
One fine afternoon, sitting in the Trinh Café, sipping a cup of coffee and feeling the love of Trinh.
EXCITING EVENTS AT TRINH CAFÉ
Trinh café always desires to bring the love of the past into the present life in a new way. Therefore, Trinh Café has frequently put on brand-new events and activities.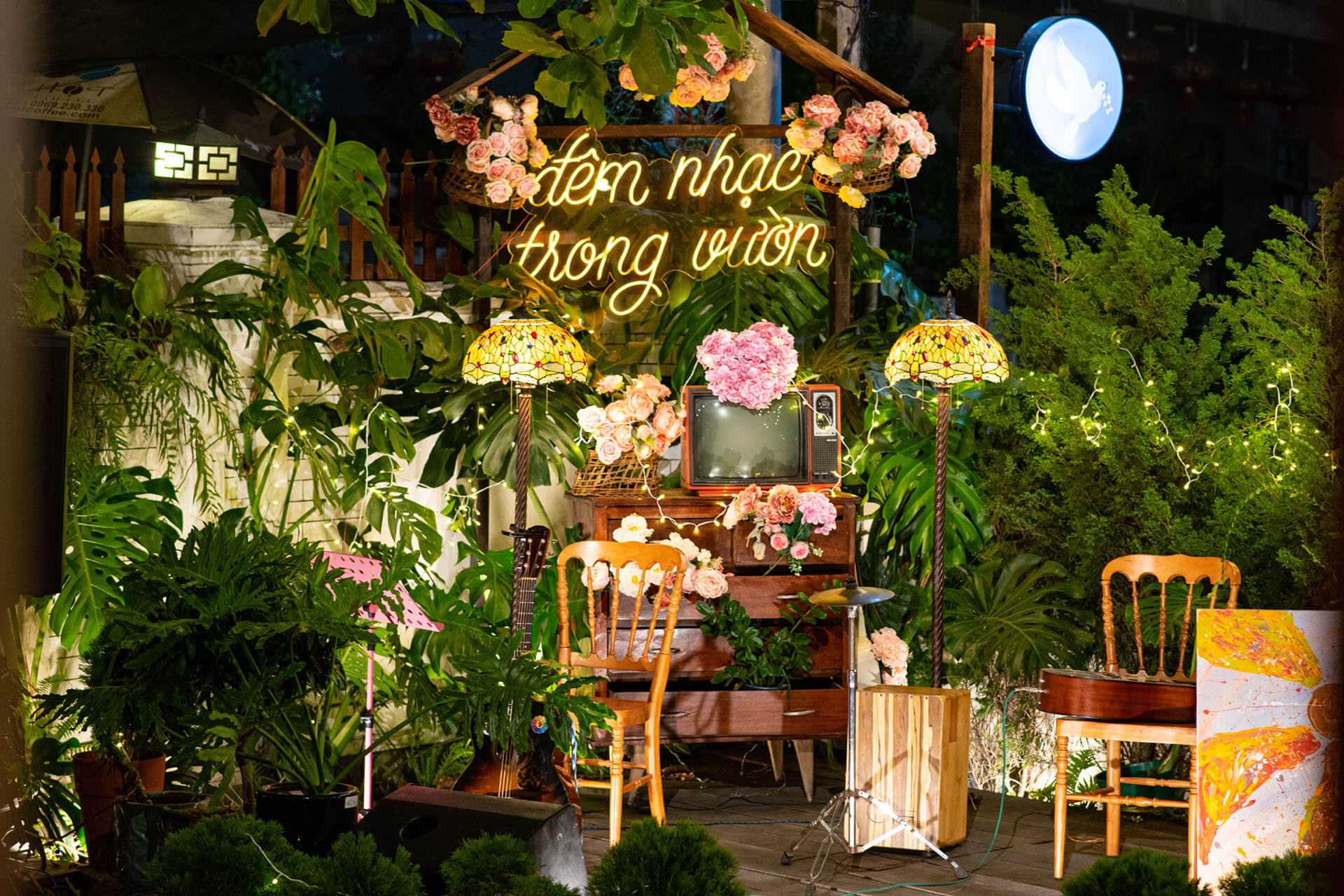 Music in the garden takes place on Saturday night every two weeks. Coming to Trinh Café, to enjoy music, to feel grateful and to take time to water your soul. This event is ideal for group of friends and couples.
In addition, Trinh Café also organizes other themed events and activities on different occasions.
Let's have a visit at Trinh Café, enjoy fresh coffee in the green garden, feel the peace for your soul in an idyllic space for yourself.
According to http://www.trinhcaphe.com/
Express Your Reaction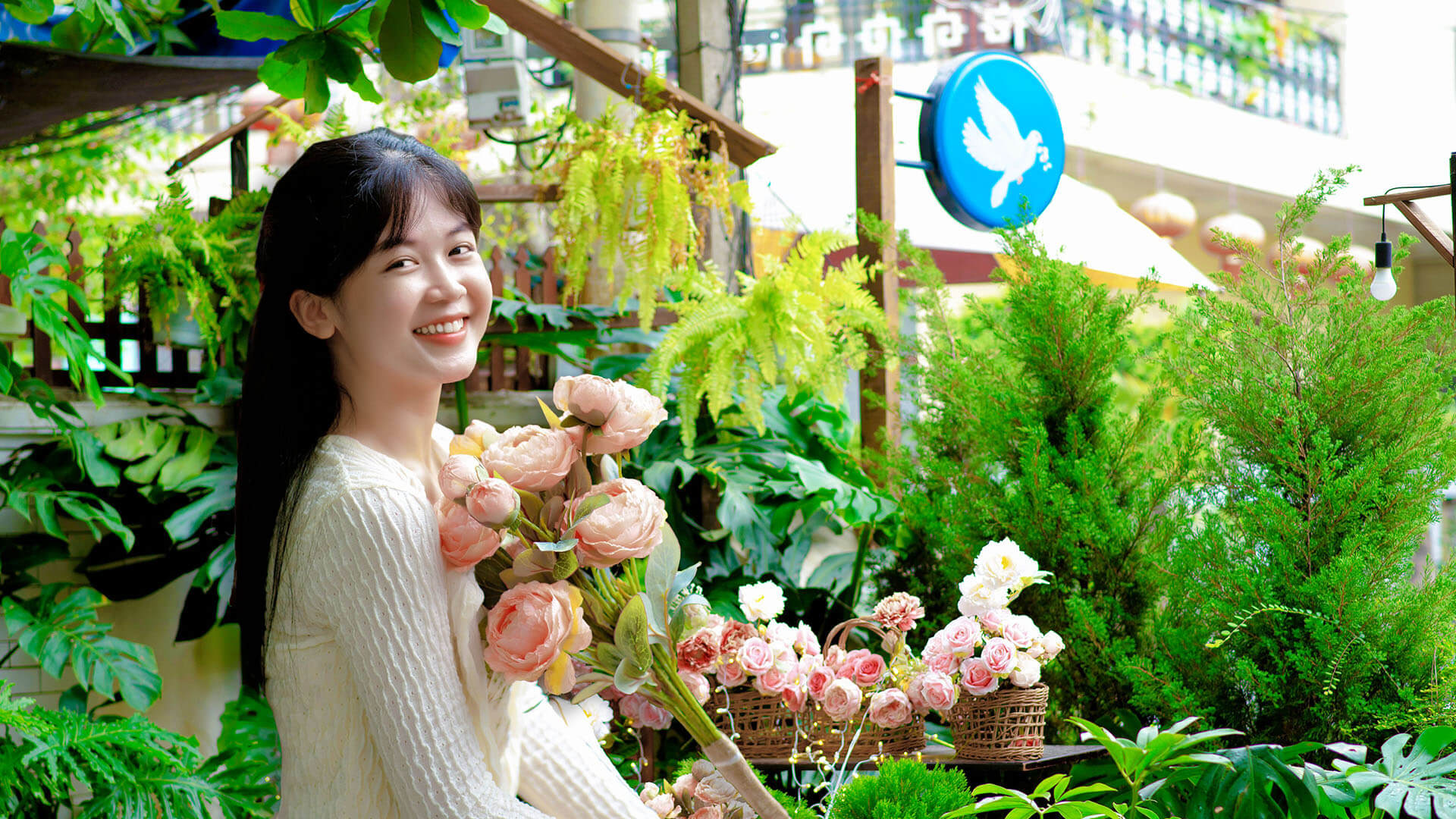 You have reacted on

"Trinh Café 100/19 Pham Nhu Xuong"
A few seconds ago
Latest Posts