The unique features of Danang food
One morning in May, waking up on the hotel bed after a long flight, opening the balcony and looking out at the blue sea, although the sunlight was a bit too bright, it could not stop me thinking of filling my tummy and getting ready to explore this beautiful city – Da Nang. Browsing which dishes to start the day, I suddenly thought of the folklore verse: "Love each other then scoop ing a cup of green tea/ Have a bowl of Quang noodle to please my dear". After asking for recommendation from the receptionist which Quang noodle dish to go for, I was offered a list of countless famous Quang noodle shops within the city. So let's rock and roll!
Pulling the car on the side of the road, I visited a noodle shop on Le Hong Phong street. Recommended by the owner, it was even more difficult to choose out of 10 different kinds of Quang Noodle, namely Shrimp, frog, eel, jellyfish, snakehead fish, rib, egg and vegetarian noodles. When the noodles were ready, I fully comprehended why visitors came here at least once to taste Quang noodles. Hot bowl of thin noodles, rich in green vegetables and marinated chicken, aromatic roasted peanuts, crispy sesame rice crackers, appetizing rich broth decorated with finely chopped coriander with a Hot chili on top. That was a delicious breakfast, high-quality, affordable and also the opportunity to be enthusiastically shared by the owner about the menu to eat when traveling in Da Nang.
Through the stories of the that noodle shop owner, I acknowledge that Danang possesses a unique and rustic cuisine yet it is also very diverse. The variety roots from materials, ways of processing, marinating, decor and more importantly, the total harmony of culinary regions across the country.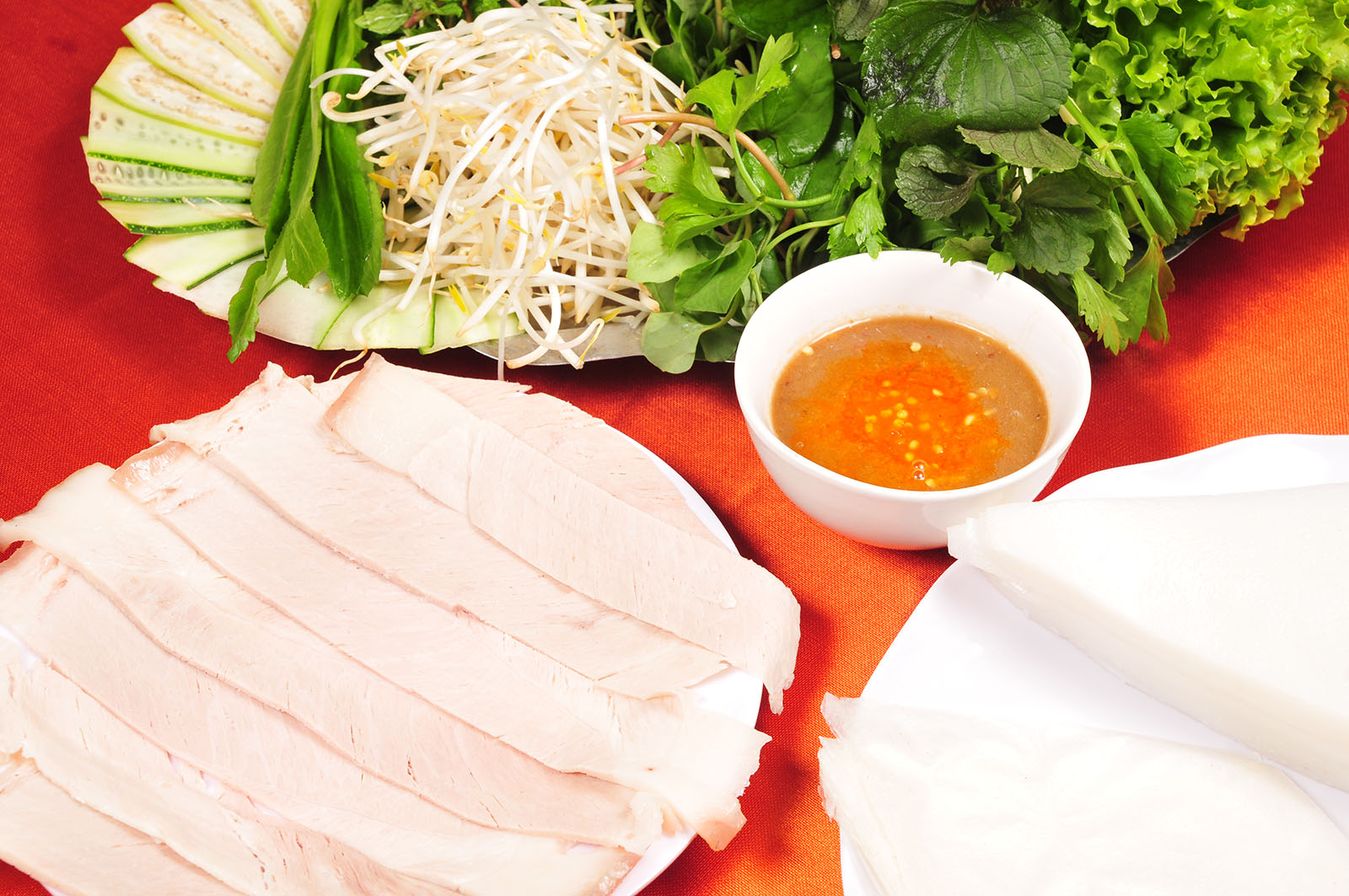 In addition to Quang noodles, Da Nang also the place of many delicacies that resonate with rural villages such as rice rolls with pork sauce, fish sauce, duck cake, nam cake, crystal-filtered cake and Vietnameses pancakes … Visitors can experience these dishes at any restaurant in Danang city, whether it is a luxurious or affordable restaurant with extremely reasonable price.
Coming to Da Nang without trying Nam O fish salad is such a pity. Capital famous for a long-standing traditional fish sauce trade village, Nam O is also well-known for its fresh and attractive herring salad. What makes the special fish salad is the secret to deodorize fishy smell combined with many popular spices and marinate such a special sauce for fish salad. Fish will be processed right after being caught up to ensure the freshness and full of nutrients.
With an abundant and various material from the forests, mountains and the sea, Da Nang is regarded as one of the culinary paradise with countless speicalities processed in numerous styles from delicate to simple.
Going along Hoang Sa – Vo Nguyen Giap – Truong Sa route, visitors will have no difficuty finding a satisfactory seafood restaurant to satisfy their gastronomic passion with low budget.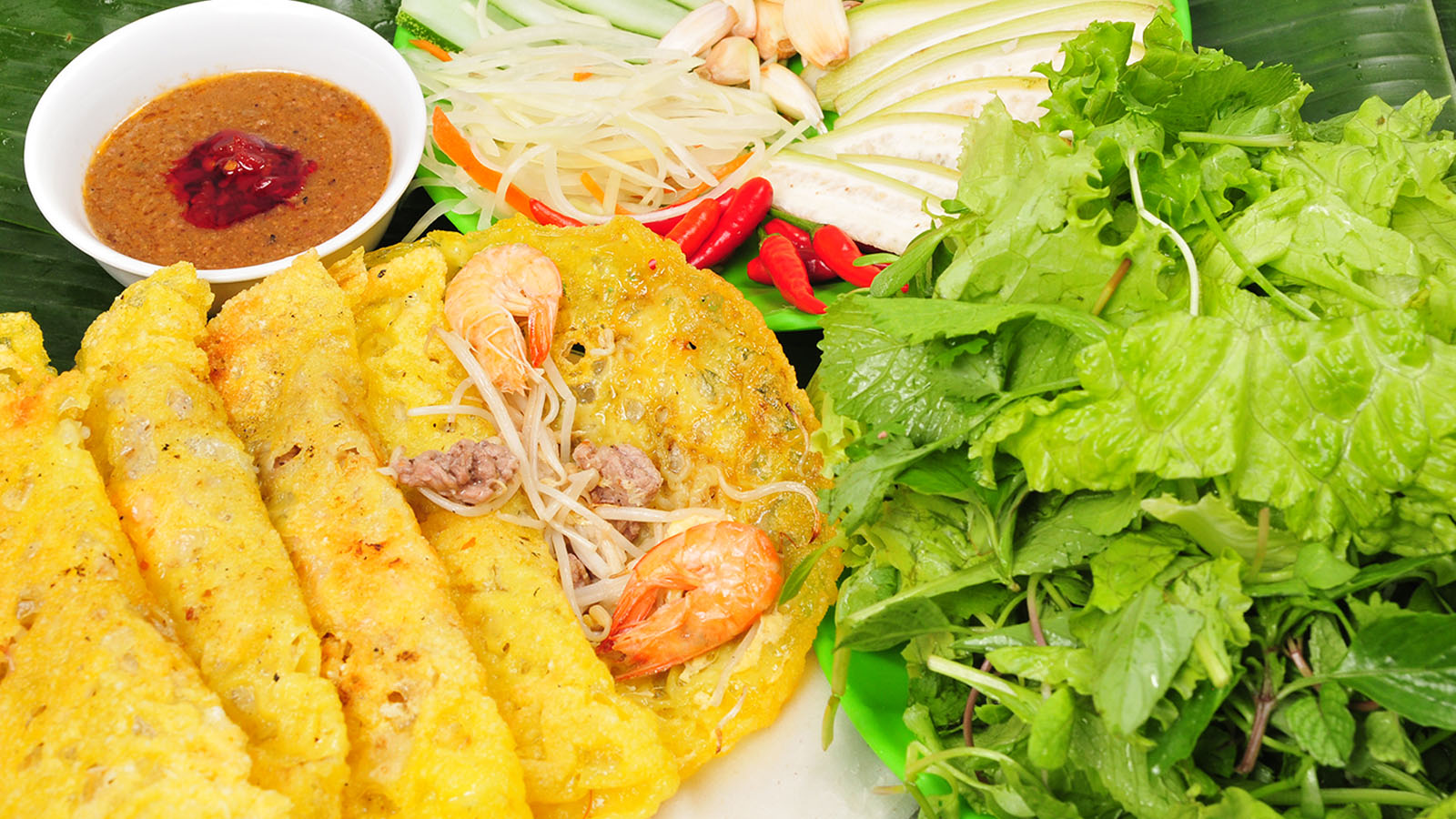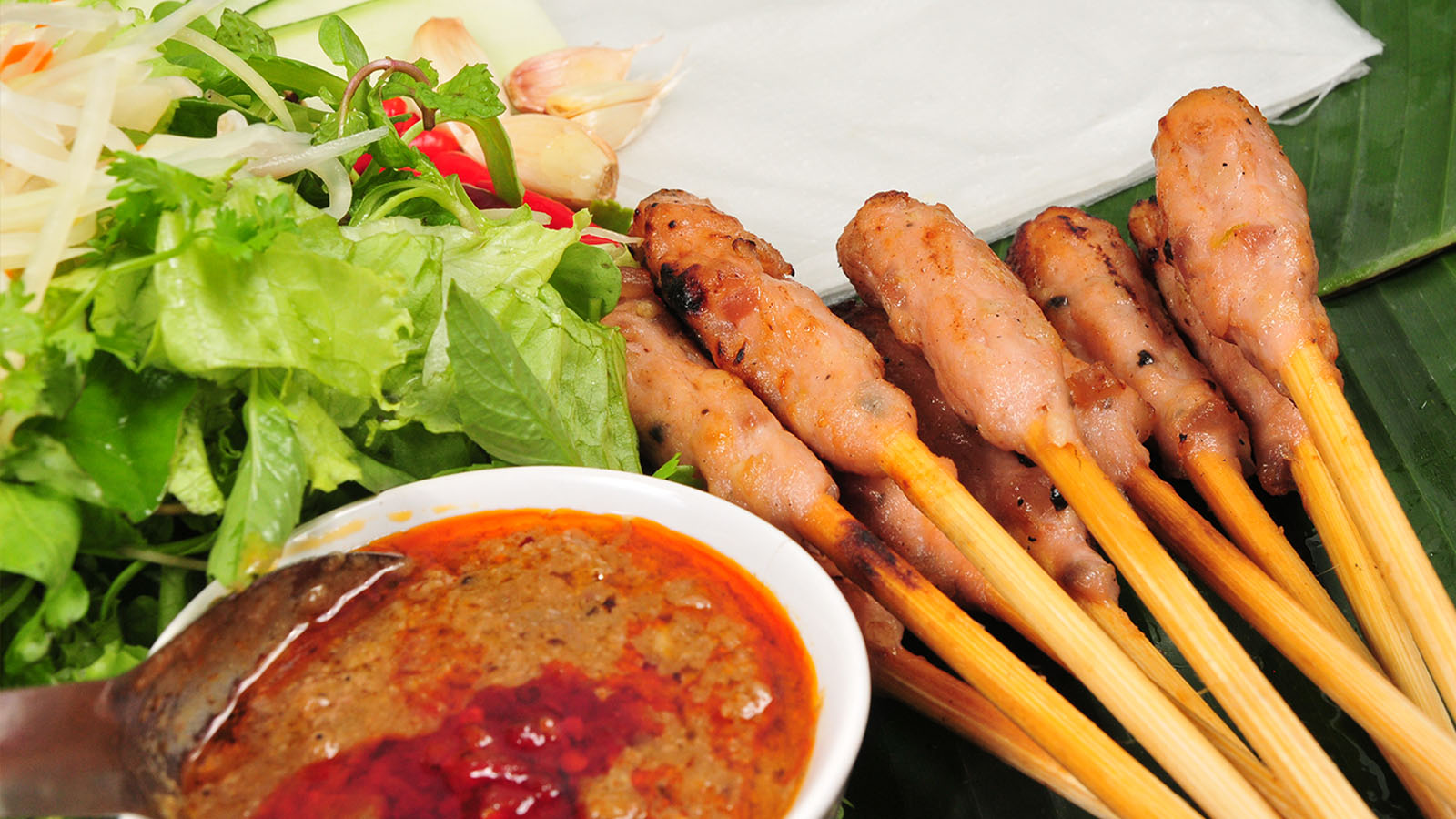 And if you can stay here longer, you can take the opportunity to experience many other signature dishes of Da Nang city such as: fish ball vermicelli, grilled meat vermicelli, vermicelli with shrimp sauce, beef hotpot, beef veal …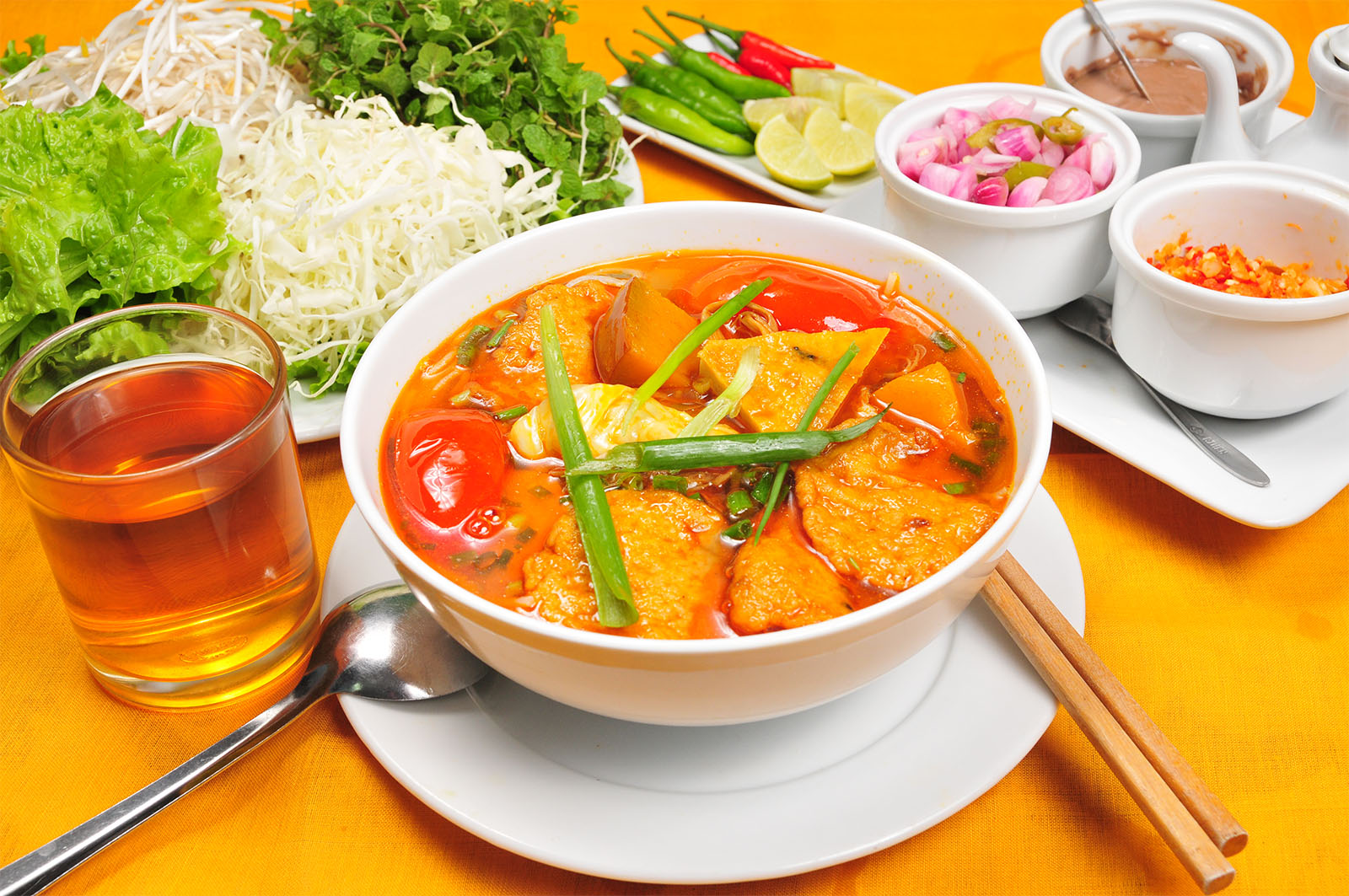 In case you are a truly foodie but lazy to wander around, checking out the culinary streets is your best way to experience all delicious dishes in Danang. In the morning, you should take a round trip on Huynh Thuc Khang Street – The breakfast center opening from 6 am to 8 am in which you can choose your favorite breakfast like: banh canh, banh beo, sticky rice, braised beef, bread with fried eggs, rice porridge – braised fish ….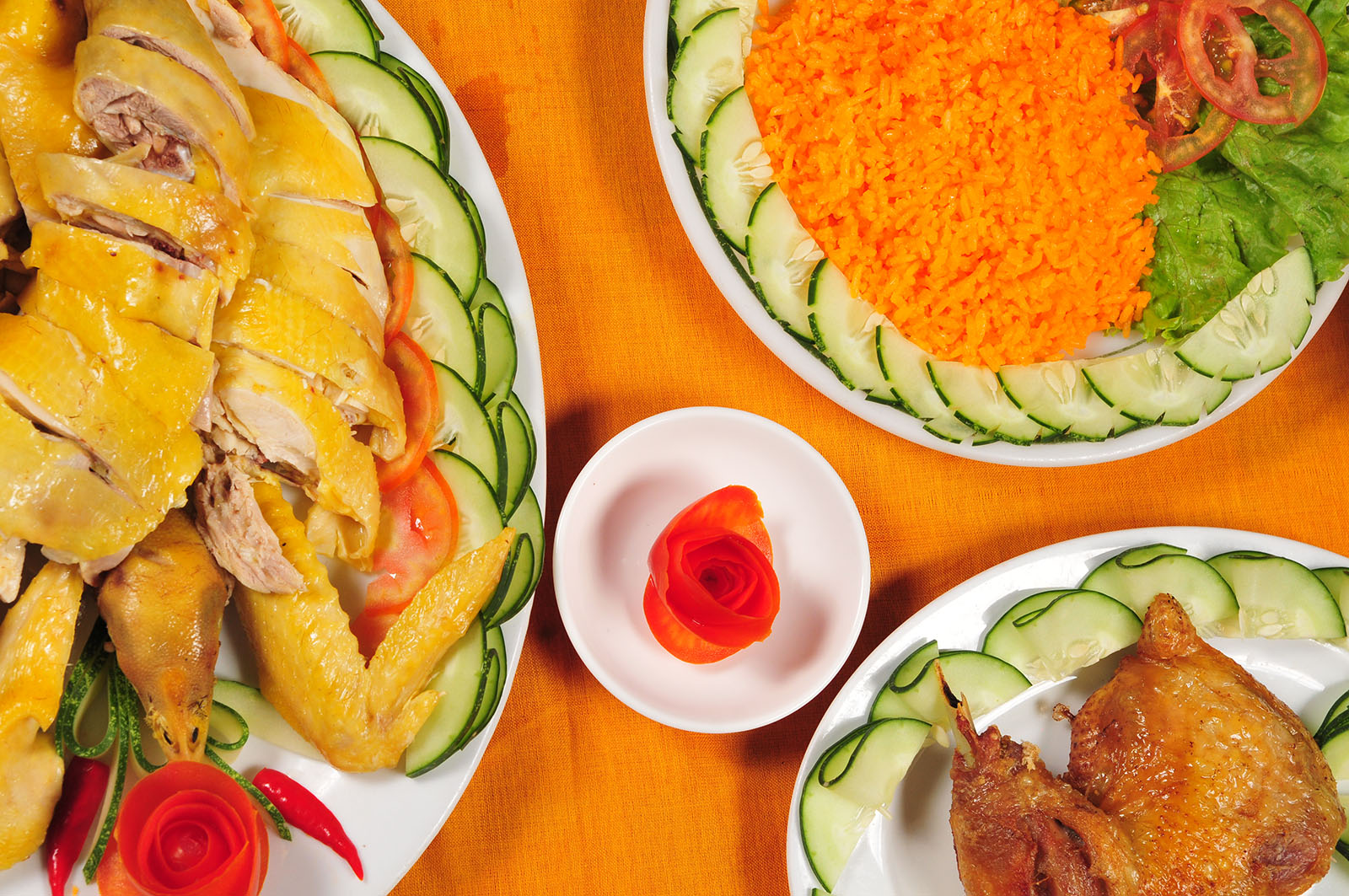 The next culinary street that you can not help but must visit once is Pham Hong Thai night food alley, an ideal gathering place for young people and tourists to adore the renowned street food. Da Nang still has other culinary paths serving countless delicacies with good quality but affordable prices such as: Nguyen Van Linh, Nguyen Van Thoai, Tran Ke Xuong, Phan Tu, Le Thanh Nghi …
Let's enjoy all the special and fascinating things in Da Nang and do not forget to save this Da Thanh culinary diary to share with your friends!
Remember, you have a date with Da Nang!
– Lê Ni –
Latest Posts