The beauty of bell-shaped peach blossoms at Ba Na Hills
Story by: Thanh Xuan
Photos by: Thanh Xuan, Nguyen Ngoc Vinh
On a shimmering moonlit night at Ba Na Hills, bell-shaped peach blossoms bloom in virginal pinkness and beauty. Their petals glisten with evening dew and their pervasive scent catches on the gentle breeze, turning the flowers into charming queens of spring.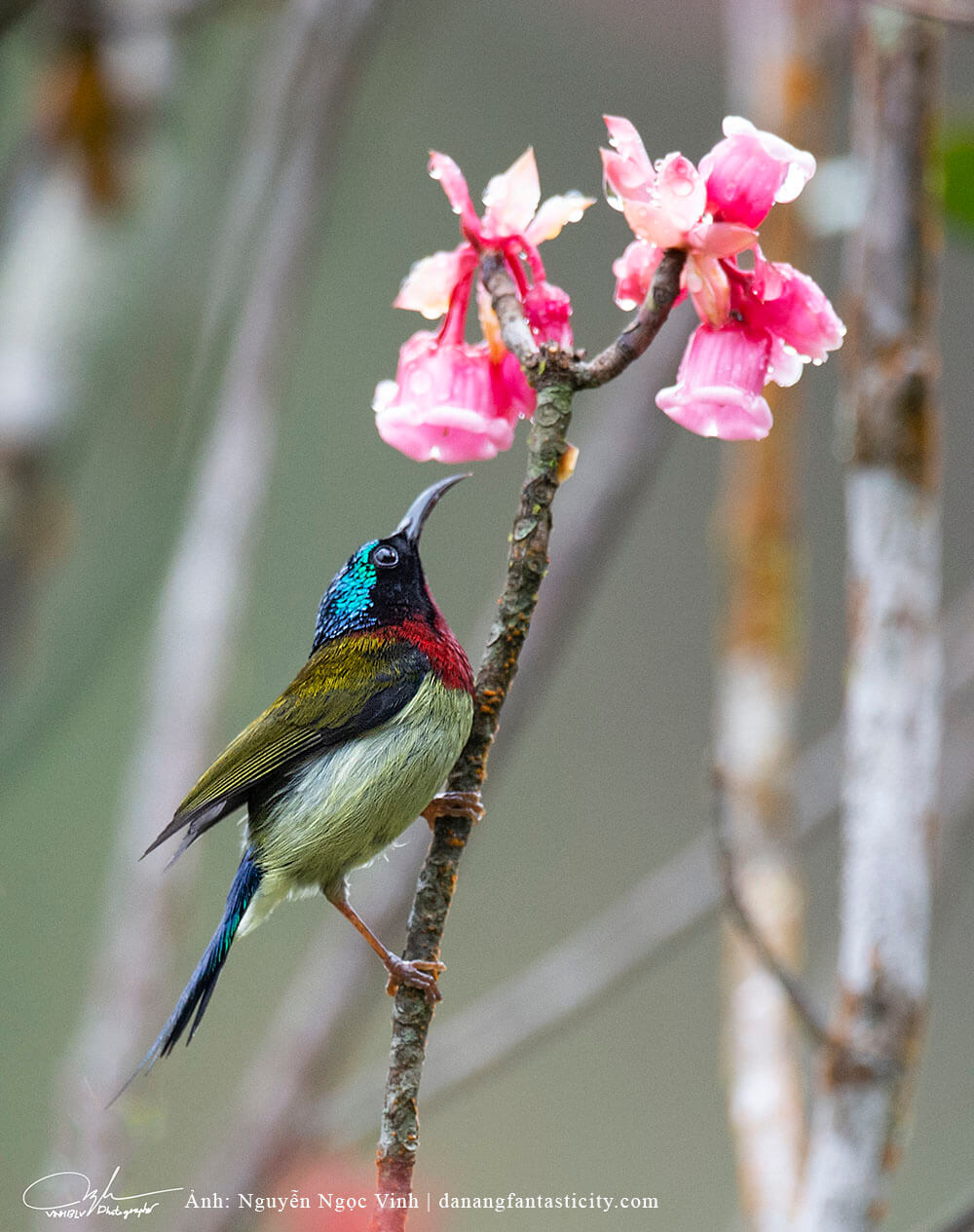 In the spring months, Ba Na Hills is transformed with beautiful bell-shaped peach blossoms. Going for a stroll along the alleys that circle the peak and old houses, you will be deeply impressed with the beauty of the bell-shaped peach blossoms.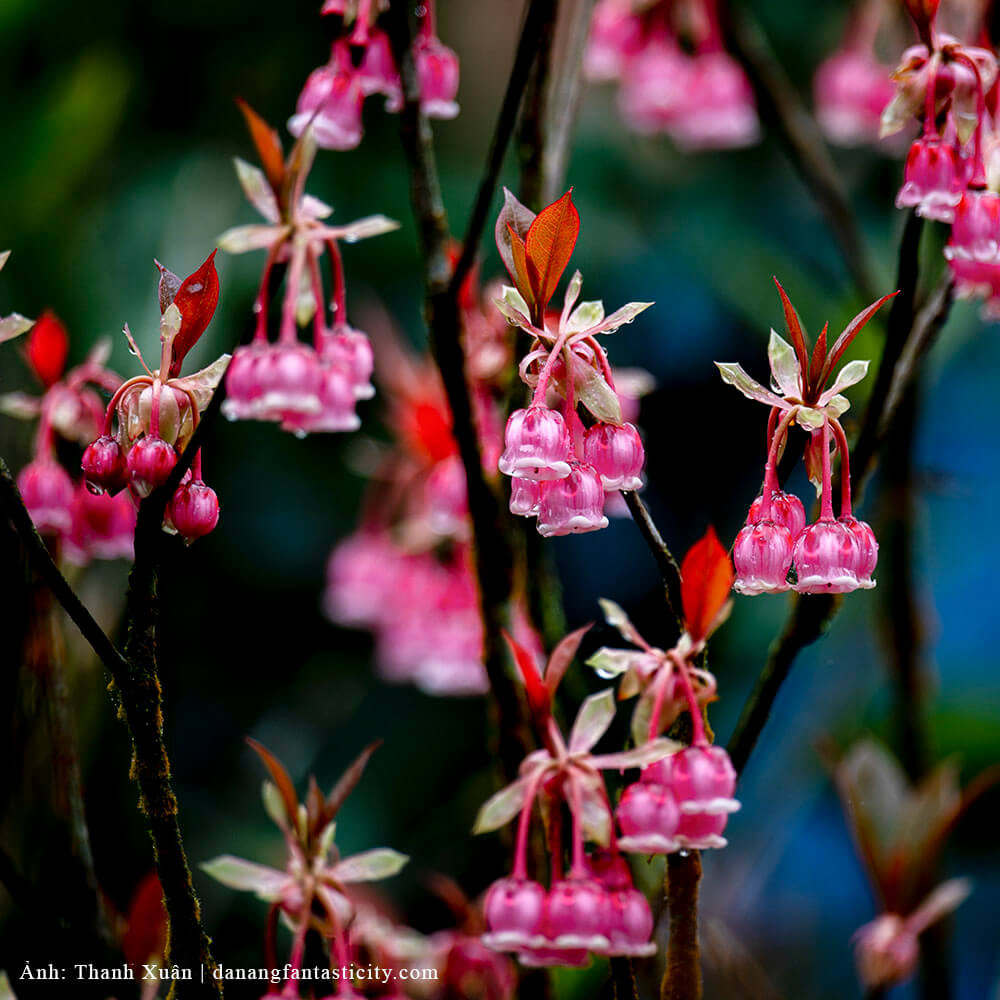 The garden is lively with bright colorful flowerbeds and unique visions of the bell-shaped peach blossoms. According to botanists, bell-shaped peach blossom is a flowering plant of the Ericaceae family that has small leaves, hairless twigs and a height of almost 5 meters. In our country, this kind of peach blossom grows at altitudes above 1,400 meters.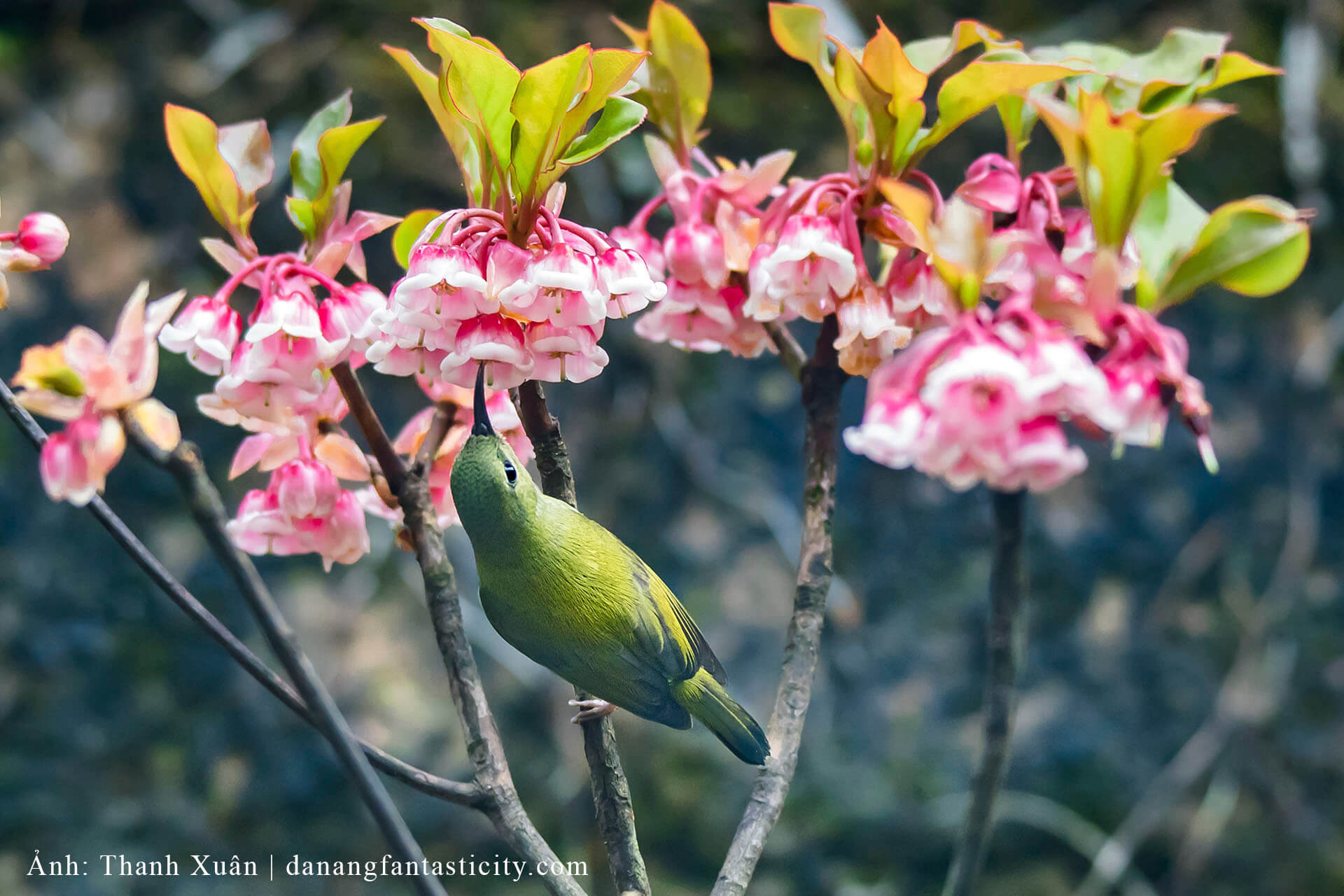 They are so-called because their blooming flowers look like pink bells dangling on trees. Pink peach blossom branches are adorned with delicate blooms perfect for creating stunning centerpieces.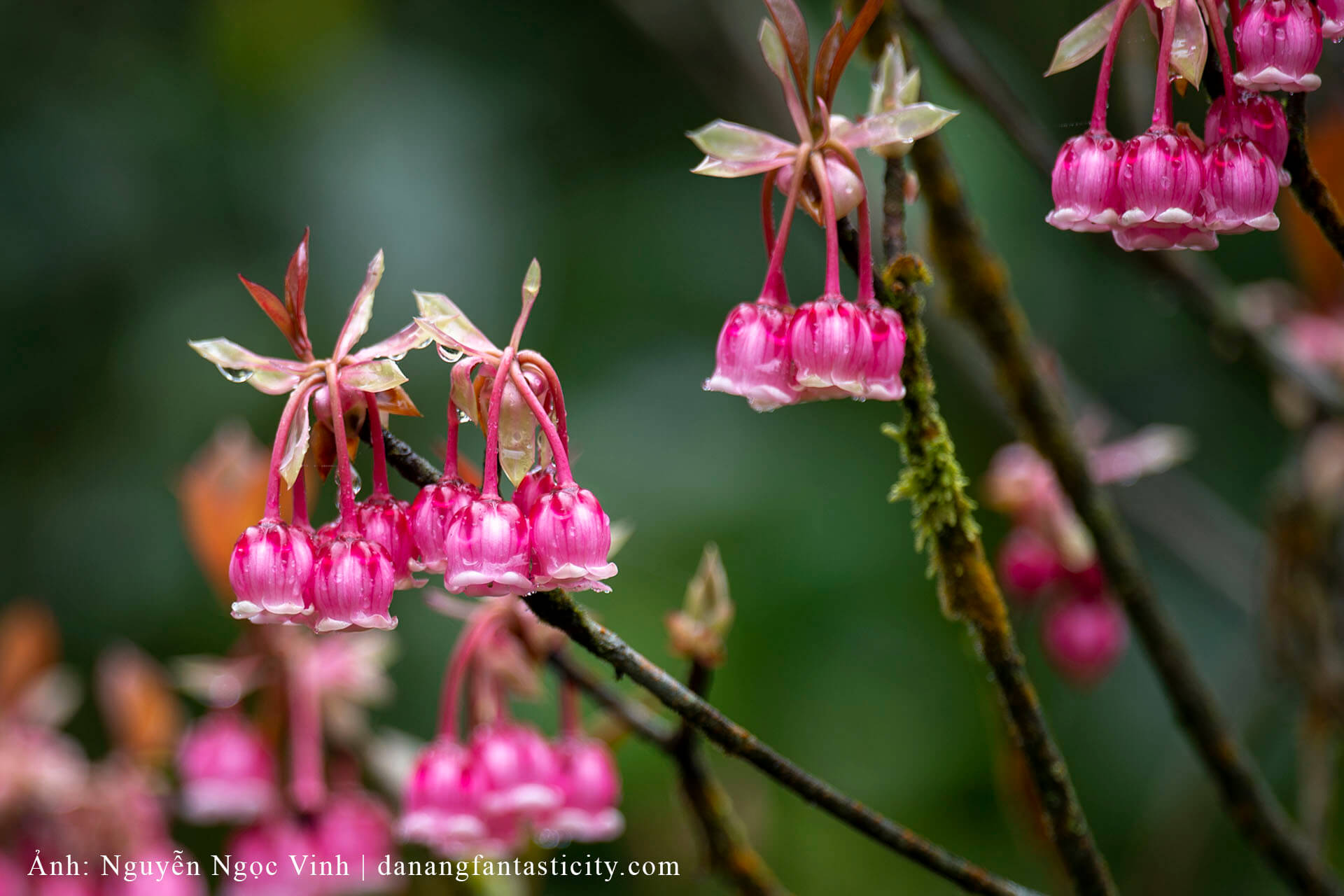 This kind of flower is in bloom from the winter solstice to January or February (following the lunar calendar). The blossoms are beautiful symbols of life, resilience, fertility, and fruitfulness in the coming year.  They are thought to bring good luck for the New Year and their color is the symbol of happiness.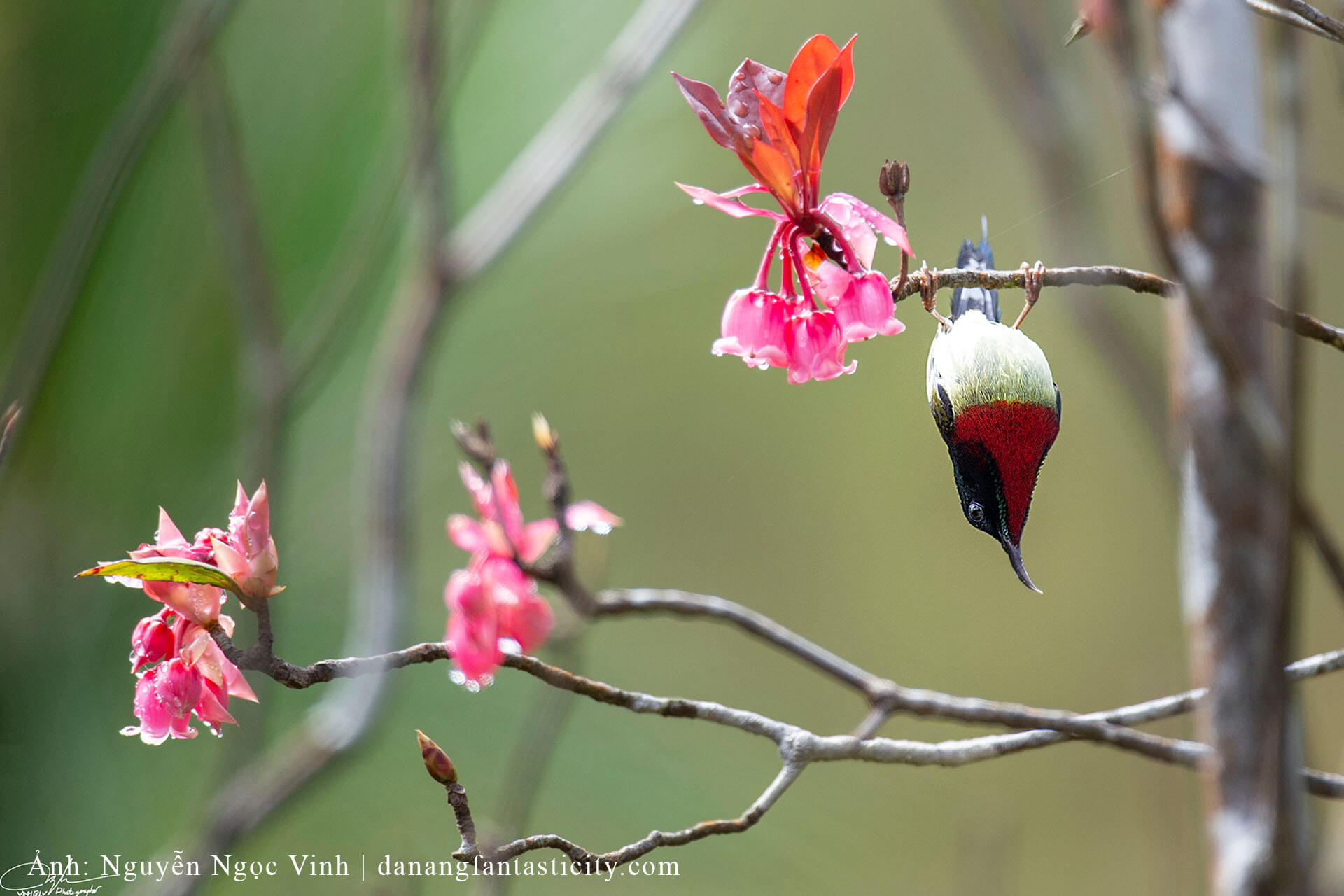 In spring, Ba Na Hills becomes even more attractive to visitors thanks to the beauty of the bell-shaped peach blossoms. They sprout into existence around the Linh Tu Spirit Temple, Tu Linh Phong Pagoda, Tru Vu Tra Quan Teahouse and Linh Chua Linh Tu Temple. Along the colorful flowerbeds between these deep spiritual places, the pretty little peach-colored flowers with their shimmering beauty make both the light and your soul seem ethereal.
Ba Na Hills is considered both 'a green lung' and a 'jewel' due to its unique climate. Visiting Ba Na, tourists can not only enjoy the fresh air but also admire incredible scenery not seen at many other resorts. In particular, visitors will have the chance to gaze upon the resplendence of the bell-shaped peach blossom in spring. Its stunning beauty is sure to leave a deep impression.
* Reference source: Vietnam Red Book and actual survey data at Ba Na Hills
Address: 28th Floor, Danang Administration Center, 24 Tran Phu Street, Hai Chau District, Danang City
Email: tapchidulichdanang@gmail.com
Contact: 0236.3840.019 (meet Mrs Que or Mrs Thao)
Service pack information on Magazines
Latest Posts