Street Carnaval DIFF 2018 – what a grand opening!
On the night of 5/5/2018, the Street Carnaval DIFF2018 – the biggest community event within the preprations for DIFF2018- created the greatest flow of music and exciting dance throughout the main streets of Danang.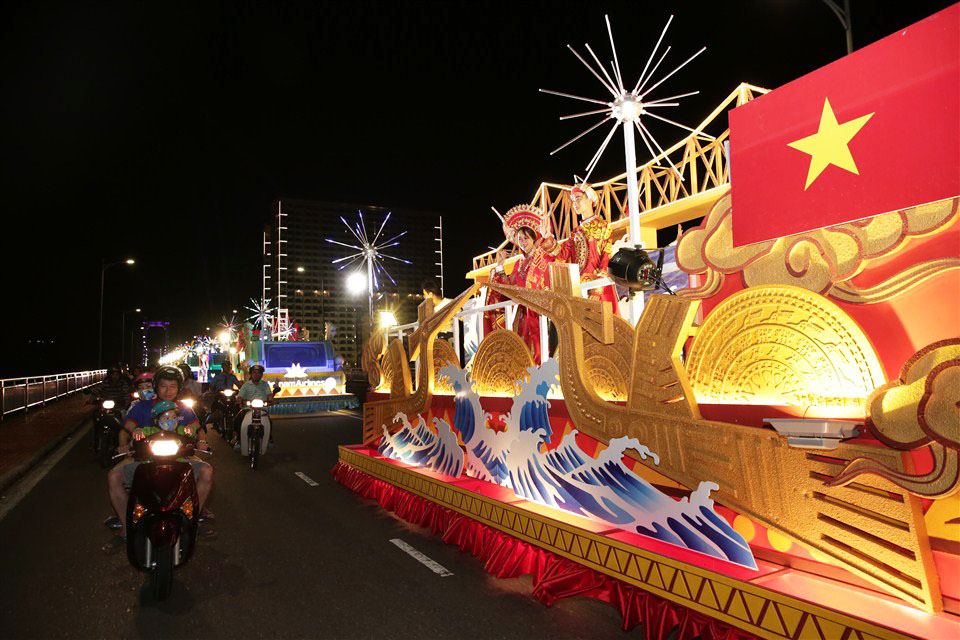 Different from Street Festival DIFF2017, the Street Carnaval DIFF2018 has 12 flower cars, illustrating the 8 symbolic bridges of 8 countries participating in DIFF2018, and 4 famous bridges of Danang.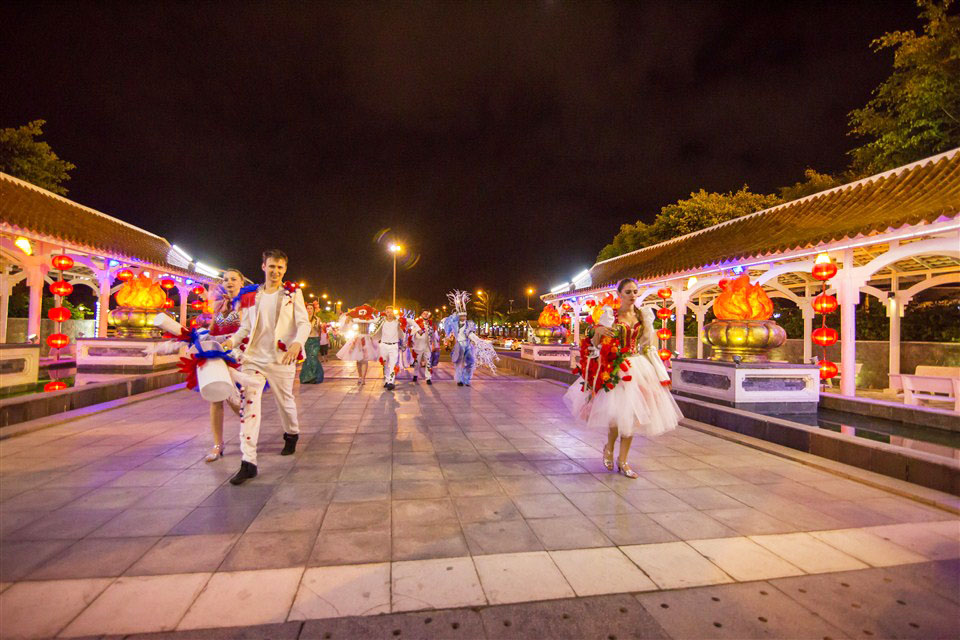 Starting from Sun World Danang Wonders and going through main streets of Danang, the 12 flower cars will be designed by  48 renowned Vietnamese and international artists, with the glorious costumes and LED lights and exciting music, rocking the streets of Dannag, and attracting all locals and tourists to the streets, dancing and joining the atmosphere.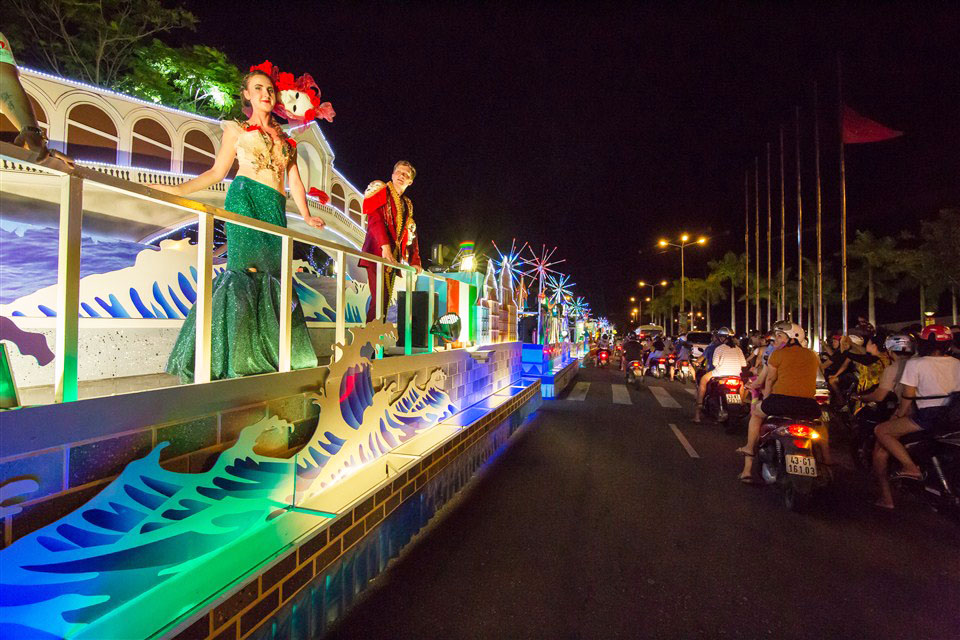 Each flower car in the Street Carnaval 2018 is a meaningful story of the land and its people, throughout the greatest of times. Long Bien Bridge is the witness of many historical moments of Vietnam.
An old Italy was relived with Rialto with the Colosseum from the Roman Empires. The lovers of the "Capital of Lights" were satisfied with the classic Eiffel tower, next to Tournelle Bridge…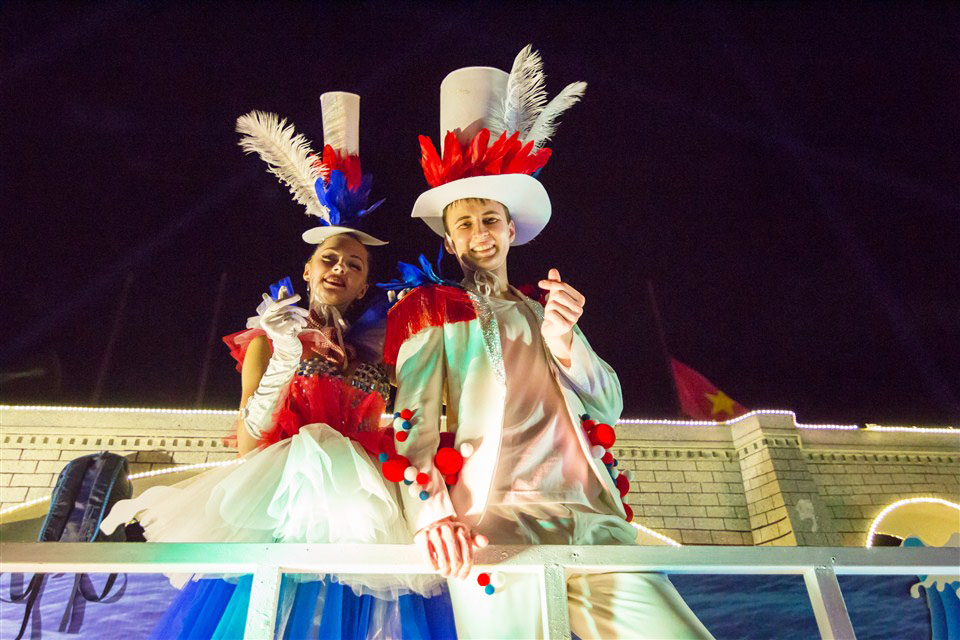 Each flower car is the greatest work of the artists, not only in the design ideas, but also in set-up skills, filled with the soul and sweats of the artists.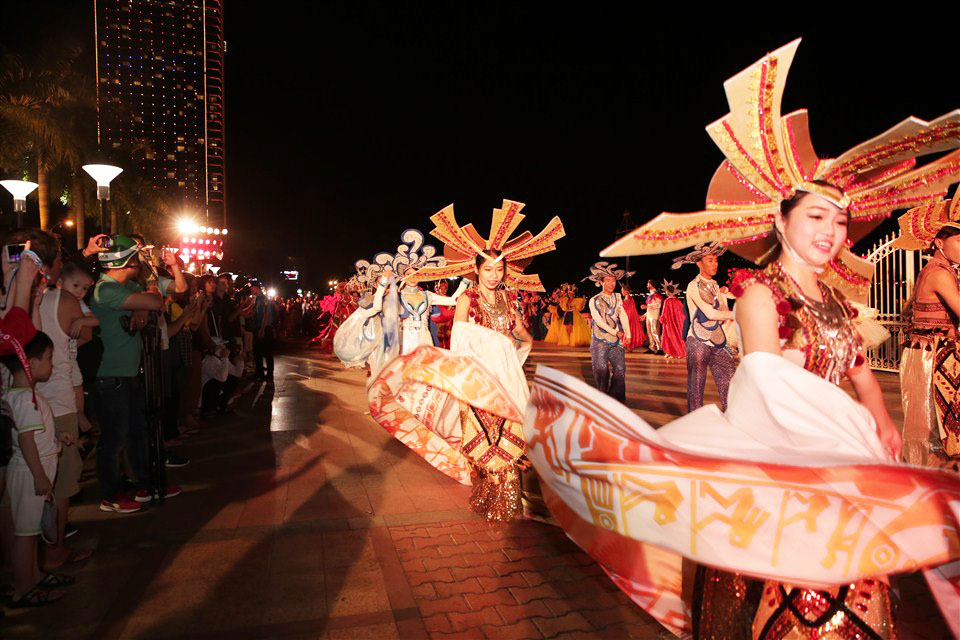 At the stop of the old Dannag People's Committee (Bach Dang street) and Bien Dong Park, the dancers were performing the traditional dances of each country.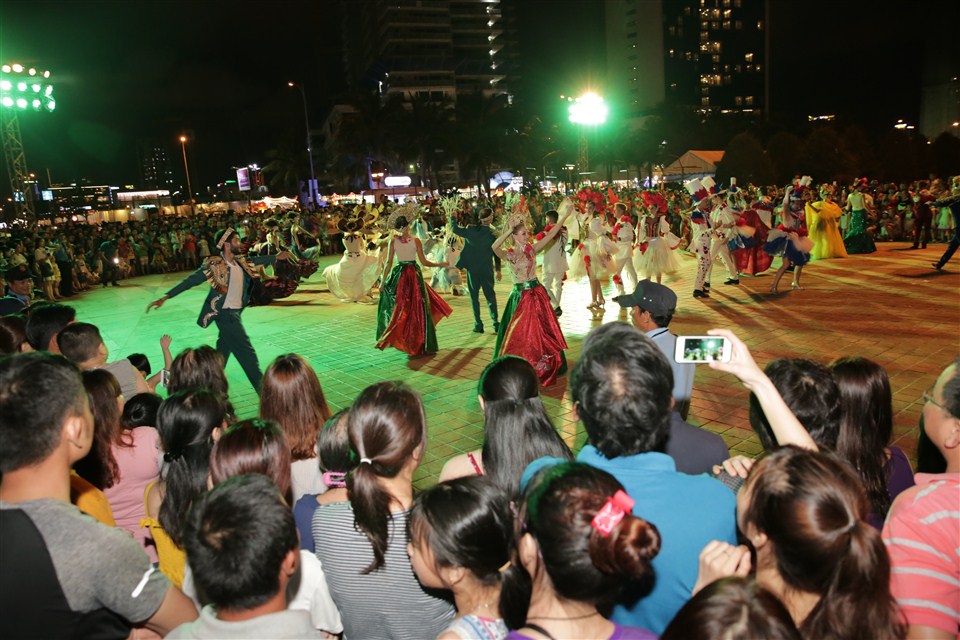 The audience were fascinated with the emotional dances in non-stop music, with lights and many flashmob performances within half an hour.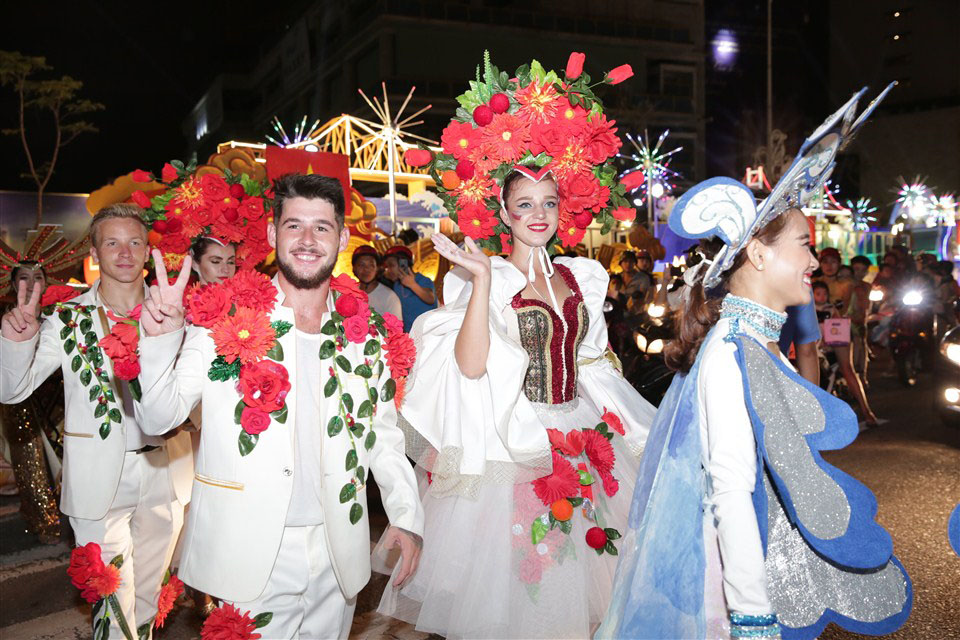 With the most colorful costumes, the greatest smiles and to dance moves, the artists received great support from the locals and tourists in Danang. There were no more cultural differences, only laughs, music, and dances.
Danang had a sleepless night, and the locals as well as the tourists are excited to join in many more events during DIFF2018.
Starting from 5/5/2018, Street Carnaval DIFF2018 will continue to bring festive atmosphere to the street of Danang during these two months.
The schedule of Street Carnaval:
o 5/5/2018 
o 12.05.2018
 o 19.05.2018 
o 16.06.2018
o 17.06.2018
 o 23.06.2018 
o 24.06.2018
Routes of flower cars:
Sun World Danang Wonders – 2/9 Street – Bach Dang Street – 3/2 Street – Thuan Phuoc Bridge – Le Duc Tho Street – Hoang Sa Street – Vo Nguyen Giap Street – Nguyen Van Thoai Street – Tran Thi Ly Bridge – 2/9 Street – Sun World Danang Wonders.
Binh Phan – Street Carnaval DIFF 2018 – what a grand opening!