Spectcular "Tokyo Night" buffet with unique "TUNA CUTTING" performance
With more than 40 characteristic dishes from the land of Sakura and the attractive performance of CUTTING TUNA, this is gotta be a not-to-miss experience. The Japanese Buffet is held at the luxurious 5-star Four Points by Sheraton Danang. Buffet party will be served from 6:30 PM to 10 PM every Thursday night.
With a prime location on the 3rd floor of The Eatery restaurant and a view overlooking My Khe beach – one of the most beautiful beaches on the planet, surely  the guest will not only enjoy delicious food, but also the incredibly wonderful scenery of the sea.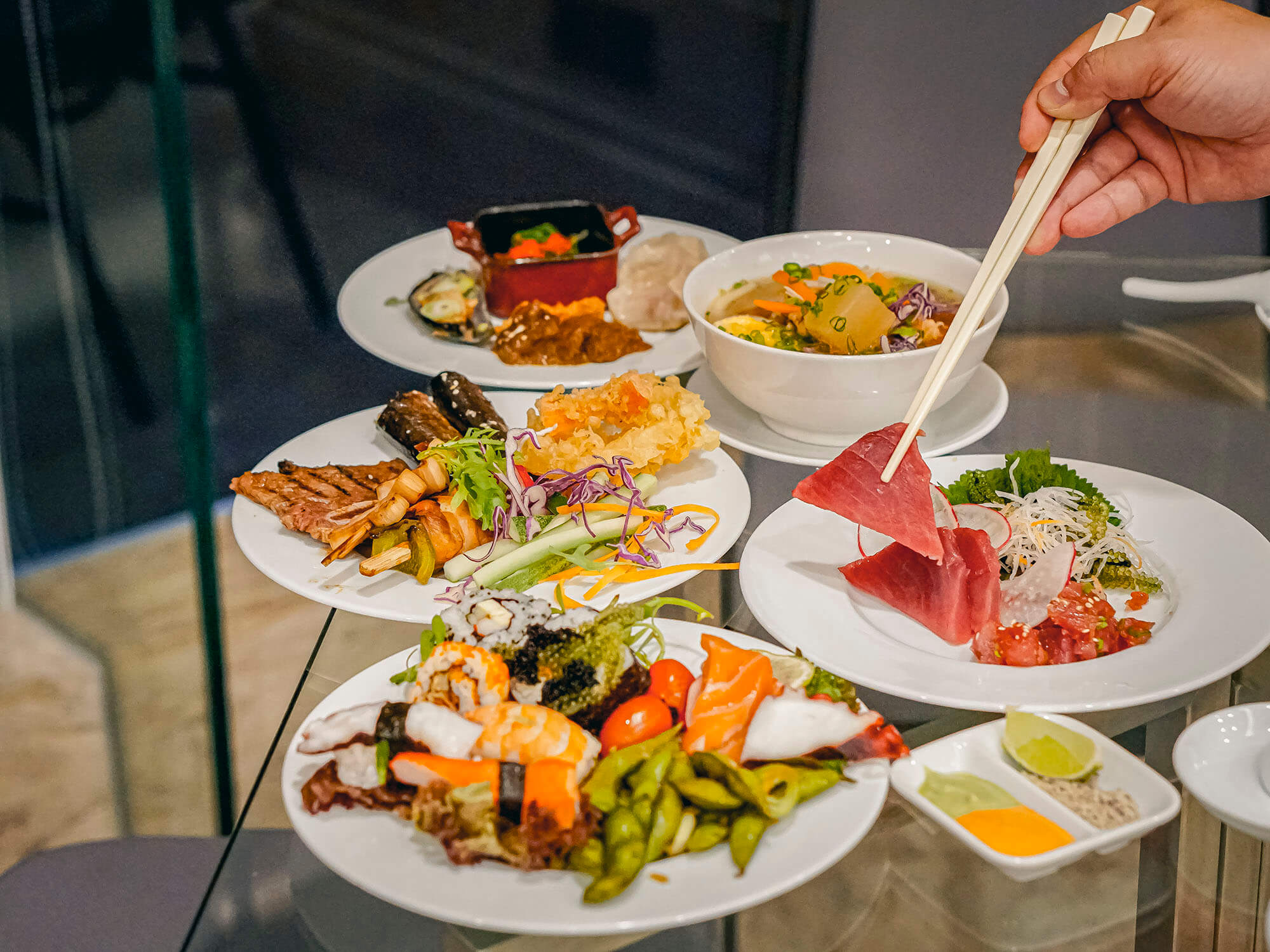 With more than 40 diverse dishes, you will be immersed in the exciting world of Japanese cuisine, ranging from simple salads, distinctive Tempura dishes, or sophisticated dishes like sushi, sashimi which are carefully prepared by the chefs here.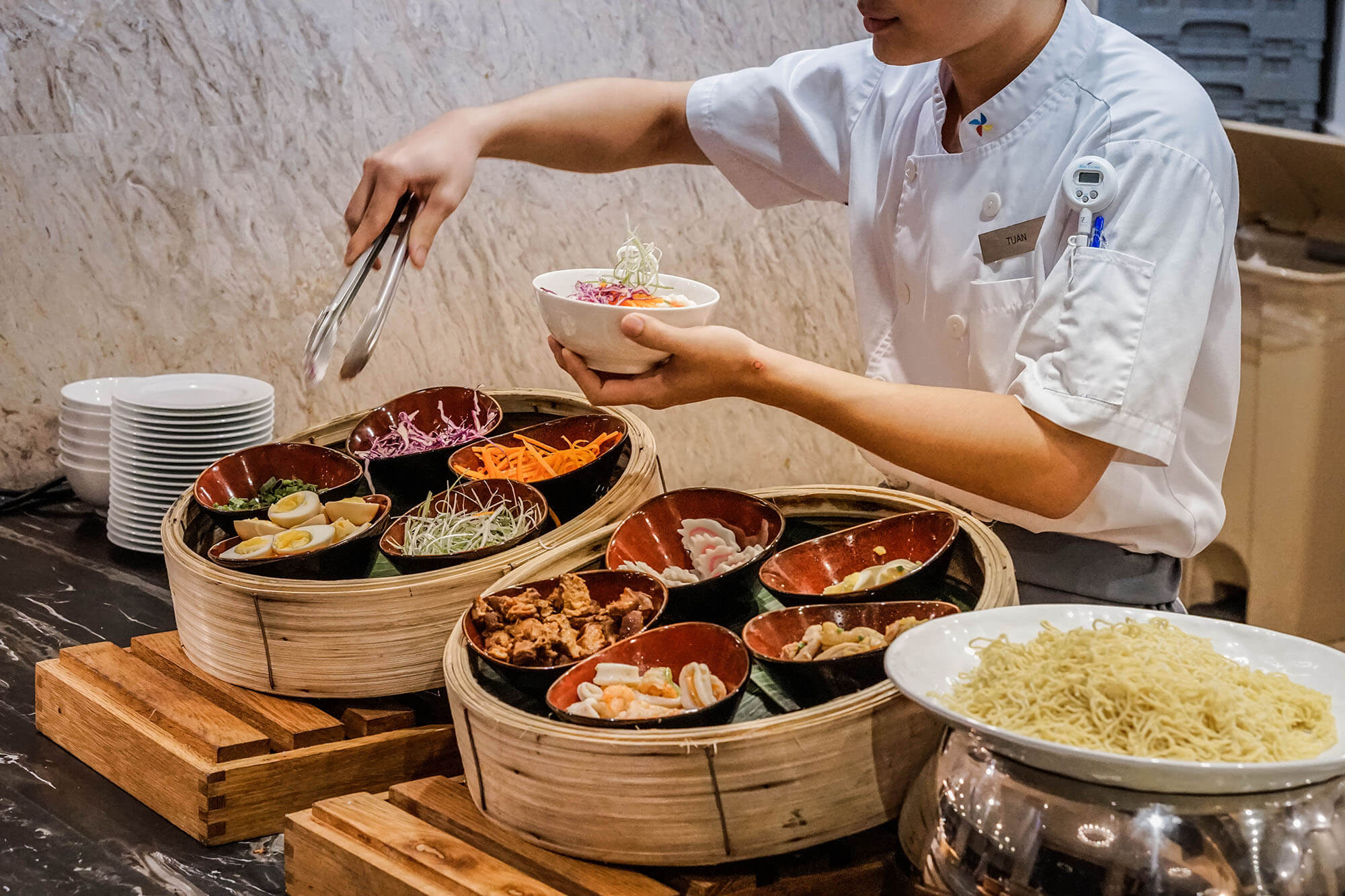 Not just dishes, but the sauces and side dishes are also arranged to carefully match each main dish.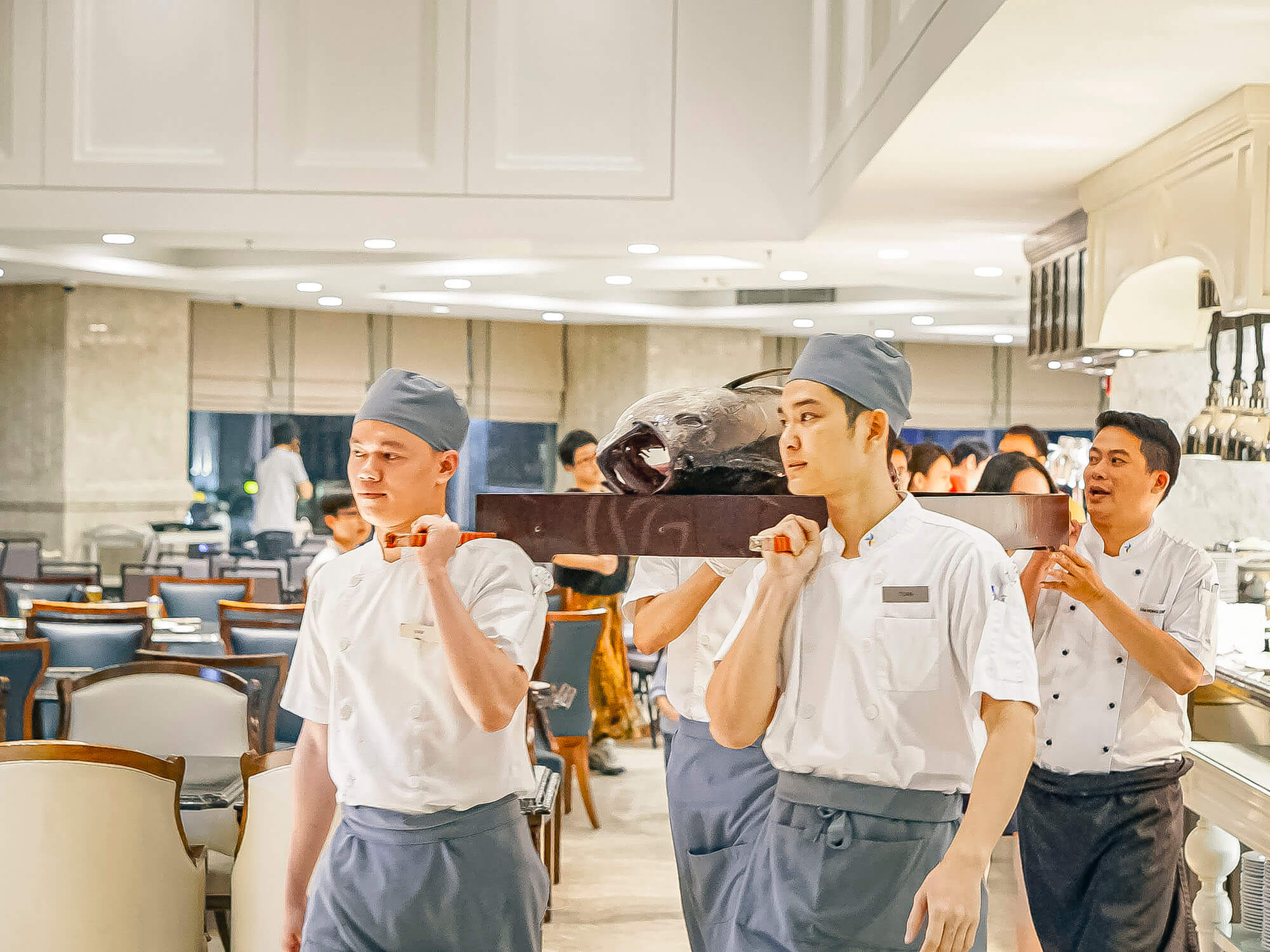 The most worth waiting thing must be the show of cutting fresh Tuna ruight at the counter where a huge Tuna about 20-30kg will be processed.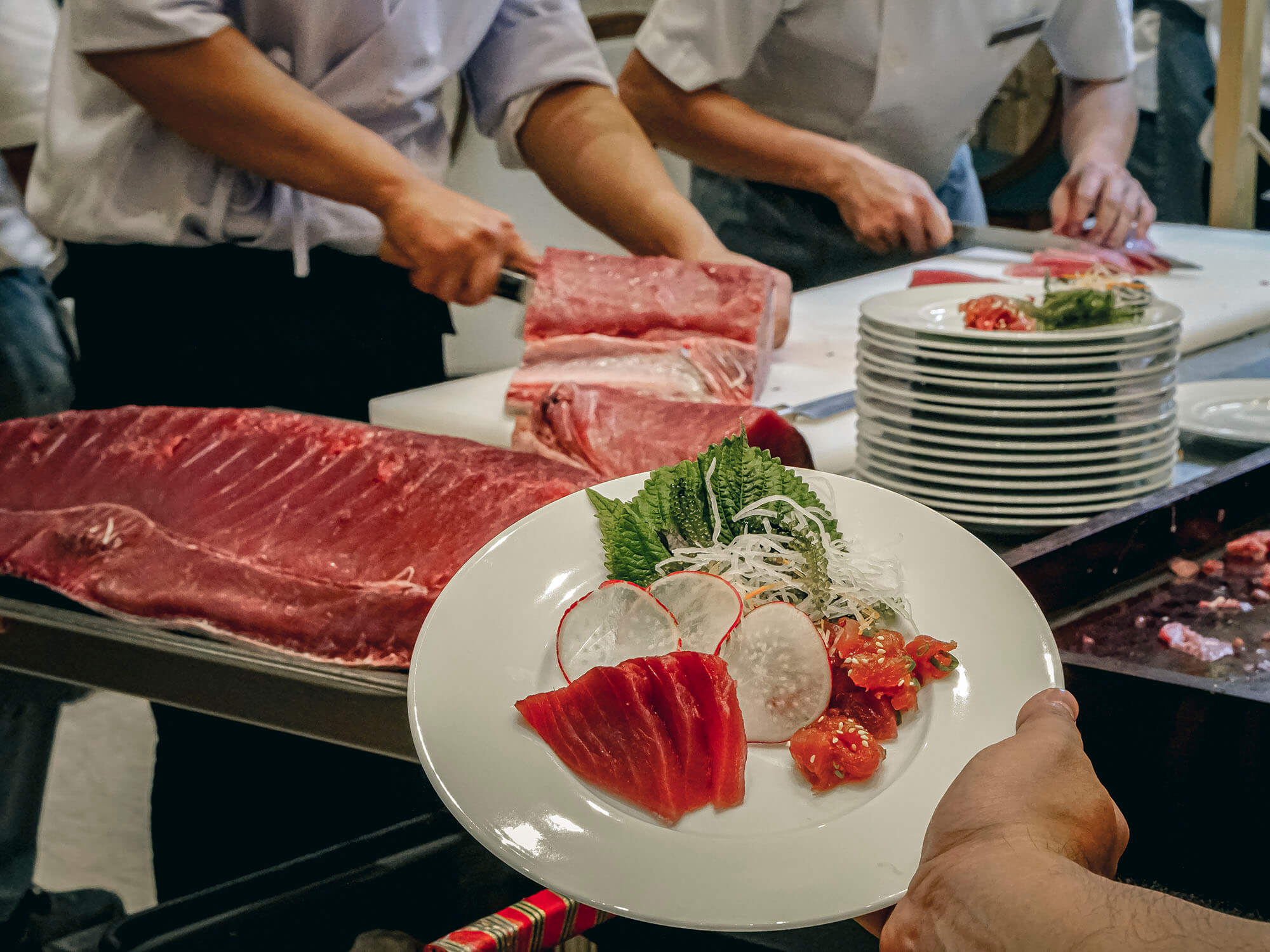 Each piece of fresh red fish is thoroughly delicious, sliced ​​and delivered to the guests to assure absolute freshness. The Eatery also pays great attention to the experience of diners when adjusting the soft yellow light, creating a luxurious but still cozy experience.
The restaurant staff is very professional and hospotable.
"Tokyo Night" at Four Points by Sheraton Danang is definitely an experience not to be missed when visiting the coastal city of Danang.
🍣 Tokyo Night | 499,000VND nett guest
📅 Every Thursday | 18:30 – 22:00
📍 The Eatery | Ffloor 3
☎️ 0236 399 7979 ext. 3304
Special thanks to Food Blogger Trung Buiii – Spectcular "Tokyo Night" buffet with unique "TUNA CUTTING" performance
Latest Posts