Son Tra – vibrant blooming season
Photographer: VINH PHAN NGUYEN (Mr.)
Danang Association of Arts and Literature
http://vannghedanang.org.vn
If anyone has ever known of green Son Tra – the homeland of Red-shanked doucs, it's a pity to miss colorful forest dyed in Yellow Flamboyant and Purple Millettia and Downy rose-myrtle.
YELLOW FLAMBOYANT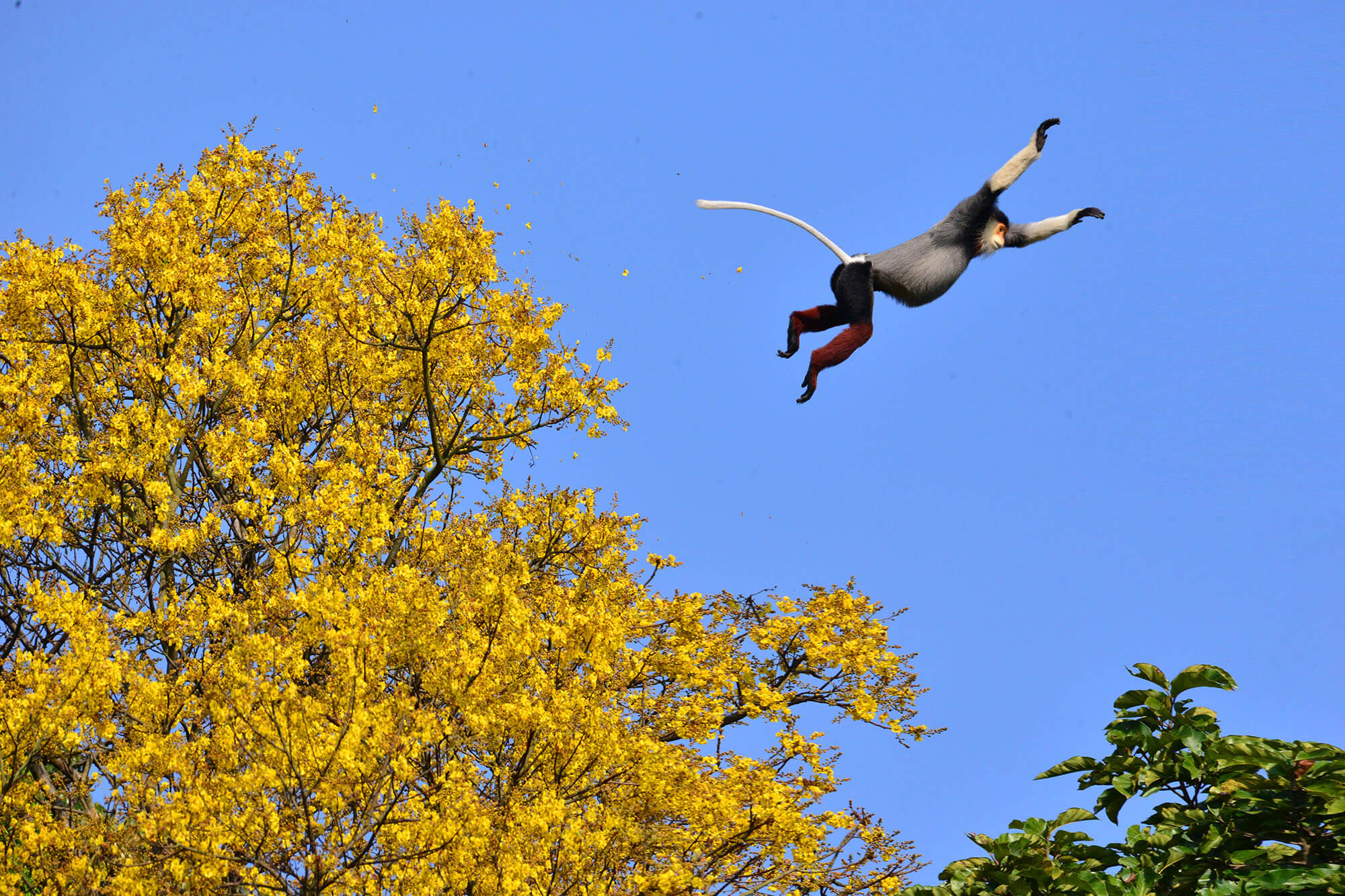 The end of March and the beginning of April is the season of Flamboyant. The yellow petals with greenish leaves bloom on the blue sky, transforming Son Tra to more luminous and prominent landscape than ever.
Flamboyant is woody plant, also known as Lim Set or Yellow Phoenix. It is able to grow well in many natural conditions, terrain varies from coastal, midland to mountainous areas.
Flamboyant community with an average height of 9-10 meters grows in the forest near Tien Sa cape. To observe the fabulous flowers, visitors should follow the steep path to Son Tra from Yet Kieu Street. Just about 2km from Tien Sa port, you should encounter the striking yellow of Flamboyant.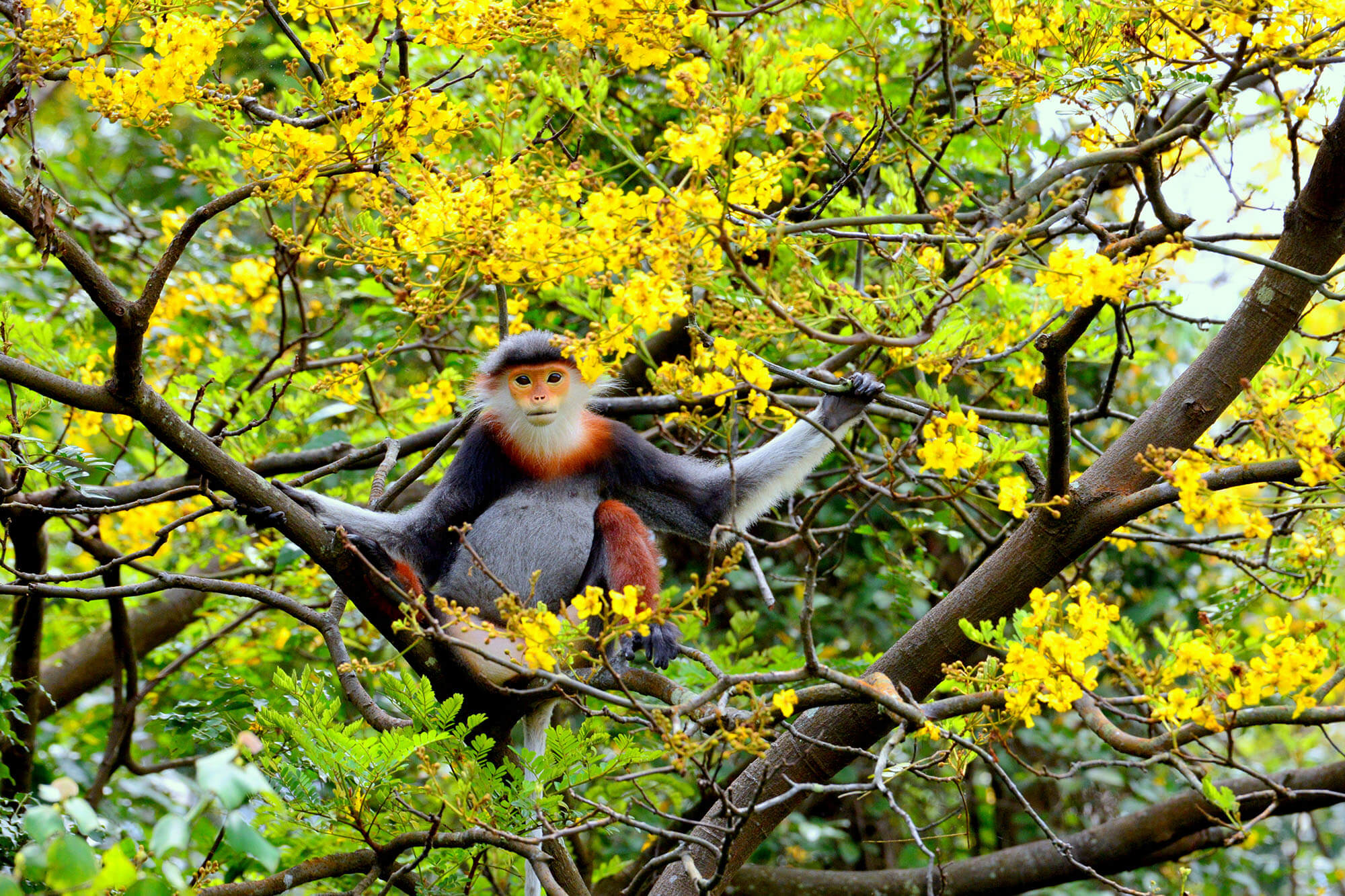 On Son Tra Peninsula, Flamboyant are integral food of Red-shanked doucs. Once there bloom the first few yellow petals of Flamboyant, the primates will quickie grab and taste the sweetness of their favorite 'snack'.
PURPLE MILLETTIA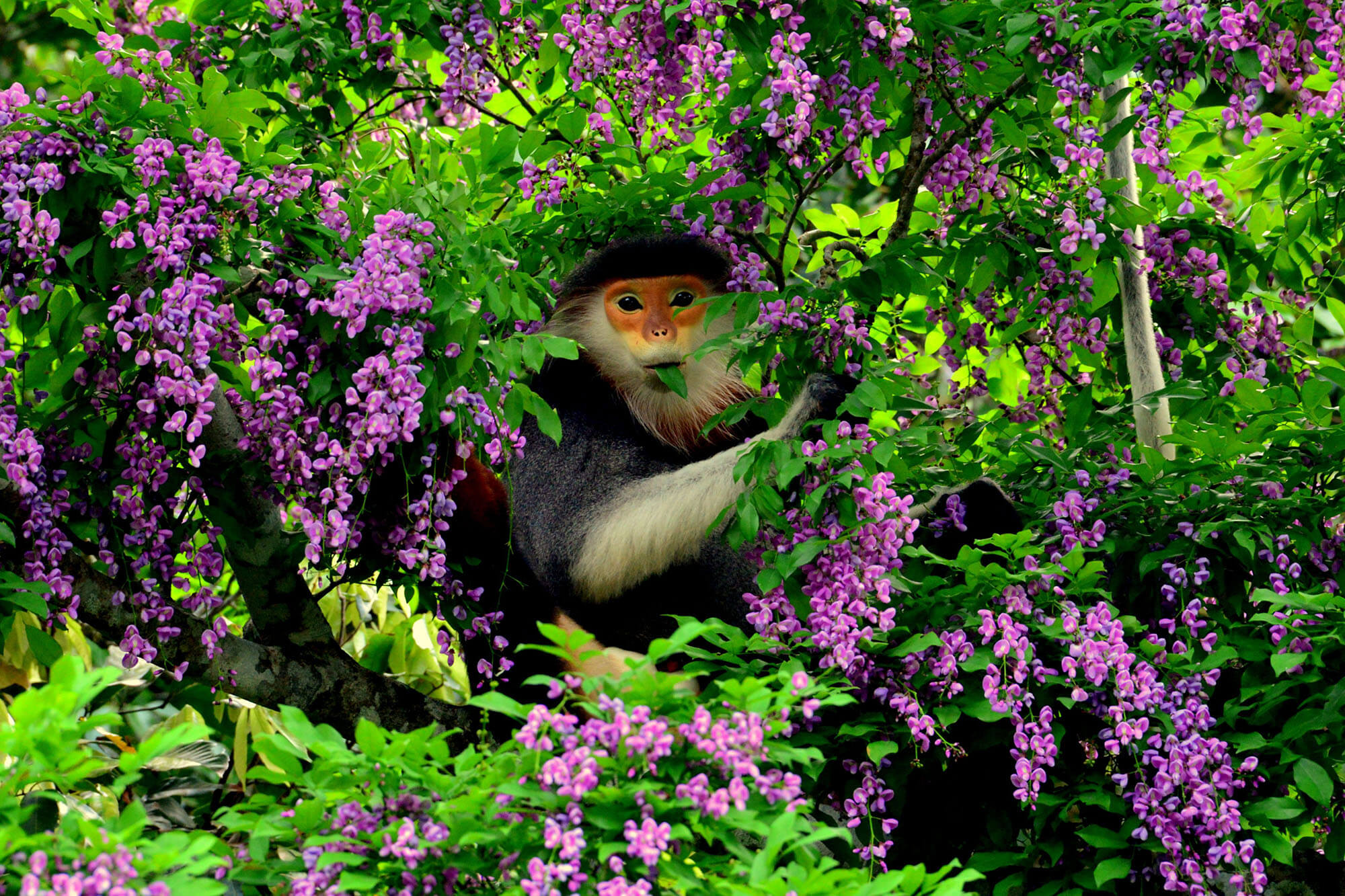 By the end of the season, the green offsets of Flamboyant clusters signal the beginning of Millettia season. In May, they gradually bloom and brighten the whole forest of Son Tra.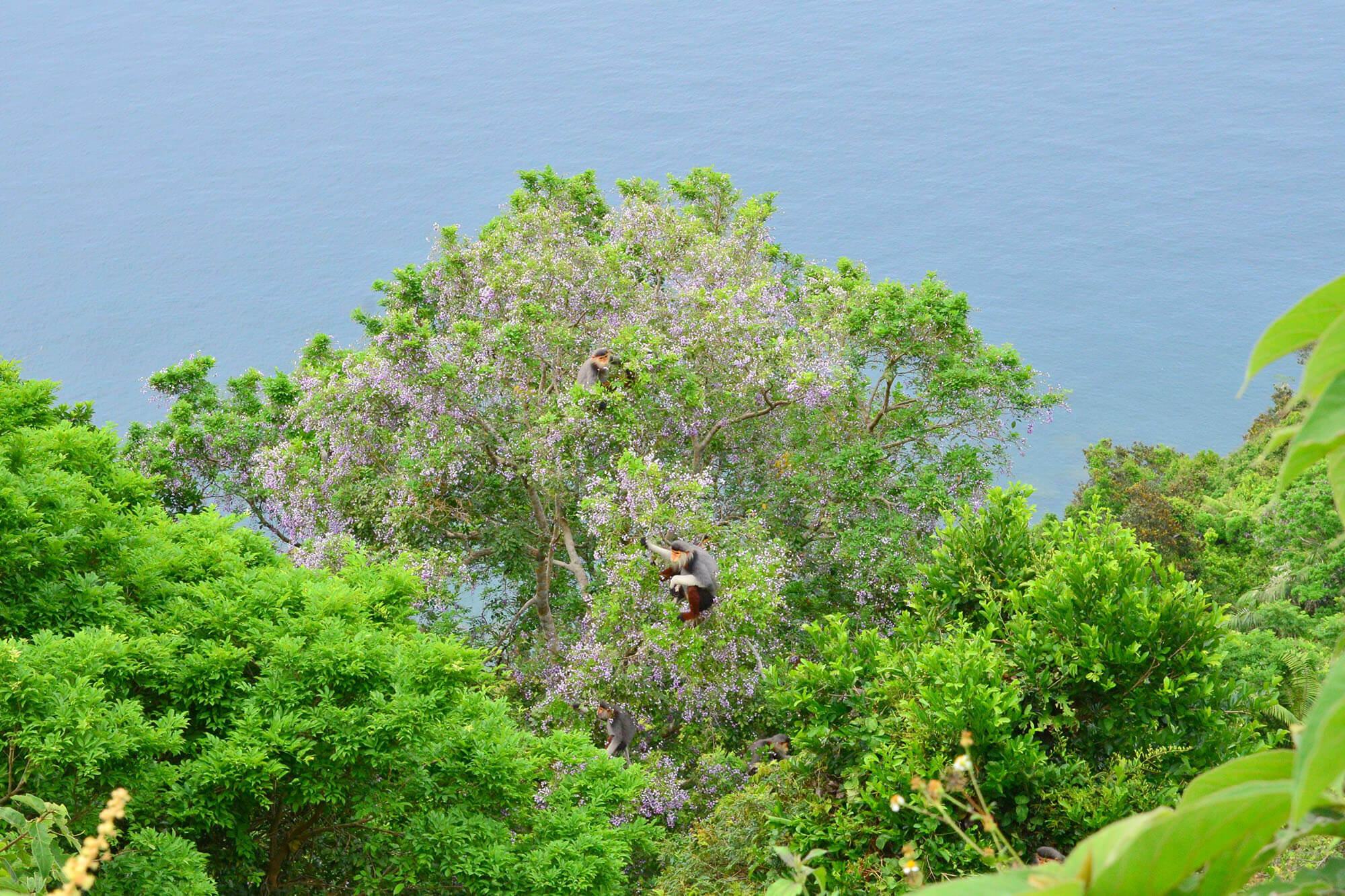 It is said that people from Quang Nam also call Millettia with various names such as 'Nanh', 'Black Millettia' and 'Water Millettia', together with scientific name as Millerria nigrescens Gagnep in the family of Fabaceae.
Flowers come out from axillary heads and branches, could be up to 15-cm long and present in graceful purple. Depending on the sunlight, the purple shades of flowers can vary from white, blue, pink to dark purple.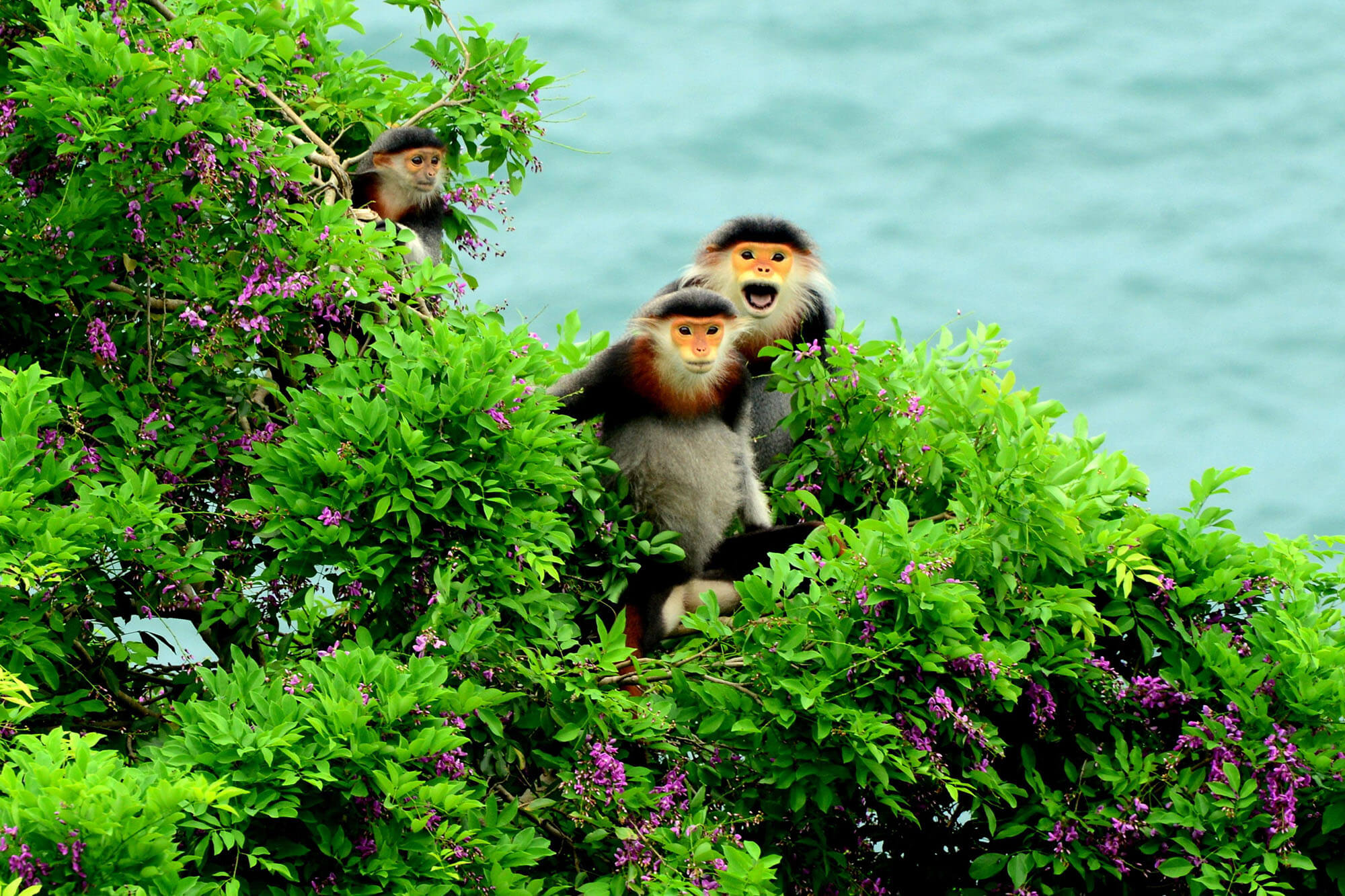 The clusters of Millettia blooms and drop down to the beautiful Da Nang coast, spreading the fragrant aroma for the entire forest on Son Tra peninsula, as if to hold the tourists 'spirit there.
DOWNY ROSE-MYRTLE
The soil and climate of the Son Tra peninsula are perfect for the development of Downy Rose-Myrtle which can be caught anywhere in Son Tra.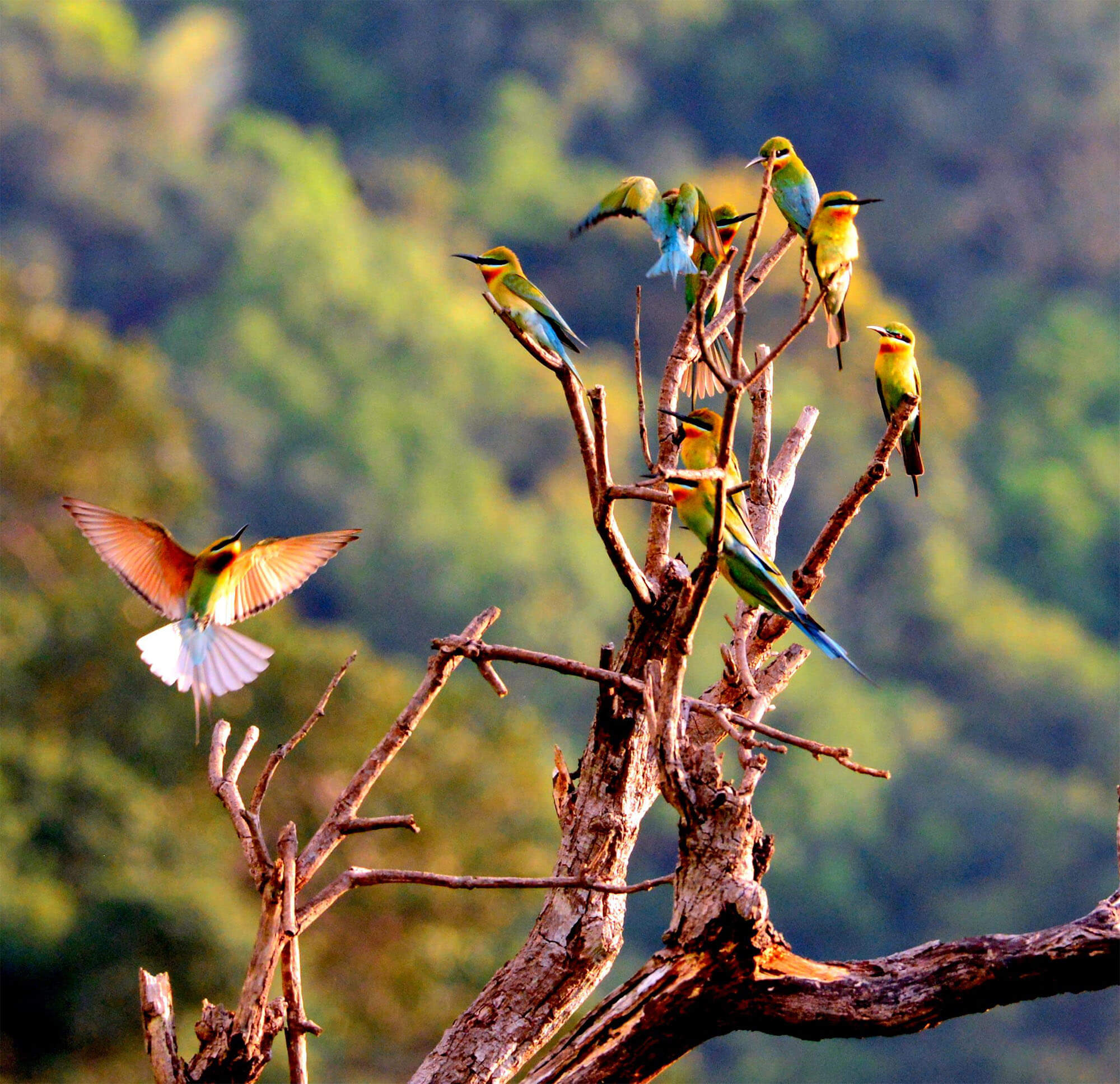 Coming to Son Tra in April and early May, visitors can immerse themselves along the streets of purple Downy Rose-Myrtle or taste the light sweetness of its fruits in late May.
Let's have a visit to Son Tra to appreciate the glamorous flowers. Da Nang will always here for you, can't wait to see you soon. #SEEYOUINDANANG
– Thùy Mai –
Latest Posts