[Review] Discover all of Hoi An in 1 day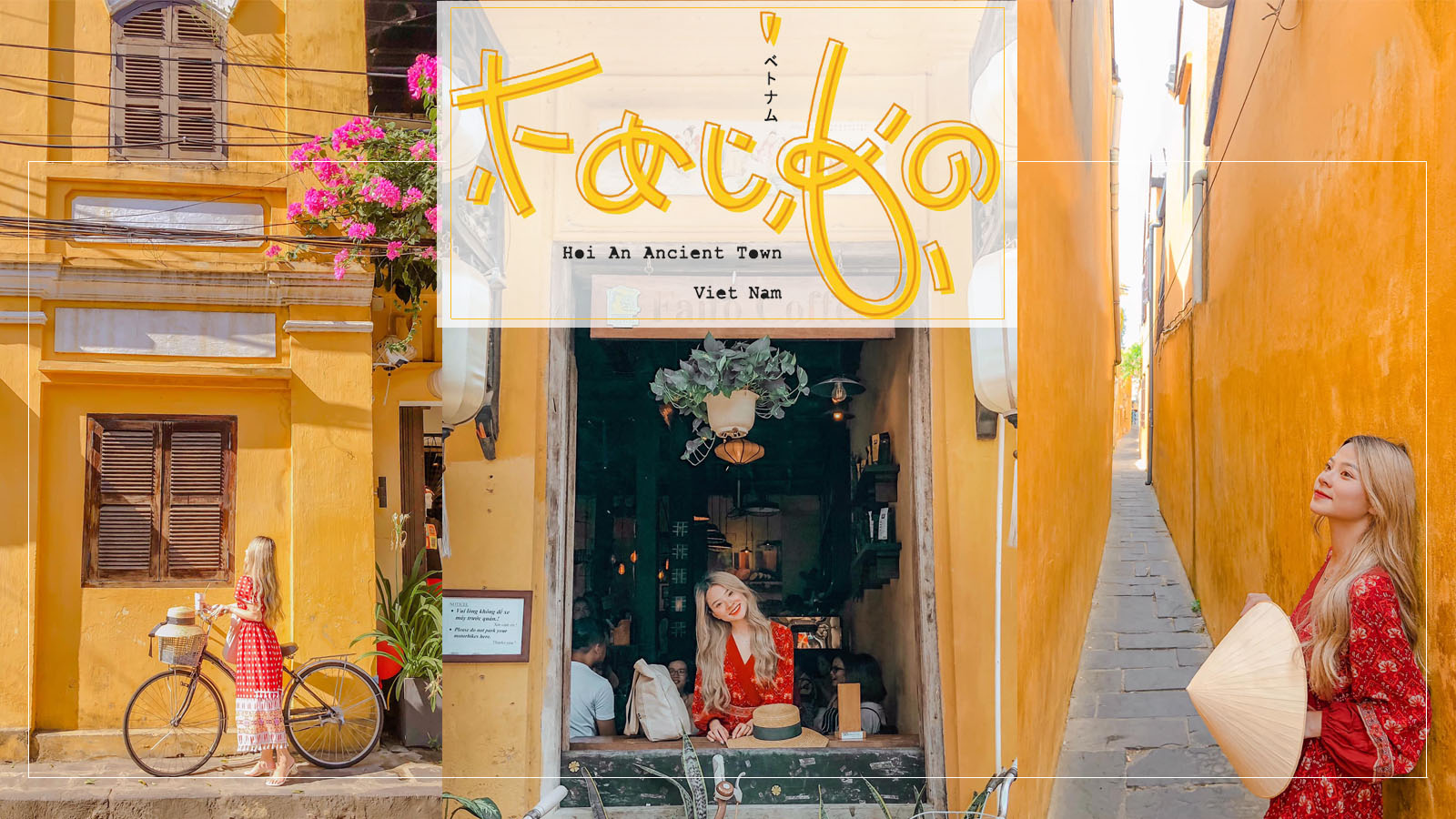 If your schedule got only 1 day to visit Hoi An and you do not know which place to choose to fully explore the beauty of this place, please refer to this review of Ta Xuan Huong.
TRANSPORT
I rented a car from Da Nang to Hoi An costing 210K via dichungtaxi.com. I departed at 5am but the driver was very punctual and also enthusiastic. Rest a bit on car.

We watched "Hoi An Impression" show in the evening so I took the bus transfer there to go back Danang.

In addition, my main transport is Grab.
PHOTOS TIME
Hoi An got super crowded in the afternoon so I decided to visit there form the early morning for nicer photos. You all should wear sunglasses, hats, suncream and sun clothes because from 9am to 10pm onwards, it's really sunny there.
My tip is in case  you did solo travel and there were no places to set up your tripod, let's take a good angle first then ask someone to take photos for you. You should take photos continuosly first to save time and also to capture all beautiful angles.
THINGS YOU SHOULD NOT MISS:
Faifo Coffee (130 Tran Phu): This is a cafe with a super nice view, overlooking the ancient rooftops in Hoi An.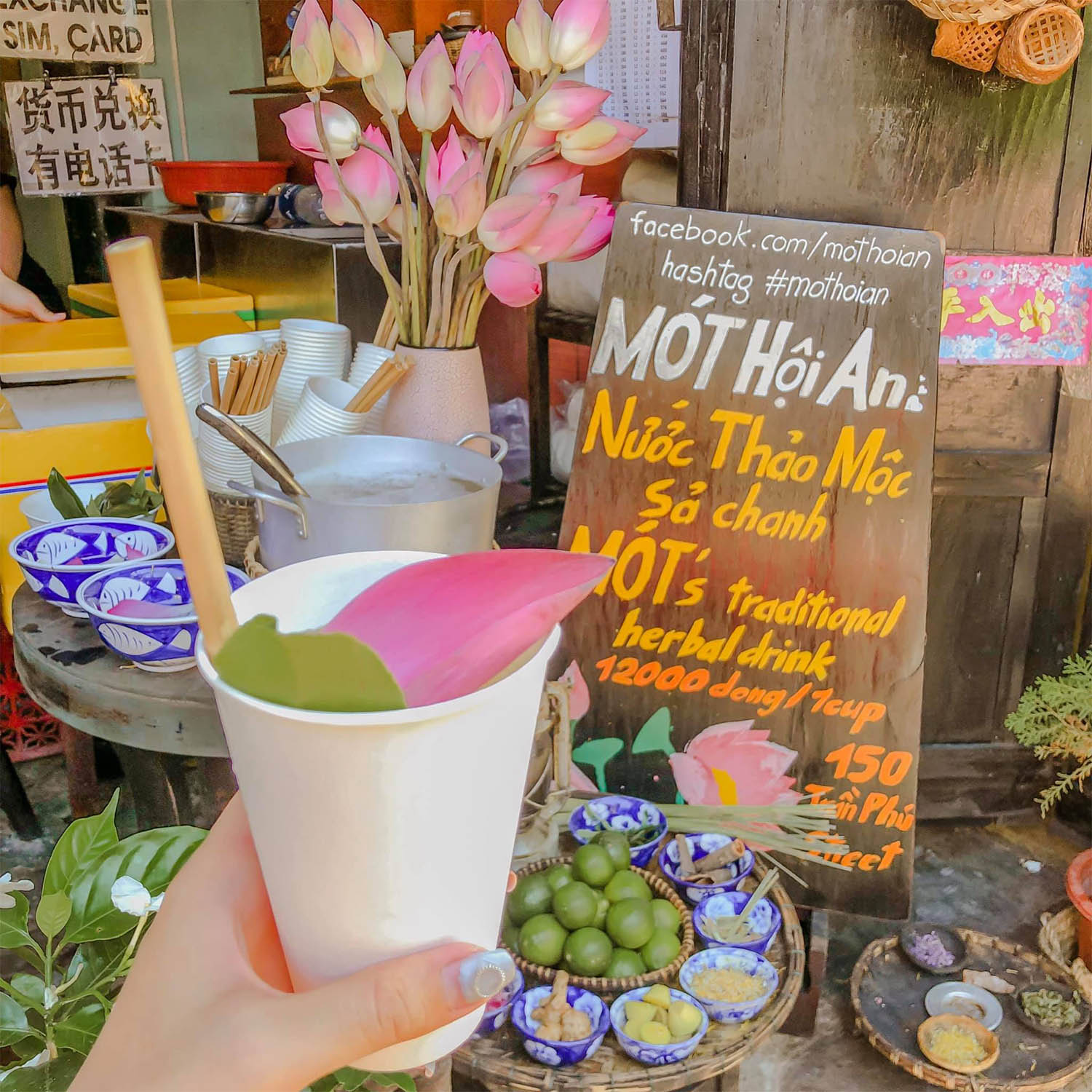 Hoi An Herbal drinks: I drank up to 3 cups as it was so yum. The cool taste is one of a kind and it is so cheap, only 12k/cup. This is definitely a drink that if you should try once you are in Hoi An.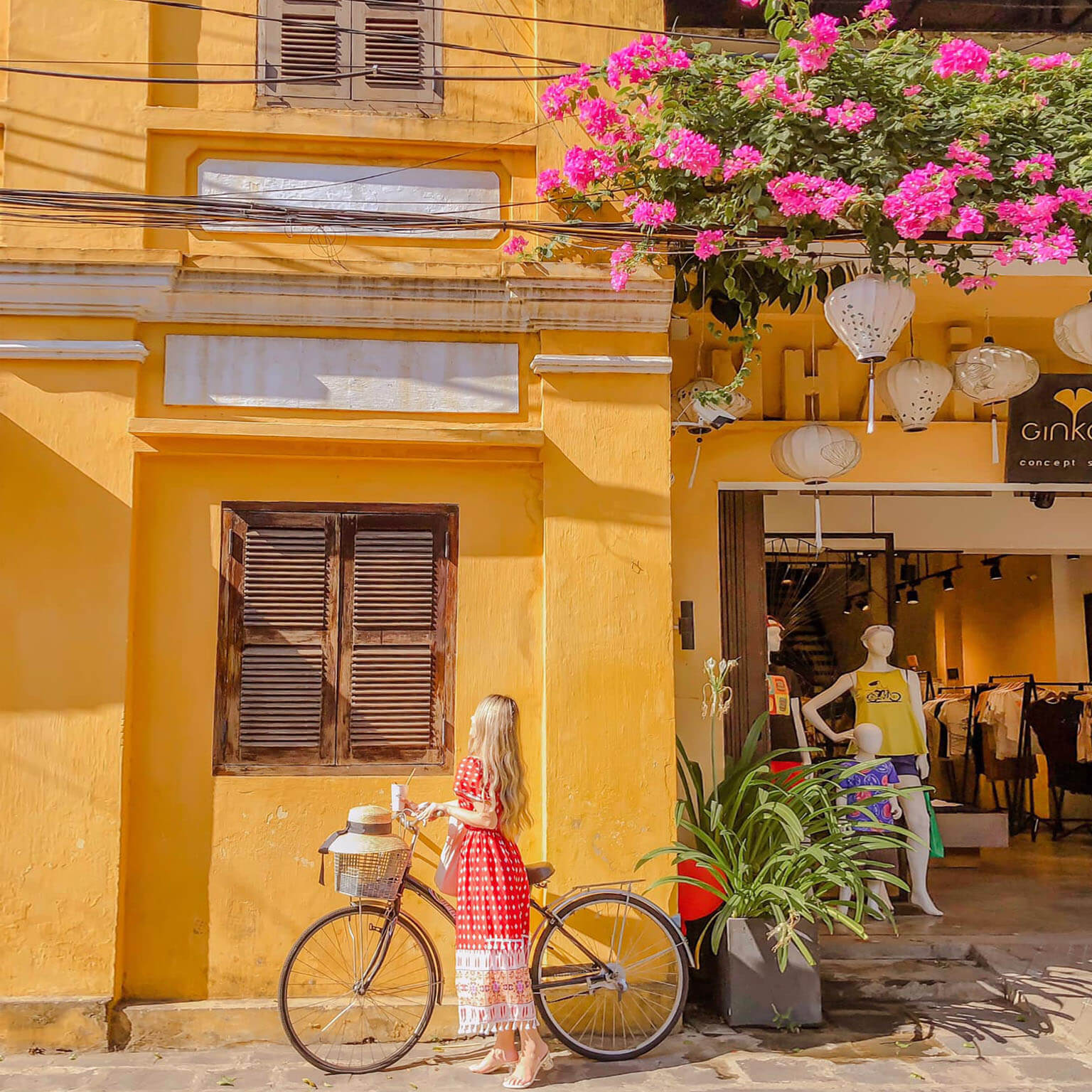 Bougainvillea: The specialty of Hoi An is here, do not forget to take pictures with beautiful bouquets of  this signature flower in Hoi An.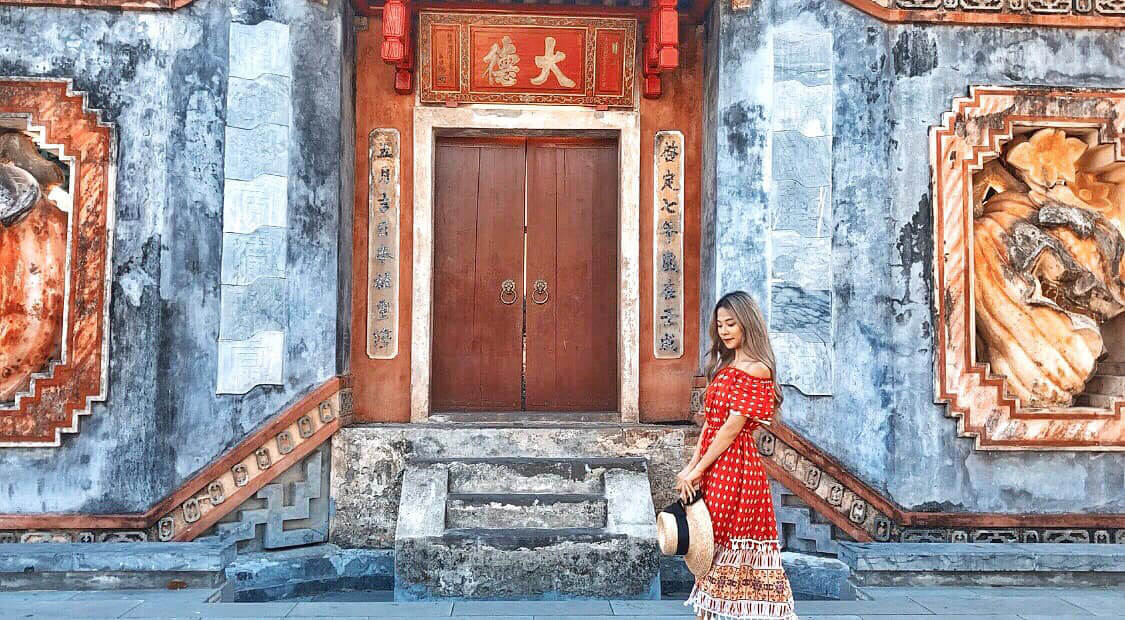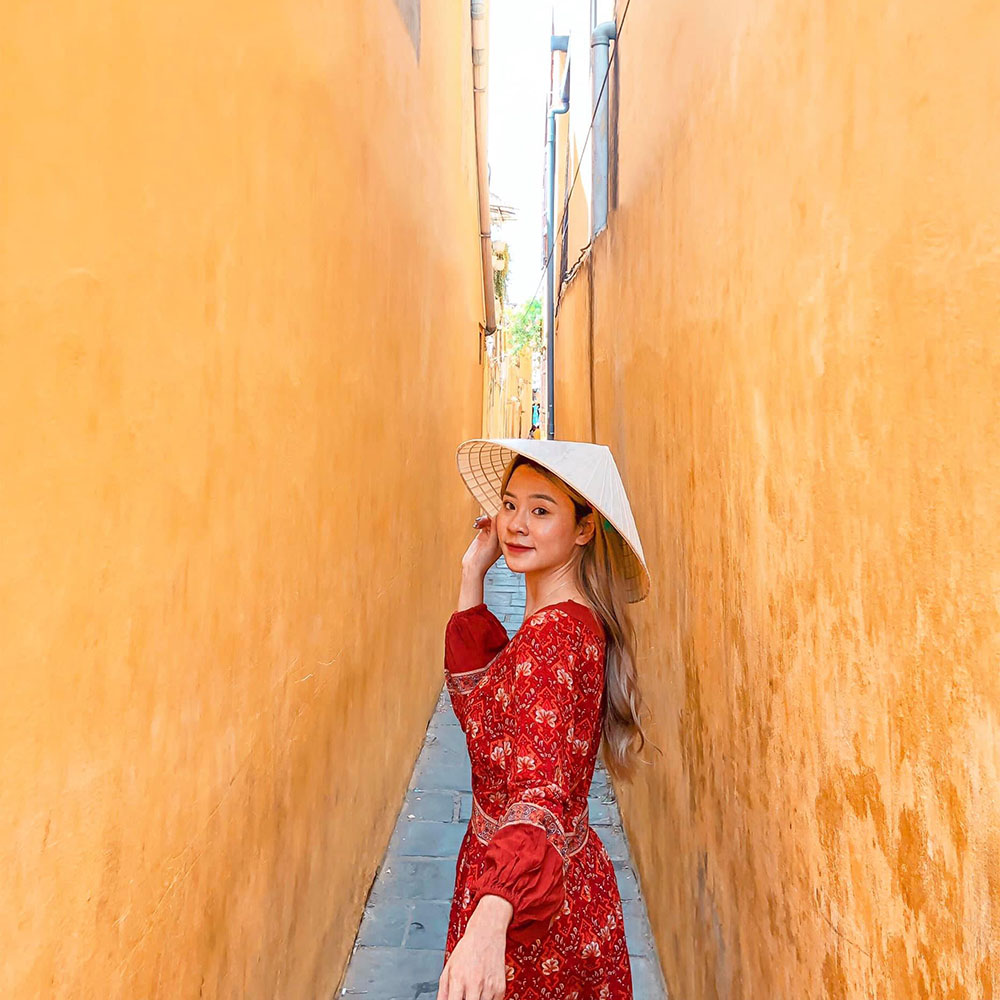 FOOD SPECIALITIES
The must try food in Hoi An must be: Ba Buoi Chicken Rice, Phuong baguette, Rice Paper Rolled with grilled pork, Banh Beo, crystal rice cake, Sweet Soup, Cao Lau, Quang Noodles.
At noon, I relax with foot massage and also avoid the intense sun from 12:00 pm to 12:00 pm (price around 260k / hour).
Having coffee in the afternoon, and eating baguette at Mrs. Phuong then visiting Hoi An Impression Park (Con Hen, 200 Nguyen Tri Phuong, turn left, Cam Nam Ward, Hoi An City) for Memories of Hoi An show in the evening. Also, there are lots of places to take photos and the show is definitely worth watching.
From around 17:00, I went to Hoi An Impressive Park, taking pictures, having food and waiting till the show.
The staff are all enthusiastic, friendly, full of smiling, so I have really good impression.
Before arriving there, I had no that I could take loads of photos like that.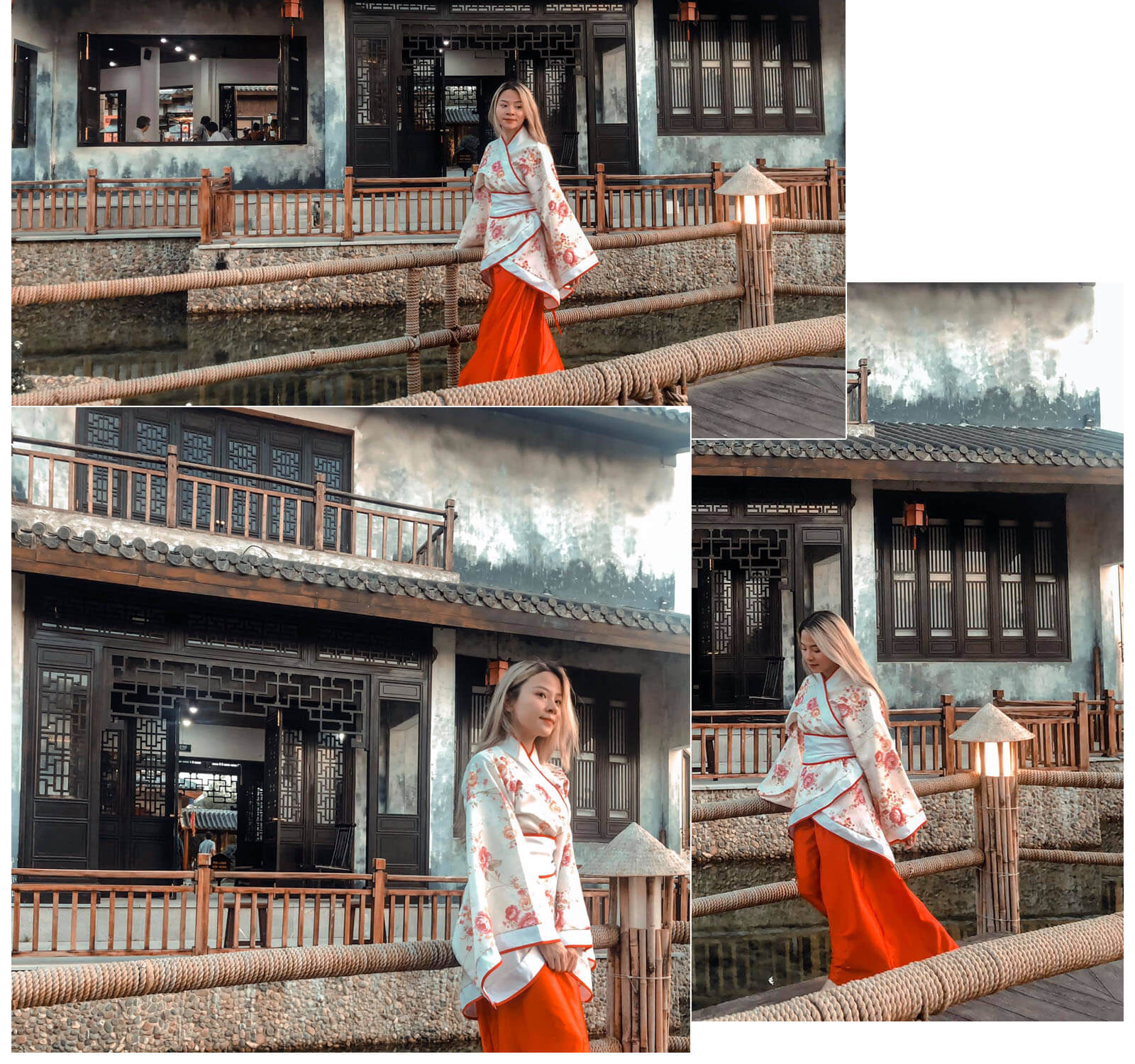 At Hoi An Impression Park, there are many subdivisions such as: Commercial area, Spiritual area, Love bridge and Japanese village …. in order to recreate a bustling international port with the presence of Asian and European cultures.
There is also a theme costume rental so I rent it right away (about 150k / set).
The show will take place from 19h30 to 20h45 daily with ticket prices from 600K to 900k.
There is a shuttle bus from Hoi An to Danang. It's very convenient and time-saving!
Hopefully,this review will be of great help when you only have one day to visit Hoi An.
Specials thanks to: Tạ Xuân Hương (@Delete.Forget)
Latest Posts