RADISSON LUNCH BUFFET WITH DAILY CHANGING CULINARY THEMES
Let every meal be an exciting culinary adventure to discover. From only 249,000 VND and "Dine 4 pay 3" promotion, you are entitled to a sumptuous meal.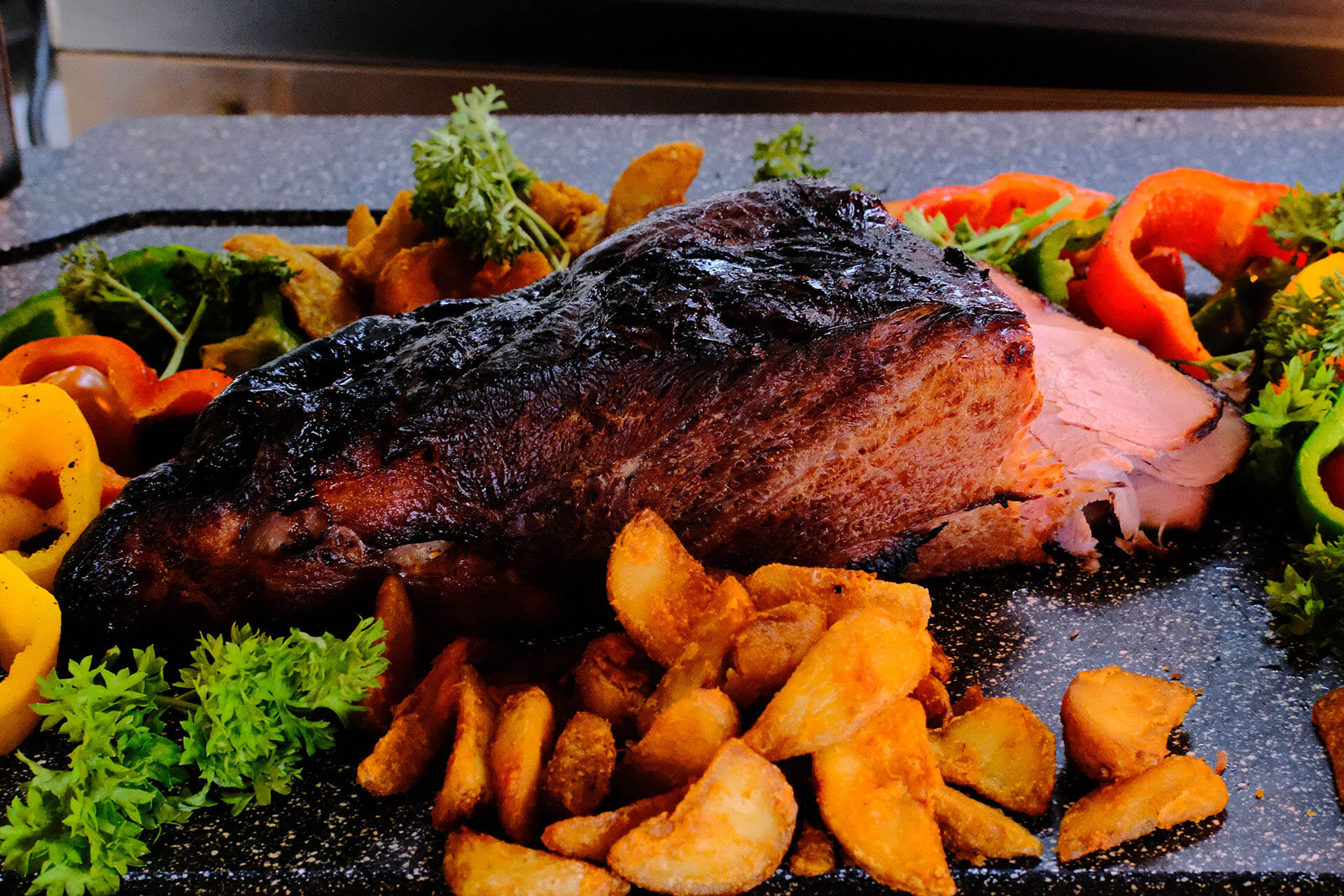 Just a few steps from Da Nang city center, Radisson Hotel is an ideal place to enjoy cuisine with friends and family. The Market Place restaurant is located on the 2nd floor with a design inspired by the sea. The restaurant has talented chefs and dedicated service, bringing you a perfect feast of colors and flavors.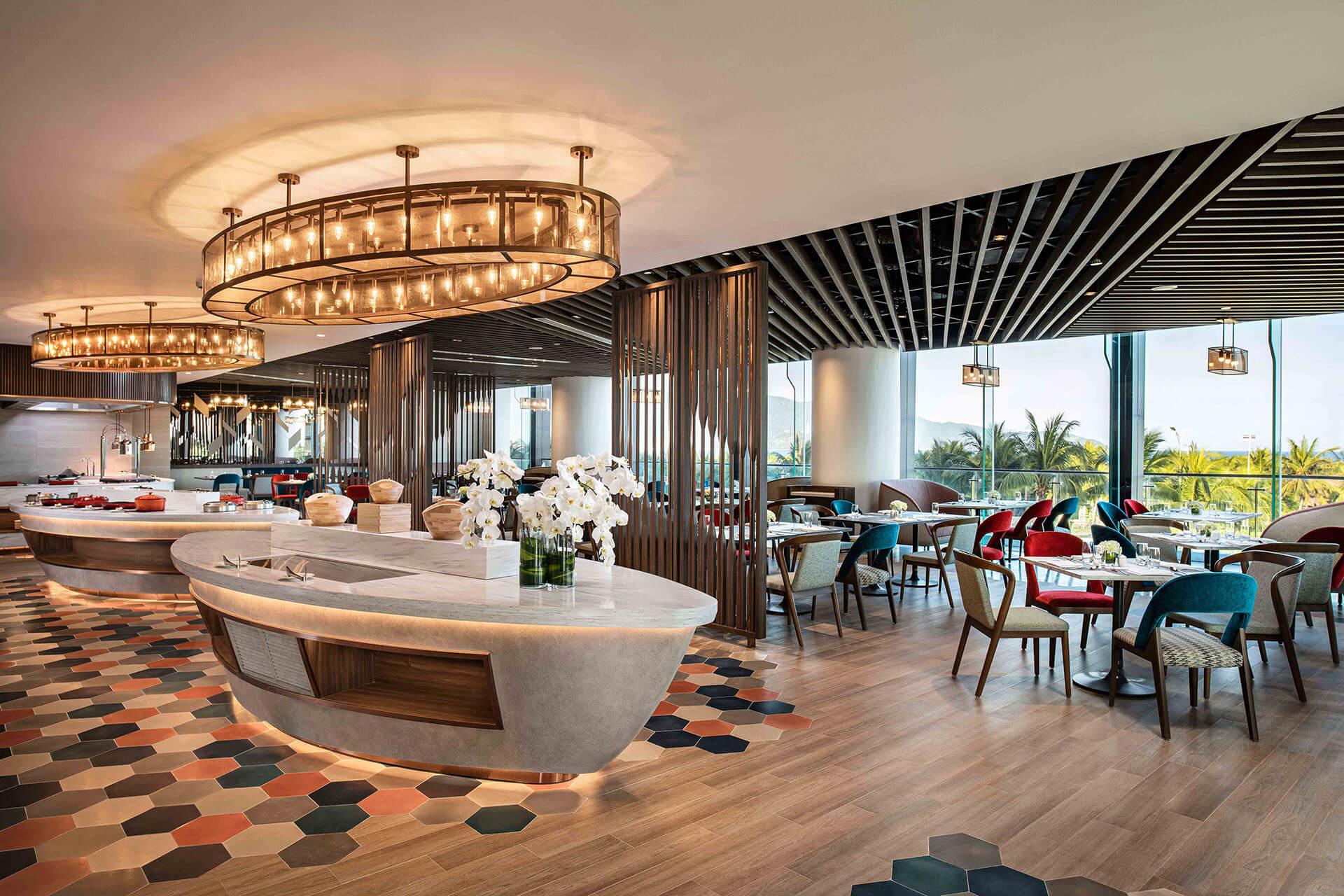 The Market Place Restaurant is the ideal place for meals with family and friends
Experience an exciting culinary adventure at The Market Place
Dishes at Radisson Lunch Buffet are a combination of various culinary styles and the passion of talented chefs. Every day, we will bring to diners a different buffet theme with a variety of dishes. Especially, the show kitchen shows you the process of talented chefs preparing dishes, bringing surprises in both sight and taste.
With extensive menus, Radisson Buffet offers diners an exciting culinary journey. From only 249K for lunch, you can explore interesting culinary themes.
Ticket price: VND 249,000++/adult and VND 125,000++/child
Time: 12h00 – 15h00 daily
Location: the Market Place restaurant – 2nd floor
Offer: Dine 4 pay 3
(Prices above do not include VAT and service charge).
Every Monday: Chef's Regale Buffet – a meal with the Middle's specialty and live cooking from Chef.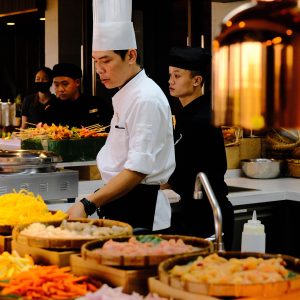 The buffet is served with various specialties in the Middle of Vietnam. Guests will enjoy their standout dishes made from premium materials, which are sure to create a fabulous buffet experience.
Significantly, our talented chefs will drop by every table to serve the guests a particular dish. This meal promises to surprise you with a high-end, sophisticated and quality version of familiar Middle's dishes.
Every Tuesday: Countryside Buffet – Reminiscent of the old taste of cuisine in rural areas
Even if they are delicacies, any dishes always originate from the roofs of a particular rural area. From this idea, the Countryside buffet will invite you to travel and enjoy the culinary quintessence of many countrysides worldwide. The ancient dishes are restored, and the old flavors are recalled.
Every Wednesday: Continental Buffet – culinary quintessence of various locales worldwide
Continental buffet style and the distillation of culinary quintessence from various regions worldwide. Gather around the table with friends and family at The Market Place, but let your spirit travel around the areas with fresh flavors.
The dishes on the menu focus on the essence of vegetables, meat and seafood contained in the broth. On a long trip, what better way to cool off the summer than with cold soups and healthy soups.
Every Thursday: Fire & Ice Buffet – Experience the opposition of fire and ice with fresh seafood
The combination of Fire and Ice, although opposite, brings significant effects to dishes, especially seafood. With two extremes – fire bursting at the grilled seafood stall and ice keeping the freshness of seafood preserved on ice, you can enjoy the true value of the abundant seafood resources of the Middle Coast.
Every Friday: Organic Food Buffet – the local "organic" ingredients will bring a healthy and nutritious meal.
The fresh, delicious local ingredients are certified to "organic" standards, which will bring you a healthy and nutritious meal. You will be taken care of by the remedies contained in the chef's dishes at Radisson.
Stop by the open kitchen to enjoy the typical My Quang dish of the Quang Da area. A simple dish that contains all the nutrients for a long, active day, worthy of being a typical representative of local cuisine.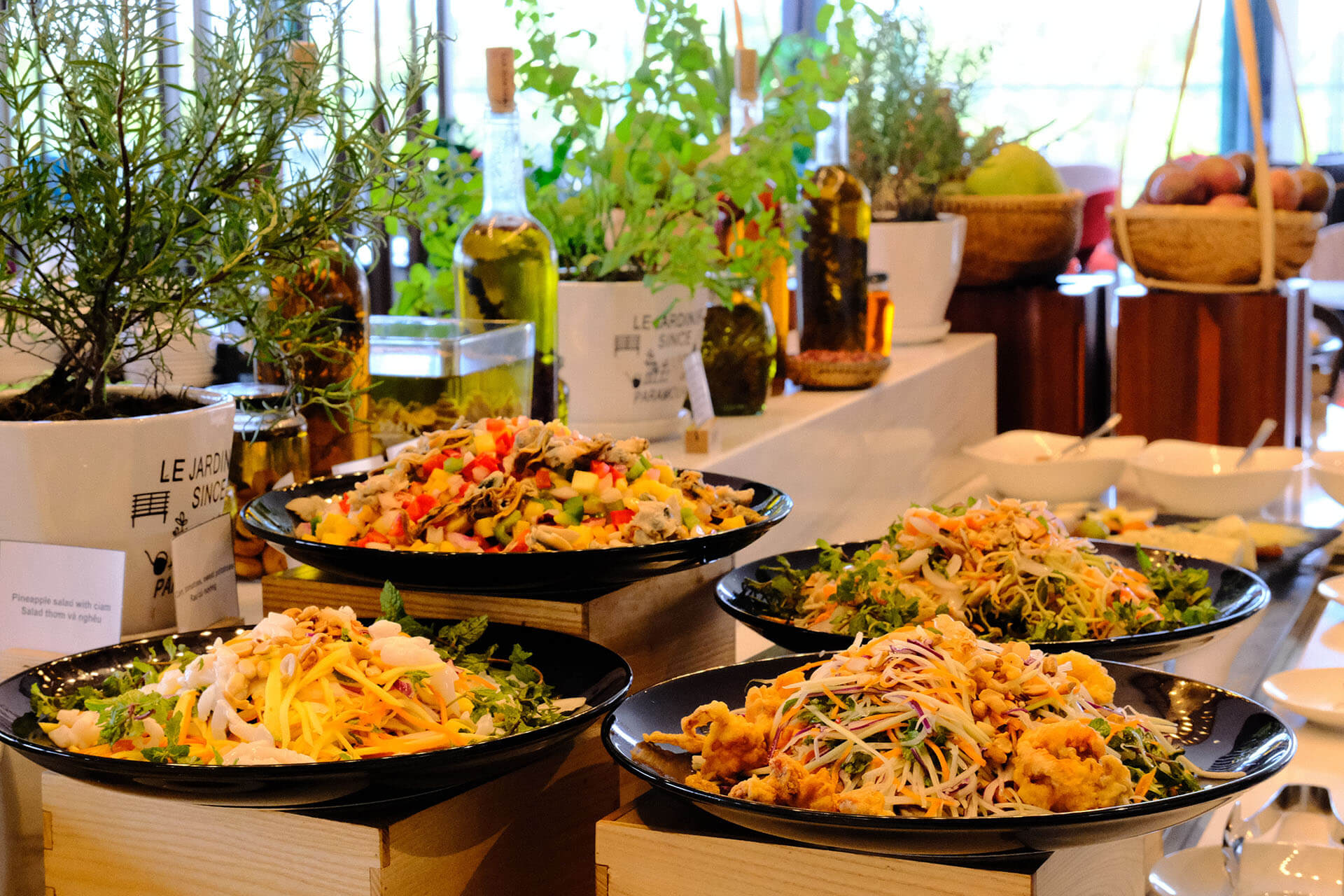 Every Saturday: Scandinavian Buffet – Amazing with the traditional dish of Scandinavian and live cooking.
Experience Scandinavian cuisine that is popular worldwide at Radisson Danang's Scandinavian buffet with a typical salmon dish, carefully marinated with spices such as red pepper, red radish, mustard, bamboo charcoal. Diners will enjoy the famous flavor of Northern European cuisine.
In particular, the live performance of the chefs will bring an unforgettable culinary experience to customers.
Every Sunday: Family Fun Buffet – revives the ancient Vietnamese meal. Love is included in every dish.
The rice tray of the ancient Vietnamese people represents the love cherished in each dish. In the cozy, luxurious space of The Market Place, it's great for the whole family to gather together and share beautiful moments during the trip.
Inspired by the idea of ​​reviving the ancient Vietnamese meal, we recreate the meal with familiar dishes which are always present in daily meals. And recall a little the pass with the particular course long been lost.
We put our whole heart into recreating and inviting you to enjoy. Radisson hopes that diners will have the most complete and memorable moments with traditional Vietnamese cuisine.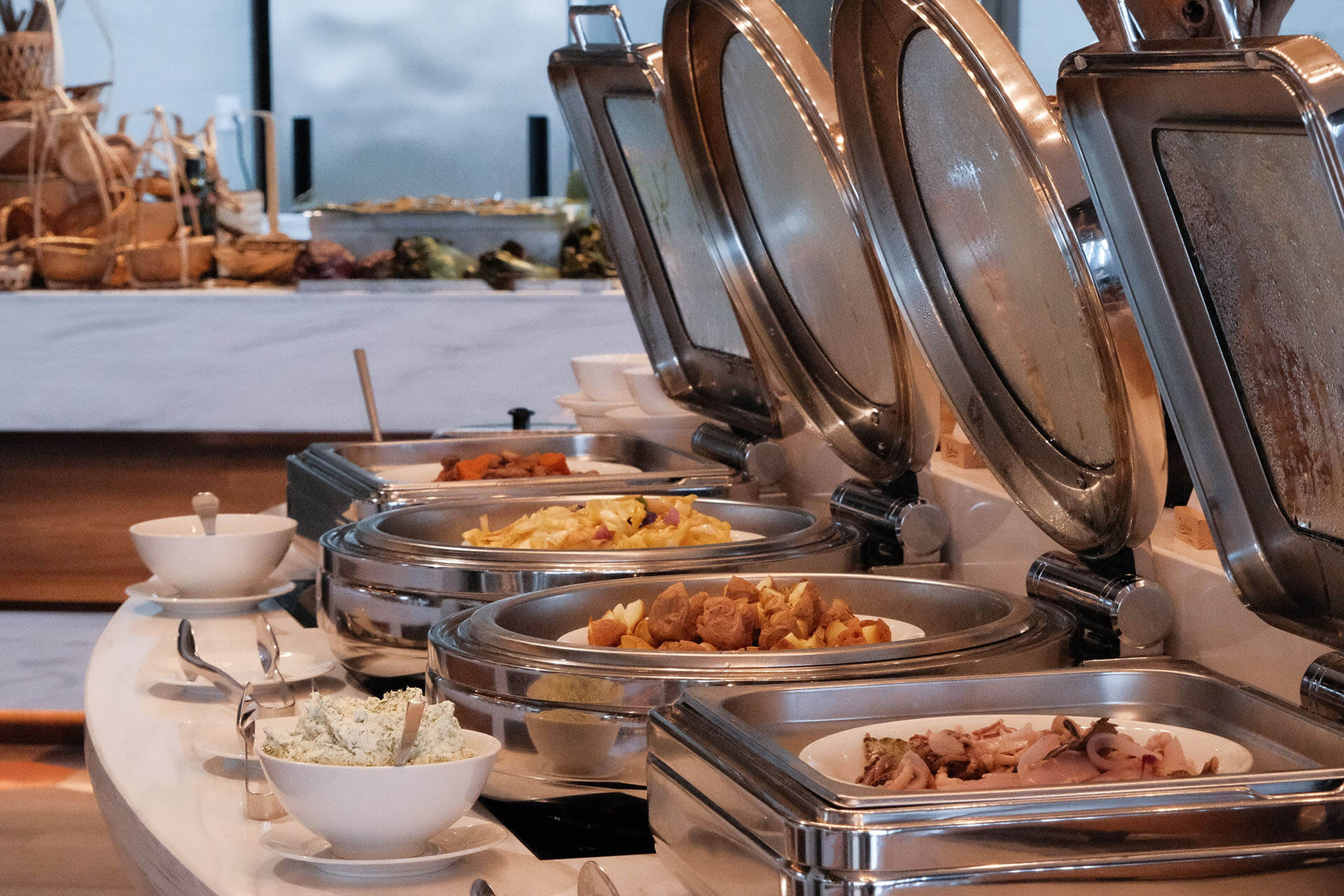 In pursuit of bringing the perfect holiday to customers, Radisson Hotel Danang always tries to put our full attention on each service, including The Market Place restaurant and the daily changing menu.
Join the culinary journey with Radisson Danang to satisfy your culinary passion, attentive service style and memorable moments. From only 249K per person and "DIne 4 pay 3" promotion, Radisson Buffet will satisfy you and your family.
Let every meal be a kind of cuisine adventure which leads you from this surprise to another pleasantness. Experience Radisson Buffet to enjoy the unique culture through excellent performances of flavor and taste.
With care and professionalism, Radisson Danang Hotel will bring a complete travel experience and inspire you to live every moment. This place is a great destination for vacation or business trip in the coastal city of Da Nang.
Radisson Hotel Danang
Address: 170 Vo Nguyen Giap, Phuoc My Ward, Son Tra District, Da Nang
Hotline: 0236 3898 666
Website: www.radissonhotels.com/en-us/hotels/radisson-da-nang
Danangfantasticity
Express Your Reaction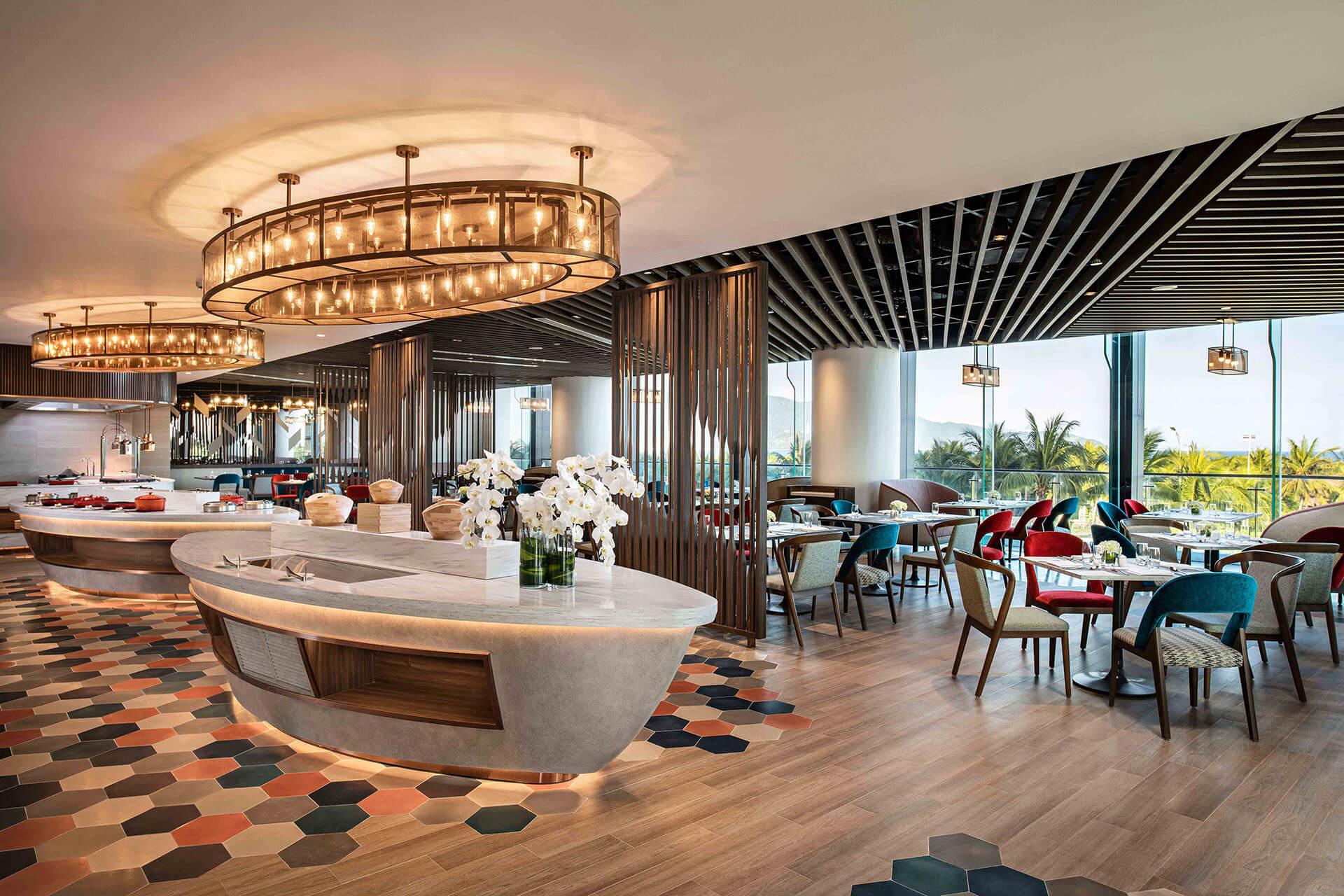 You have reacted on

"Radisson Lunch Buffet with Daily Changing Culin..."
A few seconds ago
Latest Posts