Located on the picturesque Da Nang Bay, Mikazuki Water Park 365 is the thundering creation of Mikazuki Group for Vietnamese and international tourists to explore an entertainment complex that operates on any day of the year, bringing an enjoyable and memorable experience.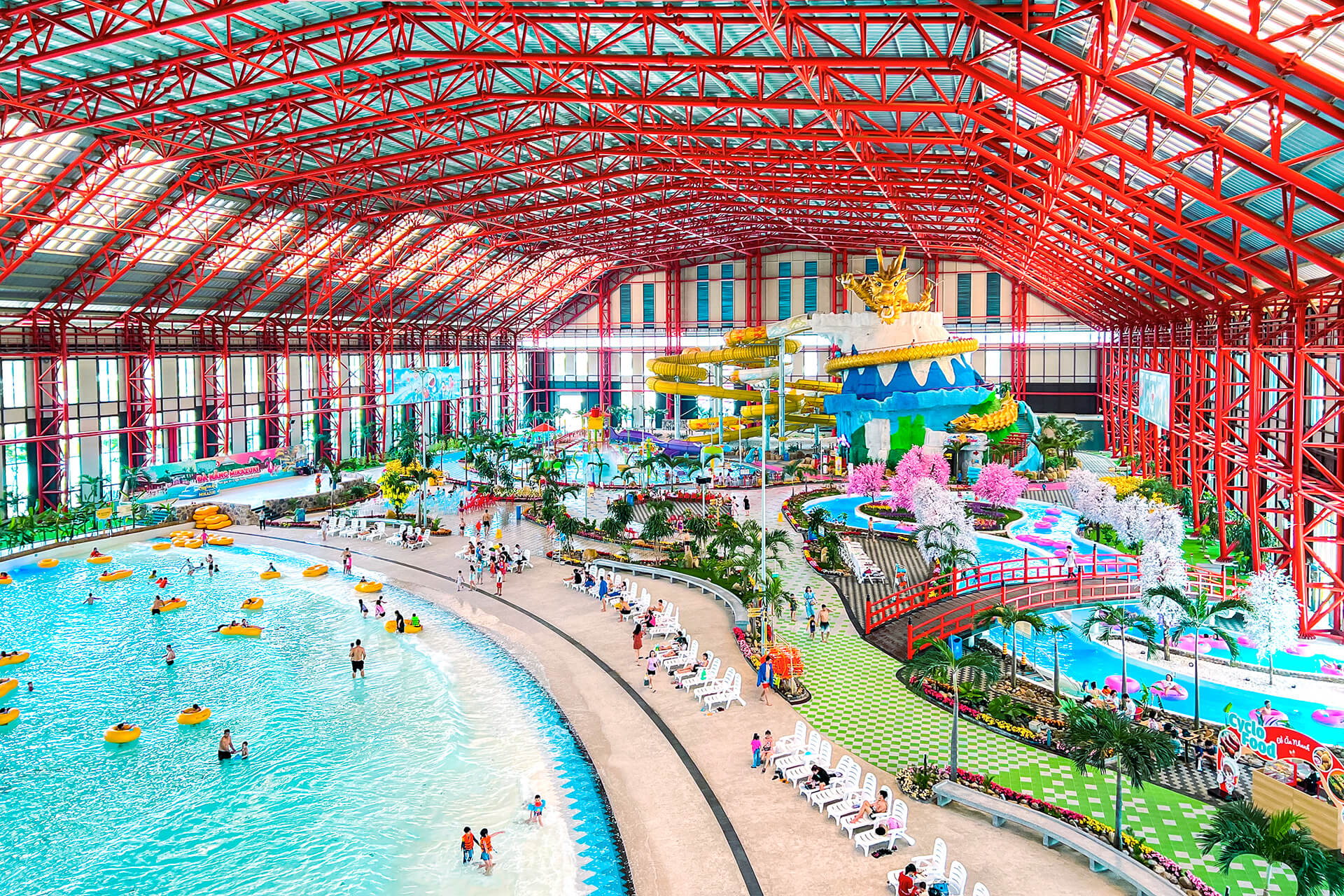 With an area of ​​more than 10 hectares, Mikazuki Water Park 365 is divided into two main areas: Indoor Water Park and Outdoor Water Park, ensuring an amazing journey all day long without boring feelings.
Like a colorful miniature ocean, Indoor Water Park can be a fascinating place to get the best moments ever without worrying about the weather. Visitors of all ages can experience the excitement at the Wave Pool, enjoy the Dragon Slider with its 140m long slide and unique rainbow effect, immerse in the Dragon River surrounded by vibrant cherry blossoms or Kids Pool – an ideal complex of water activities for lovely children.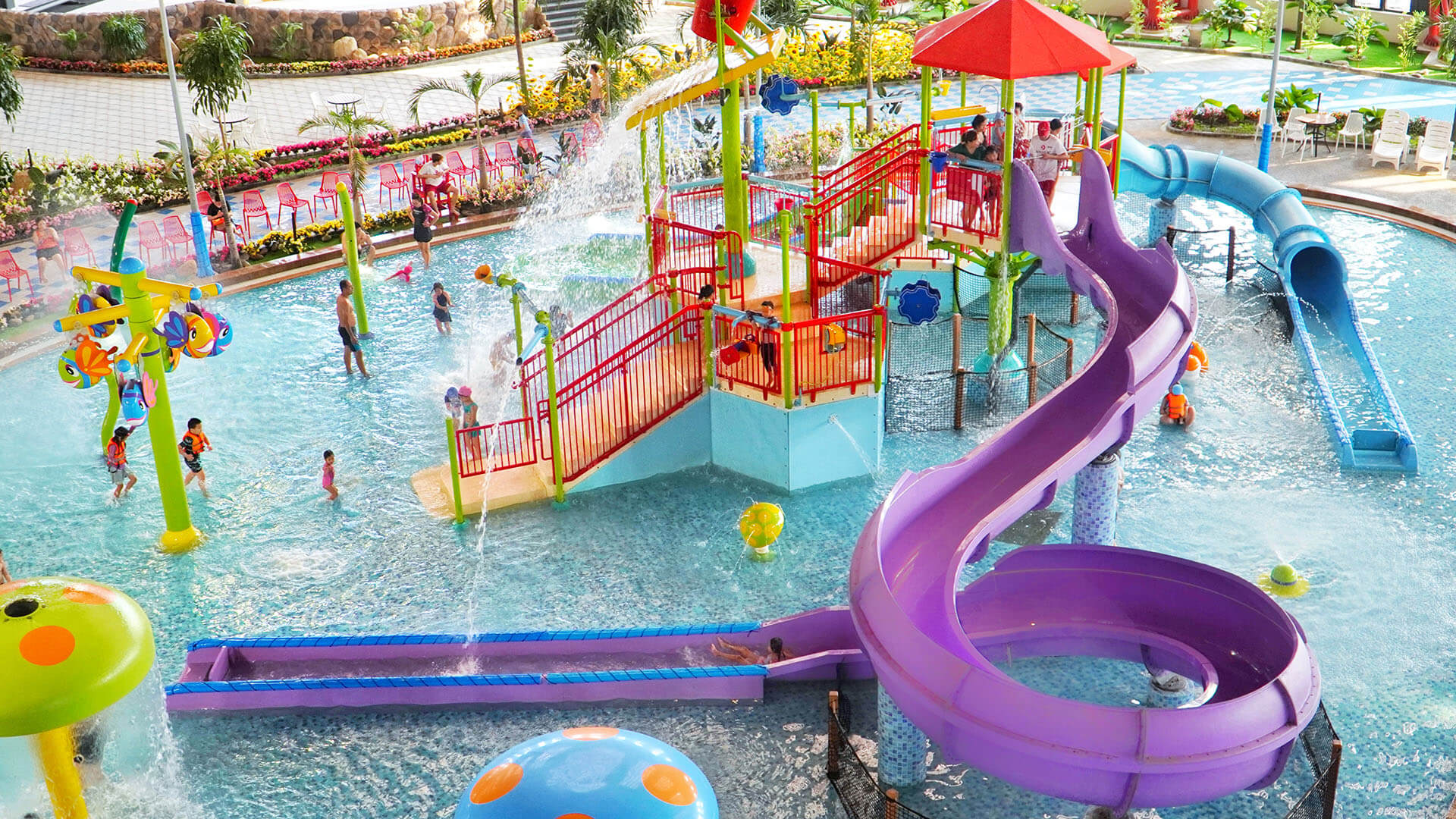 The journey to explore Mikazuki Water Park 365 is mandatory to visit Outdoor Water Park. Covered with lots of green trees, visitors can heat the beat in the 450m-long Fuji River, which is also the longest lazy river in Vietnam.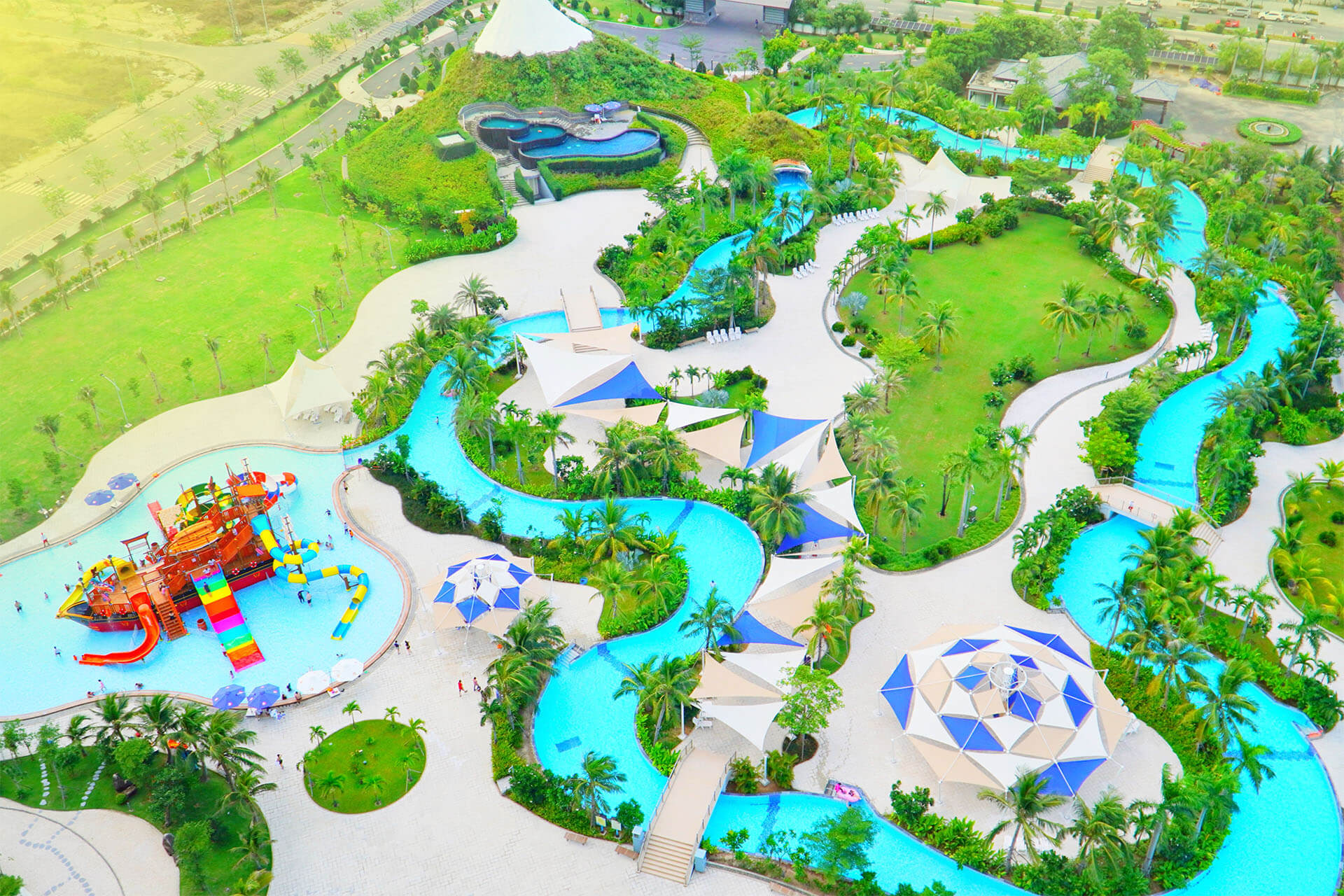 A miniature Japan can be found at the Outdoor Water Park with many typical cultural features of the country of cherry blossoms simulated: Mount Fuji, Bonsai, Japanese rapids, pebbles and lots of instagrammable spots. In addition, located at Mount Fuji, visitors can enjoy the cool water and freely frolic at the swimming pool with an interesting 3-storey design.
Besides, visitors should not miss the adventurous experience at Pirate Ship – a complex of 7 colorful slides, bringing great fun with many different emotions throughout this experience.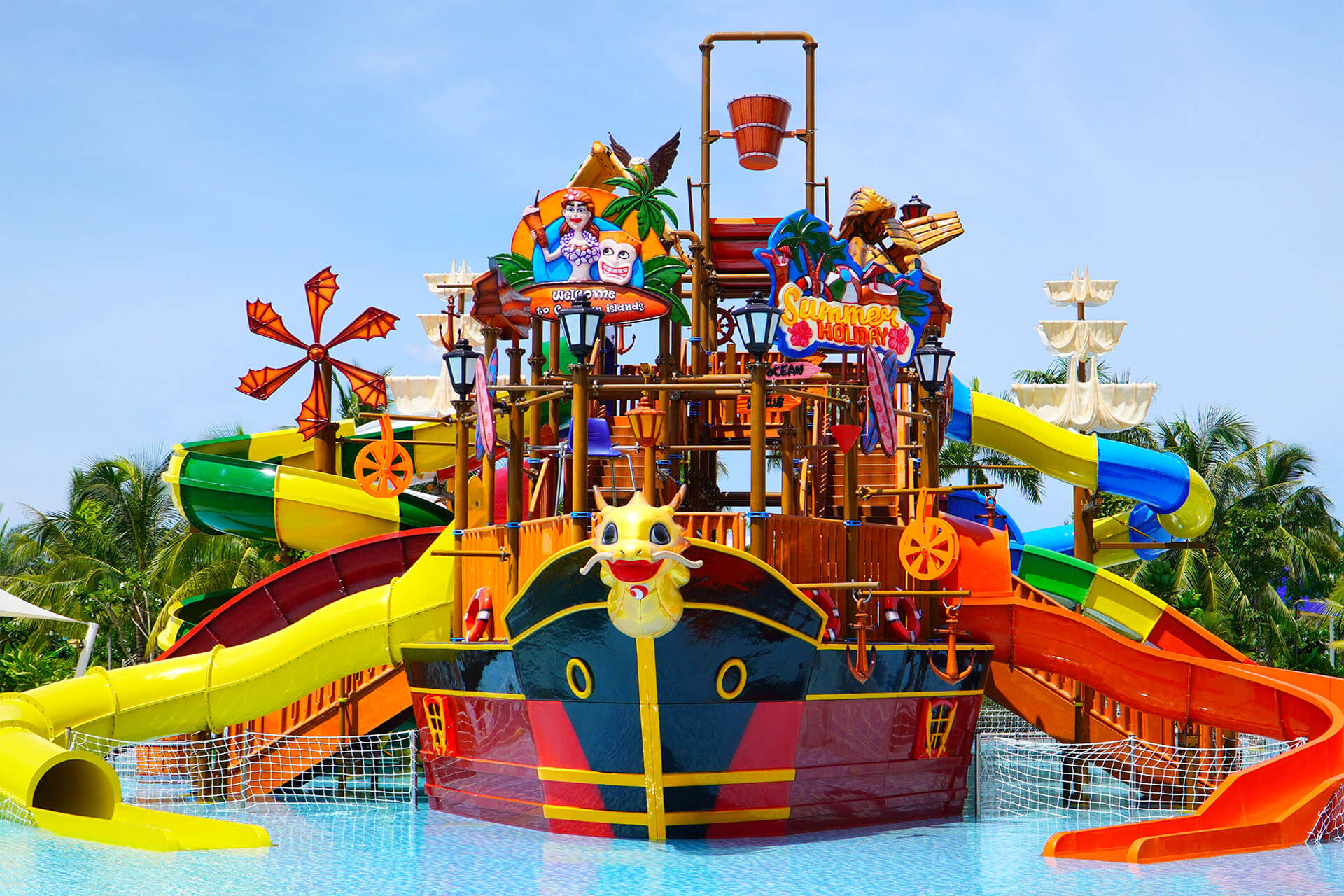 For art lovers, the water music performance at Mikazuki Water Park 365 is definitely an experience that visitors are eagerly looking forward to. The vibrant color bands, cheerful melodies, combined with the fluidity of the water will be the unique highlight for visitors' journey of discovery.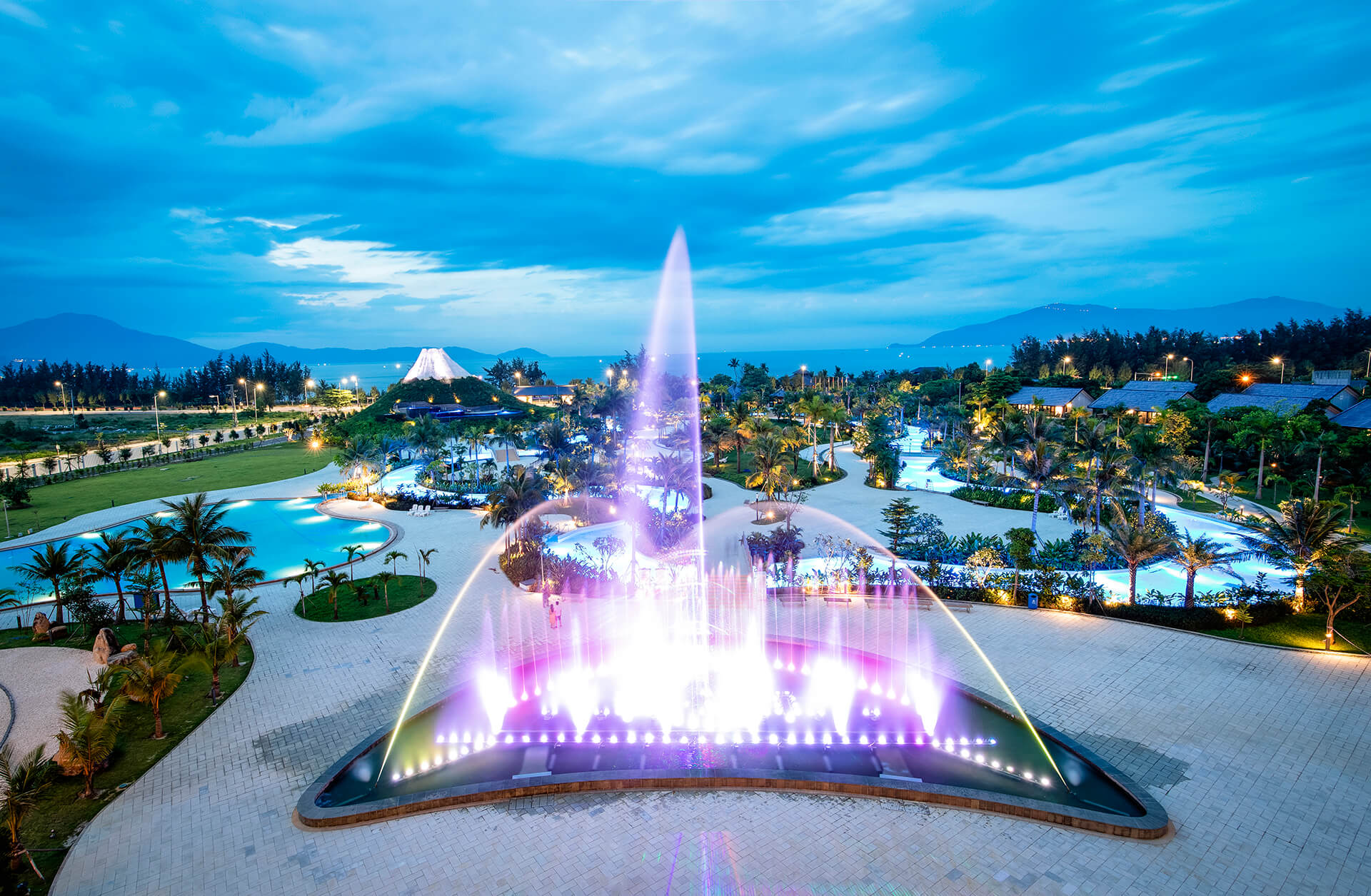 In addition to activities related to water, Ninja Kids Park is an ideal destination for children to have fun and unleash creativity in their own world. With smart design and diverse games such as ferris wheel, statue painting, ball house, rope climbing and other exciting experiences, Ninja Kids Park is a safe place for children's playing under the dedicated care of the staff.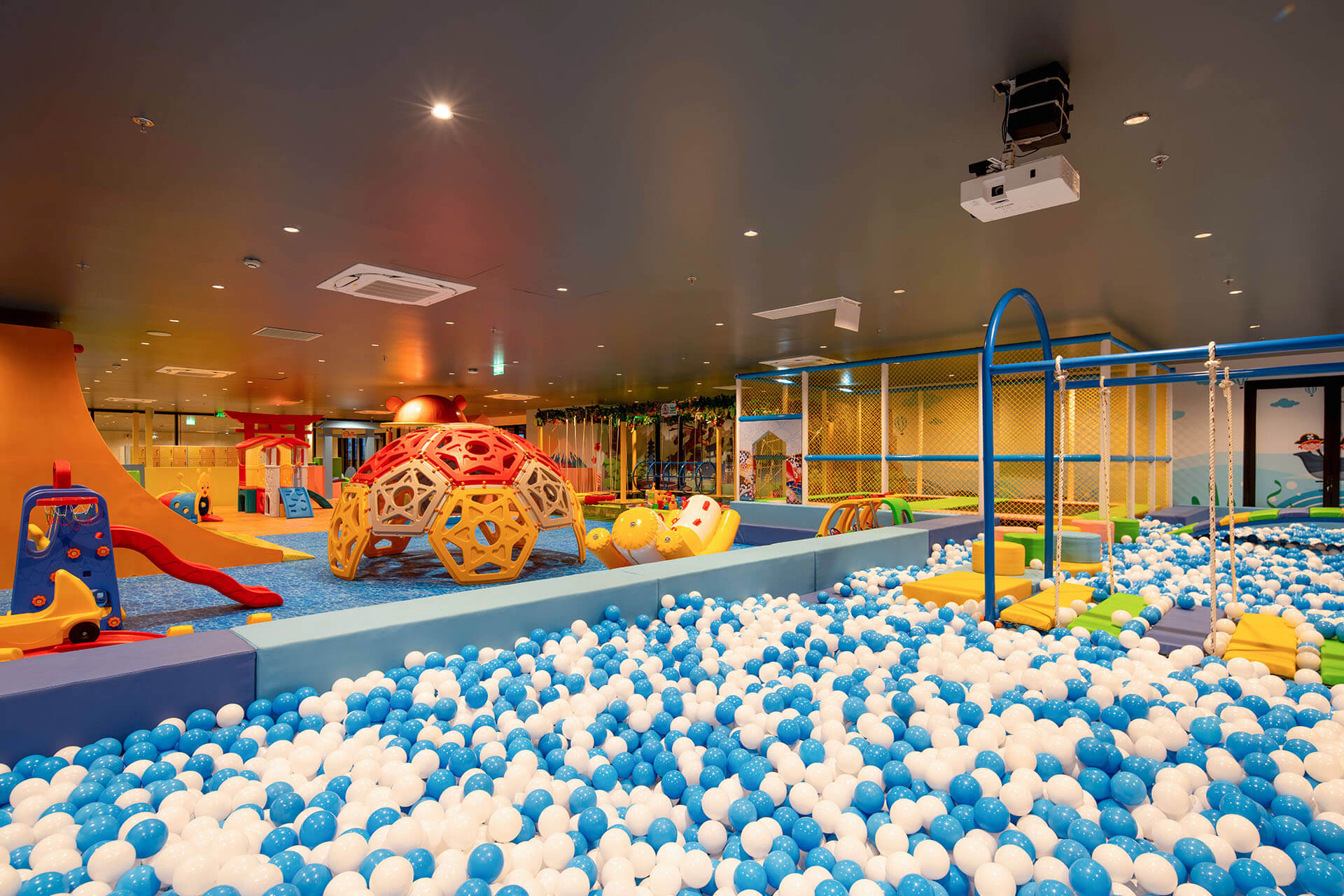 In order to bring visitors to an amusement park that exceeds all expectations, Tokyo Dream Game owns a lot of fascinating games for the whole family, group of friends or any individual,  from classic games to advanced virtual reality games.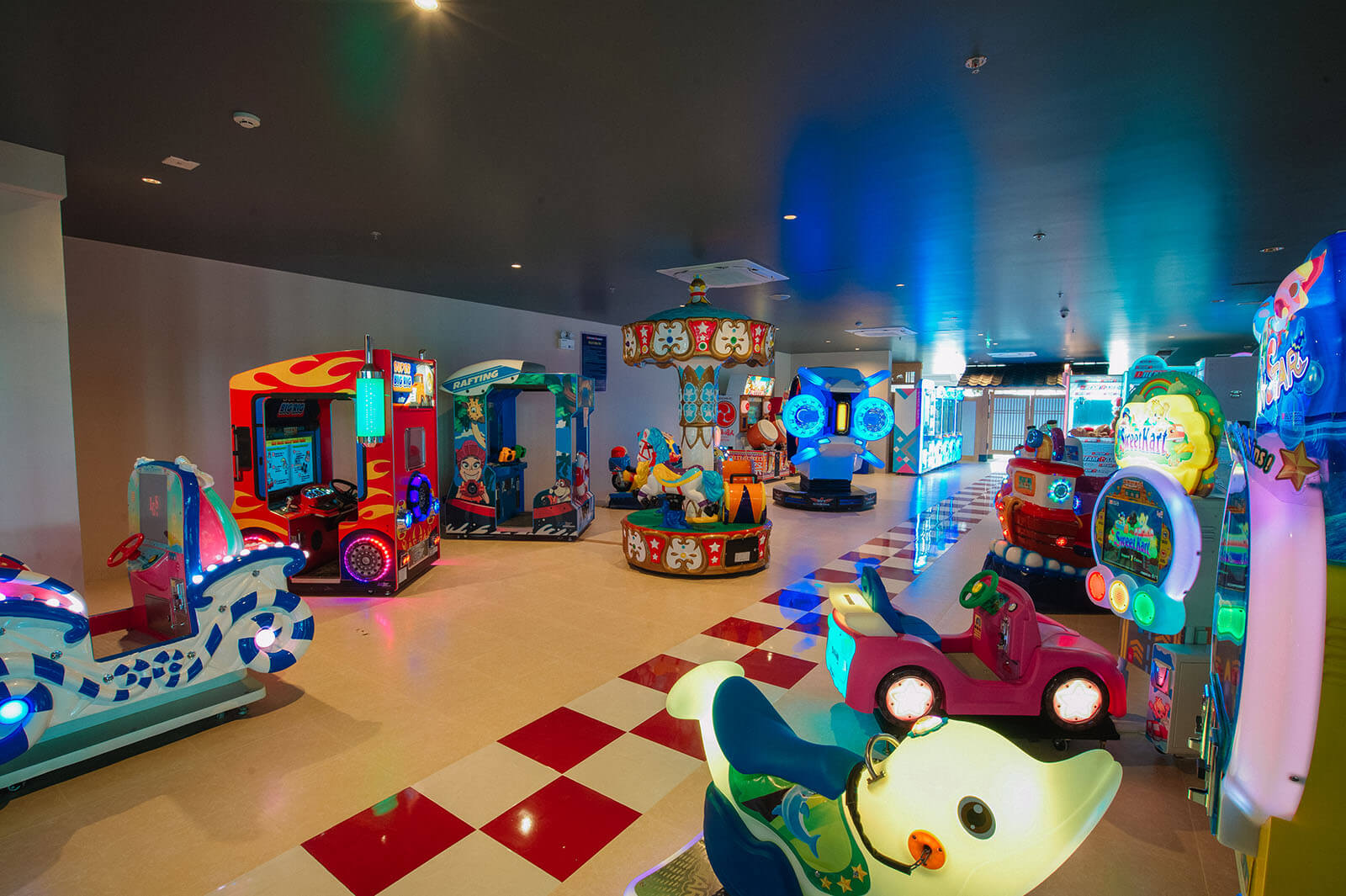 After immersing in ecstatic activities, there is nothing better than balancing nutrition for the body. Get ready for a journey of "food tourism" through the exquisite dishes of the land of cherry blossoms, which is world-famous for its philosophy of yin – yang balance. All are meticulously prepared by chefs with tons of fresh ingredients at Matsuri Food Court – the food court complex at Mikazuki Water Park 365.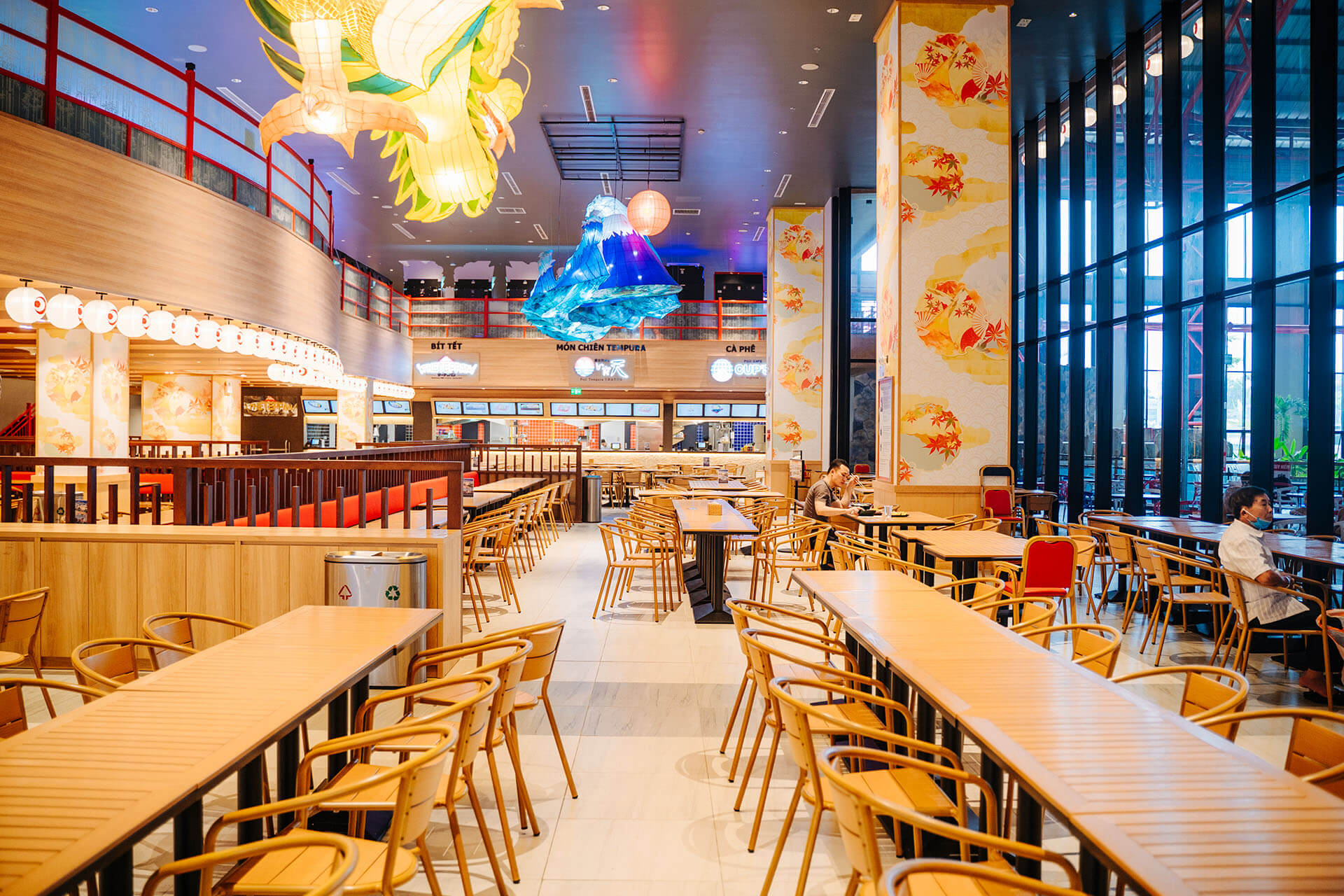 Temporarily away from the hustle and bustle of the city to be ready for peaceful experiences at the Onsen hot mineral bath area, where healing and re-energizing after stressful moments. Visitors can fully immerse themselves in mineral water with great values for health, spirit and unique beauty from the land of the rising sun. In addition to enjoying the Onsen, at Mikazuki Water Park 365, visitors can also use the Himalayan salt rock sauna or dry sauna – a standard Japanese experience without traveling to Japan.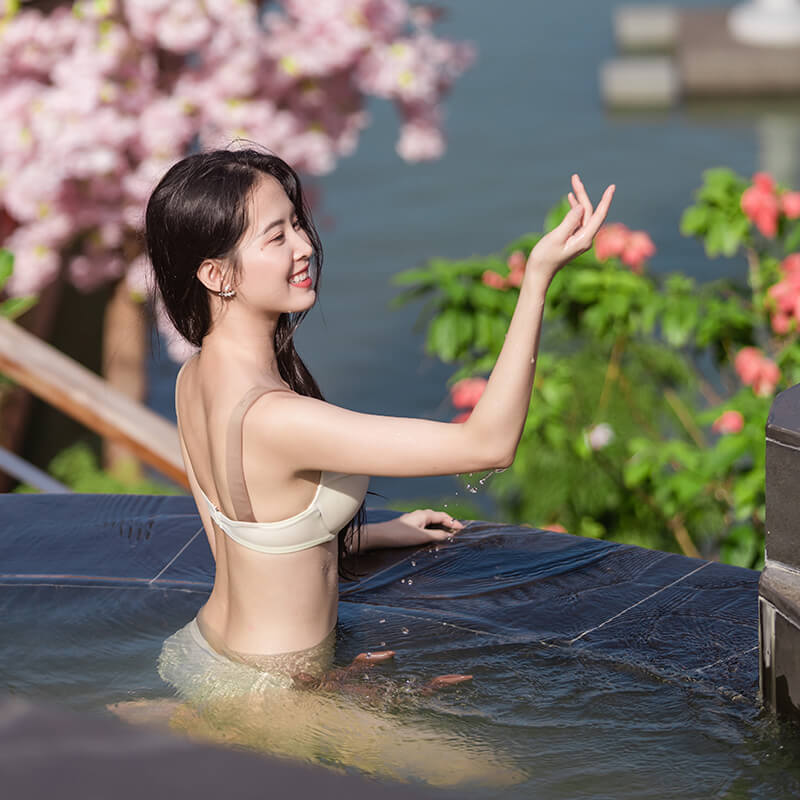 Besides, Biyokea Spa at Mikazuki Water Park 365 will provide visitors with Japanese-style wellness treatments. Focusing on reflexology and massage with highly skilled professionals, Biyokea Spa is sure to be a great place for visitors to feel the peace and relaxation literally.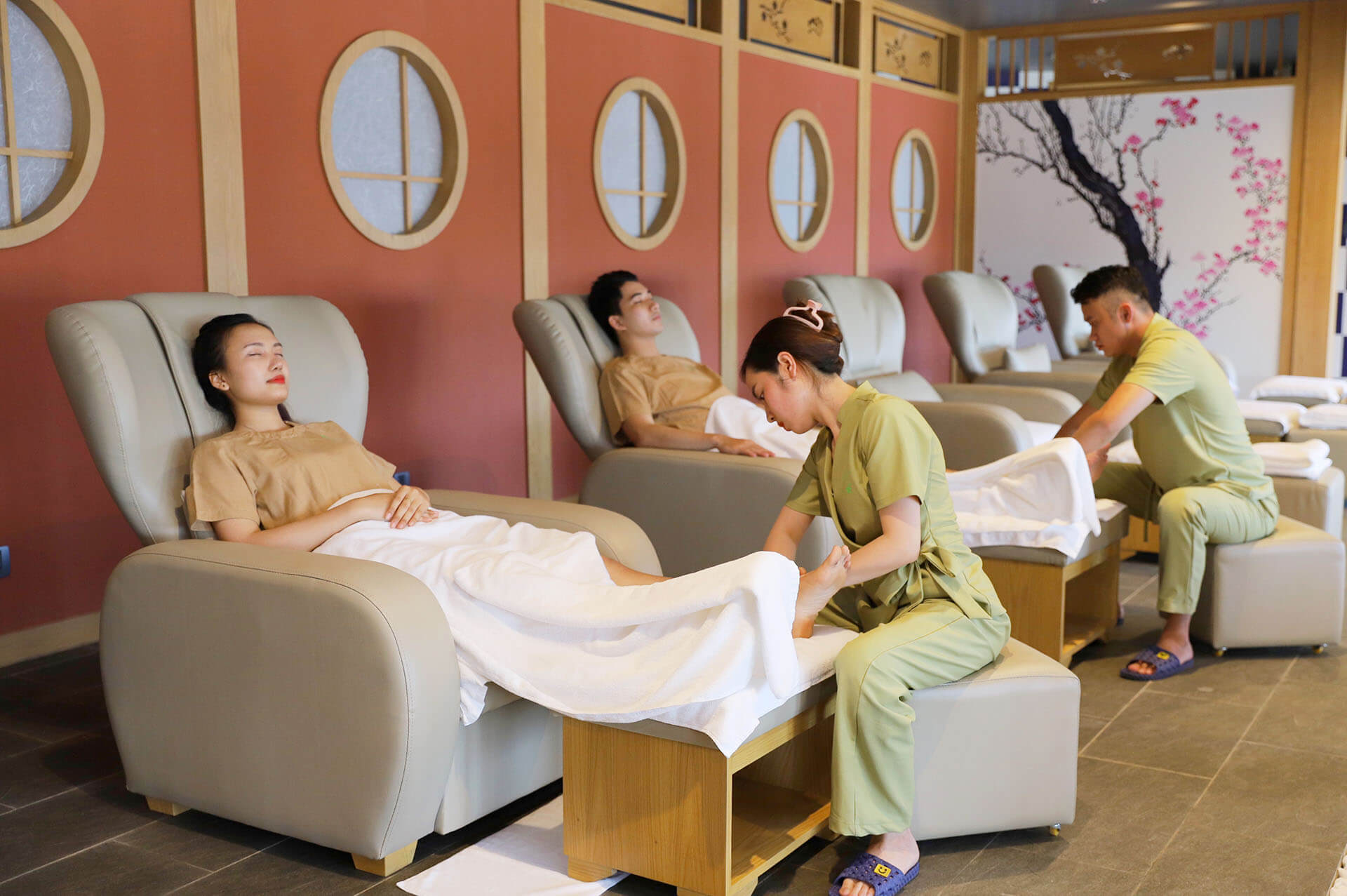 Known as the ideal destination for three generations in one family, Mikazuki Water Park 365 is the best amusement paradise in town, meeting all the needs and expectations of visitors for a dream journey of discovery.
MIKAZUKI WATER PARK 365
Open daily | 9:00 – 19:00
Address: Xuan Thieu tourist area, Nguyen Tat Thanh Street, Hoa Hiep Nam Ward, Lien Chieu District, Da Nang City.
Hotline: 02363 767888
Email: sales@mikazukiwaterpark.com