Indulge in Chinese buffet party with top dishes at Golden Dragon Restaurant
Indulge in Chinese buffet party with top dishes at Golden Dragon Restaurant
For their 7th anniversary, Golden Dragon introduces Chinese buffet with the harmonious combination of cuisines from Sichuan – Guangdong – Shandong – Fujian, with different menu every week from 11h30 to 14h00 every Sunday.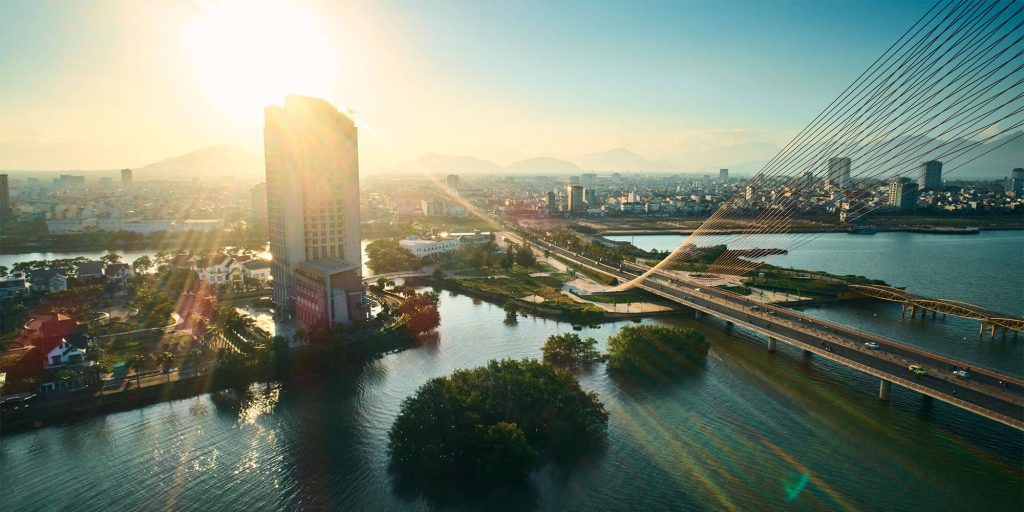 From 04/2018, Golden Dragon – one of the best Chinese restaurants in Danang (located in Grand Mercure Danang)- will be reopen with new, upgraded menu and bringing the Chinese cuisine in Danang to the next level – of style and elegance.
With luxurious Chinese design, Golden Dragon creates a sophisticated atmosphere for diners, with various dishes prepared by the top chefs.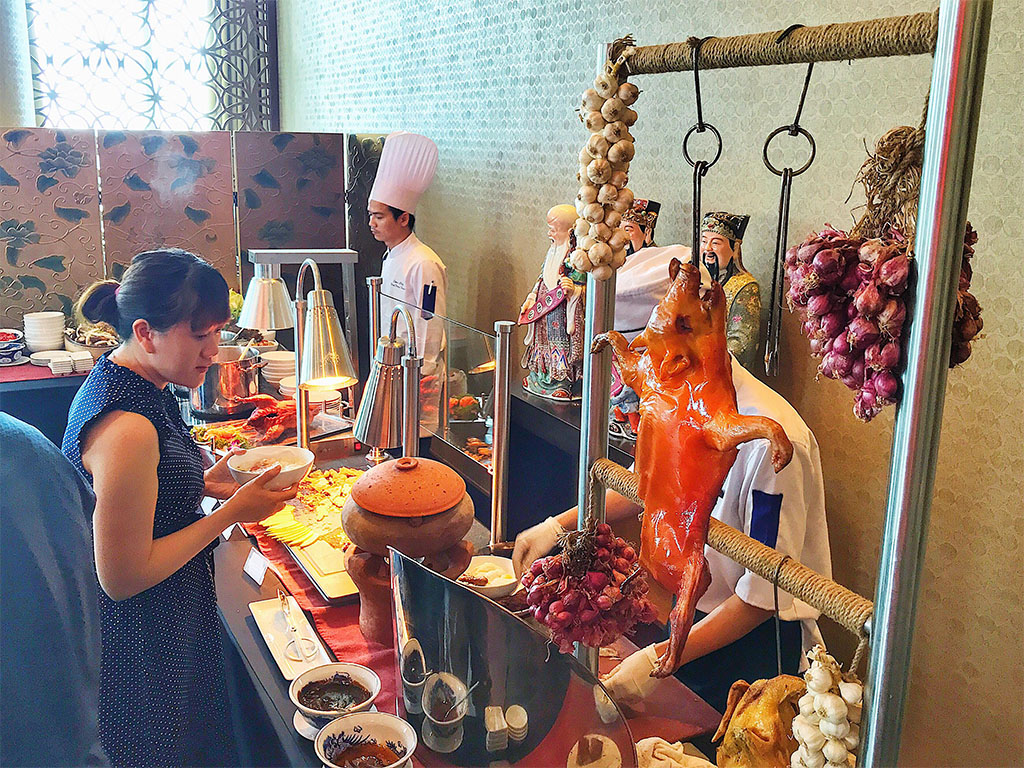 Chinese buffet (every Sunday from 11h30 to 14h00) includes appertizers, hot dishes and soups, a buffet bar and a la carte with Beijing duck, hot pot, desserts and especially many dim sum dishes.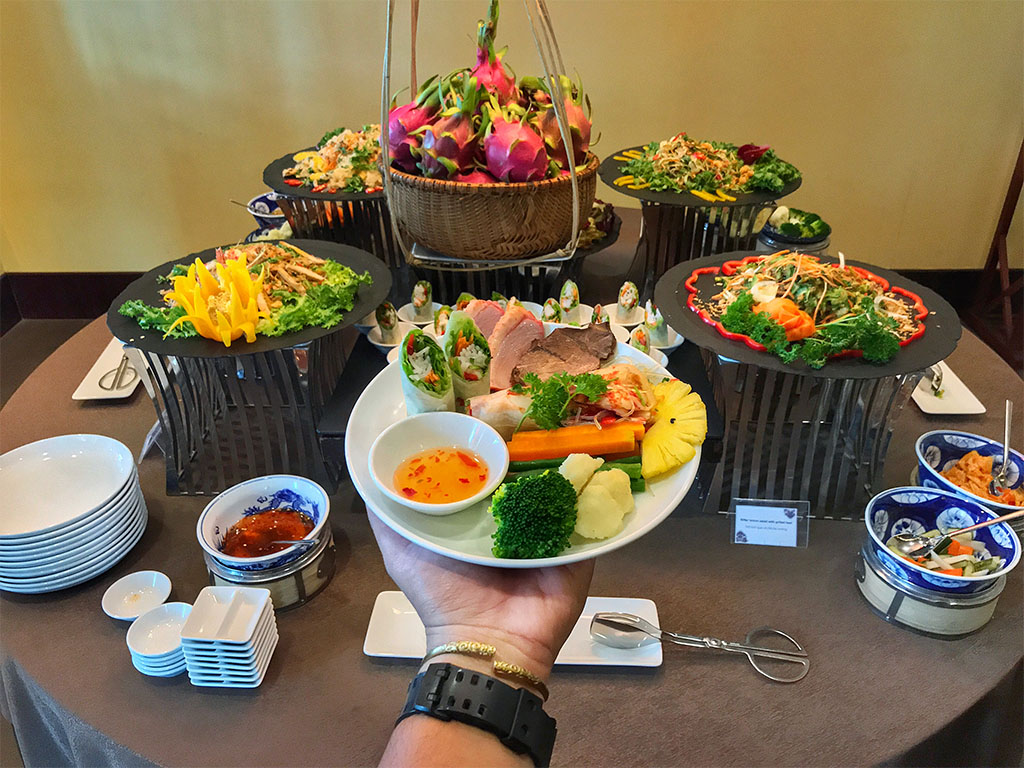 Appartizers and salads are diverse with the freshest ingredients, bringing great impressions to the customers.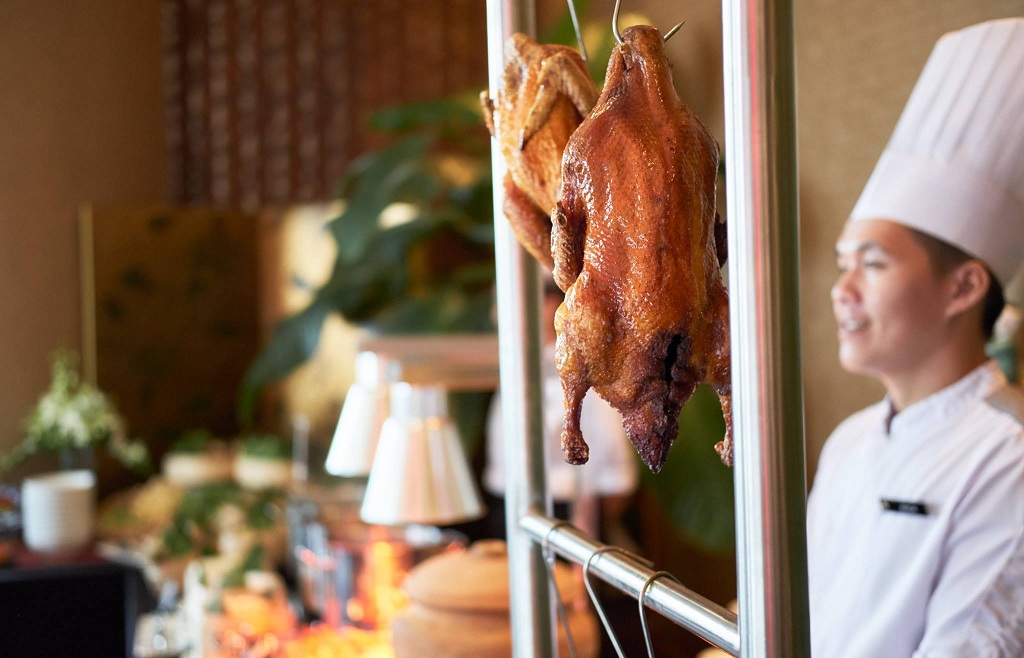 Hot dishes includes the specialities from 4 different styles of Chinese cuisines, different every week: Beijing duck, honey grilled prok, grilled chicken and crunchy bacon, all served a la carte with the most satisfying smells and tastes.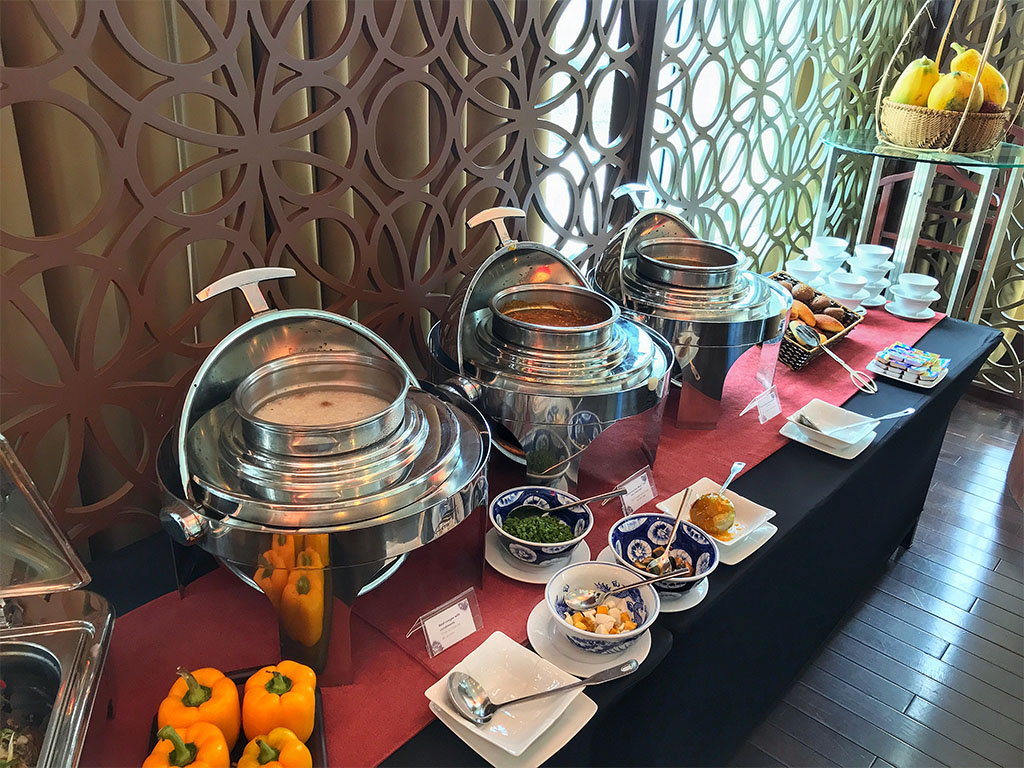 Besides, the hot pot options will attract diners with different soups with seafood, meat or veggies.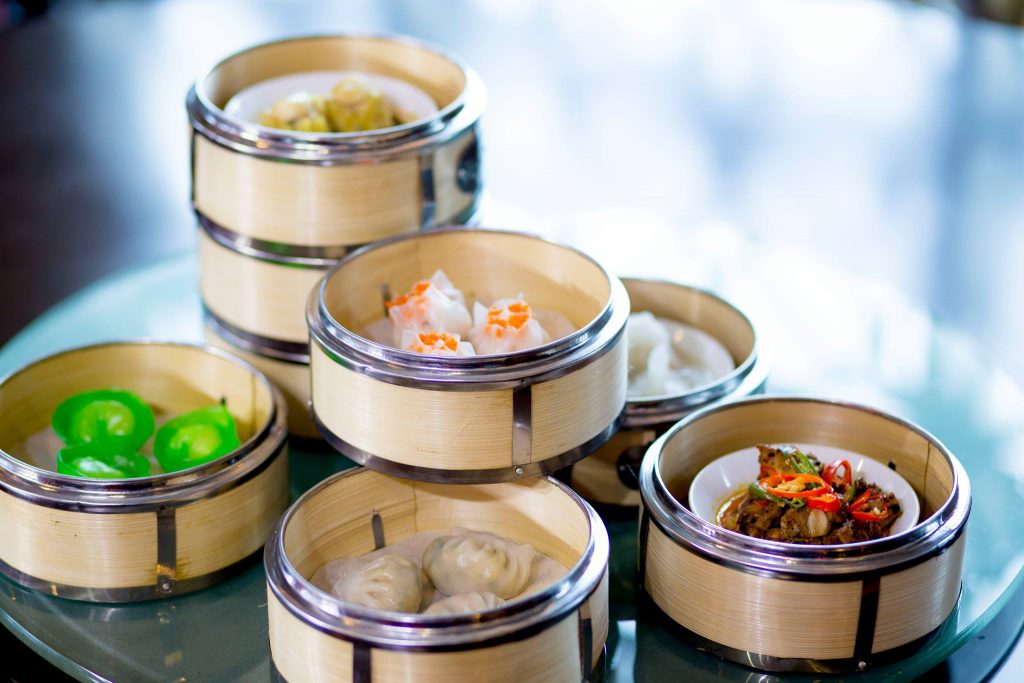 In addition to buffet dishes, customers will have chances to enjoy the best dim sum dishes, from steamed to fried: meatballs, shrimp dumplings, pork dumplings, scallop dumplings with garlic, fried pork baos, chicken sticky rice, seafood-stuffed paprikas, springrolls, zucchinis, shrimp-stuffed eggplants..and many specialities.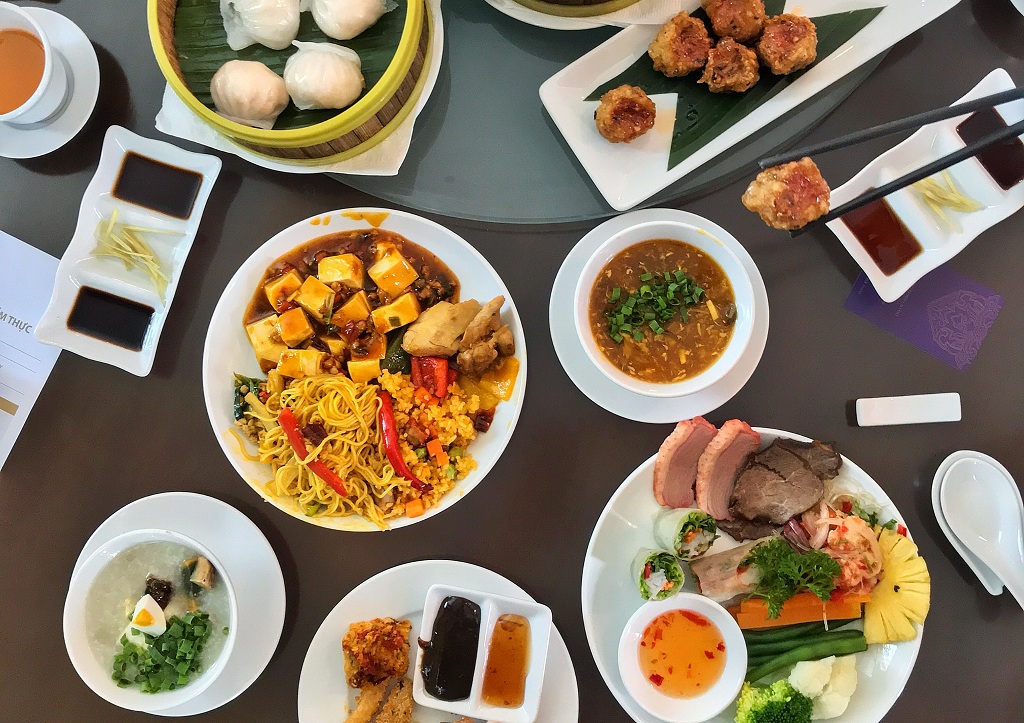 To provide the best service, customers will order from the menu and the dishes will be served in just a few minutes right on the table.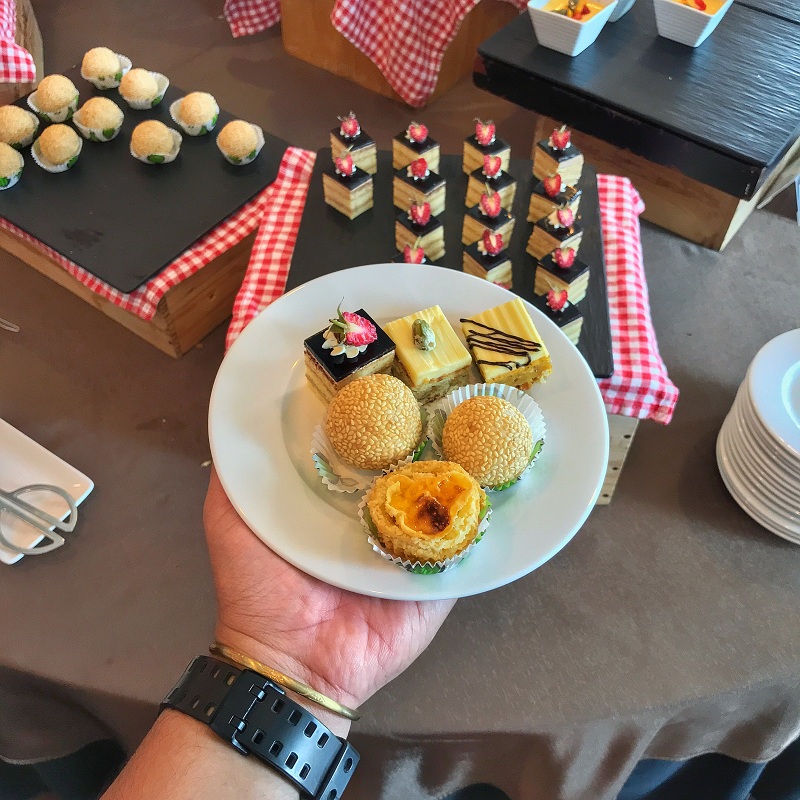 Right in the middle of Golden Dragon is the dessert bar, where you can choose the best sweet treats, typical from China such as sweet soups, sesame cakes, egg tarts, fresh fruits…
Price for Chinese buffet: 390.000 ++VND
Binh Phan – Indulge in Chinese buffet party with top dishes at Golden Dragon Restaurant