High Quality Train (SE19/20) connecting Hanoi with Da Nang, two of Vietnam's most famous tourist destinations, went into service on Friday, with ticket prices ranging from US$35-42.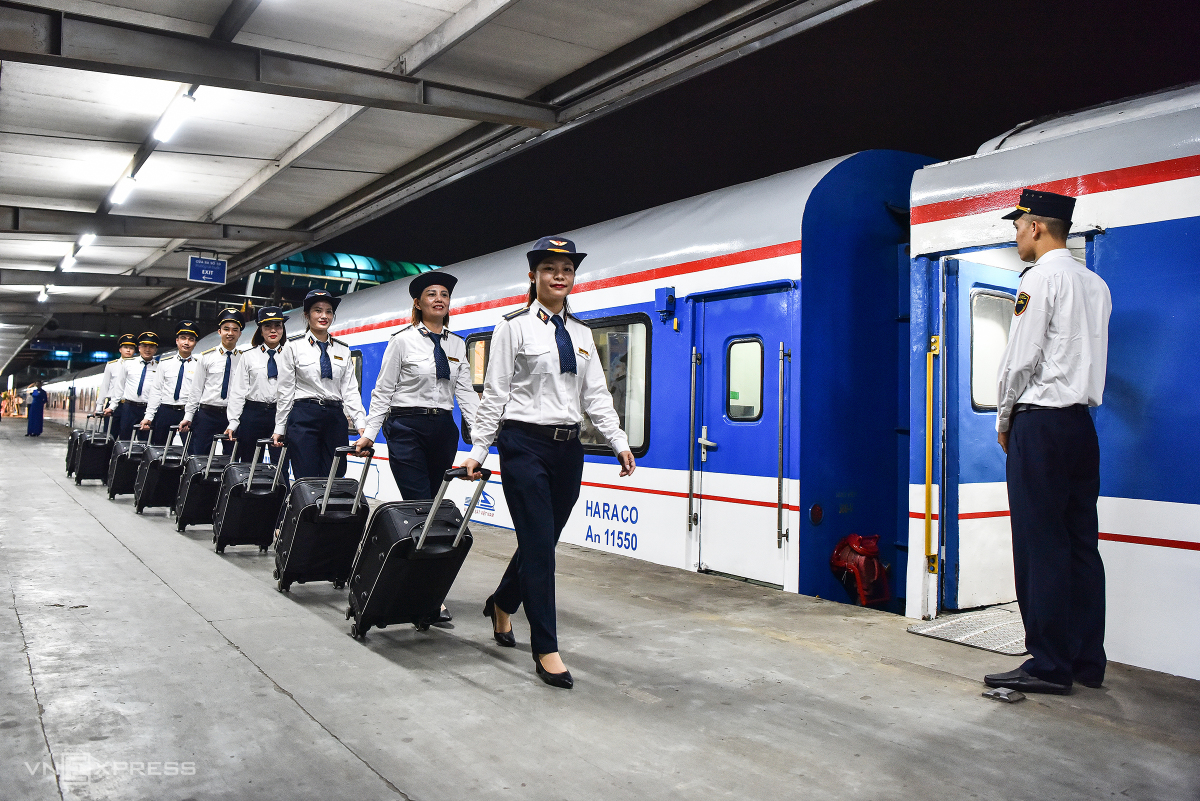 A group of female attendants walk with their luggage at the Hanoi Railway Station on Friday night as Vietnam's railway sector officially launched its high-quality SE19 and SE20 trains on the popular Hanoi-Da Nang route.
Nguyen Hong Linh, deputy general director of Hanoi Railway Transport Company, said the firm had invested in upgrading 28 carriages and purchasing new furniture for seat carriages, sleeping carriages, and restroom areas.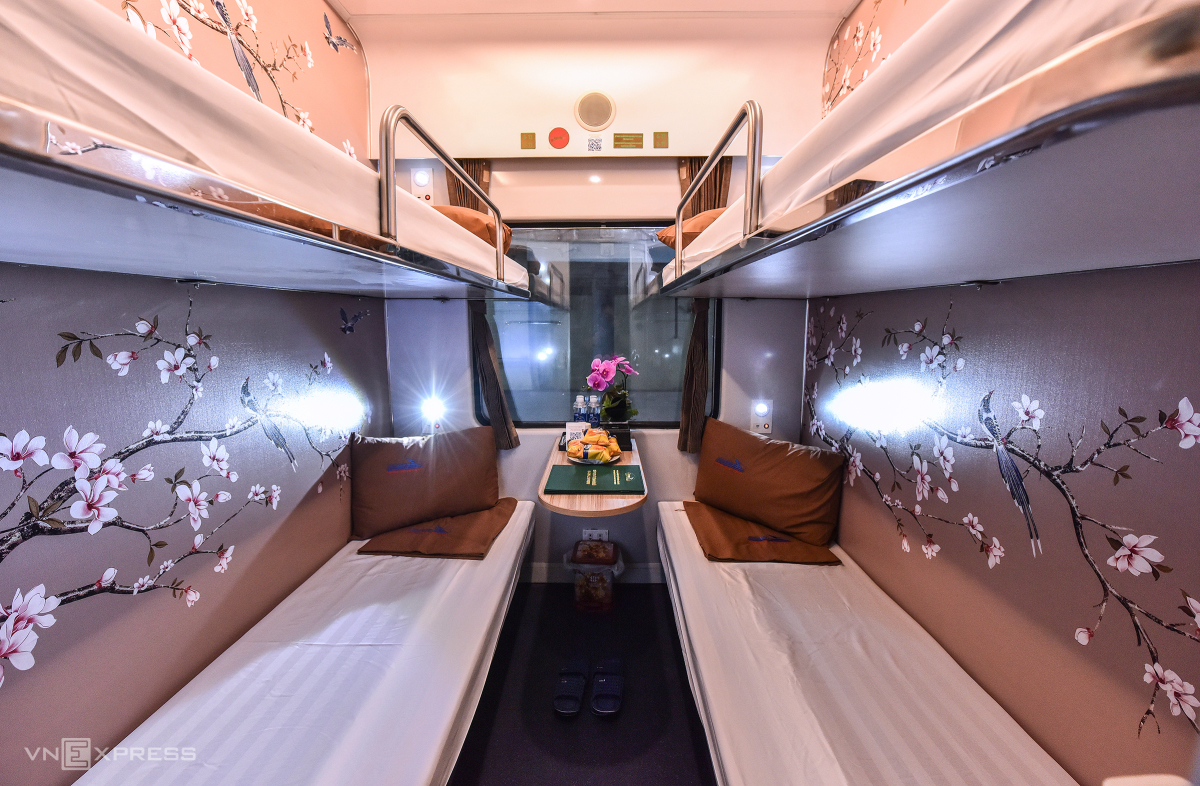 The bed compartments are equipped with new blankets, pillows, and window curtains.
Both sides of the bed are decorated with floral patterns, giving passengers a "feeling of cool" when traveling by train.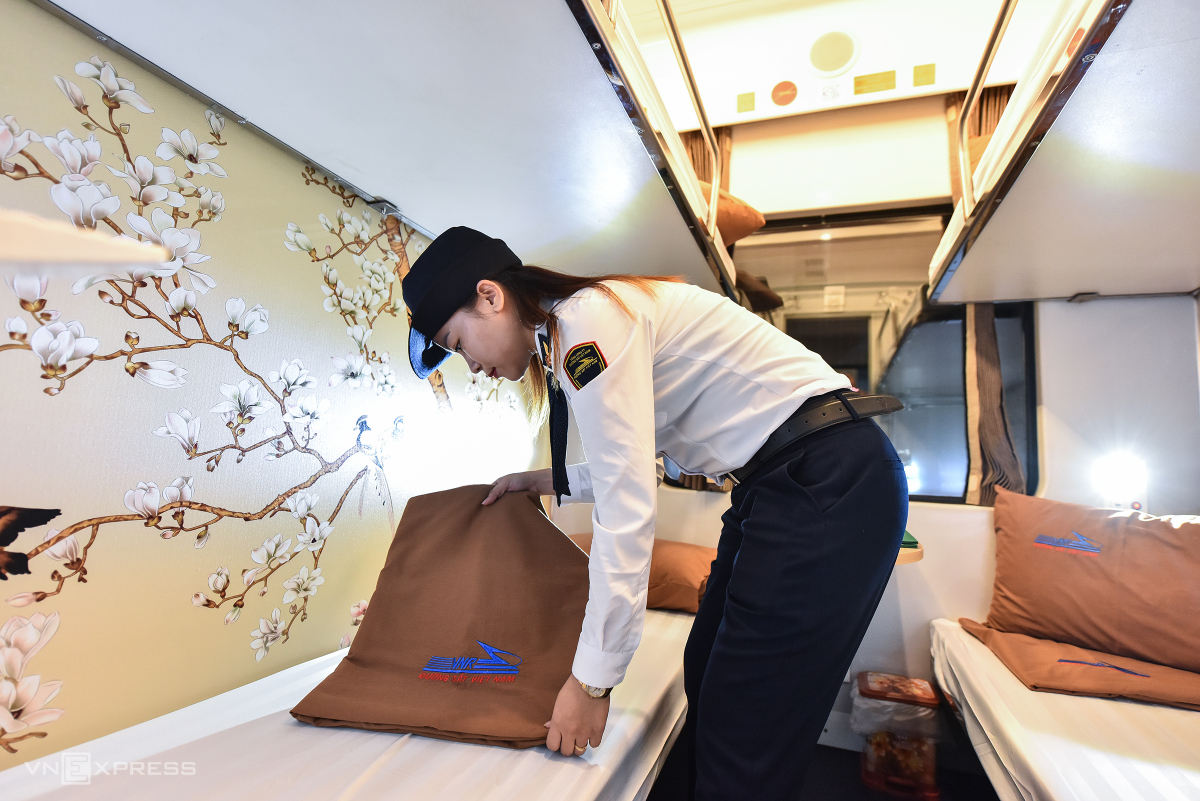 Staff regularly check and ensure all equipment in the carriages is clean.
All crew on board, including the captain and service staff, are able to communicate well in English.
Các toa xe khách được lắp đặt mới bình nước nóng, thiết bị vệ sinh sứ ở khoang rửa mặt và buồng vệ sinh.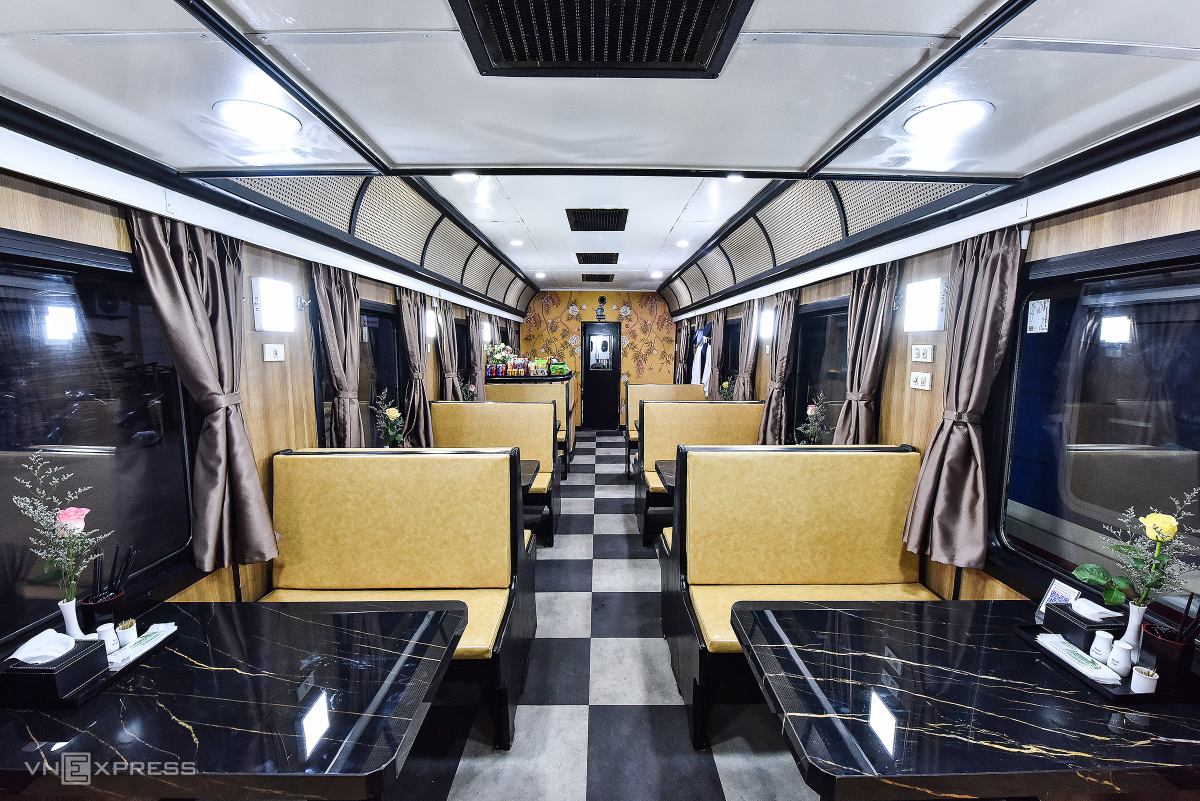 The carriages have new water heaters and bright white ceramic sanitary equipment in the washing compartments and restrooms.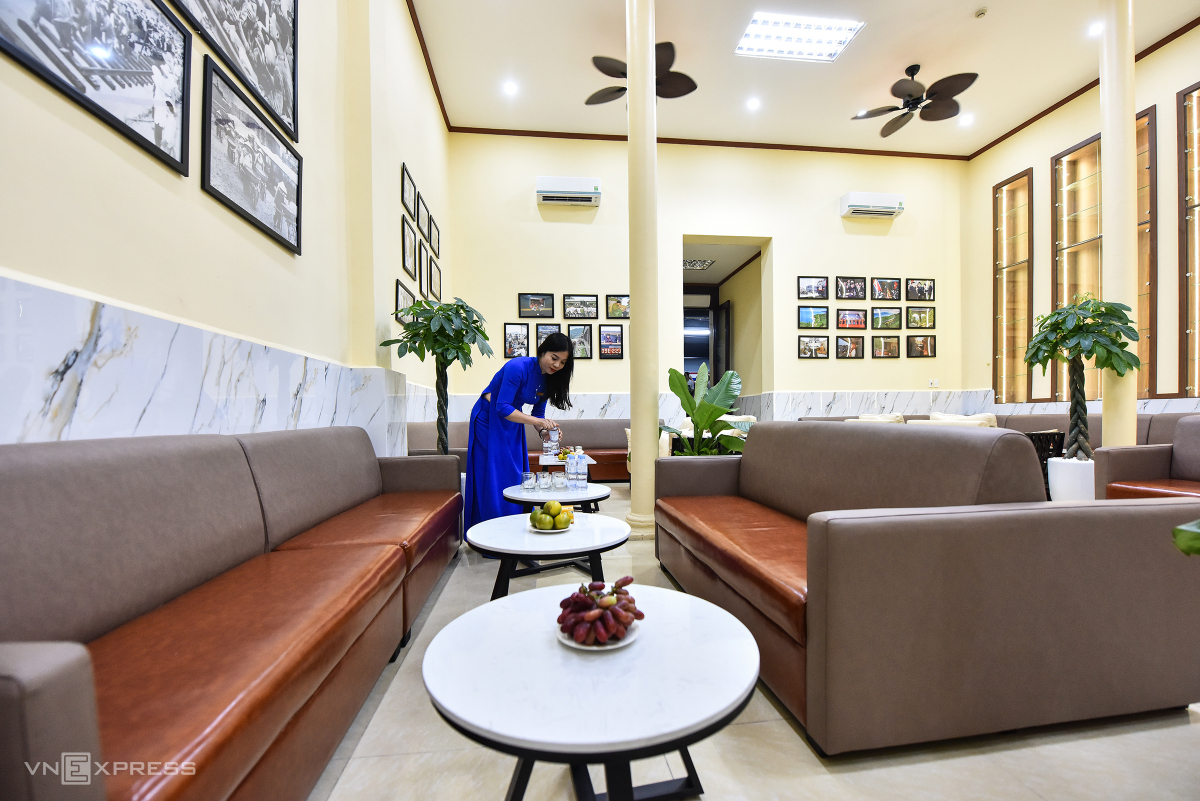 The dining carriages have been refurbished so that passengers can comfortably sit and enjoy coffee or meals on the train while admiring the scenery outside.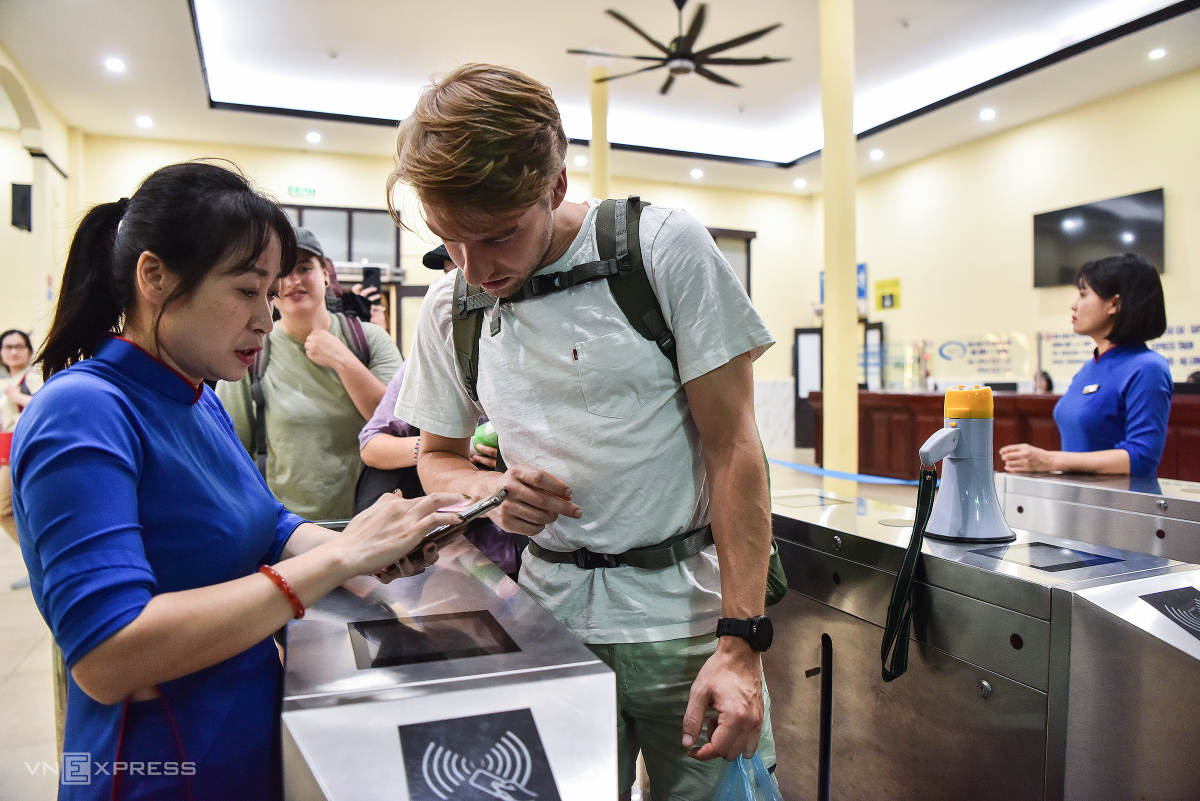 Passengers traveling on the SE19/20 trains and other high-quality trains have a VIP room to relax in while waiting for their departure.
They also have a separate entryway to board the train, and another separate exit from the station.
In addition, pick-up and drop-off services to and from the station are also available.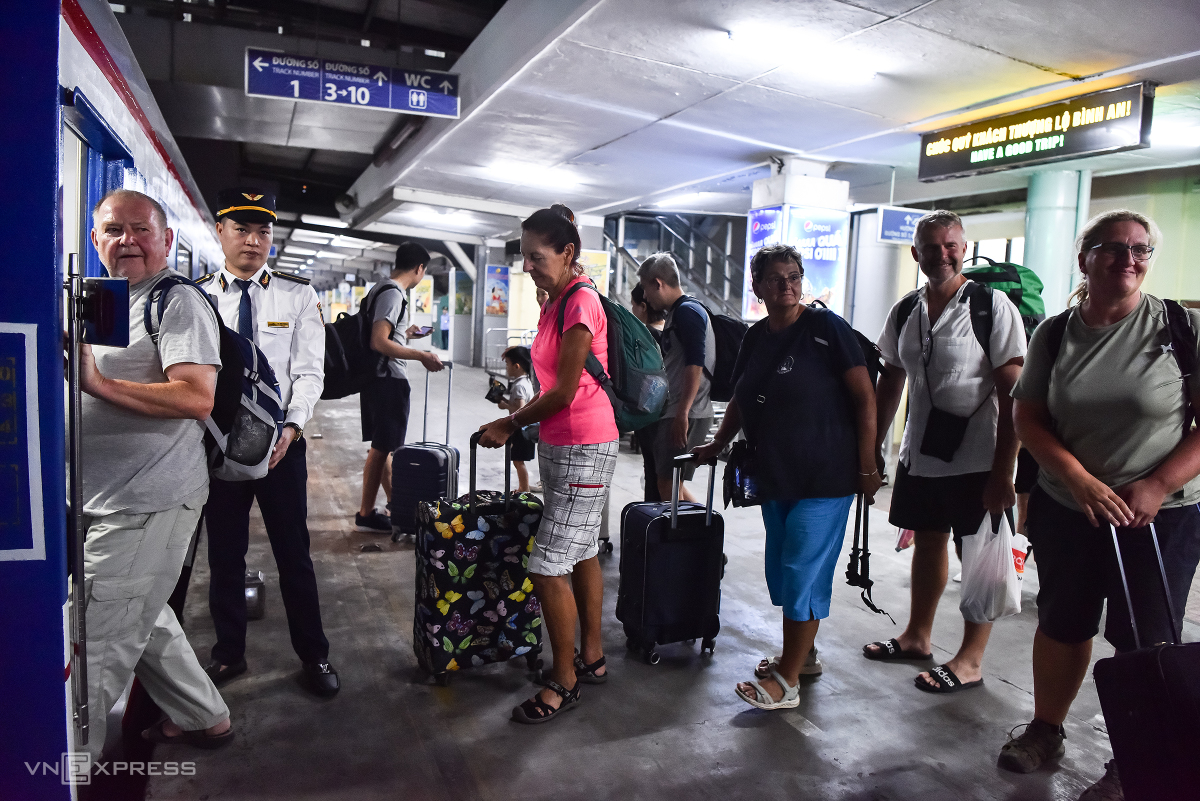 Staff at the Hanoi station check a foreign man's ticket.
Ticket prices for the route are the same as before the upgrade. The highest ticket price for the SE19 train is VND943,000 (US$38.43) on weekdays, while the highest rate on weekends is VND1.04 million ($42.38).
For train SE20, the highest ticket price is VND854,000 ($34.80).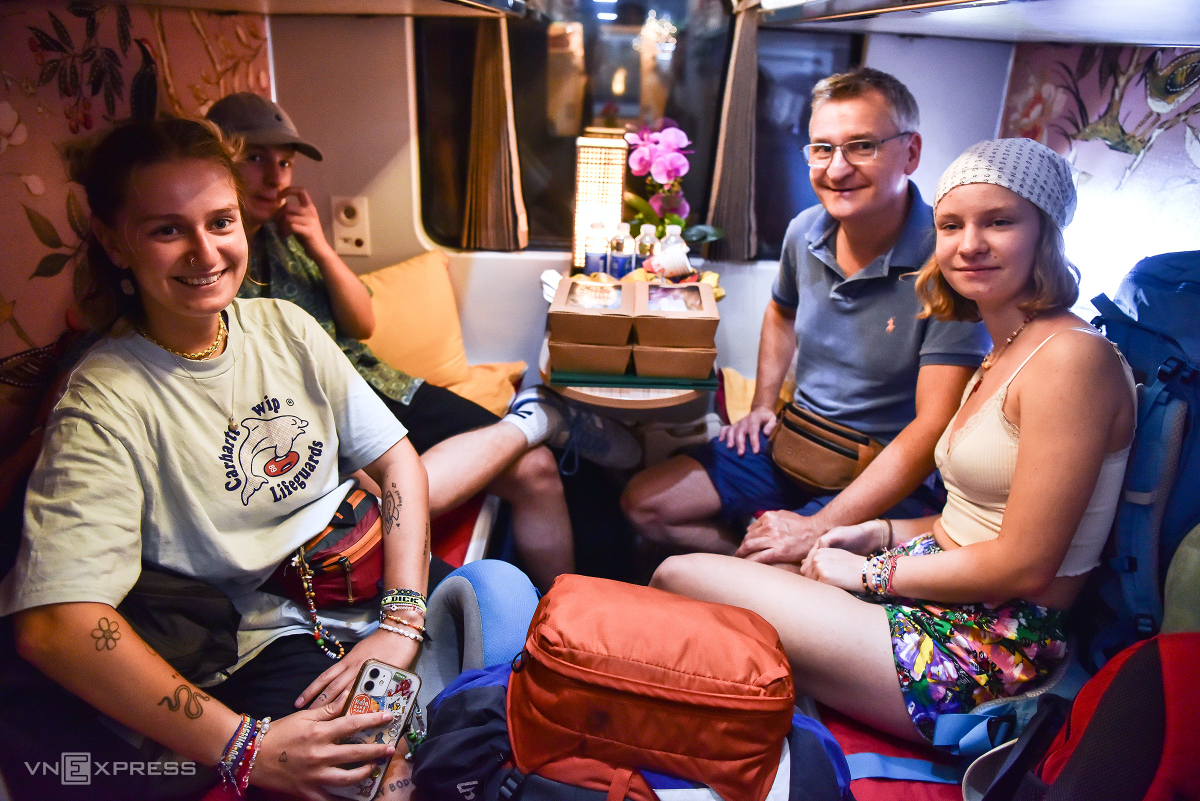 "My family came to Vietnam and spent two days in Hanoi," said Lutz from Germany. "We booked train tickets through a travel guide. We are very pleased to board the train to Da Nang."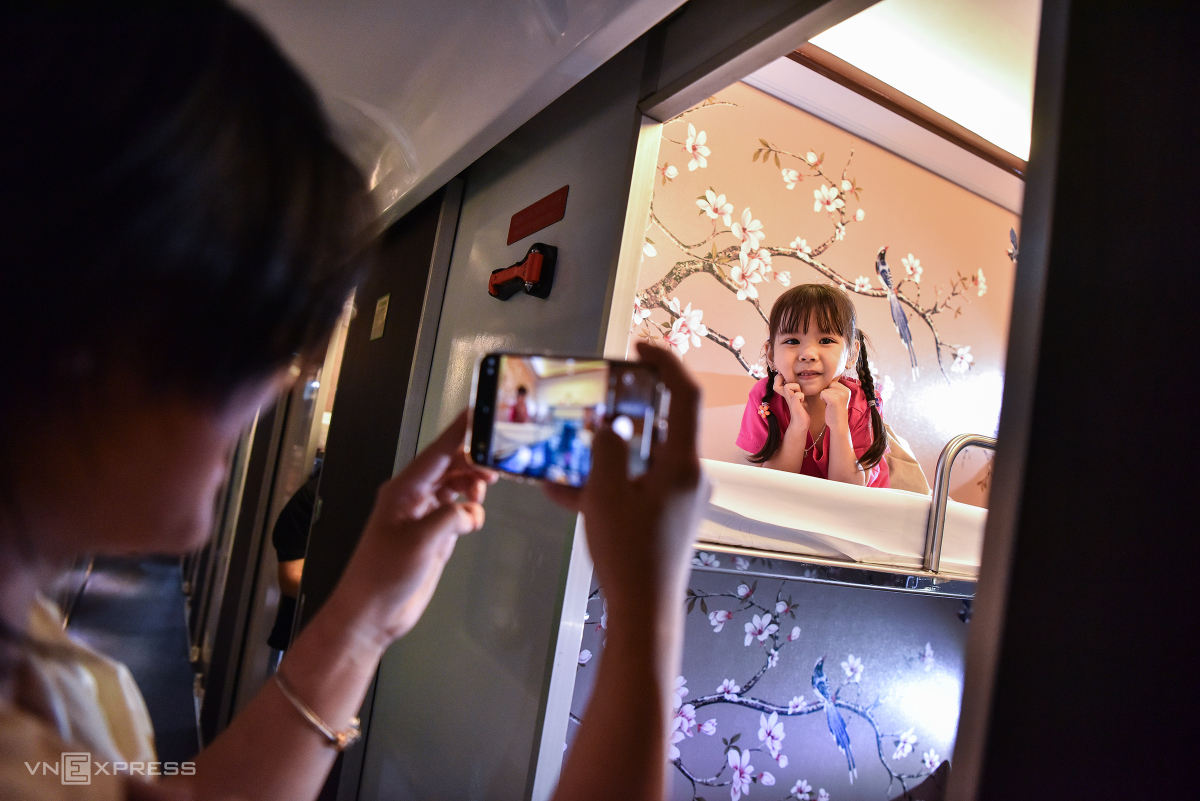 A girl poses for her mother as they take the train for the first time.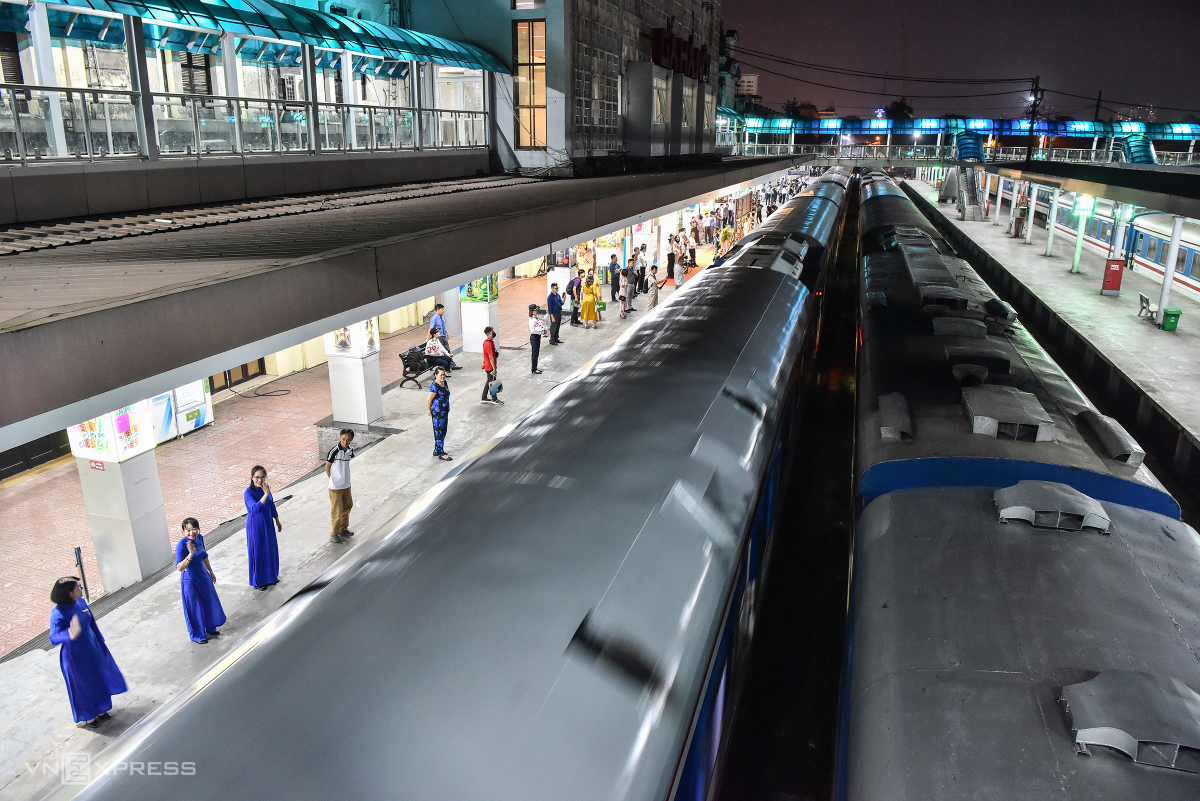 At 7:50 p.m., the SE19 train departs from Hanoi to Da Nang, famous for its long, sandy beaches and high-end resorts.
Dang Sy Manh, chairman of the Board of Directors of Vietnam Railway Corporation, said the launch of the luxury trains is among the latest efforts to improve service quality and give foreign tourists the best experience.
According to vnexpress.net