Explore the exciting heaven of Thai food in Danang
Explore the exciting heaven of Thai food in Danang
With menu stacked with Thai original dishes, fun atmosphere and professional helpful crew, restaurant chain Thai Market is definitely the spot for foodies and Thai food lovers.
Being in the known for quite some time now, Thai Market is no longer a strange name to the gourmet in Danang.
Named as the heaven for Thai food, restaurant chain Thai Market with four facilities at: 46 Thai Phien, 04 Tran Quoc Toan, 183 Nguyen Van Thoai and 17 Le Hong Phong has a unique charm to diners from all ages and backgrounds with a variety of tasty dishes and good vibes.
A variety of original tastes from Thailand
With rooms of different capacities available in all of its establishments, Thai Market is the perfect venue to host birthday parties, family get-togethers, friend's hangouts and enjoy the taste of Thailand.
Menu includes a variety of Thai specialties such as Thai pineapple fried rice, Khao Phat Kaphrao, Tom Yum soup, Chiang Mai fried chicken wings, pad thai, papaya salad…
All is cooked with original recipes, with a special edition to suit the Vietnamese tastes but still retaining the unique Thai flavours.
A cozy and grand place to host birthday parties at Thai Market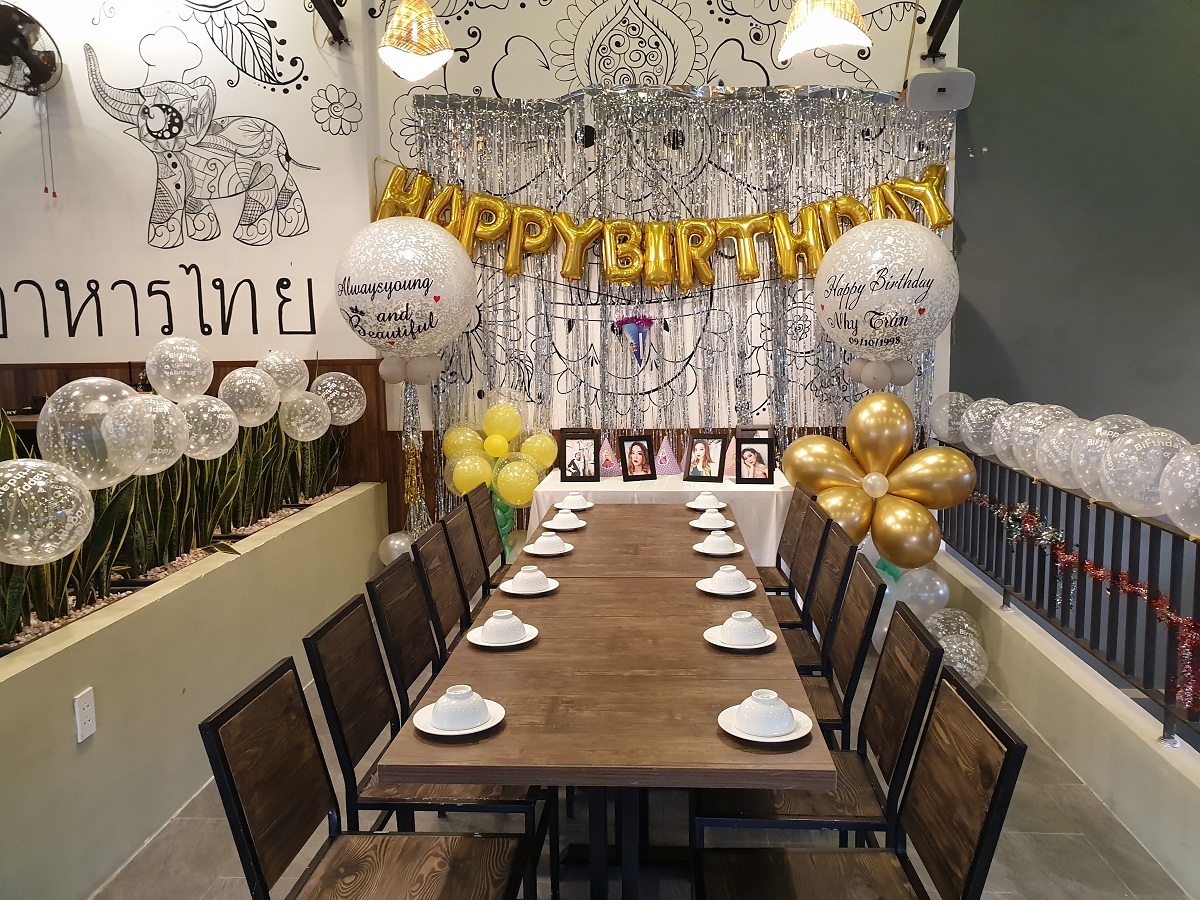 All ingredients e.g. meat, vegetables… are imported from established suppliers, processed and cooked in high-quality procedure in order to provide the freshest, most premium quality food.
When doubts are shrouding the food industry with dirty contaminated food from unknown origins,   Thai Market is the ideal choice for safe and fresh meals.
A refreshing and modern atmosphere
Along with delicious dishes, ambiance in the chain restaurants give diners a good impression with minimalistic yet delicate design, with the wooden theme and warm lightings for a cozy and fun atmosphere.
Stepping into Thai Market would feel like relaxing to a subtle symphony.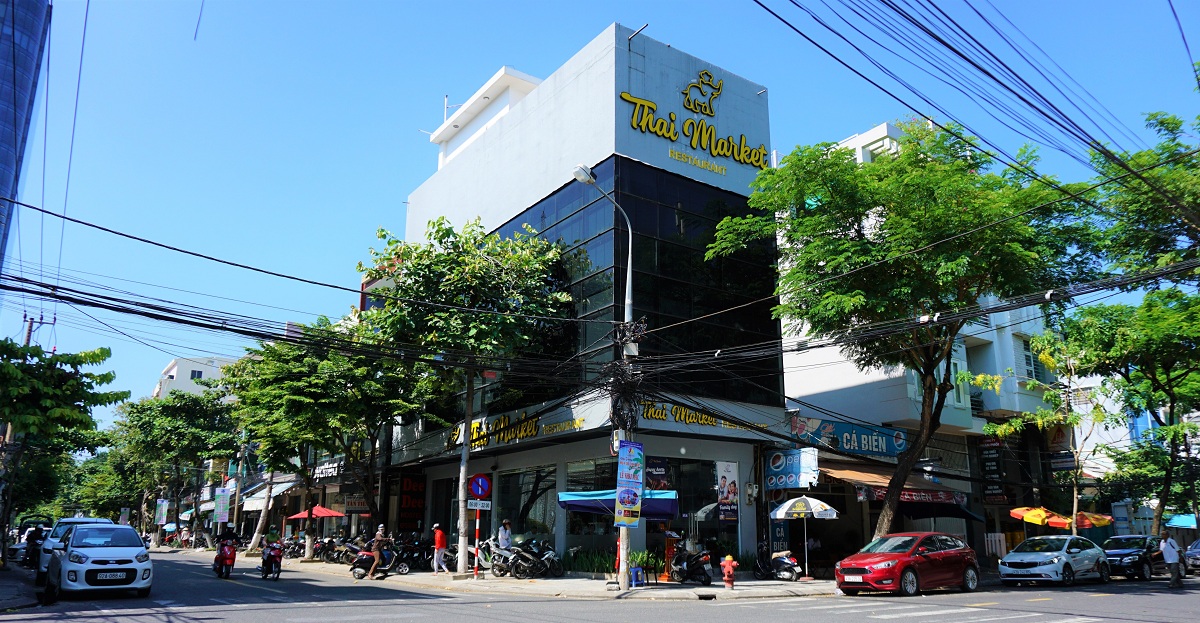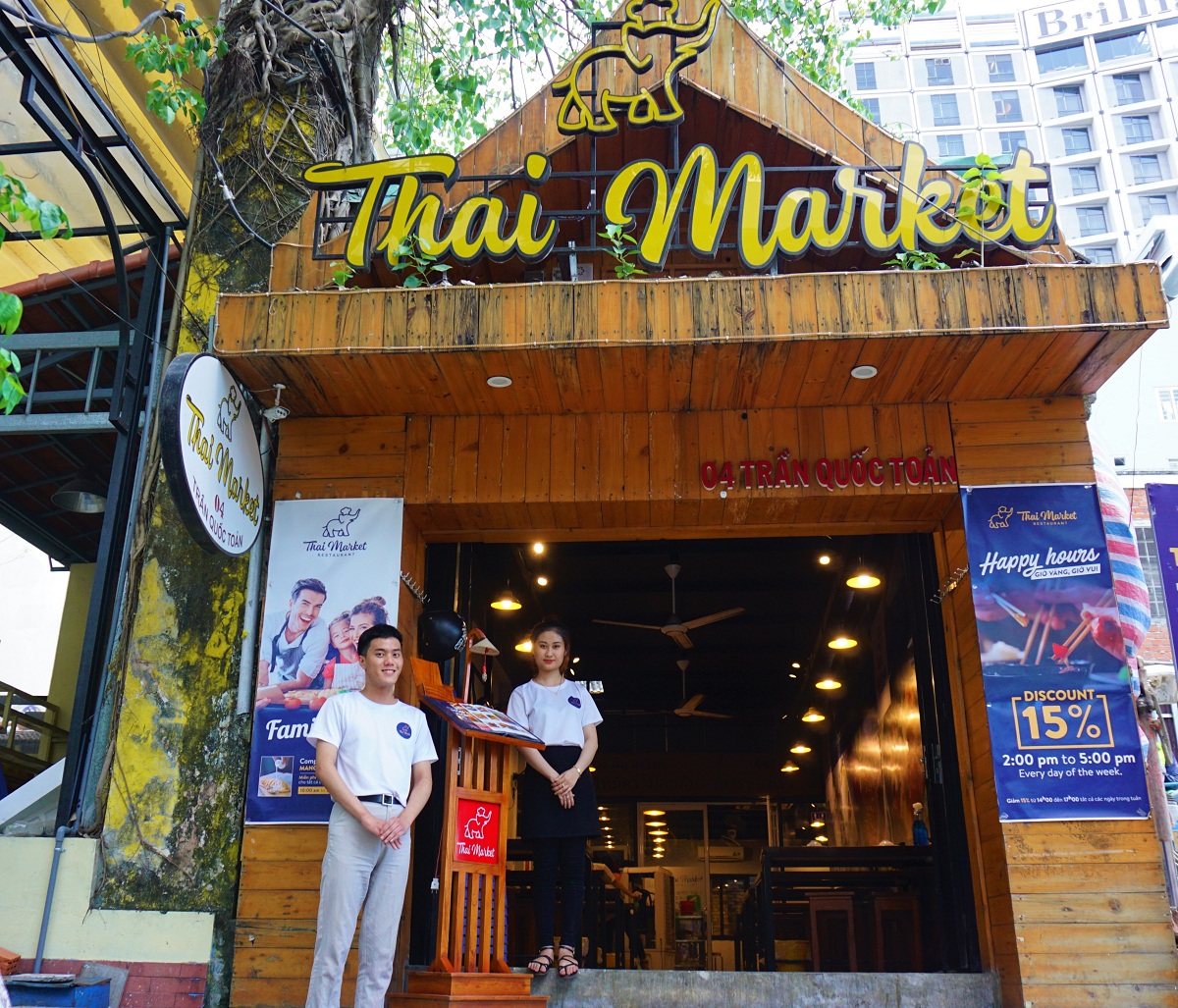 Another praising point is the professional waiter/waitress crew, well-trained and always kind and helpful to customers.
So, what are you waiting for? Visit this heaven of Thai food in Danang to have a mouth full of the original Thai tastes this Lunar New Year 2019!
Nhi Cao – Explore the exciting heaven of Thai food in Danang