The spectacular HELIO Center SEA Festival 2022 taking place from July 17 to August 17, 2022 promises to bring a lot of fun and brand new experiences to visitors coming to the Helio Center.
Let's take a look at a series of festivities and events at the Sea Festival:
JUBILANT RHYTHM OF "BLUE OCEAN"
At the Helio Center Sea Festival 2022, visitors will enjoy vivid and fabulous performances of dancers in the beautiful marine creatures costumes.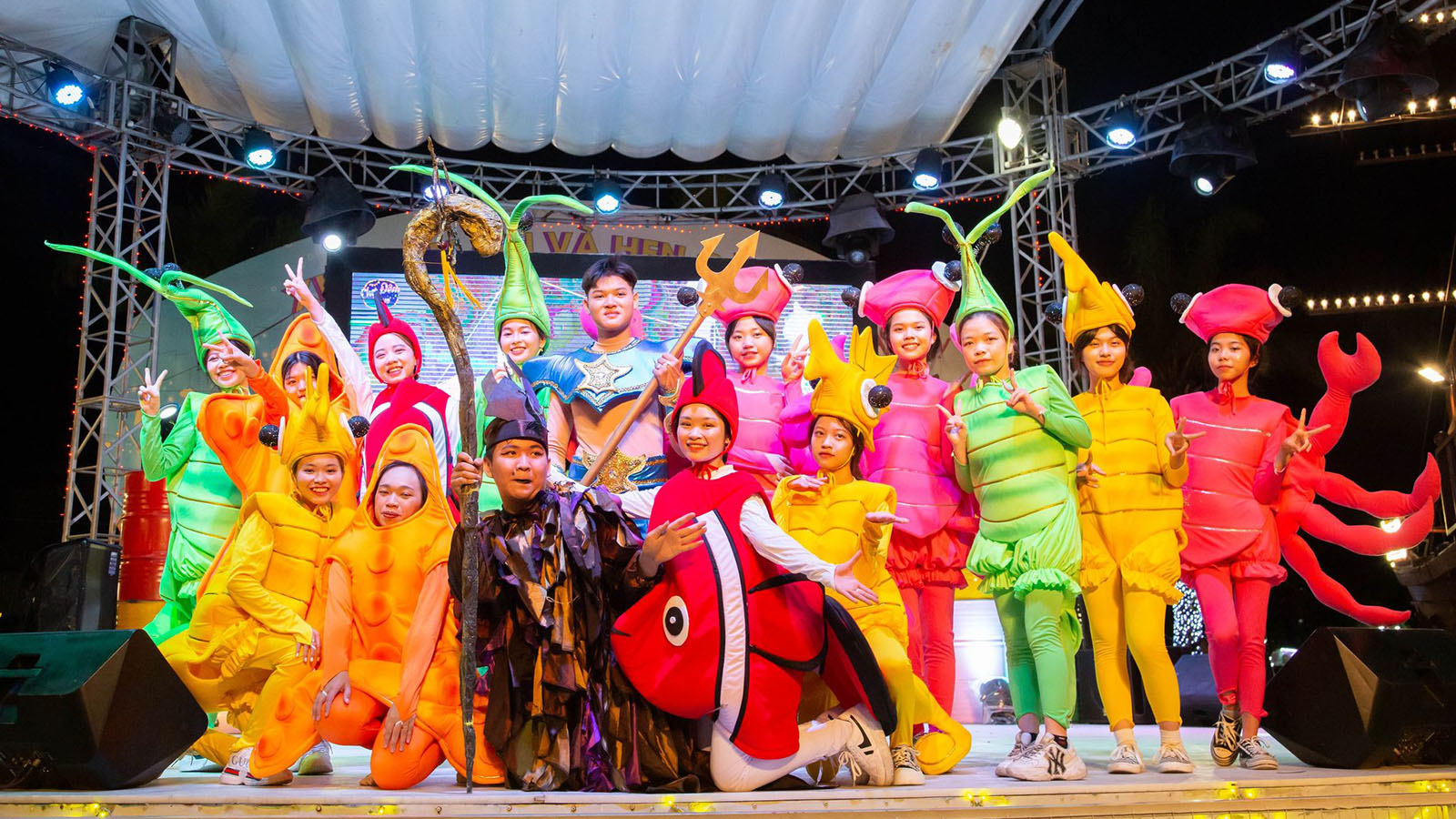 The undersea world shall appear with vivid images and colorful sea animals. What's more? It must be vibrant and boisterous music, which will bring audience stimulating experiences.
Watch the artists in the frenetic dance within the sea space. This will be a satisfying performance for all.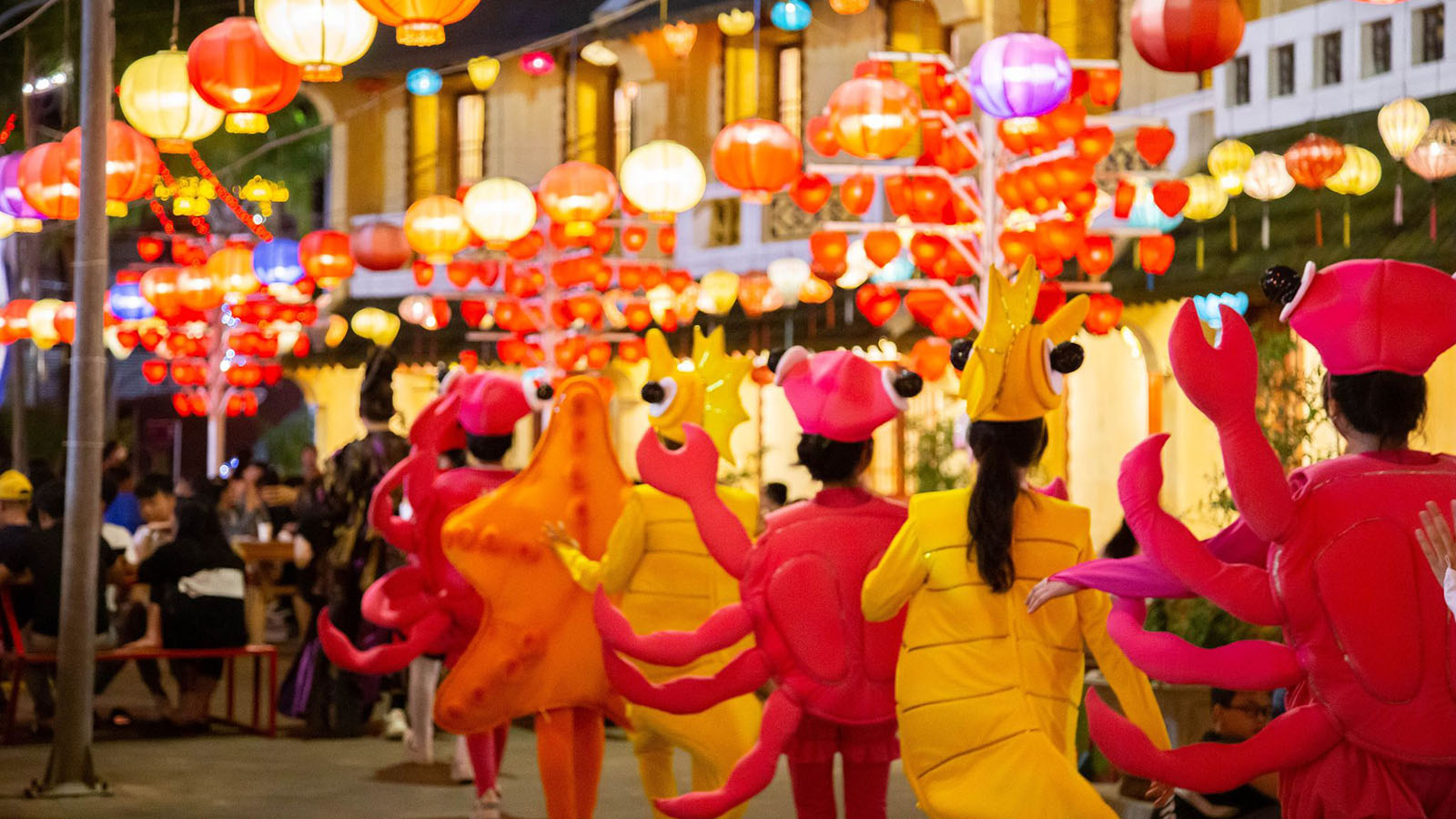 FRESH SEAFOOD – GETTING VITAMIN SEA WITH SUPER DELICIOUS SEAFOOD DISHES.
Not only a place to play and have fun, the Helio Night Market in general and the Sea Festival in particular are also famous for its busiest food court at night with hundreds of delicious dishes with diverse flavors from regions across Vietnam, Asian and European countries.
Moreover, visitors shall not miss the fresh Helio Seafood Restaurant. Inspired by the boat design, the buffet seafood area boasts a variety of fresh seafood at reasonable prices.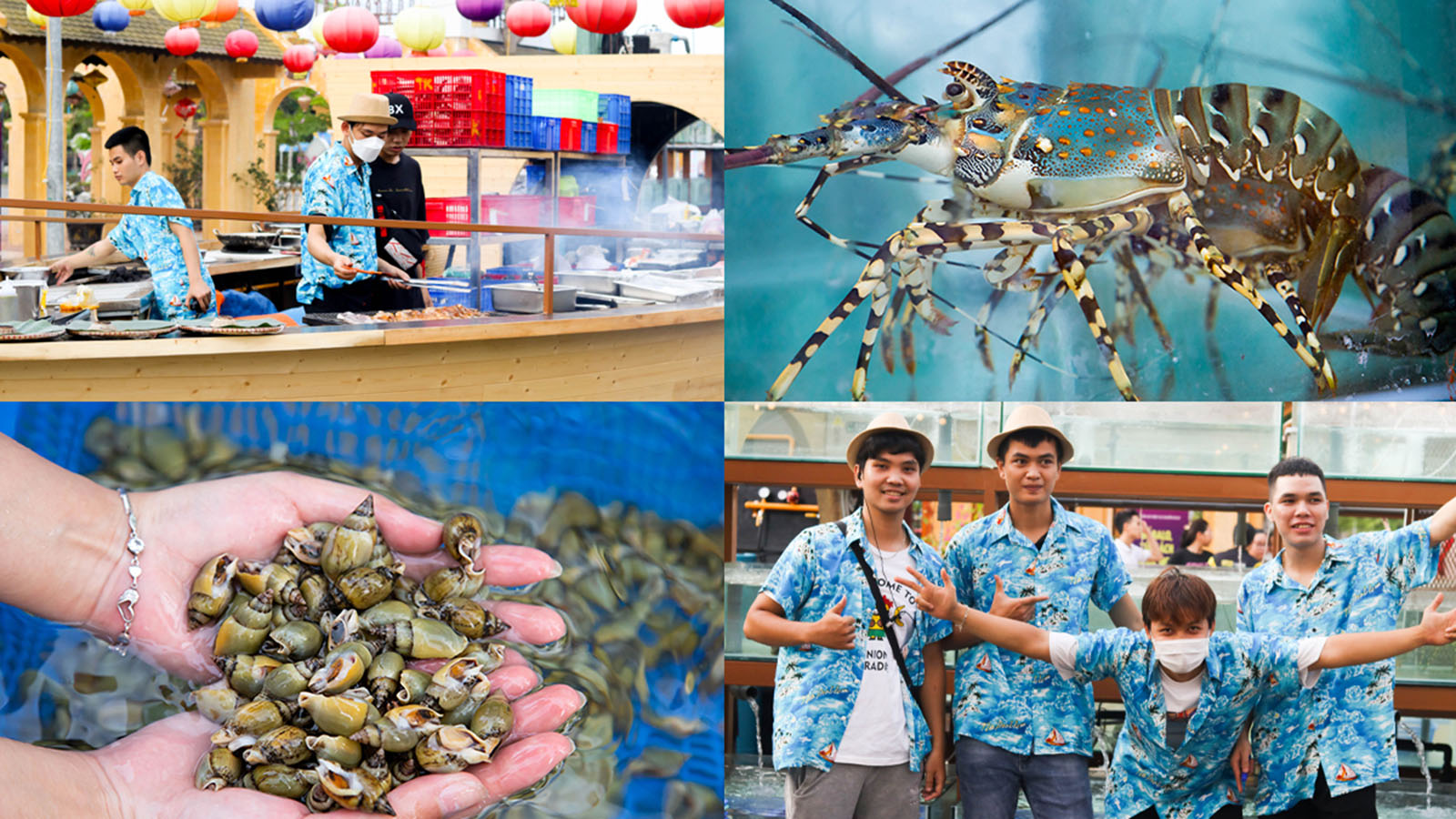 You can enjoy plenty of fresh and high-quality seafood such as lobsters with cheese, tiger shrimp with garlic butter sauce, steamed prawn, grilled prawn, roasted crab with sweet and sour tamarind sauce, steamed fish, grilled ray, hot pot, stir—fried snails … prepared by talented chefs.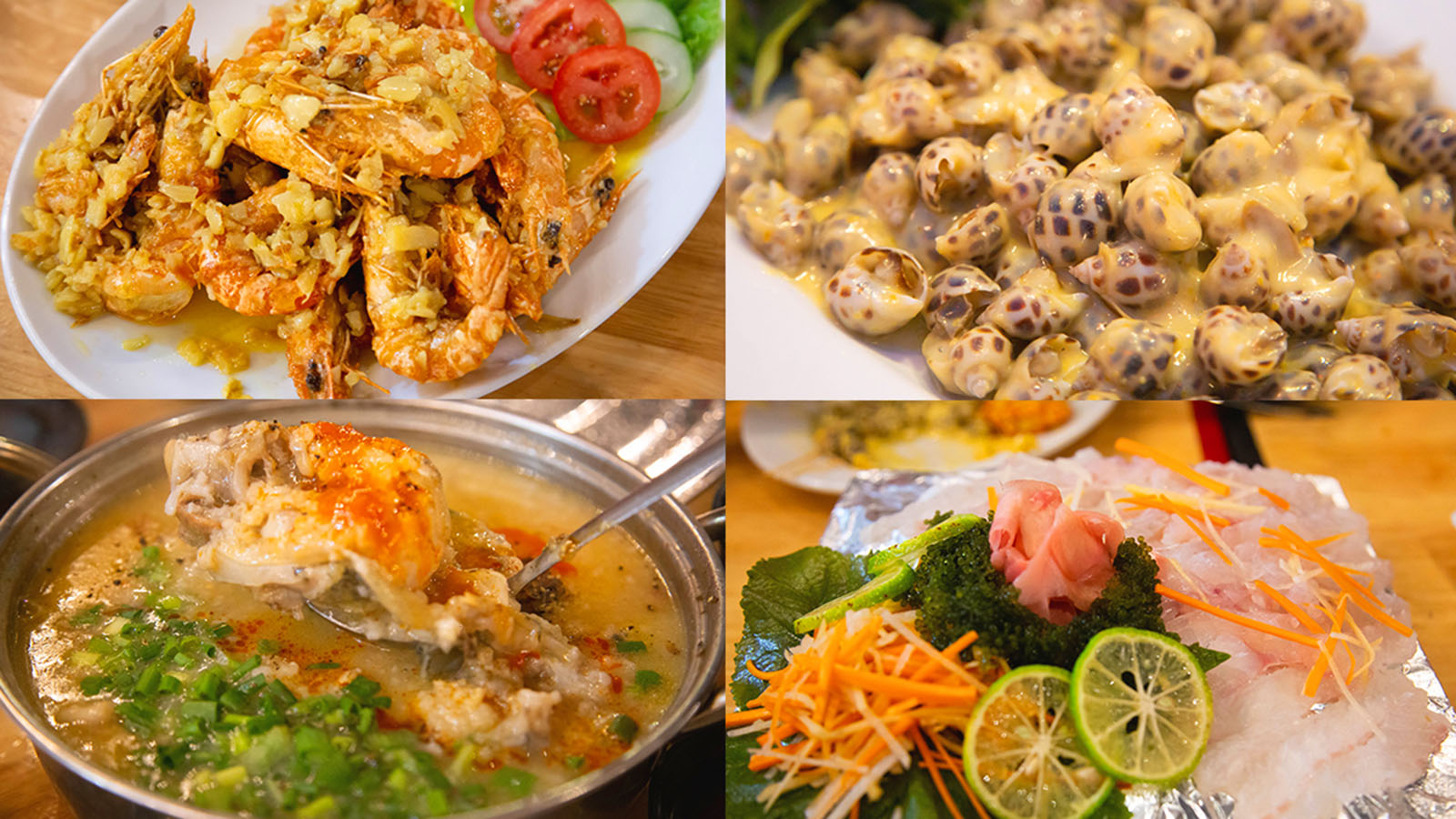 In addition, visitors can enjoy the above-mentioned seadfood at an ideal space in which you, your family members and friends can have dinner, get drunk while watching live music performance for free.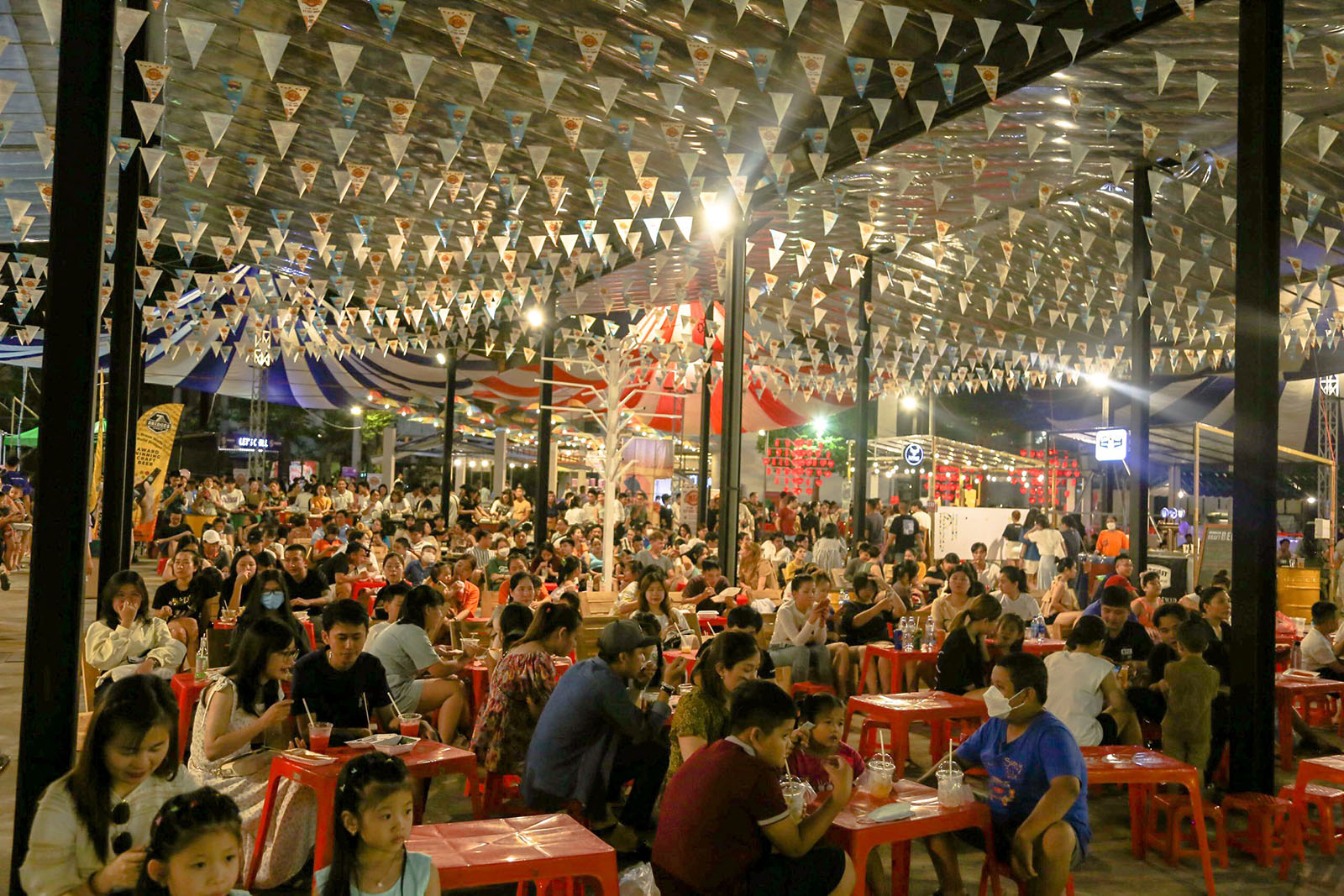 PHOTOSHOOT AT SUPER COOL BACKGROUNDS
Pictures with shimmering "Sea Cocoon"
At the sea festival, not just admiring unique music performances, tasting delicious and fresh local seafood, visitors can also take great photos with the shimmering "Sea Cocoon" which is carefully designed by Helio staff to recreate a part of the beautiful ocean world.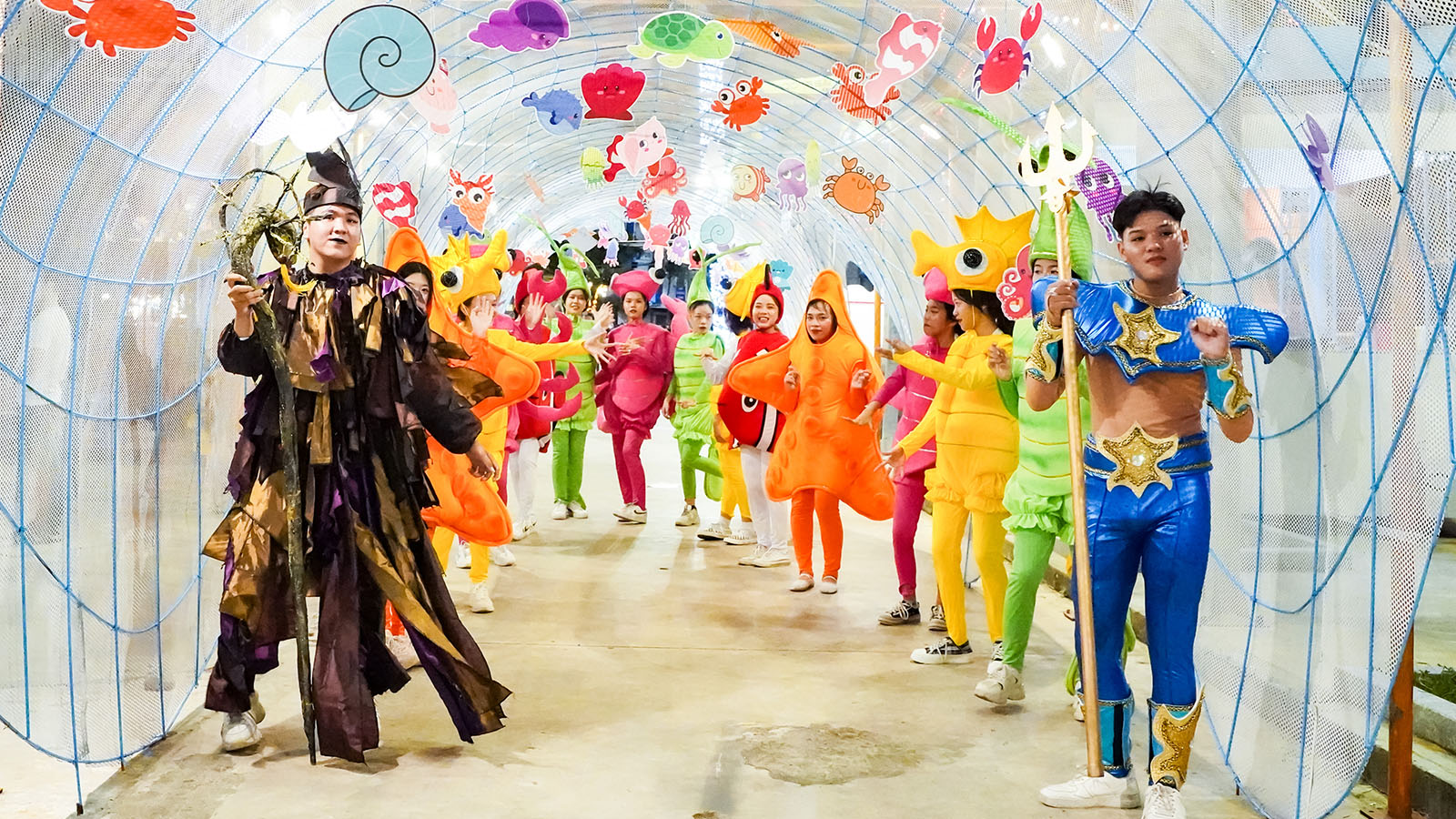 3D Maldives Beach mural
Beasides, guests can also immerse themselves in the sea scenes of the 3D paintings of the Maldives coast. Let's feel the murmur of waves or boats far offshore. All will take you astray into the one and only sea space right in the heart of Da Nang.
In addition, there are many unique sea sections for visitors to take pictures with images of sea creatures, fishermen and the fishing nets.
EXCITING GAMESHOWS, SPECIAL AUCTIONS, AND THOUSANDS OF GIFTS
The passionate atmosphere of the festival shall not lack a series of mini events, gameshows and special auction hours.
Visitors can get home loads of exceptional gifts by the Helio Center! Don't forget to engage in the extremely striking activities of this sea festival.
IMPRESSIVE SEA DANCE
Music is an indispensable part of the sea festival at Helio Center Da Nang.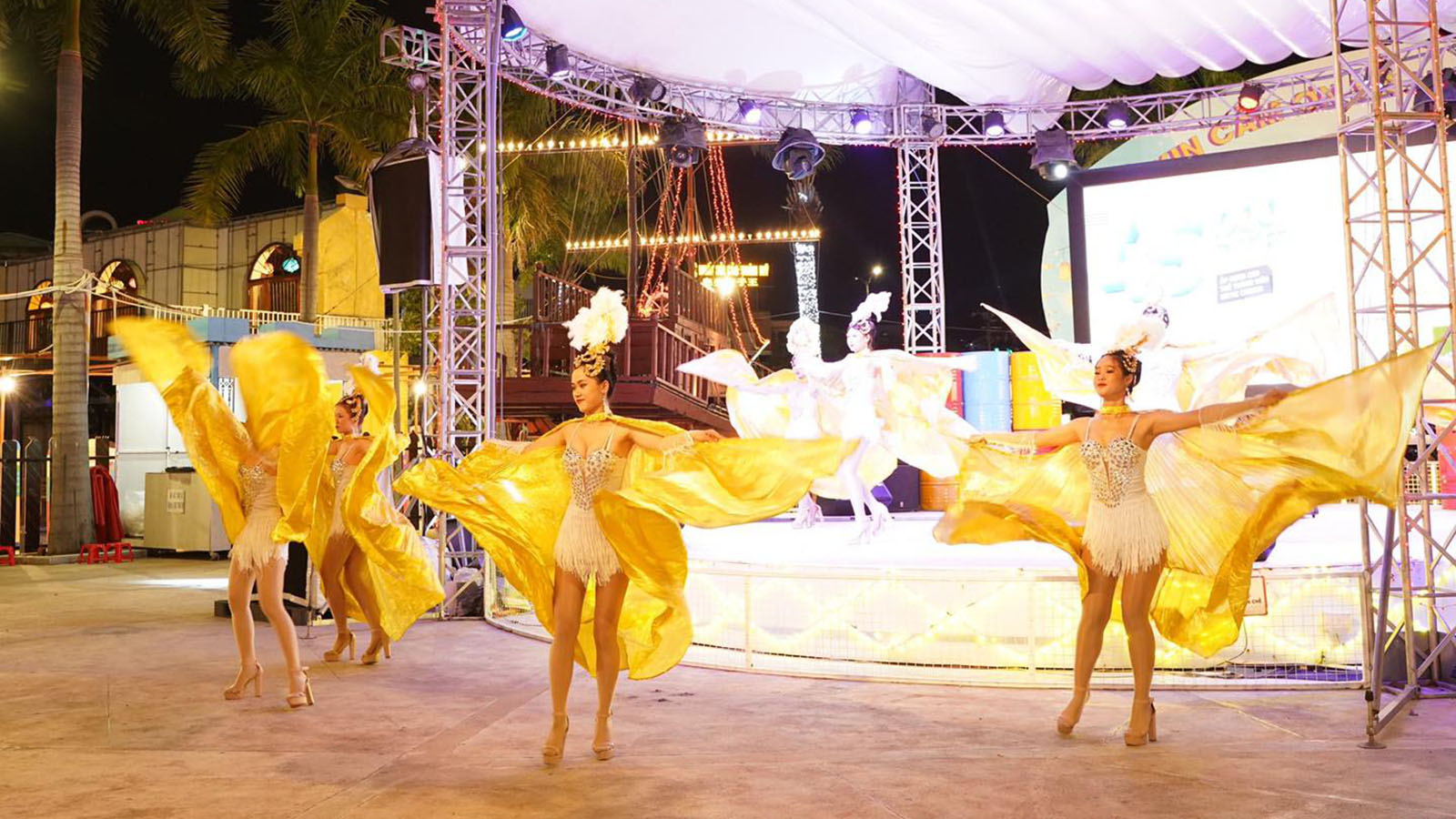 The huge stage with the AV system creates a bustling atmosphere. The bright space with romantic lyrics and delightful dances will absolutely get you immerse in extremely great festivities.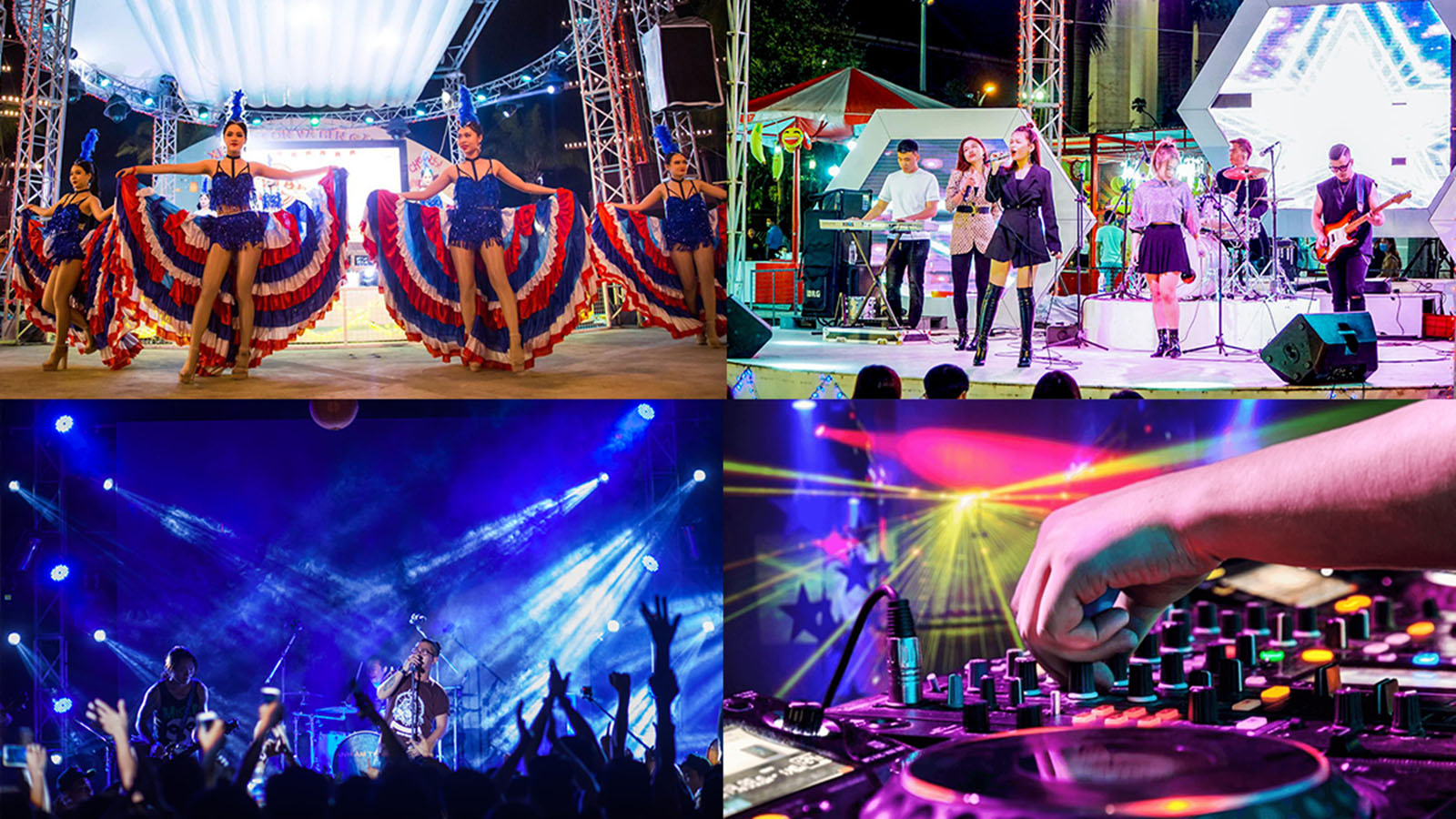 This summer, let' come to the Helio Center for a super epic sea festival and experience countless attractive and fascinating activities. Get ready to dance hard and have fun at Helio Center!
Danangfantasticity
Express Your Reaction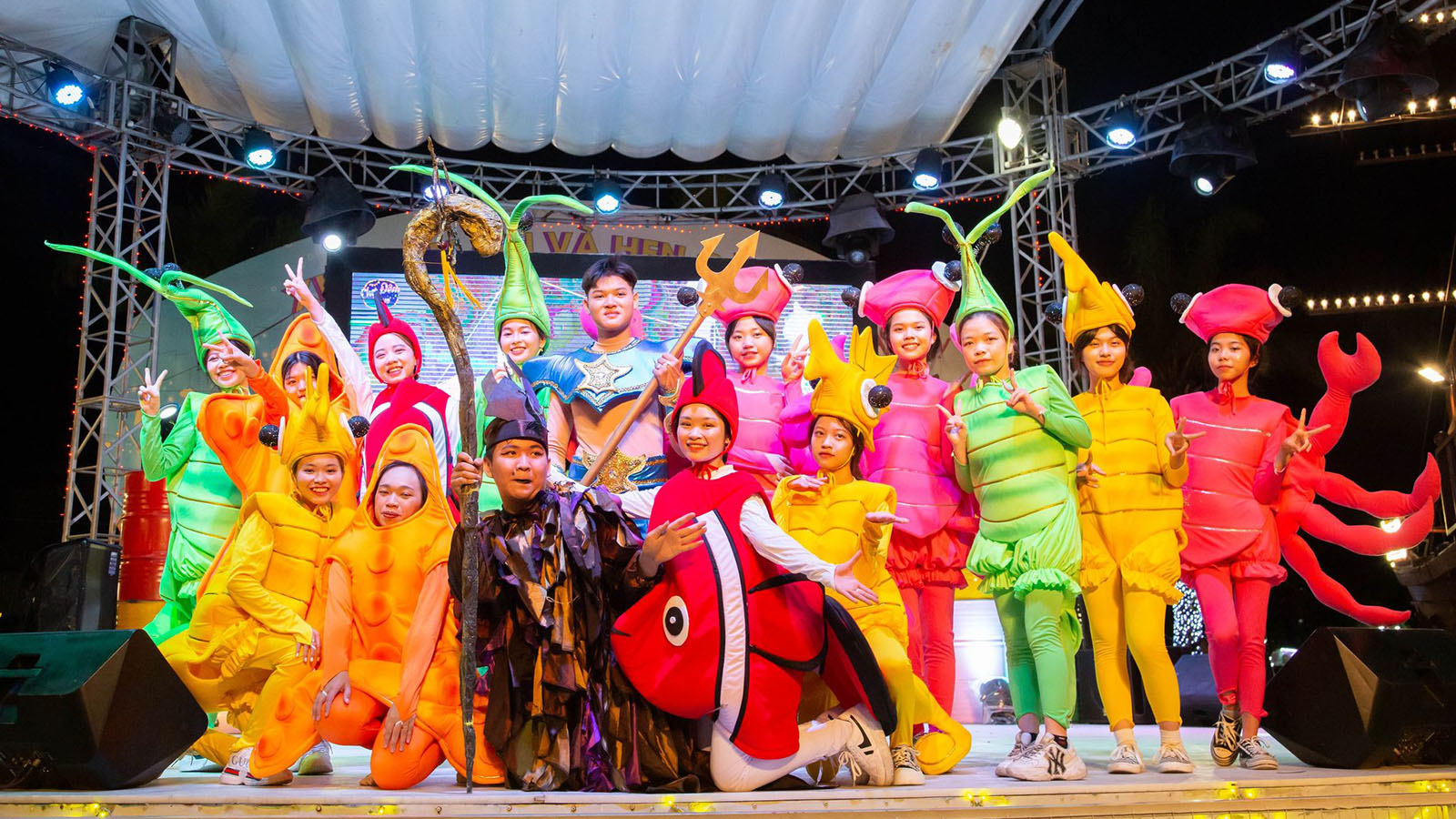 You have reacted on

"Enjoy the exciting summer at the Helio Center S..."
A few seconds ago
Latest Posts