This season, Novotel Danang launches the Sizzling Seoul menu to offer an original culinary experience for K-foodies and Korean tourists with the Top 3 Korean barbeques. Let's come and try this Korean Barbeque menu.
NOVOTEL DANANG PREMIER HAN RIVER UNVEILS SIZZLING SEOUL
– NEW AUTHENTIC KOREAN BARBEQUE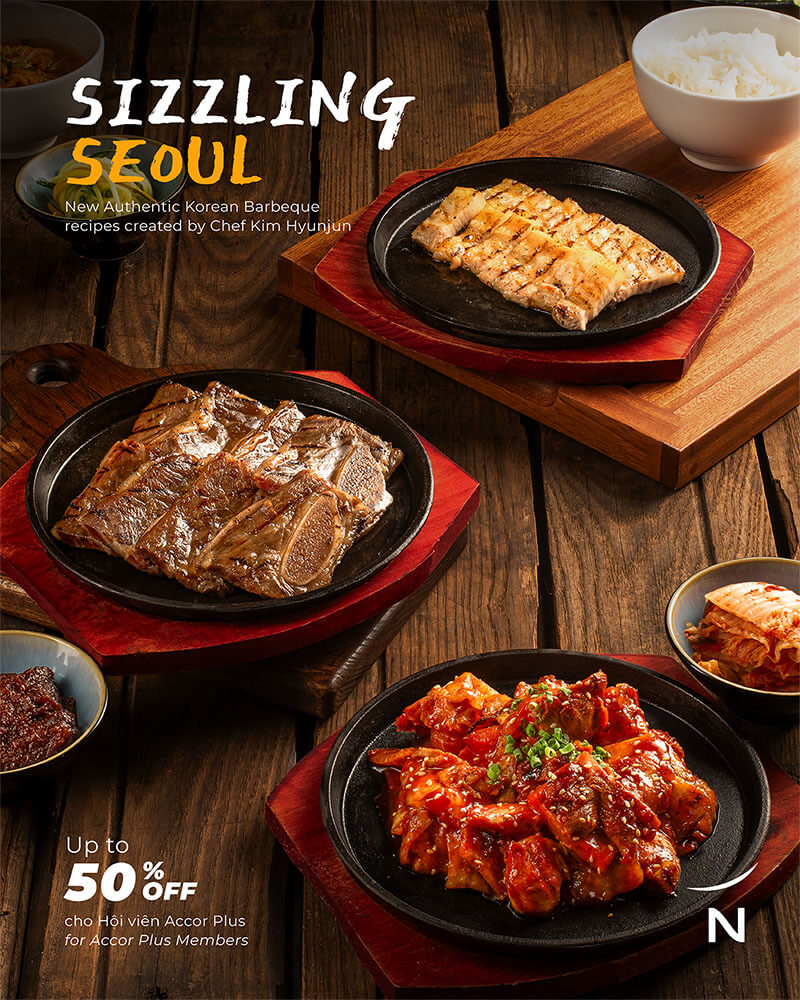 The new menu's Barbeque options are executively created for Novotel Danang by Chef Kim Hyunjun, who has more than 15 years of experience in luxury and international hotel brands. From LA Galbi – Grilled beef short ribs melting your heart with their tender and succulent texture to Samgyupsal – Pork Belly an extremely famous barbeque in Kimchi's homeland, all the dishes are made with authentic & high-quality ingredients. If you are a K-Dramas lover, Gochujang chicken thighs are absolutely your pick. Juicy, spicy and full of flavors!
Other traditional favorites like Bulgogi or Seafood noodles also featured well on the menu. Whether you are a Korean cuisine lover or just a foodaholic, this Sizzling Seoul – Korean Barbeque menu is an ideal choice for friends gathering in this cozy weather in Danang.
BE OUR FOODIES BUDDIES WITH SIZZLING SEOUL MENU
Capture the moment and enjoy FREE 1 BOTTLE OF SOCHU when you dine in as a group of 4 or more with our new Sizzling Seoul menu! Don't forget to snap a photo and tag Novotel Danang Premier Han River to share your amazing experience!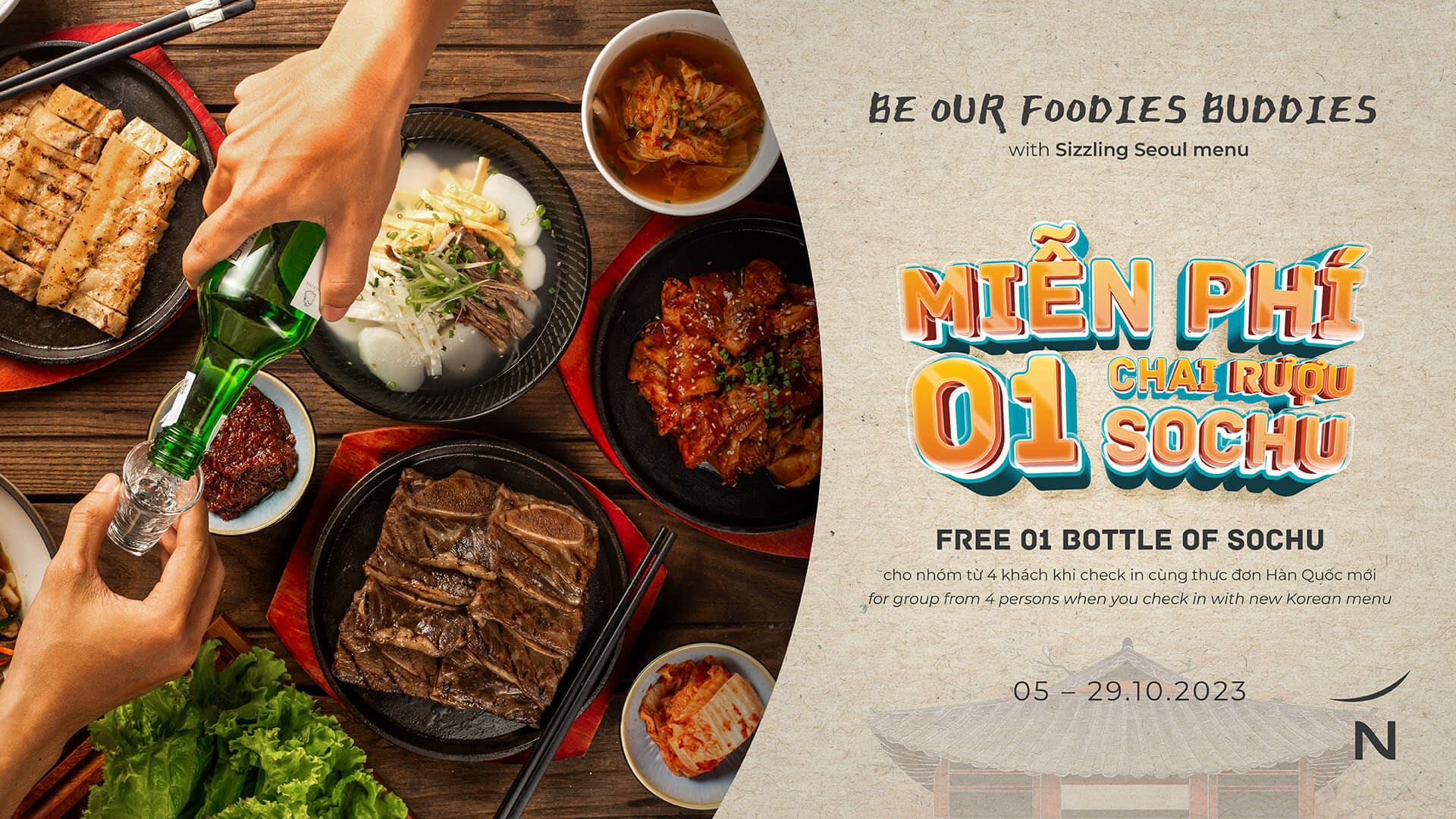 This promotion lasts until 29th October 2023.
Gather your friends, come over and immerse yourself in the authentic taste of Korea! Don't miss out on this special offer and the chance to enjoy a memorable dining experience with your Foodies Buddies!
SIZZLING SEOUL – KOREAN MENU
10 AM – 10 PM | The Square & GourmetBar
Novotel Danang Premier Han River
Hotline: 0913 602 009