Tuy Loan Ancient village is considered as one of the few villages that still houses most ancient traces in Vietnam, with a history of over 500 years old.
In particular, the Tuy Loan village communal house is a relic of religious architecture with local nuances, representing the village culture. The house was established to worship the gods, the Emperor of the land and the predecessors founded the village of Tuy Loan.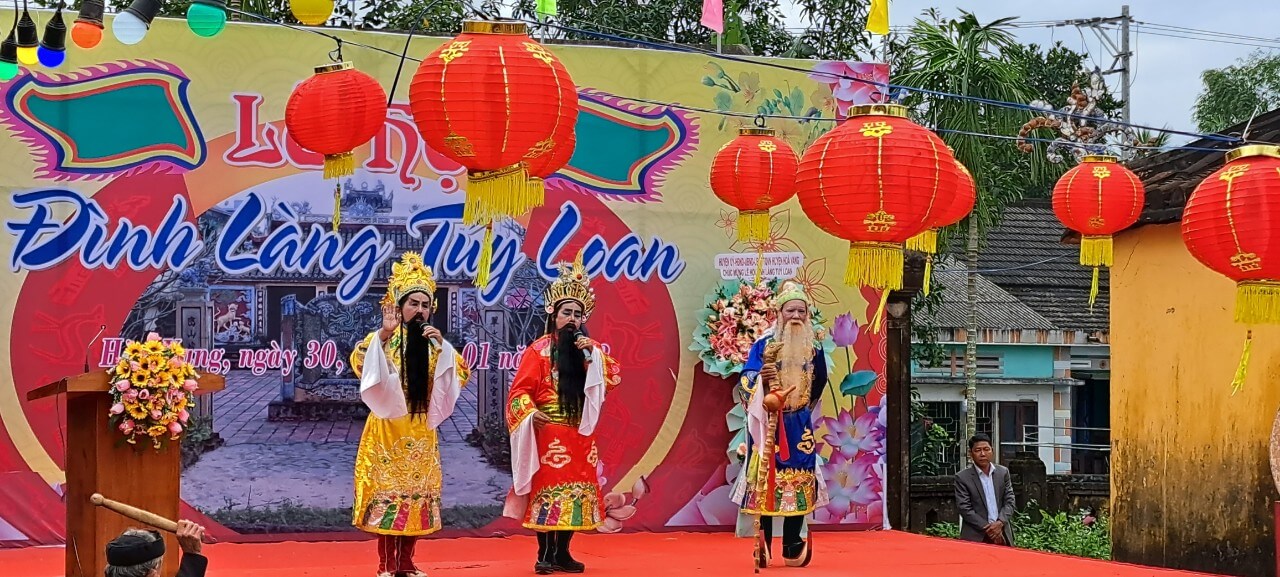 The Tuy Loan village communal house is also a venue for cultural activities, especially traditional folk festivals. There are two annual major feasts in spring and autumn, taking place on February 14 and 15.
DANANG CENTER FOR TOURISM PROMOTION