Túy Loan Clean Vegetable Production Cooperative (Túy Loan CVPC) is situated in Tuy Loan Tay village, Hoa Phong commune, Hoa Vang district, in Danang City.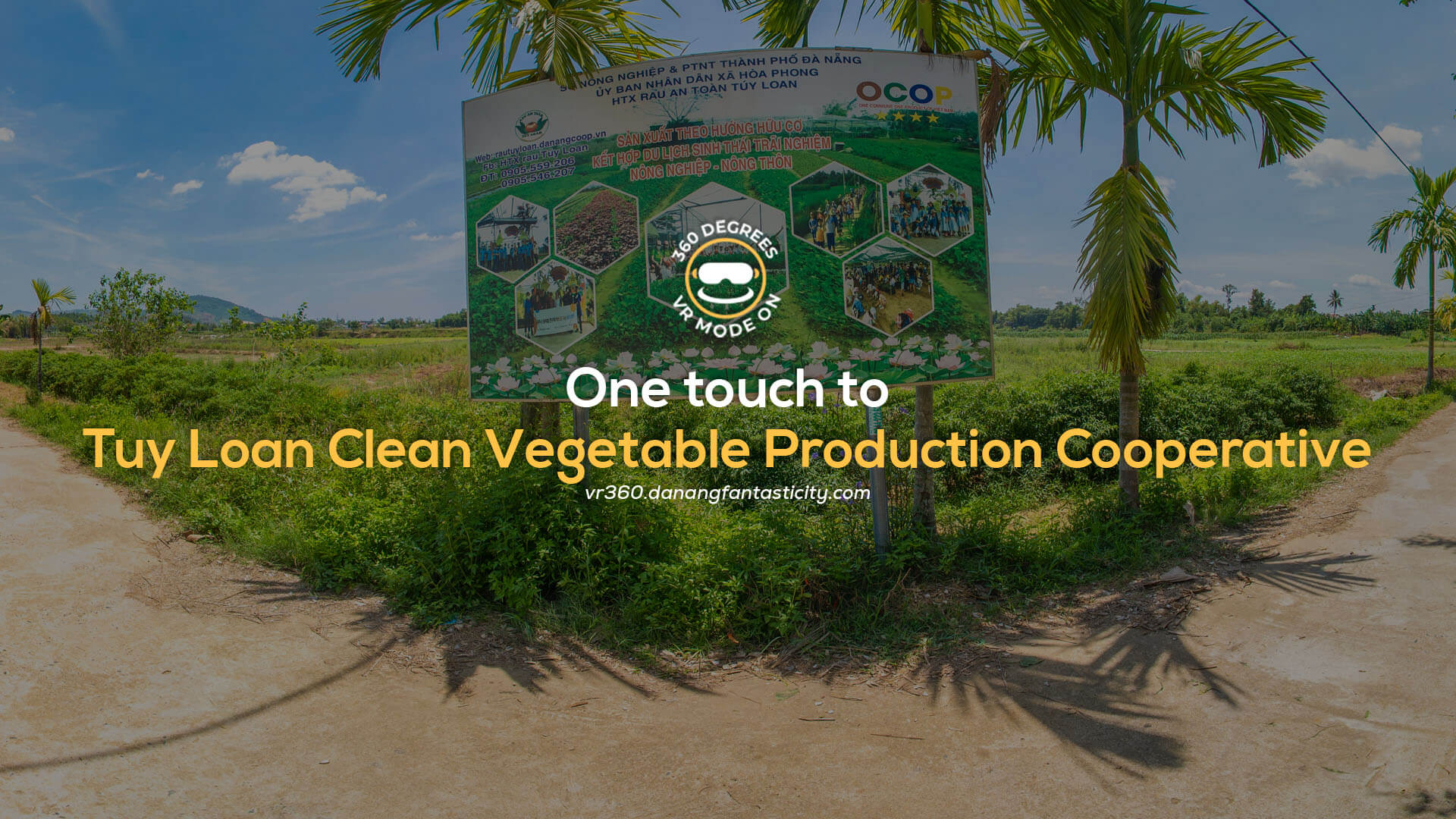 The cooperative is dedicated to producing clean vegetables according to VietGap standards while gradually adopting new technologies. Túy Loan CVPC produces organic vegetables and is a popular tourist spot, especially for school students who can experience farming activities like hoeing the land, sowing vegetable seeds, and harvesting vegetables. Visitors can buy a range of clean vegetables as souvenirs, too.
By following VietGap standards for clean vegetable production, gradually adopting new technologies, promoting trade, and creating a production-consumption chain, Túy Loan CVPC in Danang City has steadily established itself as a leading player in the Central Coast and the Central Highlands.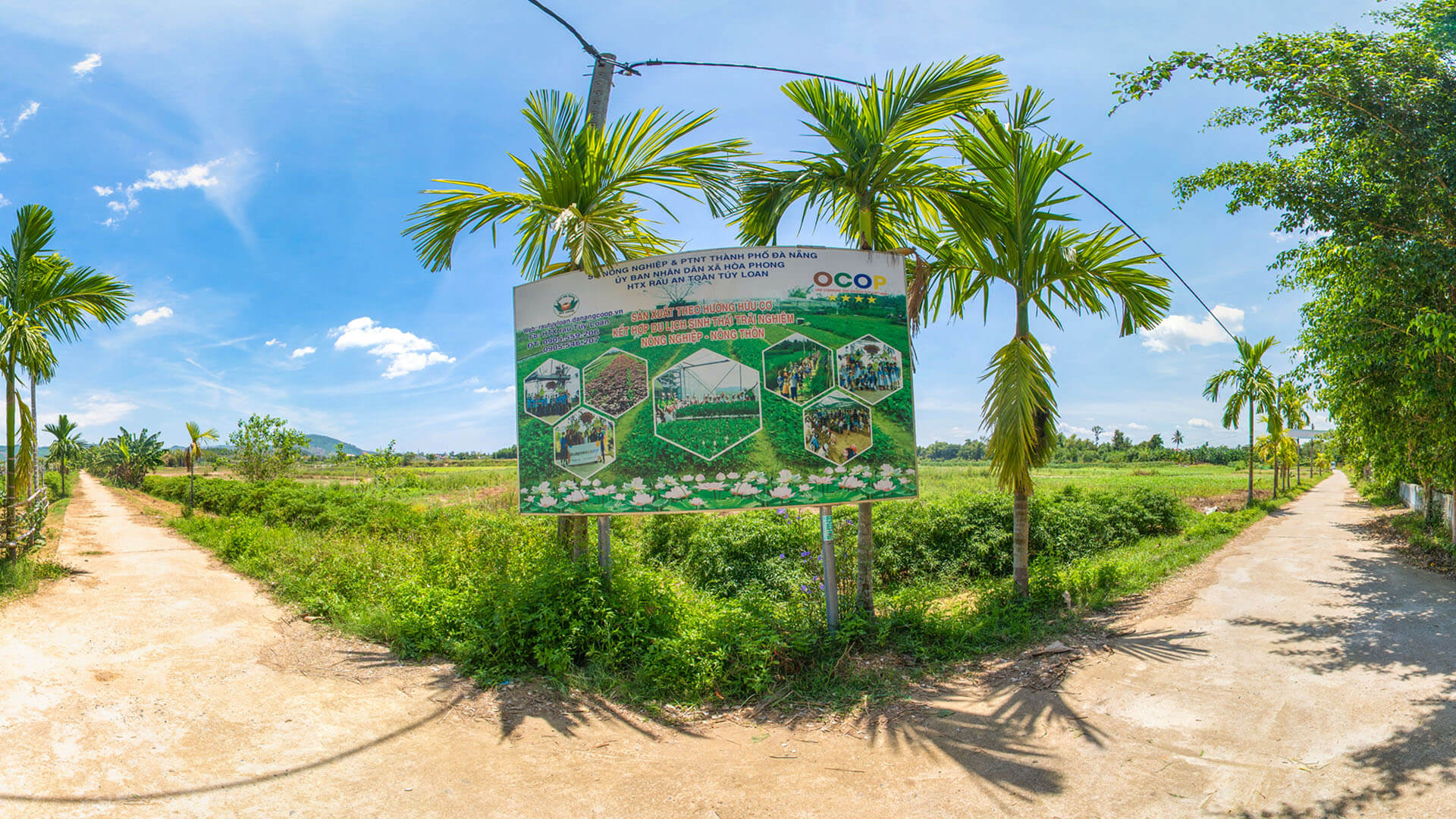 AFFIRMING THE BRAND THANKS TO ORGANIC PRODUCTION, APPLYING HIGH TECHNOLOGY
Túy Loan CVPC is an agricultural cooperative in Tuy Loan Tay village, Hoa Phong commune, Hoa Vang district, Danang City. The cooperative has been identified as one of the key investment areas in technology and capital by Danang City.
Mr. Bui Dung, the Director of Túy Loan CVPC, mentioned that since its establishment ten years ago, the cooperative has grown from 22 members with an area of 4ha to 40 production members with 8ha. The cooperative has been working towards producing organic vegetables, VietGap, PGS vegetables, and fruits of all kinds for its members. On average, the cooperative produces 250 tons of crops per year to meet the requirements of its customers.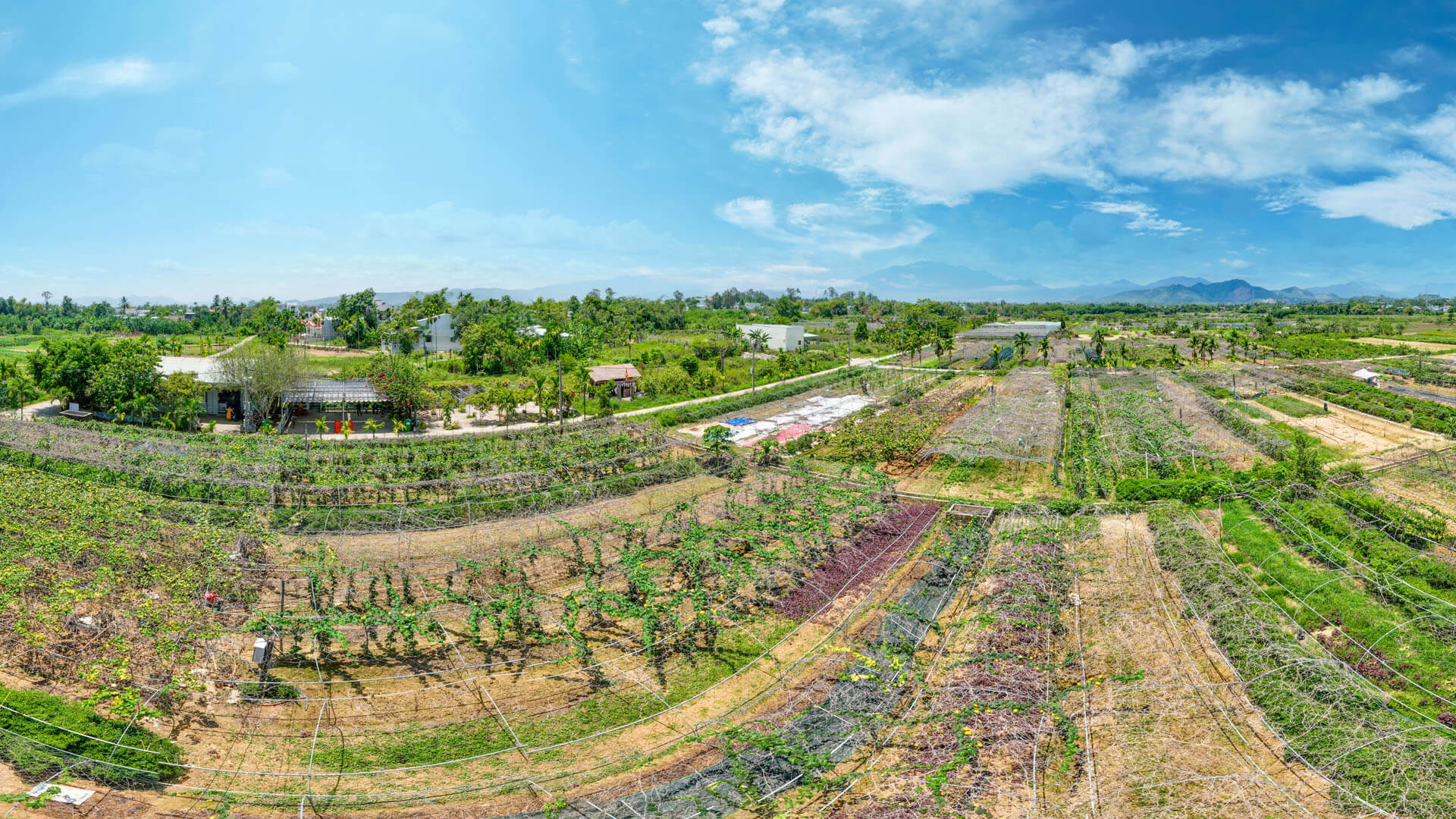 THE HYDROPONIC VEGETABLE MODEL PROVIDES A STEADY SUPPLY OF PRODUCE THAT IS NOT DEPENDENT ON WEATHER CONDITIONS.
In recent years, the cooperative has received support from various levels of the industry to nurture high-tech seed producers that grow hydroponic vegetables, build net houses, install automatic watering systems industrial well systems for irrigation, and invest in more ditch systems and tillage machines. The total value of these investments is more than 15 billion VND. Based on these investments, the cooperative has built demonstration models, accumulated and changed plots, expanded vegetable production from 4ha to 8ha, and instructed members on safe vegetable production processes.
Túy Loan CVPC distributes its products to over 20 stores and supermarkets in Danang City and Thua Thien Hue. Some of its significant partners include corporations and schools such as Winmart, Ba Na Hills, Hoa Tho Textile Supermarket, and Sky-line School.
As a point cooperative for Danang, Túy Loan CVPC has been selected to receive investment and support for machinery and equipment development policies. The cooperative is committed to building a greener agriculture system, promoting urban agriculture, and maintaining ecological sustainability.
DANANG CENTER FOR TOURISM PROMOTION