APSARA
Tra Kieu, Quang Nam | 11th Century | Sandstone | [BTC 118/1]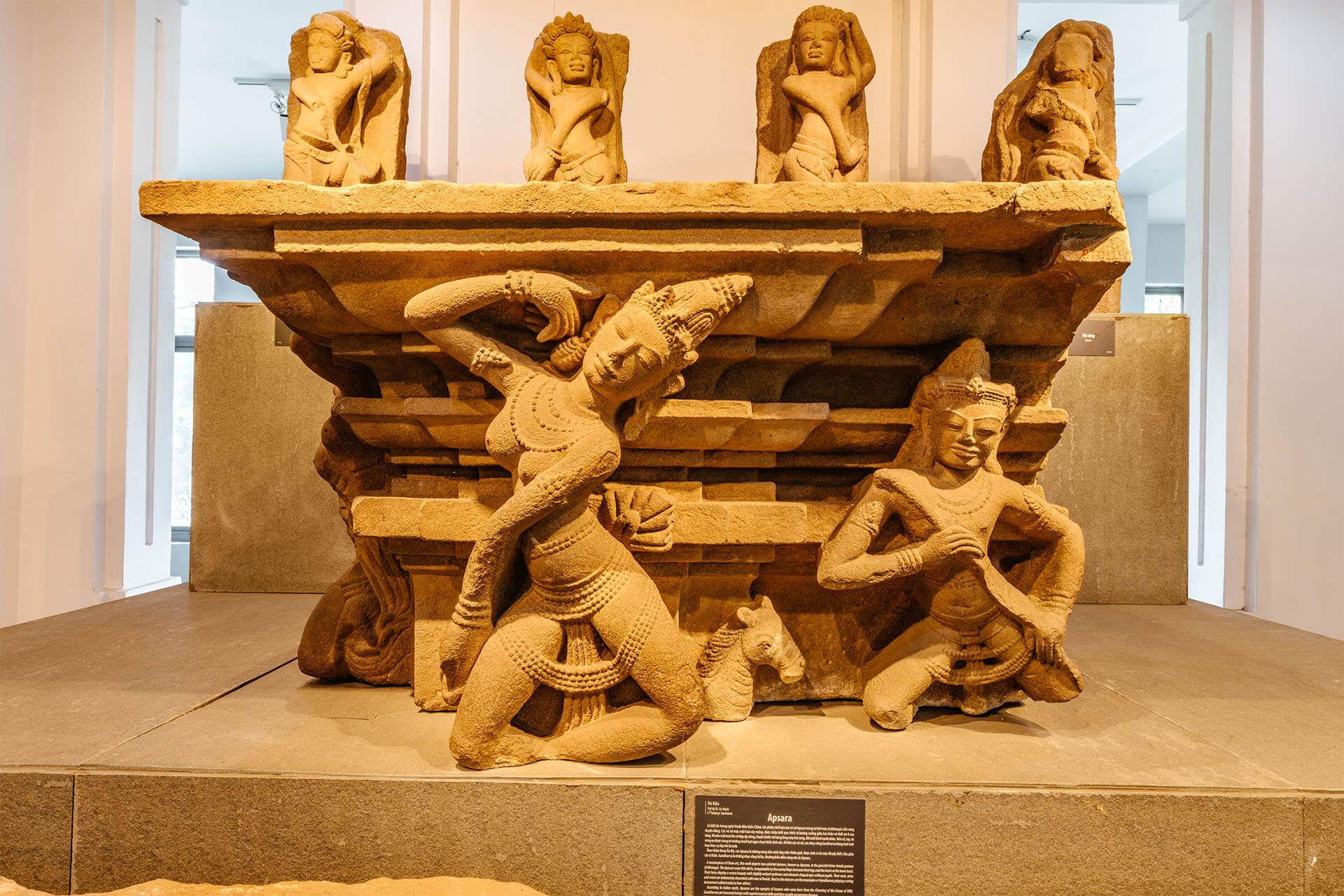 In Indian mythology, the Apsaras are beautiful nymphs in the celestial world, born from the Churning of the Ocean of Milk. Gandharvas are talented musicians, often associated with the Apsaras.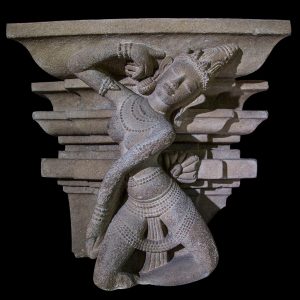 As a masterpiece in Champa sculpture, the work depicts two Apsara dancers in graceful bent tribhaṅga pose. The dancers wear a thin skirt, recognized by the skirt that falls between their legs and a bow tied on their backs. The face exudes a soft and pure beauty with slightly curved eyebrows and almond-shaped eyes. On the neck, hands, and waist are adorned with elaborately carved beads. Next to the dancers, Gandharva musicians are playing a stringed instrument named the tuila.
The beauty exuded from the dancers on the altar has left a strong impression on the audiences and those are referred to as the signature Champa sculpture of Apsara dancers.
References
Official website of Da Nang Museum of Cham Sculpture: chammuseum.vn
Information points and annotations of artifacts at Danang Museum of Cham Sculpture.
"Vibrancy in Stone – Masterpieces of the Da Nang Museum of Cham Sculpture"
Information guidebook introducing 20 characteristic artifacts at Da Nang Museum of Cham Sculpture.
Presentation of tourist destinations in Da Nang.
Web portal of Da Nang city
DANANG CENTER FOR TOURISM PROMOTION
Latest Posts