TRA KIEU GALLERY
The current Tra Kieu relic belongs to Duy Son commune, Duy Xuyen district, Quang Nam province which is 50 km to the south of Da Nang downtown.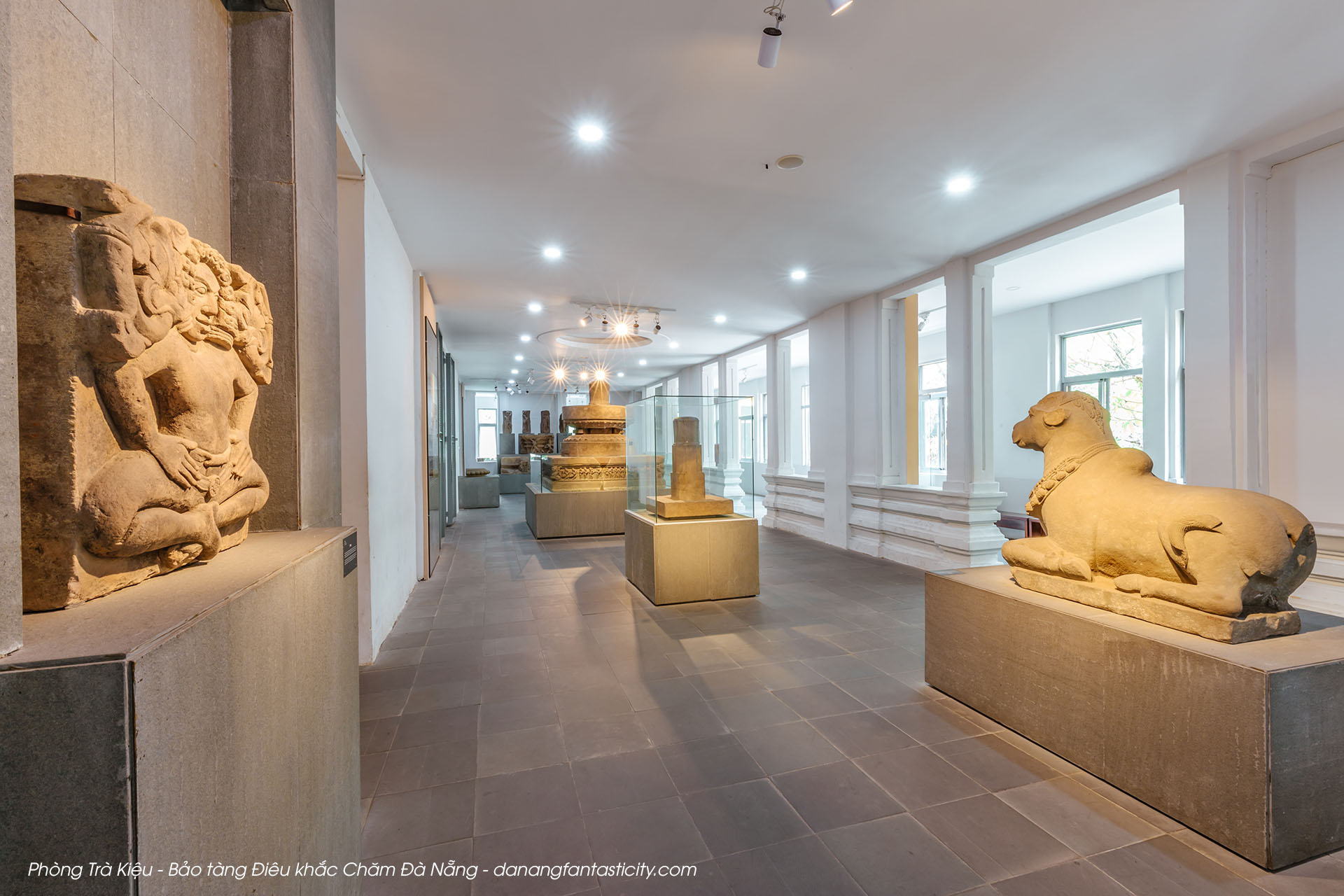 Tra Kieu, Simhapura (Lion City), served as the first capital in the early period and an important political center of the Champa kingdom for centuries, built around the end of 4th century under the rule of King Bhadravarman.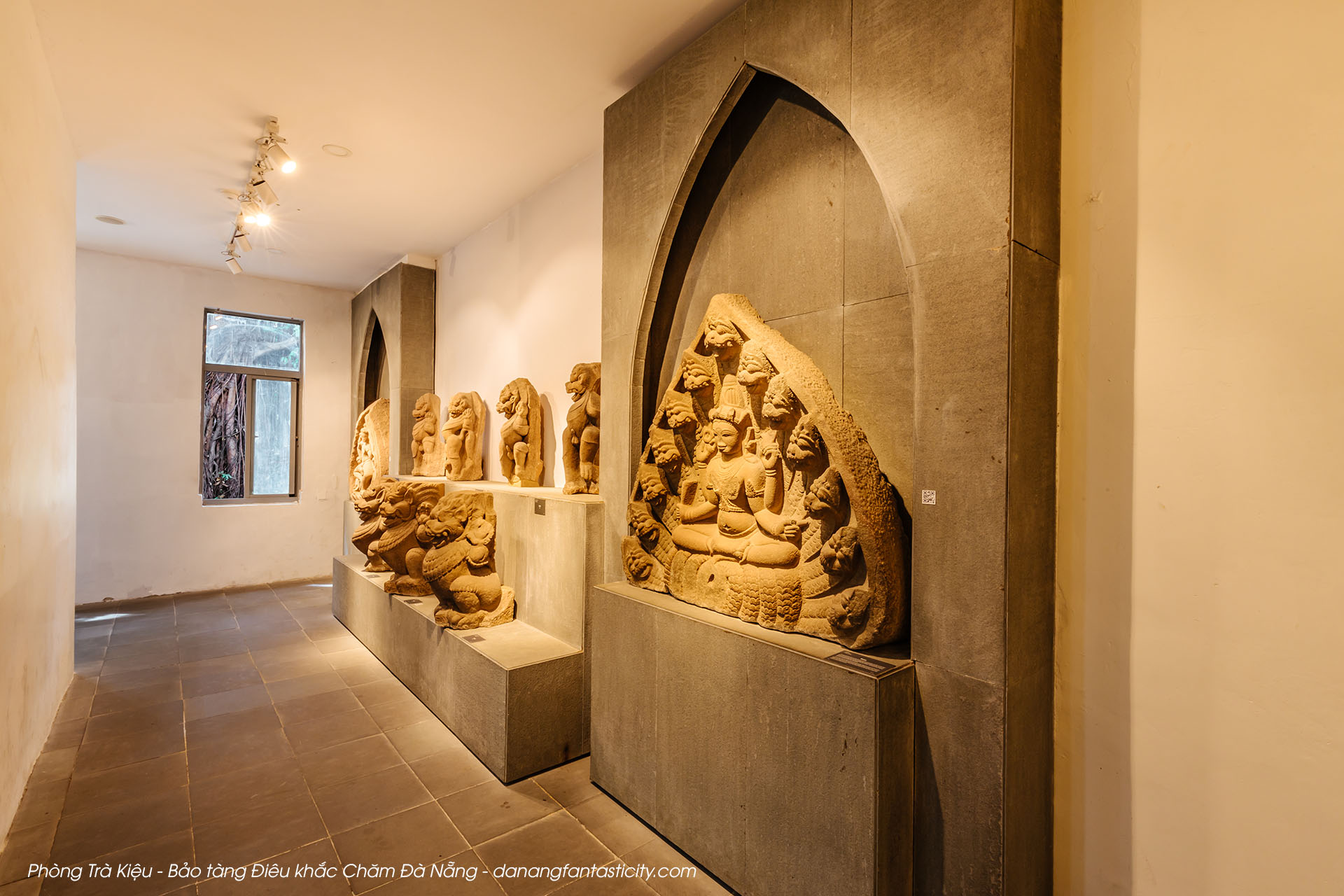 In the late 19th and early 20th century, collectors found a number of stone sculptures belonging to the Champa culture at this area, including fragments of the temple, a linga and relief ornaments. In two years 1927 and 1928, the French School of the Far Eastern excavated at Tra Kieu and discovered many sculptural artifacts along with the bases of the temples and the walls. Collecting archaeological findings with records in ancient geodetic documents, some researchers identified Tra Kieu as the capital of the Champa kingdom, equivalent with the name Simhapura stated in other epitaphs.
Most of the objects in the Tra Kieu collection are dated to around the 10th – 11thcenturies; nonetheless, a large number of researchers also identified a few artifacts in the 5th – 6th centuries while certain artifacts have the dating gaps of up to three or four centuries. The representative artistic features of the Tra Kieu artifact are the softness, liveliness and also diversity in costumes, jewelry and poses.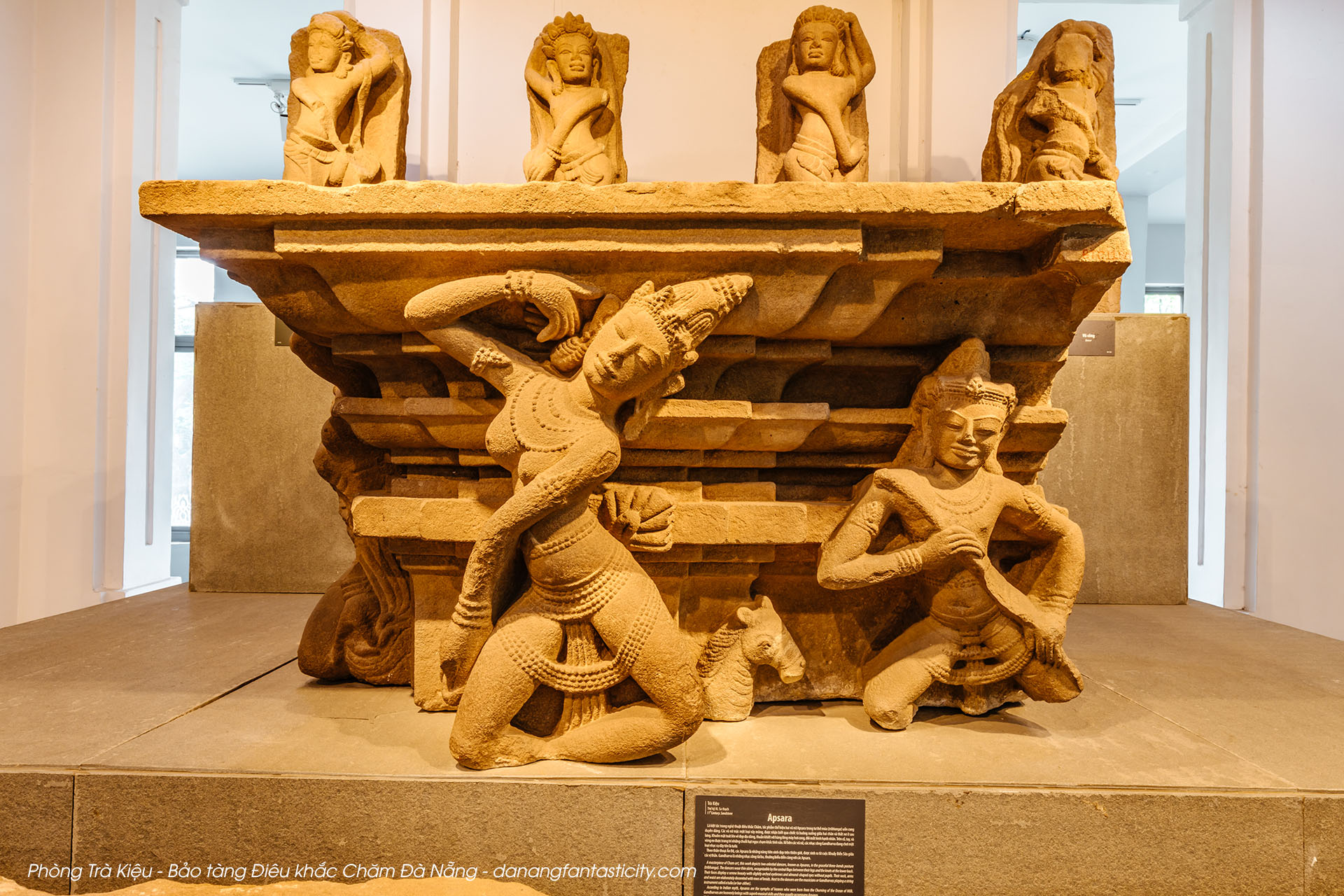 In the Tra Kieu collection, the characteristic objects include Apsara dancer, Vishnu, and the Tra Kieu Altar – which have been recognized as National Treasures since 2012.
References
Official website of Da Nang Museum of Cham Sculpture: chammuseum.vn
Information points and annotations of artifacts at Danang Museum of Cham Sculpture.
"Vibrancy in Stone – Masterpieces of the Da Nang Museum of Cham Sculpture"
Information guidebook introducing 20 characteristic artifacts at Da Nang Museum of Cham Sculpture.
Presentation of tourist destinations in Da Nang.
Web portal of Da Nang city
DANANG CENTER FOR TOURISM PROMOTION
Latest Posts