THAP MAM GALLERY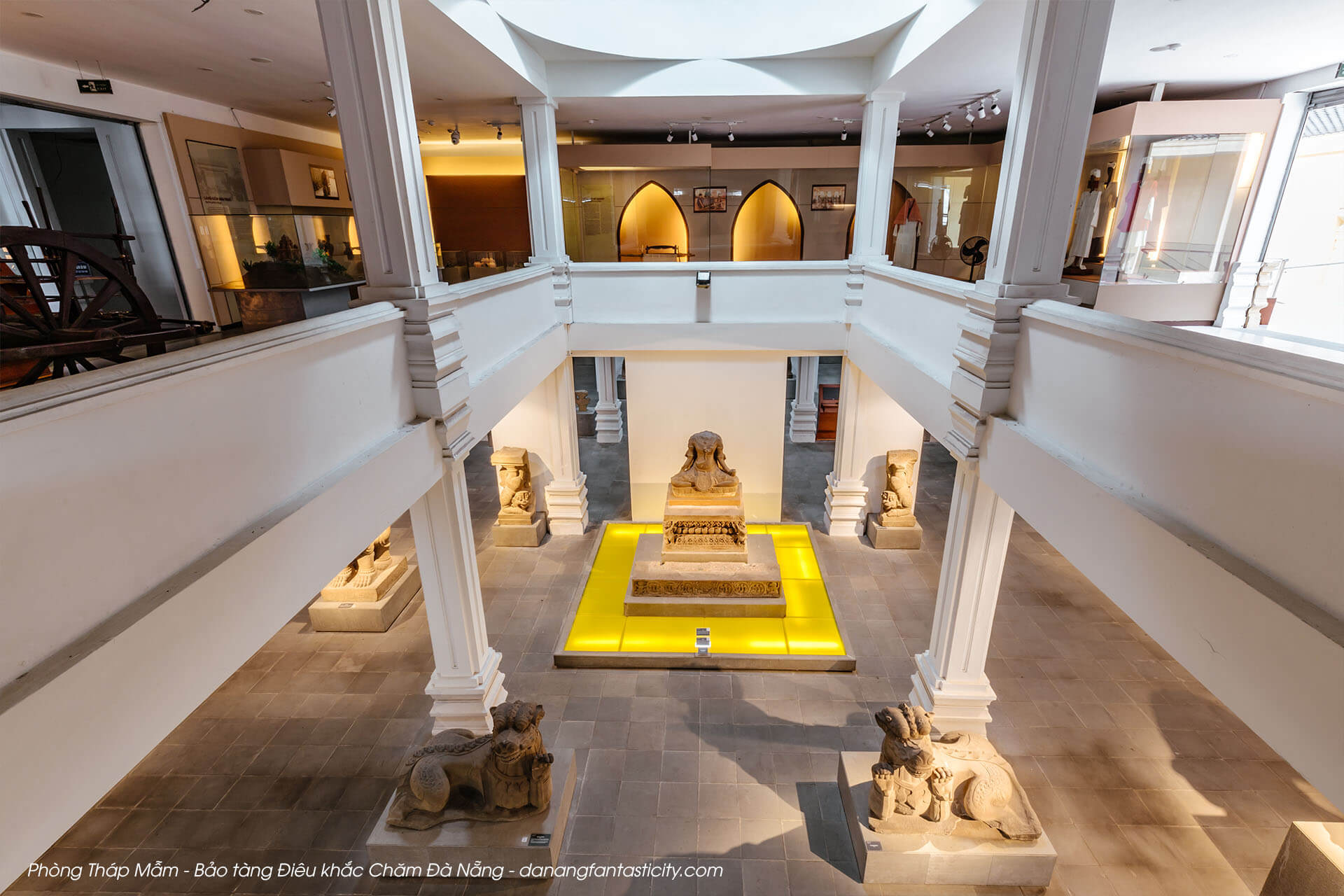 Thap Mam is the name of a Champa ruins located in Nhon Thanh commune, An Nhon district, Binh Dinh province. A large-scale excavation was conducted at this site in 1934, discovering the foundations of a complex of towers in a walled area. The chronology of Thap Mam relic is determined in the 12th – 13th centuries.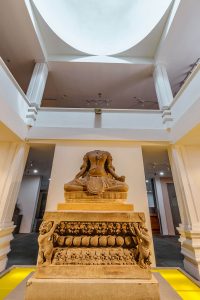 The number of artifacts collected during the 1934 excavation amounted to 58 tons, including large statues and numerous architectural decorative parts made of stone. Another excavation was undertaken there in 2011 and explored several similar artifacts. The artistic style of the artifacts collected at Thap Mam relic share common in complexity, details, but stereotyped, less soft and flexible compared to the artifacts of the previous periods. The title "Thap Mam" was subsequently utilized to name a style of Champa sculpture that possesses the same characteristics as this group of artifacts.
After the Thap Mam period, Cham sculpture entered the declining stage.
References
Official website of Da Nang Museum of Cham Sculpture: chammuseum.vn
Information points and annotations of artifacts at Danang Museum of Cham Sculpture.
"Vibrancy in Stone – Masterpieces of the Da Nang Museum of Cham Sculpture"
Information guidebook introducing 20 characteristic artifacts at Da Nang Museum of Cham Sculpture.
Presentation of tourist destinations in Da Nang.
Web portal of Da Nang city
DANANG CENTER FOR TOURISM PROMOTION
Latest Posts