STATUE OF BODHISATTVA LASKMINDRA-LOKESHVARA/TARA 
Dong Duong, Thang Binh, Quang Nam | Late 9th – Early 10th centuries | Bronze | [BTC 1651]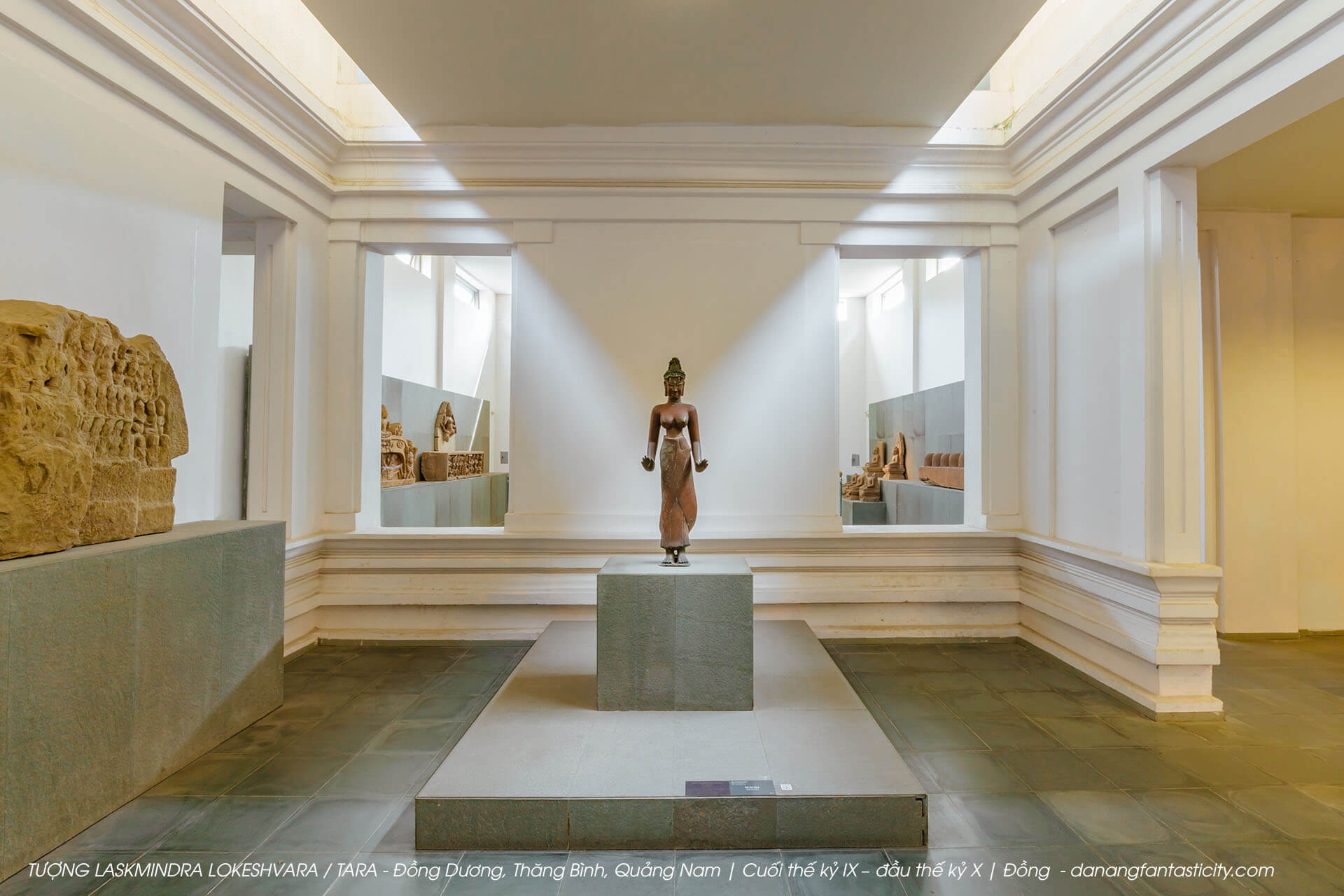 In 1978, the inhabitants in Binh Dinh commune, Thang Binh district, Quang Nam province, while cultivating in the fields, happened to find a bronze goddess statue nearly 1.15m high buried near the relic of Dong Duong. The statue shows the goddess standing upright, both hands putting forward. The right hand holds the lotus flower, the left hand holds the shell (both are broken).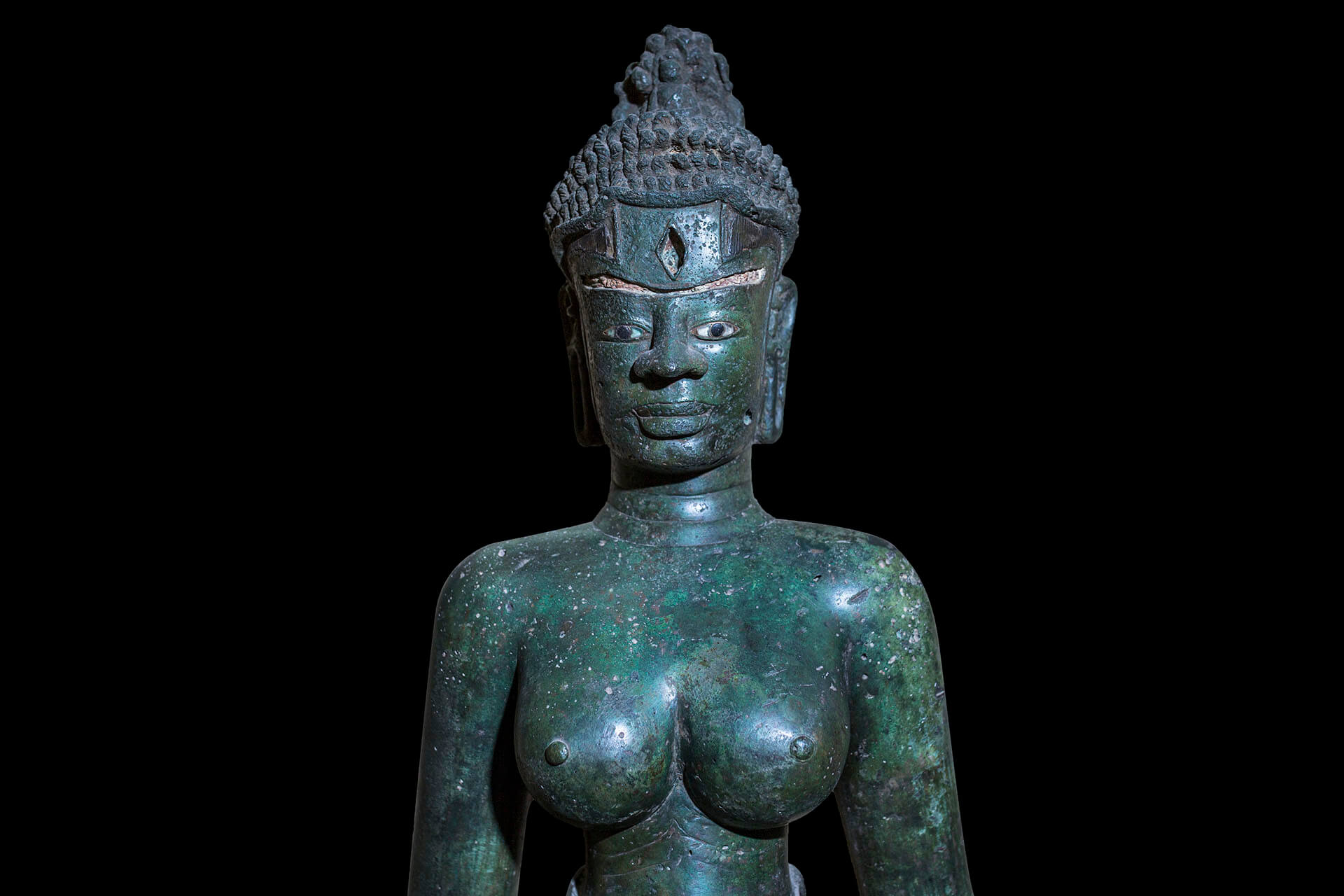 The entire upper body is exposed with full chest and three-gap neck. The outfit is a dress (sarong) with longitudinal lines, tightening its body and reaching to the feet. The square face, the large, curved and intersecting eyebrows, big nose, thick lips share the similarity with the stone statues in Dong Duong style. The goddess's hair is tied up in a bun reminiscing the image of Amitabha Buddha.
Based on the stylish features and symbolic lotus flower on hand as well as the image of Amitabha on hair, many researchers soon associated the statue to Laskmindra Lokeshvara cited in the epitaph found in Dong Duong.
The name Tara is recommended by researcher Jean Boisselier five years after the masterpiece was discovered yet researchers still have doubts about that name. This artefact is regarded as the most important bronze Bodhisattva statue not only of Champa culture but also the religious art of South East Asia.
The statue has been recognized as a National Treasure in the first proposal in 2012.
References
Official website of Da Nang Museum of Cham Sculpture: chammuseum.vn
Information points and annotations of artifacts at Danang Museum of Cham Sculpture.
"Vibrancy in Stone – Masterpieces of the Da Nang Museum of Cham Sculpture"
Information guidebook introducing 20 characteristic artifacts at Da Nang Museum of Cham Sculpture.
Presentation of tourist destinations in Da Nang.
Web portal of Da Nang city
DANANG CENTER FOR TOURISM PROMOTION
Latest Posts