MY SON GALLERY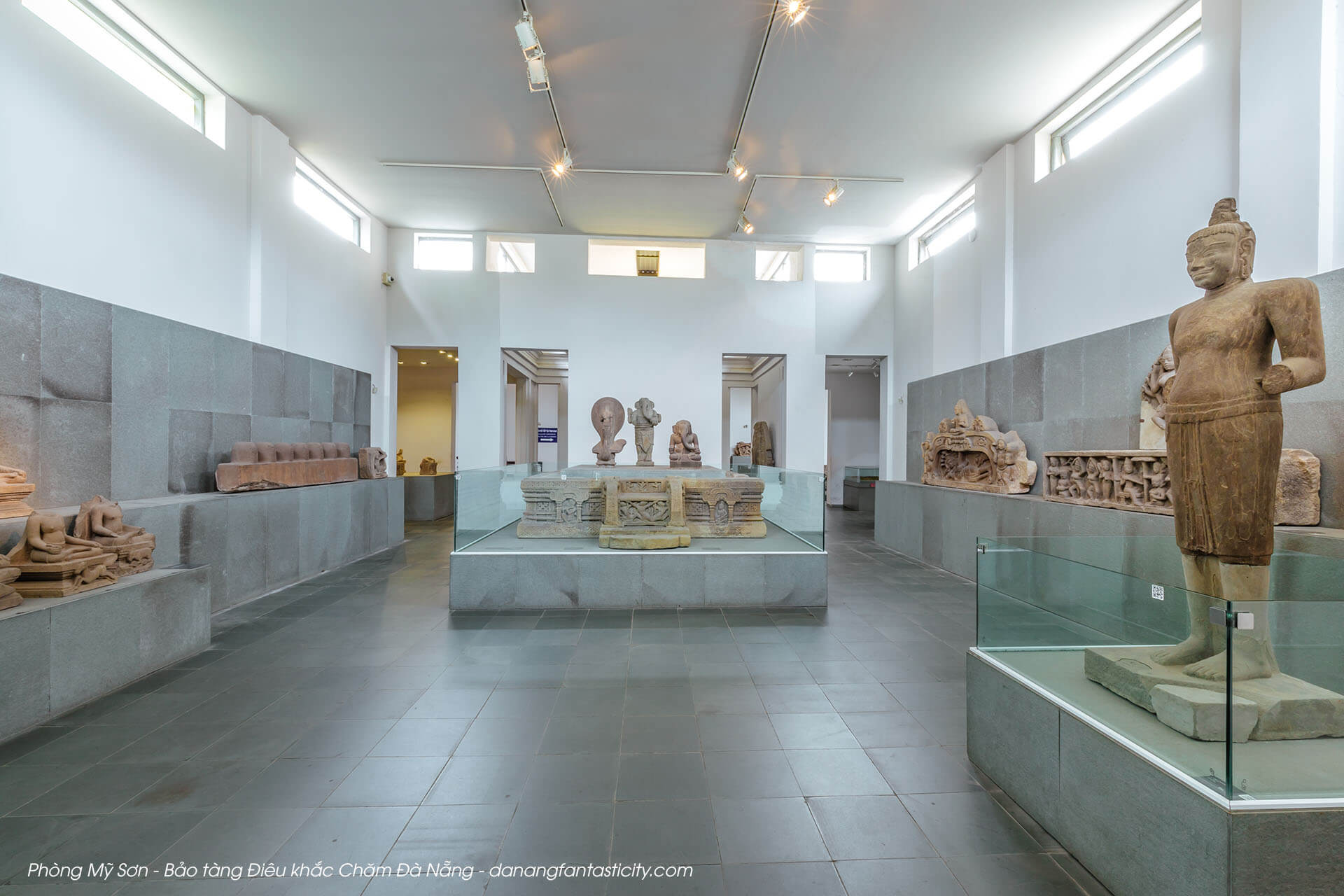 My Son was the most important religious center of Champa Kingdom, at Quang Nam province in the present day, about 30km to the West of Tra Kieu – one of the capitals of Champa. In the manifesting valley surrounded by small mountains, there are over 70 towers, mostly to worship the god Shiva.
Through the excavations and first research in the years 1903 – 1904, Henri Parmentier and Charles Capeaux arranged the towers in My Son into groups, using letters to name the groups of towers and numbers to refer to each tower in on the specific group, for example, the central tower of the main group of towers is termed tower A1.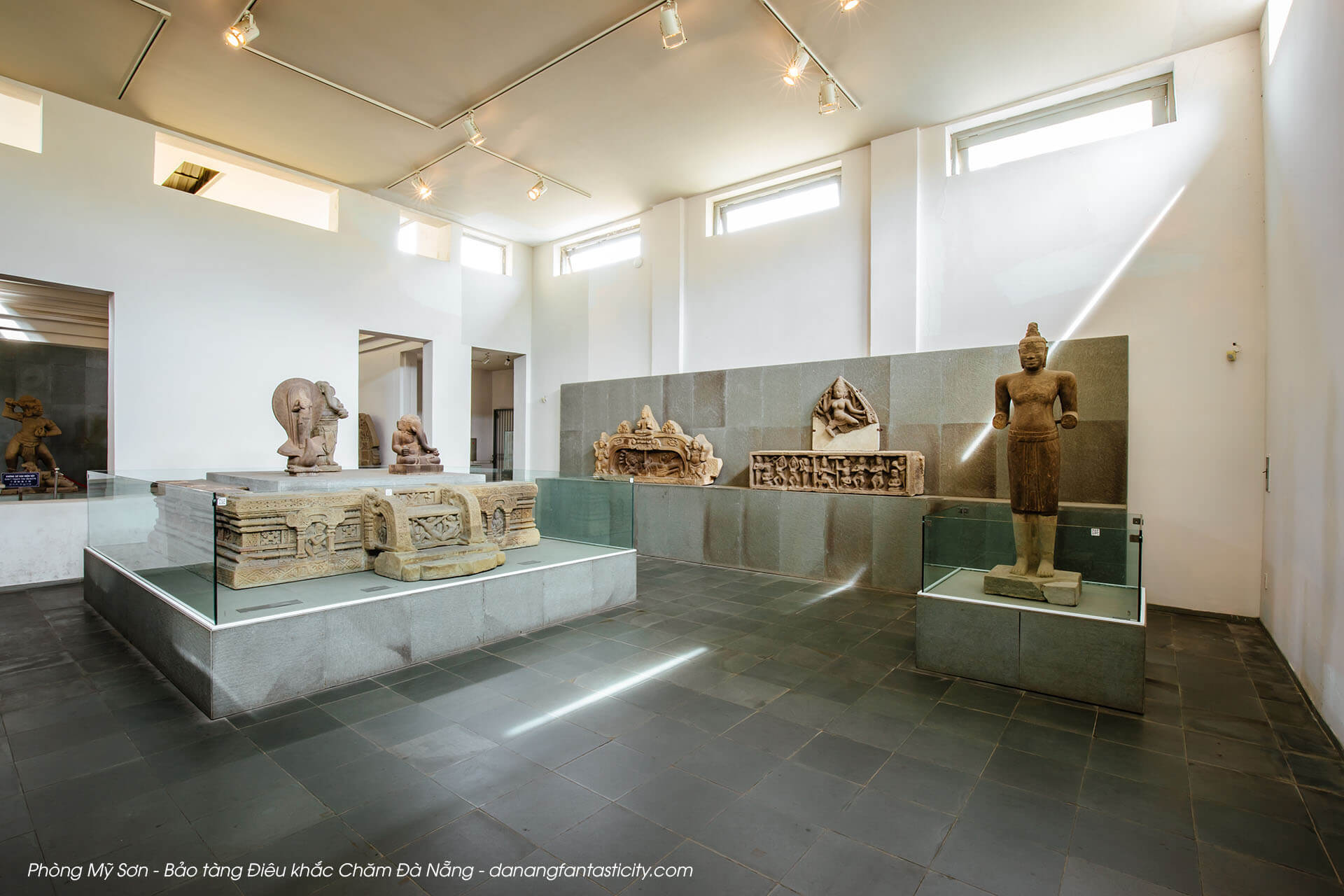 As revealed on the epitaph, the first towers may have built in My Son around the 4th or 5th century, but up to now only there only left the earliest architectures dating back to the 7th century (i.e. group E). Most of the best-preserved structures date from the 10th to 11th centuries (groups A, B, C, D). The latest-built towers in My Son were around the 11th to the 13th centuries (i.e. group G and the central tower of group B).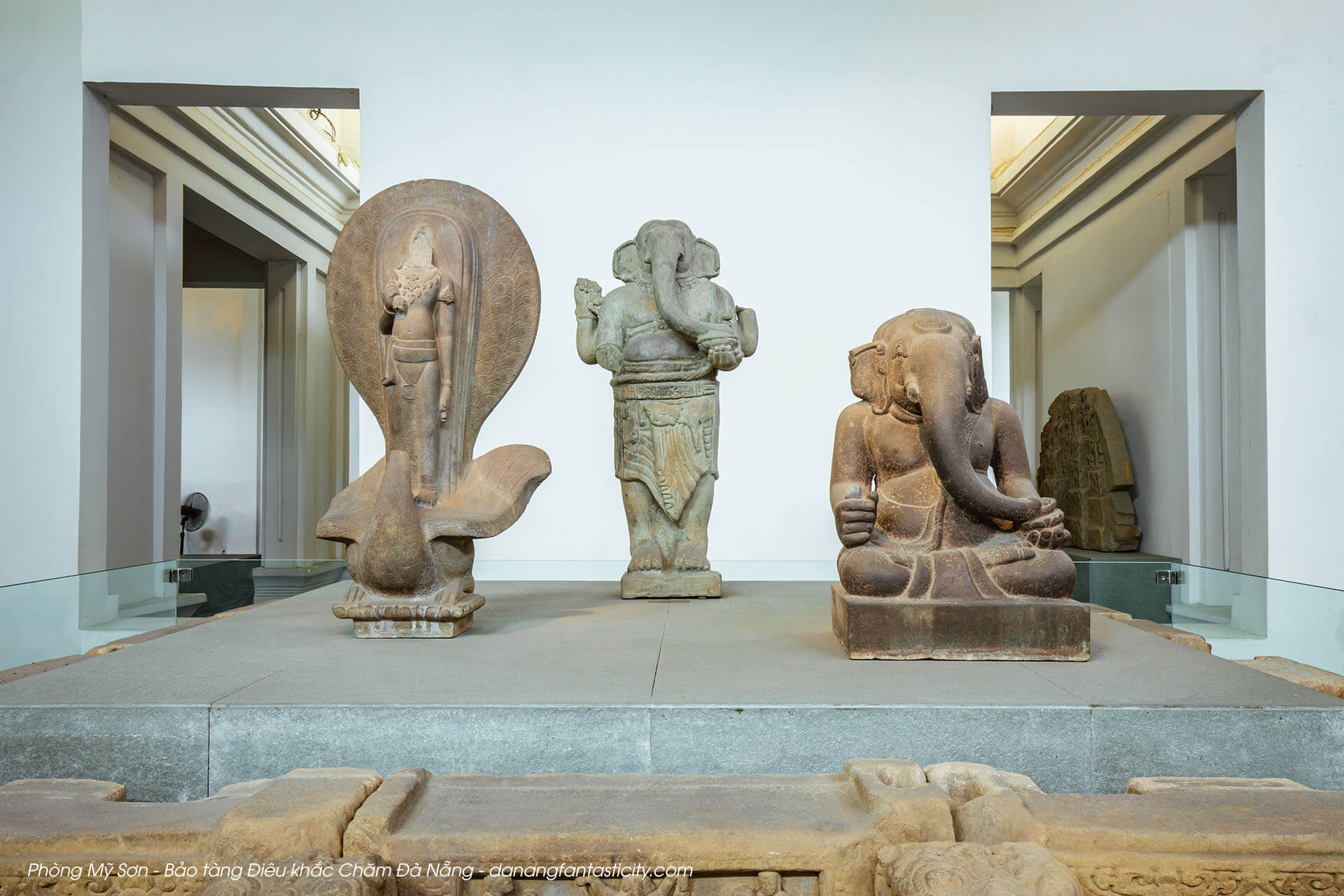 The artifacts on display at the My Son hall represent many styles in the development of Champa sculpture, namely Statue of Shiva, My Son E1 Altar, Brahma The God of Creation, Lord Ganesha.
References
Official website of Da Nang Museum of Cham Sculpture: chammuseum.vn
Information points and annotations of artifacts at Danang Museum of Cham Sculpture.
"Vibrancy in Stone – Masterpieces of the Da Nang Museum of Cham Sculpture"
Information guidebook introducing 20 characteristic artifacts at Da Nang Museum of Cham Sculpture.
Presentation of tourist destinations in Da Nang.
Web portal of Da Nang city
DANANG CENTER FOR TOURISM PROMOTION
Latest Posts