GARUDA
Thap Mam, Binh Dinh | 12th Century | Sandstone | [BTC 239]
In Hindu mythology, Garuda is the vehicle of the Hindu God Vishnu and also symbolizes the sun, the air and the fire. Naga is the icon of earth and water. Legend told that these mythic creatures are enemies ever since, indicating the opposite of natural resources in universe.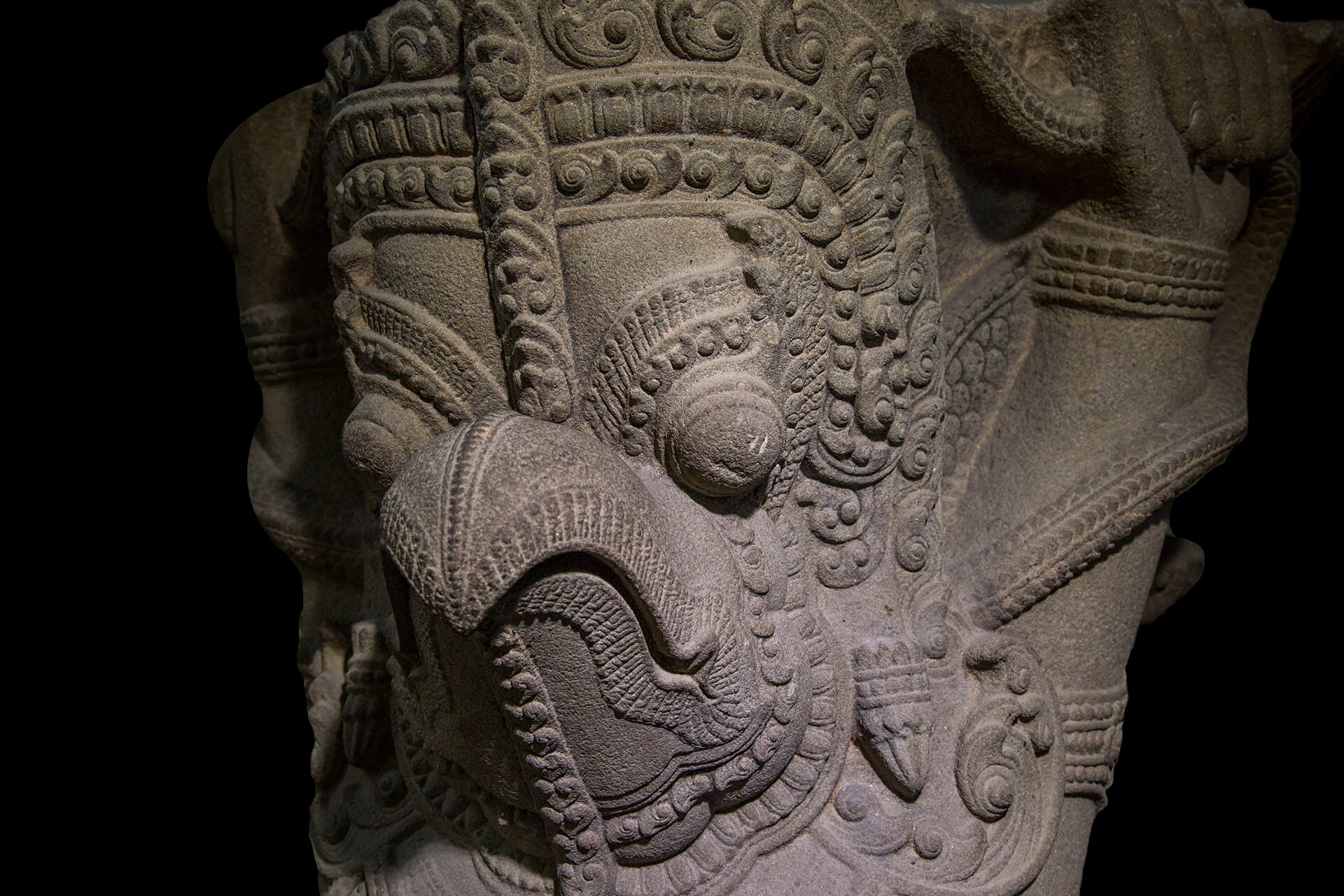 The statue along with the lions statue are the decorative items in the Champa towers. The birdlike Garuda is shown as sitting while body, head and hands up in holding position.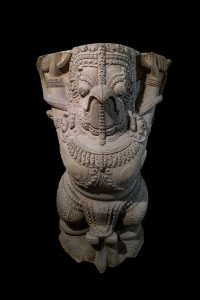 The ornaments reflect the characteristic of Champa sculpture yet the bird mouth, both hands and the sitting positions resemble the art pieces of Khmer styles dating back to 12- 13th centuries. The Champa art that era was influenced by the Khmer art as part of Champa Kingdom – Vijaya area (Binh Dinh province nowadays) belonged to Khmer Empire under the monarchy of King Jayavarman VII (reigned c.1181–1218).
References
Official website of Da Nang Museum of Cham Sculpture: chammuseum.vn
Information points and annotations of artifacts at Danang Museum of Cham Sculpture.
"Vibrancy in Stone – Masterpieces of the Da Nang Museum of Cham Sculpture"
Information guidebook introducing 20 characteristic artifacts at Da Nang Museum of Cham Sculpture.
Presentation of tourist destinations in Da Nang.
Web portal of Da Nang city
DANANG CENTER FOR TOURISM PROMOTION
Latest Posts