DONG DUONG HALL
Dong Duong is the Buddhism center of Champa, located at the delta 20km to the south of My Son.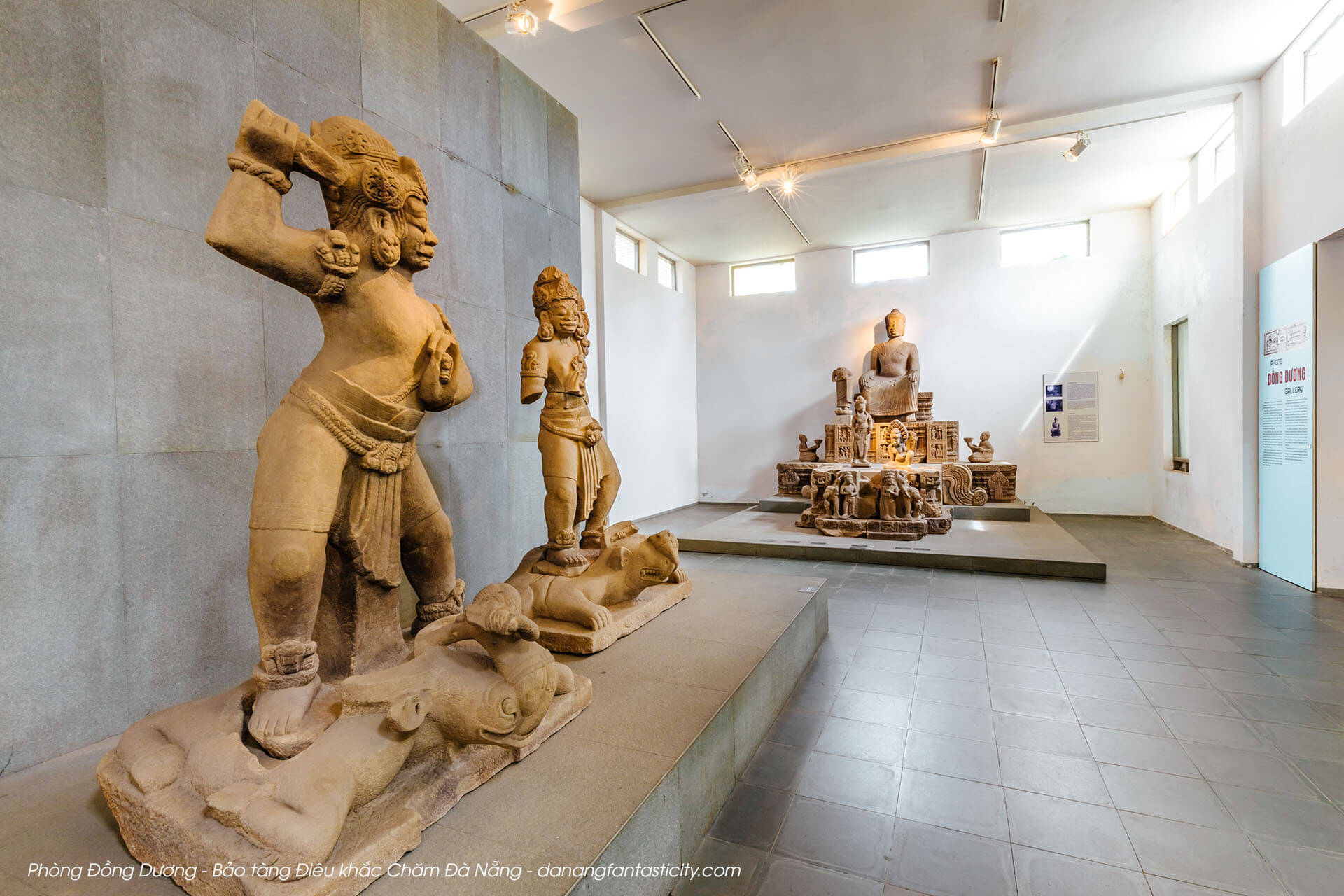 According to the epitaph, in 875 King Indravarman II built a complex of monasteries and temples to worship the Lakshmindra Lokeshvara – a form of Bodhisattva Avalokiteshvara.
The architectures are surrounded by a rectangular wall on the East-West axis, each ring has a gate tower open to the east while there are statues of the Guardians on the two sides of the gate. The Buddhist sculptures in Dong Duong reflect the development of Mahayana Buddhism in Champa.
Despite the cultural influences of China, India and neighboring countries, the architecture and sculpture in Dong Duong still bear indigenous elements, creating a unique and impressive style in Champa art. This relic was studied and excavated by Henri Parmentier and Charles Carpeaux in the autumn of 1902.
Up to now, the Dong Duong relic has been almost completely destroyed by time and war; nonetheless, the antiques on display there still gave a partial visualization of the magnificence of the past temple complex and Buddhist temple.
References
Official website of Da Nang Museum of Cham Sculpture: chammuseum.vn
Information points and annotations of artifacts at Danang Museum of Cham Sculpture.
"Vibrancy in Stone – Masterpieces of the Da Nang Museum of Cham Sculpture"
Information guidebook introducing 20 characteristic artifacts at Da Nang Museum of Cham Sculpture.
Presentation of tourist destinations in Da Nang.
Web portal of Da Nang city
DANANG CENTER FOR TOURISM PROMOTION
Latest Posts