Da Nang People's Committee Vice Chairman Dang Viet Dung and representatives from local sub-committees for the ongoing 5th Asian Beach Games (ABG5) recently discussed preparations for the 70-minute-long closing ceremony of ABG5 which will take place at the East Sea Park at 8.00pm on 3 October.
Vice Chairman Dung asked the sub-committees to make plans for welcoming and ensuring appropriate seating areas for invited guests.  They are athletes, coaches, referees, domestic and international delegates, along with about 300 local volunteers involved in ABG5, and 200 reporters from media agencies from both home and abroad.  In addition, a total of 500 residents from Son Tra District will be invited to the closing ceremony.   Moreover, relevant local agencies will make joint efforts to ensure security during the ceremony.
Vice Chairman Dung also remarked that a get-together for ABG5 volunteers will be held soon to honour and award certificates of merit for them in recognition of their active involvement in this continent-level event.
Featured at the closing ceremony will be impressive decorative lighting and arts performances, ABG5 flame-extinguish and flag-lowering rituals, and the official handover of the ABG flag to the 2018 host nation.  In particular, a video clip entitled 'Da Nang Tourism Going along with ABG5' will also be shown at the event.
The ceremony will end with a dancing performance entitled 'Reaching Higher – Shining Ocean – Goodbye Song' which features a harmonious combination between artistic lighting effects and a colourful display of fireworks.
(Source: ĐTĐN)
Express Your Reaction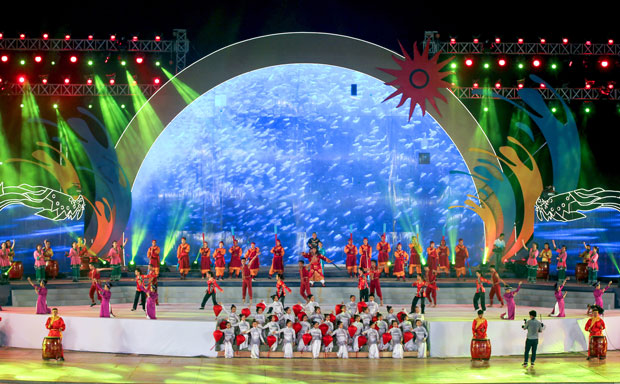 You have reacted on

"ABG5 closing ceremony to be held at 8pm tomorrow"
A few seconds ago
Latest Posts