With warm weather, great golf courses and beaches, Danang is fast becoming Vietnam's golf tourist destination mecca for all the right reasons.
If you ask people what they want in a vacation most will reply: "Warm weather, great golf courses and beaches". This is why people in the US usually head to Florida, California and Hawaii for the winter holiday. Others who are a bit more well-heeled go to the Bahamas, Bermuda or other Caribbean islands.
Europeans have their own special golf getaway locations as well, although it seems many come to Thailand and Vietnam and this makes perfect sense. All the important criteria are there, plus the Euro goes further than back home, so it's a win-win for them.
However, we are seeing increases in Danang as a golf tourist destination and it makes me wonder and ask the most obvious question.
"What took you so long?"
We who live in Vietnam have always highly appreciated Danang as a getaway for golf and just goofing off. It you want a holiday, this is one of the best locations in the country – especially if you're a golf nut. There are plenty of great golf courses, bars and a lot of foreign expats (residents and visitors) to interact with.
I have long maintained that Danang GC (Dunes) is among the top courses in the country and is one of my favorites. The Greg Norman-design suits my game quite well and the maintenance has always been top notch. The driving range is excellent, caddies are knowledgeable and the staff friendly. The clubhouse is nice and functional and the breakfast menu made me happy. Of course, this was years ago and under different ownership, but I have faith in the new owner, BRG Group (Madame Nga) to keep things in shape.
I must confess Montgomery Links was never one of my favorite courses when it first opened. However as it matured, it turned into an excellent track. Some things get better with age and Monty is one of those things. I've learned to appreciate the course more with every visit. Food and beverage are quite good as are the practice facilities.
I visited Laguna Lang Co during its soft-opening as part of a media campaign and found the Nick Faldo design to be quite enjoyable. If you liked the old (and now gone) Ocean Dunes GC in Phan Thiet, you will enjoy this club as well. Many designers keep certain features as part of their "signature look" and Faldo does as well. For me, there was a comfortable feeling about the course for that reason.
The design was good, caddies were sound, the clubhouse and villas excellent. They have top accommodation on site, but my recommendation is if you are bringing the family or just a "significant other", you might consider getting one of the villas and pretend you're a rock star or a Hollywood A-lister. It's nice to have your own private pool in your backyard. You can't go wrong!
Twenty-five minutes from Danang lies the famed Bana Hills where you can find a new golf course of the same name. Designed by Luke Donald and managed by IMG, Bana Hills was awarded "World's Best New Golf Course" at the World Golf Awards 2016.
This is European PGA Tour player Luke Donald's first design and he did an excellent job. With five sets of tees the course plays anywhere from 7,857 yards (from the Professional "Luke Donald" tees) to 6,022 yards from the white, more friendlier tees, a good variety and mixture of playing lengths makes every hole feel unique.
I personally have not played there as yet (nobody ever invited me and being notoriously cheap, I refuse to spend my own money!). However, I have been hearing many good things about this club, including excellent practice facilities and unique clubhouse (shaped like an ancient Vietnamese coin).
The bottom line is that Danang has been fast becoming Vietnam's golf tourist destination for all the right reasons. It has some of the country's best courses, excellent hotels and it seems that most people are bi-lingual to help you feel more at home.
Next trip, give Danang a try and bring your clubs!
http://vietnamgolfmagazine.net
Express Your Reaction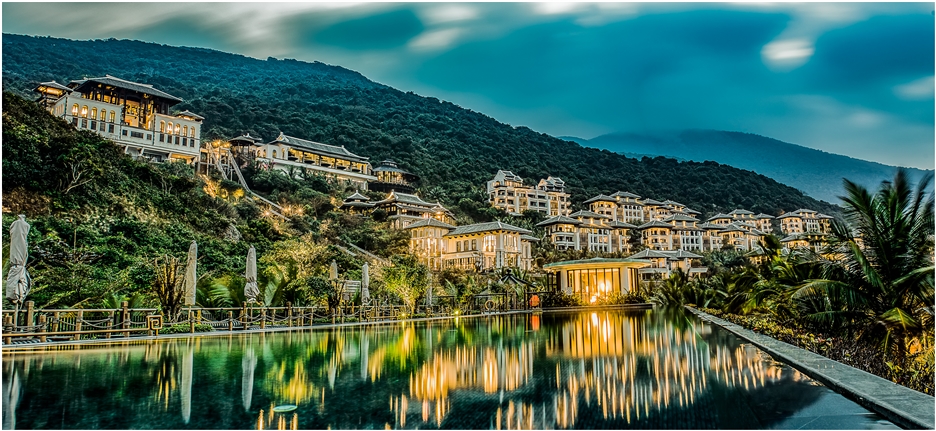 You have reacted on

"Danang – the promising land of golf tourism"
A few seconds ago
Latest Posts