The growing interest in central Viet Nam's potential to become the world's next great golf destination was on display last week, when the first of 2 major golf conferences scheduled for Da Nang this year took place in the budding beach city.
The 6th Asia Golf Tourism Convention (AGTC) attracted a record 600 golf tour operators and golf travel suppliers from 37 countries for a series of seminars, meetings and networking opportunities, including a tournament at the Ba Na Hills Golf Club, a Luke Donald-designed course that was voted 'World's Best New Course' at the 2016 World Golf Awards.
"Da Nang is lighting up on a lot of people's radar screens right now," said Tim Haddon, Ba Na Hills' general manager.  "It used to be something of a curiosity, something for the bucket list.  Now people are saying this is the real thing."
The others are Greg Norman's BRG Danang Golf Resort (formerly Danang Golf Club), Nick Faldo's Laguna Lang Co and Colin Montgomerie's Montgomerie Links.
A course designed by Robert Trent Jones Jr. — who conceived U.S. Open venues Chambers Bay and Cordevalle — is currently in development and expected to open in 2019.
"This is as a strong foursome of courses as you'll find anywhere in the world," said Donald, who designed the Ba Na Hills Golf Club in collaboration with IMG.  "Our course is different from the other 3 in that it's set inland and at the foot of a spectacular mountain range, but all have stunning features and are championship-caliber."
Da Nang will attract another large golf audience later this year, when the 11th Asia Pacific Golf Summit comes to town for the first time ever.
Set for 14-16 November, the event will focus on how technology is impacting the golf business.  It will include speeches by some of the most recognisable names in international golf and conclude with the Asian Golf Awards, a celebration of the top destinations, facilities, brands and executives in Asia and the Middle East.
"Until now, the Summit has always been staged in places like Singapore and Thailand," said Haddon, an Australian who has worked in Asia since 1989.  "But there's a new kid on the block, and it's coming of age quickly."
Da Nang is Viet Nam's 3rd largest city and a gateway to many of the country's premier tourism assets, including UNESCO World Heritage sites Hoi An, My Son Sanctuary and Hue Imperial Citadel.
Its airport accommodates direct international flights daily from all over Asia, including Bangkok, Beijing, Hong Kong, Kuala Lumpur, Seoul, Siem Reap, Singapore and Tokyo.
(Source: VNS/ DA NANG Today)
Express Your Reaction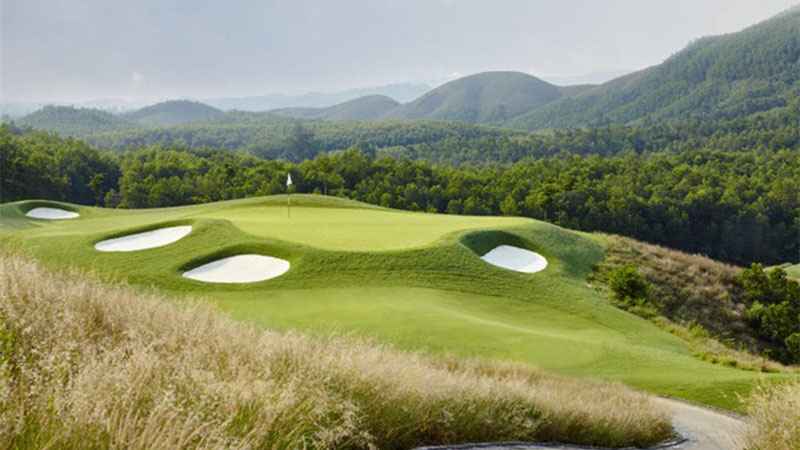 You have reacted on

"Da Nang geared toward being world's next ..."
A few seconds ago
Latest Posts