(Photo Courtesy of Vietnamnet)
On the morning of 11 November, the wife of the President of Viet Nam, Madam Nguyen Thi Hien, hosted spouses of APEC Economic Leaders during the 25th APEC Economic Leaders' Meeting. Participating in the Program were Spouses of Heads of Delegations of 7 economies, including Indonesia, Korea, Malaysia, Papua New Guinea, Peru, Singapore and Thailand, spouses of Ministers and Heads of representatives office of APEC economies in Viet Nam.
After being received at Song Hoai Square, Hoi An City, spouses visited old town Hoi An, a cultural heritage of Viet Nam, recognized as a UNESCO world heritage site. They also visited Hoi An Silk Village, a famous traditional handicraft village and a microcosm of peaceful Vietnamese village.
Later, Madam Nguyen Thi Hien hosted a reception at the Naman Retreat Resort Đà Nẵng, where they enjoyed the Vietnamese delicacy and cultural performances.
All spouses were impressed by the warm welcome of Madam Hien and the hospitality of Quang Nam, Da Nang
Apec2017.vn
Express Your Reaction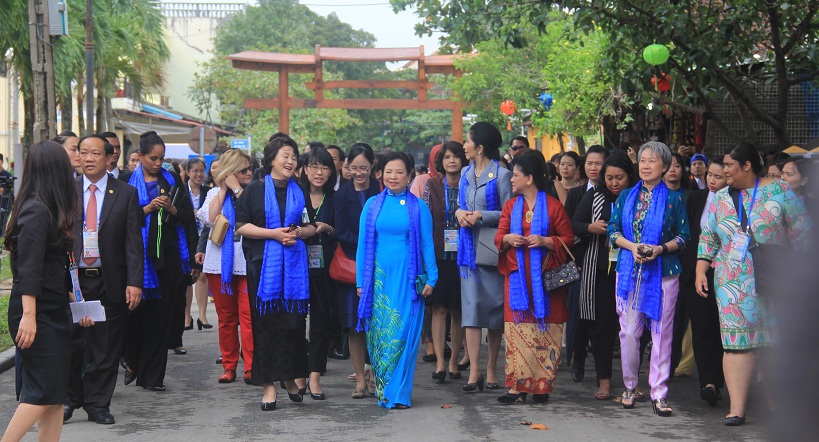 You have reacted on

"Vietnamese President's Spouse Madam Nguye..."
A few seconds ago
Latest Posts