Nui Than Tai Hot Springs Park: 50% discount on standard package for Women on Vietnamese Women Day 01 – 08th March
On the occasion of Vietnamese Women Day 8th March, Nui Than Tai Hot Springs Park offer special promotional program "The week for the beauties" from 1st to 8th March with half-price discount for women applying on Standard package.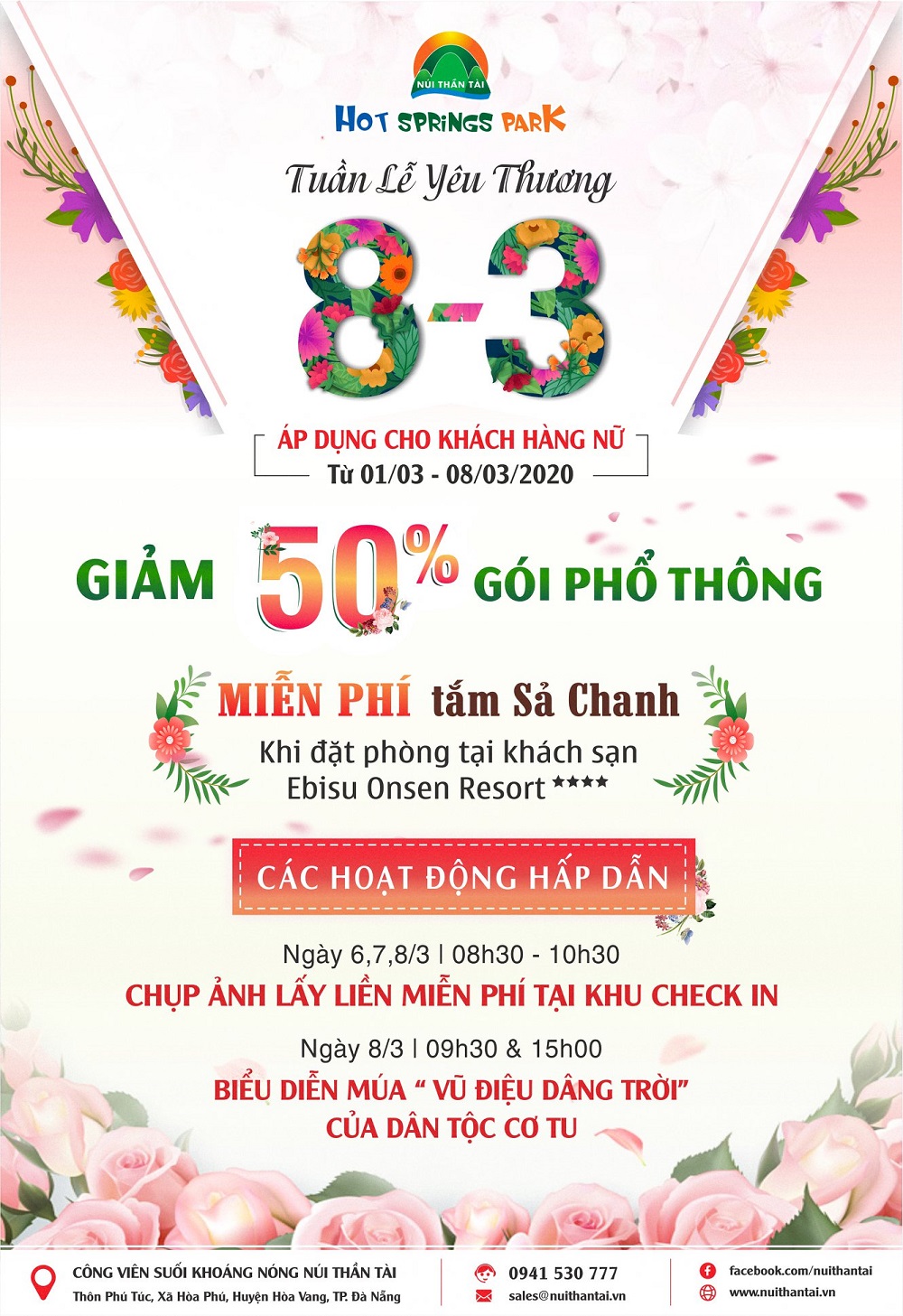 In particular, the standard package will be only 200.000VND instead of 400.000 VND. For girls from 1m to 1m3, the price will be half of the discounted price for ladies. Children under 1 meter get free entrance.
In addition, ladies booking rooms at the four-star Ebisu Onsen Resort can access free lemon-lemongrass bathing. This is well known as super healthy skin care services at Nui Than Tai, allowing users to reduce stress and anxiety, encourage blood circulation, cure headace, body ache and steriliztion. Lemon – lemongrass bathing also cleanses, brightens and strengthens skin, as well as regenerating soft and healthy skin.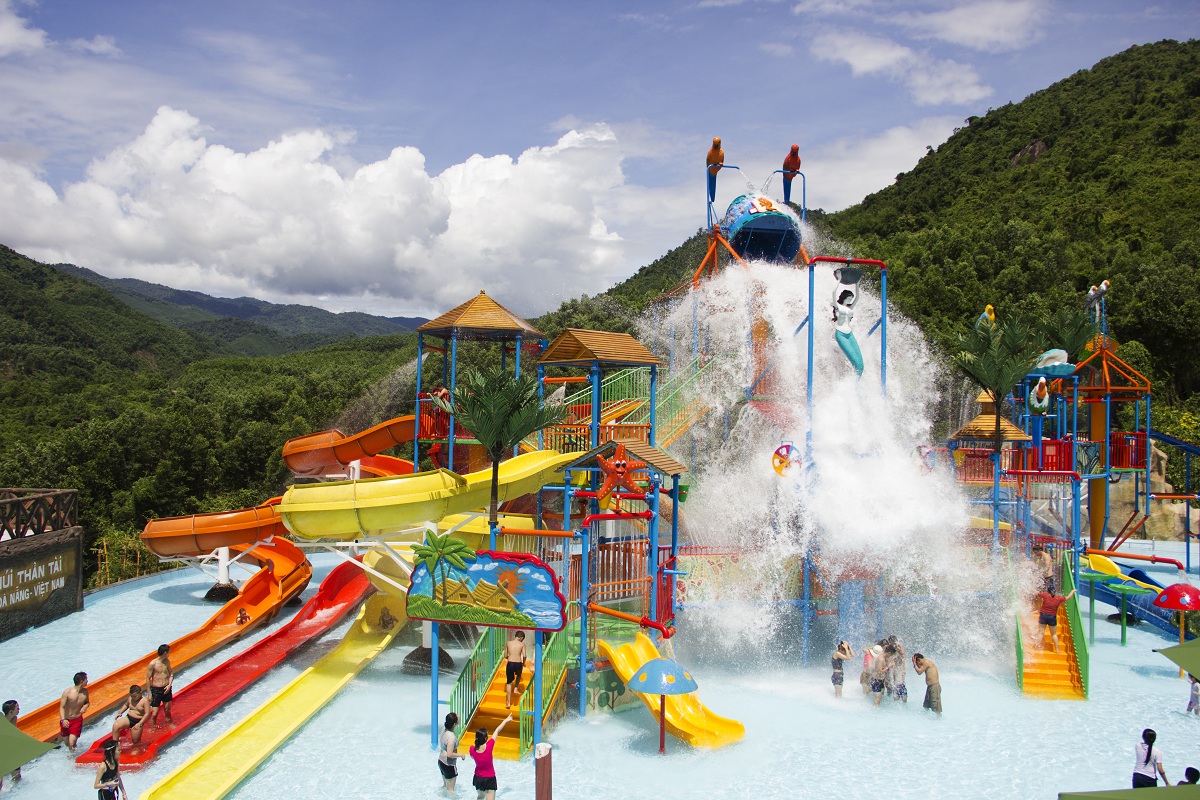 In addition, Nui Than Tai Hot Springs Park also provides a variery of entertainment offers within the promotional week, namely free photoshoot and photos from 8h30 to 10h30 on 6th, 7th and 8th March 2020; tourists can enjoy the festive atmosphere with the "Sacrifice Dance – Tung Tung, Da Da" of Co Tu  people… and countless recreational activties.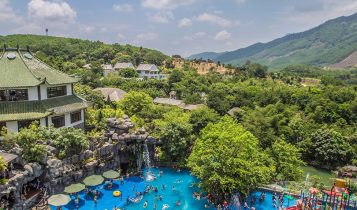 This promotional program is the gratitude of Nui Than Tai Hot Springs Park for the beauties and the commission to deliver excellent experiences for women tourists. This campain is also the great chance for the men to show their love and care for their women by giving them great and surprising holidays at Nui Than Tai Hot Springs Park.
With impressive servies such as water parks, 9D-12D cinema, Virtual Reality Gaming Area, bathing areas at Huyet Long Lake and onsen, it can be said that Nui Than Tai Hot Springs Park is a safe and attractive option for any families on 8th March.
Huân Nguyễn – Nui Than Tai Hot Springs Park: 50% discount on standard package for Women on Vietnamese Women Day 01 – 08th March
Latest Posts